CPR training overview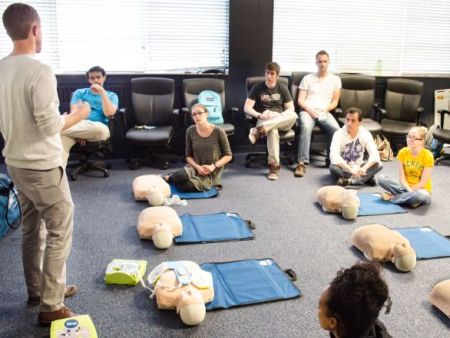 The American Heart Association's Heartsaver CPR AED is a classroom, video-based, instructor-led course that teaches adult CPR and AED use, as well as how to relieve choking on an adult. This course teaches skills with AHA's research-proven Practice-While-Watching (PWW) technique, which allows instructors to observe the students, provide feedback and guide student learning. Students who successfully complete the course will receive an AHA card. No prior experience is required.
This life-saving course is offered free of charge to University of Nevada, Reno students and employees. For information about upcoming classes, please visit the training registration page. If you do not see any listed but would like to attend, please contact the EH&S Training Manager for more information.