Public access automated external defibrillator program
The University of Nevada, Reno has initiated a Public Access Automated External Defibrillator (AED) Program. Nine locations have been identified on campus as strategic locations for Public Access AED stations. Each station is individually numbered and consists of an alarmed weather-tight cabinet that contains a complete AED unit.
Each station has been selected for maximum benefit and area of coverage through consultation with REMSA Ambulance Service personnel. Each cabinet is equipped with both an audio and visual alarm to assist emergency service personnel in identifying the cabinet that has been activated.
AED Station Procedures
In the event that an AED is needed, go to the nearest station and open the cabinet. The alarms will sound and light up. Grab the AED unit.
While en route to the downed individual's location with the AED, call 911 if you can. Inform the emergency dispatch personnel what building/location you are going to. The operator has access to a campus map which identifies the AED stations and buildings, they will then dispatch an ambulance to your location.
Once ambulance personnel have taken over the patient care, return the used AED back to its original station. Notify EH&S by phone of the date, time and location of the AED's use. EH&S personnel will then restock the AED station and download the stored incident data from the unit.
Conditions for Use
Do NOT use when a patient:
Is conscious and/or rejects help
Indications for Use
Use when a patient has an apparent lack of circulation indicated by:
Unconsciousness; and
Absence of normal breathing; and
Absence of pulse or signs of circulation.
AED Training
While it is preferred that all persons using an AED be trained in its use, each unit contains instructions that can, if needed, guide an untrained individual through the use procedures. However, in order to be more proficient and to save time in an emergency situation, it is advised that campus personnel obtain training on the use of the AEDs on campus. Interested University personnel should contact the EH&S department at (775) 327-5040 to make arrangements for training.
AED Instructions
Each unit has an instruction guide.
Campus AED Locations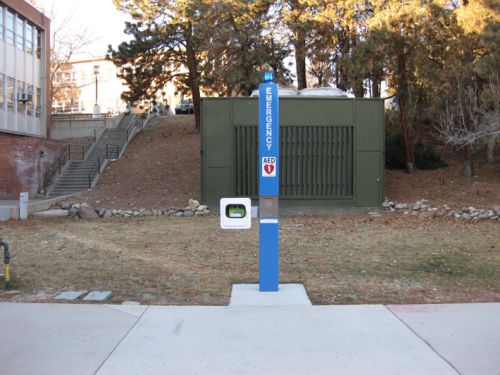 ---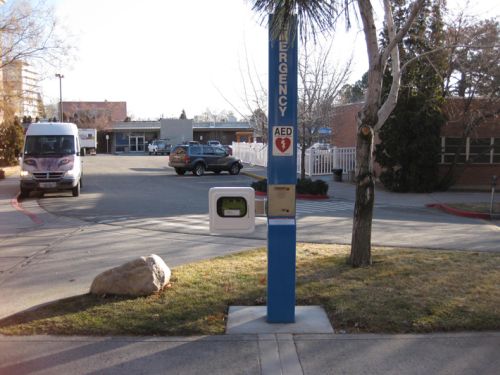 ---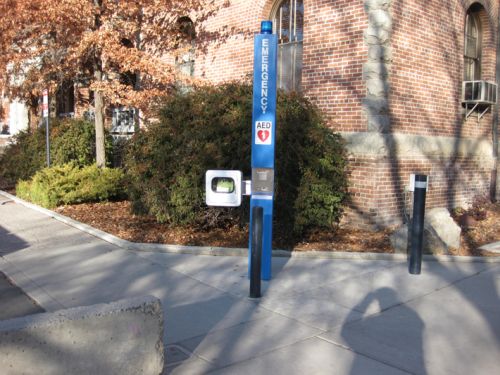 ---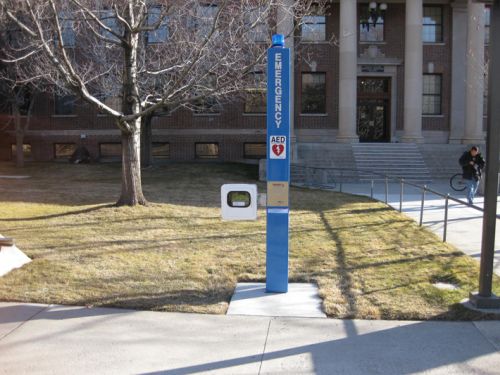 ---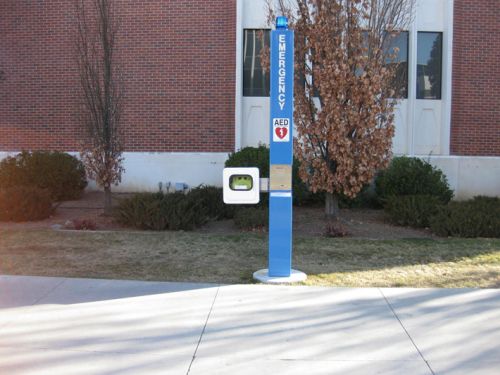 ---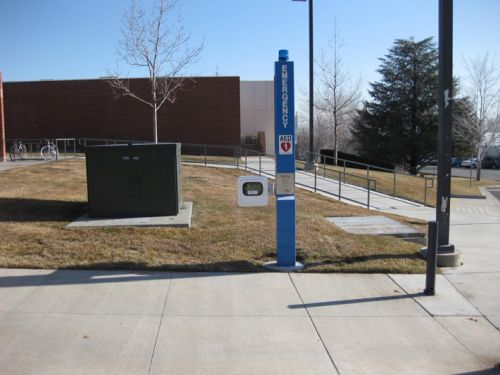 ---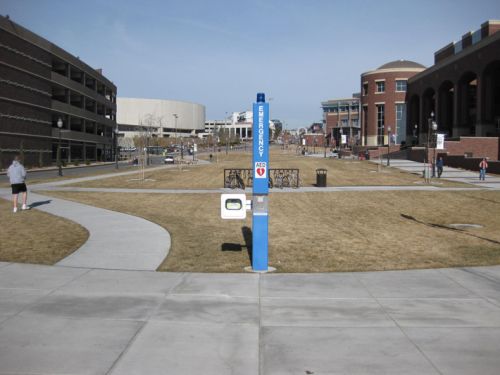 ---
North Parking Area AED