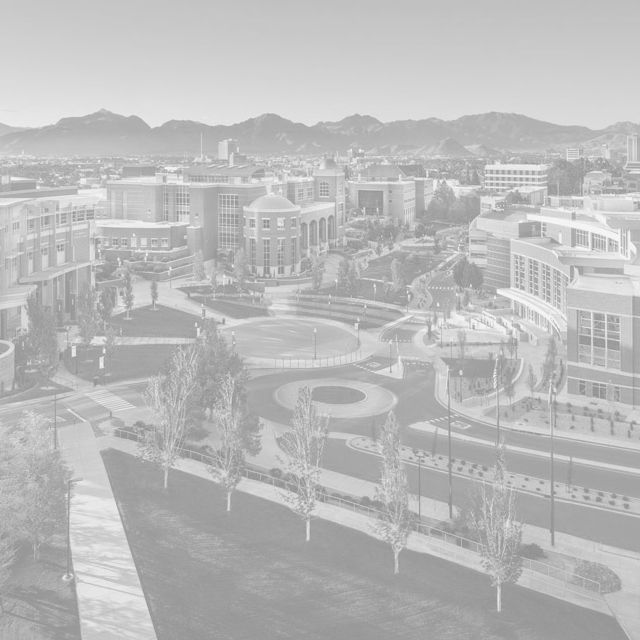 About Jaculine
'64 English with Social Studies minor
'70 MED Counseling
College of Education alumna Jaculine Chiatovich Jones remained true to her Nevada roots when she made the decision to attend the University of Nevada, Reno. "I grew up in rural Nevada, Silver Peak and Gabbs…going to the University was a scary proposition." It didn't take long, however, for Jones to get comfortable, and when she reminisces about her time at the University, it is with fondness for a positive experience that launched her thirty-year career with the Washoe County School District.
Breaking barriers
In March 1980, Jones was named principal of Wooster High School, giving her the distinction of being the first female high school principal in Washoe County. Jones recalls her promotions into leadership roles fondly. "Getting my first leadership role gave me the confidence to continue my education so that I could become an even better role model for those women who would be following in my footsteps." Despite the fact that school district administrative positions were predominantly held by males, Jones felt she was highly supported by her colleagues and students.
Overcoming gender stereotypes
At the time of her promotion, gender stereotypes about principals were largely masculine, which resulted in some unique situations for the new principal. In one story she shared, Jones reminisced about a woman coming into the office to talk about her child. Jones escorted the mother into the principal's office and sat and talked with her for a while about the issue. After receiving Jones' guidance and advice, the woman thanked her and said, "Tell the principal that I don't need to see him now." Jones laughed and let the mother know she was, in fact, the principal.
Jones broke down stereotypes and challenged peoples' perceptions of who could be a principal. However, being the first woman principal came with heightened expectations.
Jones said, "I did feel it was a big responsibility being one of the first women in this role and that people were waiting for me to fail." Given these expectations, she worked even harder to ensure she was successful in her position.
When asked about how she felt being the first principal in the county and pioneering the way for other women, Jones responded humbly saying "At that time, I didn't feel like I was doing anything special. I didn't think of it as setting this standard or being a leader in that area or anything like that. I just felt that I needed to do what was right for me and other women to come."
After serving as principal at Wooster High School, Jones was transferred to Sparks High as principal for five years and was selected to open Galena High, where she ended her thirty-year career.
Professional Pride
"The fact that there are so many women principals today," Jones said as she recalled her first role as principal. She said she is proud that she pushed for those roles and made herself do it, even though it was uncomfortable. "Instead of thinking of myself as being the first of something, I like to think of myself as kind of a pioneer for women in administration in education," said Jones. She is proud not only that she was the first female high school principal in the county, breaking down barriers for others that followed, but also that she was perceived as being very successful in her role.
Community-Minded
During her career, Jones was president or chairman of many school and community boards, including Washoe County Secondary Administrator's Association, Nevada Secondary School Principal's Association, TMCC Advisory Board, and the Crisis Call Center. She was the charter president of Soroptimist International of Truckee Meadows and a member of the board of the Liberal Arts College and the Nevada Women's Fund.
After retirement, the Governor appointed Jones to the Nevada State Board of Medical Examiners, where she served as vice-president. She also conducted special education mediations for the State and supervised student teachers for the University and Sierra Nevada College.
Supporting a new generation of students
In 2019, Jones established the Dr. Jaci Chiatovich Jones Scholarship Endowment for Aspiring Educators. This endowment honors Jones' commitment to educational opportunities for all students by supporting the next generation of educators earning their degree from the College of Education. "I set up the endowment because I am constantly made aware of how expensive it is for many students to follow their dreams of going to college. I have been blessed with the means to help and felt this was my way to contribute to those interested in teaching the future leaders of our country."
In 1964, Jones took her first teaching assignment in English at Wooster High School, which kicked-off a long and influential career in education. Following this appointment, Jones taught English and Social Studies at Sparks High School where she was quickly promoted to 'Dean of Girls.' Nine years later she was promoted to vice principal of attendance and discipline. From there, she served as vice principal at Wooster High School. During this time, she also obtained her master's degree from the University of Nevada, Reno. "Watching students grow toward their potential was a truly gratifying daily experience that I loved. It was this environment that made me eager to go to work each day."