World-Improving Research and Creativity
The doctorate in Special Education and Disability Studies focuses on issues of disability as they apply to schools (with a focus on teacher preparation) and to human service agencies.
Admission Deadlines
The College of Education & Human Development has application deadlines for Spring (Jan. 15). Students wishing to apply for a graduate assistantship for Fall semester must apply for the Ph.D. program and the college graduate assistantship by Feb. 1. Applications for Fall will continue to be reviewed up to July 15.
About Our Program
Students may focus broadly across disability areas and age ranges, or they may focus more narrowly. Areas of study are available in the categorical areas of learning disabilities, emotional/behavioral disorders, intellectual disabilities and severe multiple disabilities, and early childhood/special education/early intervention. Cross-categorical courses are also offered, as well as special topics courses related to key contemporary issues in special education. The program has an emphasis area that the Association for Behavior Analysis International has verified toward the coursework requirements for eligibility to take the Board Certified Behavior Analyst® (Option 1) examination. Applicants will need to meet additional requirements before they can be deemed eligible to take the examination. Applicants interested in the BCBA should contact MaryAnn Demchak for more information at mad@unr.edu.
A key focus of the program is on preparing individuals for jobs in the special education professoriate; however, the doctorate may be tailored for individuals wishing to become special education leaders at the district or state level or work with individuals with disabilities in other agencies, such as college disability support services or non-profit support services.
The Special Education and Disability Studies area of emphasis is guided by the general framework found in the Doctoral Program in Education Application Handbook. The manual provides general information about doctoral concentrations offered in the College of Education. This page will provide you with specific information that is unique to the Special Education and Disability Studies strand.
Program Information
Our program operates on a rolling admissions structure; however, the Graduate School has preferred application deadlines of November 15 for spring admission and February 1 for fall admission. If you miss the Graduate School deadline, you may still apply to be a Graduate Special to begin taking coursework for your intended first semester. Materials and criteria for the Special Education and Disability Studies area of emphasis are as follows:
International Studies: TOEFL score of 550 (unless you have a college degree from a U.S. institution)
Undergraduate and Graduate GPA 3.00 (university requirements)
Preference for applicants who hold a master's degree from a regionally accredited institution in an area appropriately related to special education. High achieving applicants who possess only a Bachelor's degree from a regionally accredited institution will be considered. Emphasis of prior degree area(s) should be appropriately related to special education.
Program application form (included in COEHD doctoral application manual)
Complete vita/resume
Sample of scholarly writing
Essay of intent - should include qualifications for completing a doctoral degree and reasons for pursuing the degree
Three letters of recommendation from professionals qualified to judge potential for success in doctoral work
Preferred: at least three years teaching special education in a U.S. public school or commensurate experience
All questions regarding application and admission may be directed to Dr. Shanon Taylor, program coordinator and graduate director for special education, at shanon@unr.edu.
All materials are submitted through the University's application portal. Once you create your account, go back to MyNevada to log in and start your application. Please reach out to Dr. Taylor if you have any questions.
The Doctor of Philosophy (Ph.D.) program requires a minimum of 72 credits beyond the baccalaureate degree, which includes a minimum of 12 credits of dissertation. Of the remaining 72 credits, a maximum of 24 credits (with grades of B or better) may be applied from a master's degree program or previous post-baccalaureate graduate studies program toward the doctoral degree. These credits must be approved by your chair, the College of Education Doctoral Director of Graduate Study, and the Dean of the Graduate School. Credit for completion of a thesis or special project may not be included. There is no limit on the number of units transferred when student earns master's en route to Ph.D.
At least 30 credits of 700-level courses beyond the bachelor's degree, exclusive of dissertation credits, are required for the Ph.D. degree. Degree requirements must be completed within 8 years of admission to the program.
24 credits: Research and required core
Doctoral Seminar in Education
Required Research Courses:
One Quantitative research course
One Qualitative research course
Additional research courses (may be chosen from courses above, others from below with approval of advisor):

Program Development and Evaluation
Survey Research in Education
Research Applications in Education
Mixed Methods Research in Education
Special topics research course such as Single Subject Design
Others from outside COE (with approval)

Lower level courses such as EDRS 640 and EDRS 700 or equivalents are prerequisites
Course names and requirements are subject to change. Please visit the course catalog for the most current information.

36 credits(dependent upon number of dissertation credits carried): Area of emphasis
Coursework is determined by the Advisory/Examining Committee in close consultation with the student. Credits brought in from Master's degree may apply to area of emphasis.
Minimum of 12 credits: Dissertation
The dissertation is the culminating experience for the doctoral degree. It represents an independent research project that makes a contribution to the field of study.
Coursework earned as part of a master's degree can count toward the area of emphasis, as well as toward the research or cognate areas, depending on relevance. Decisions about prior coursework are approved by your chair and your Advisory/Examining Committee.
Our program goal is for all students to complete the doctoral degree within 5-6 years. Research has shown that students who work on this trajectory have the highest chance of ultimately completing their doctoral studies. The best way to meet this objective is full-time studies; however, we have students in our program who are part-time students. You will be advised to work closely with your initial advisor and ultimately your chair to develop a timeline and program of study that meets your career goal and is most likely to result in completion.
Looking for a Graduate Assistantship?
The College of Education & Human Development has a limited number of Graduate Assistantships for full-time students admitted to masters or doctoral programs.
Graduate Assistantship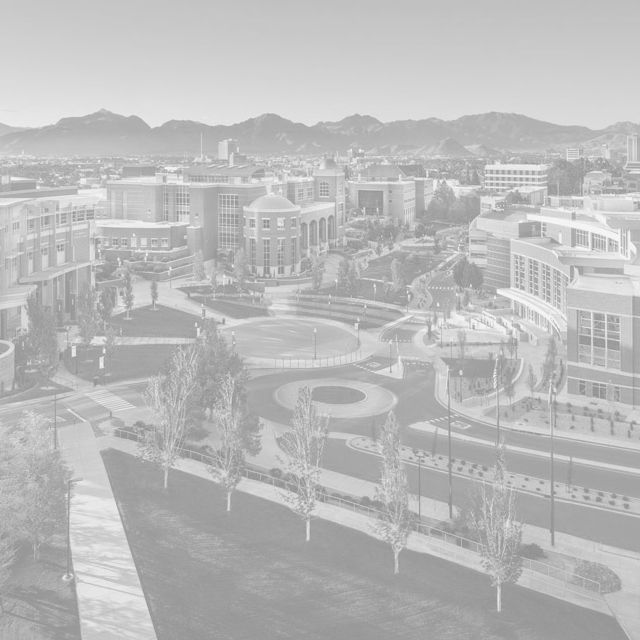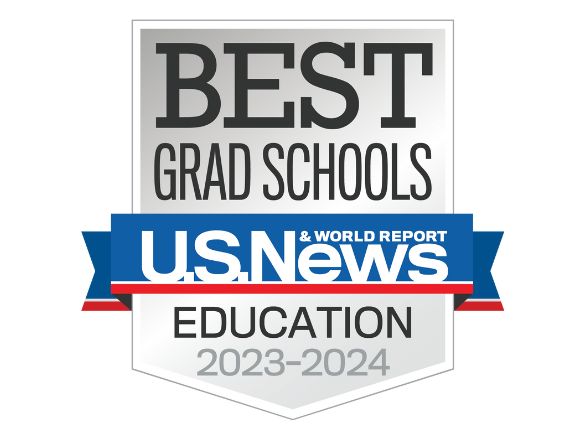 World-Class Education and Human Development
The College is a recognized leader in guiding, shaping, and mentoring high-performing education professionals who will go forth with a lifelong love of learning and with the skills essential for thriving in a global, knowledge-based economy. The U.S. News and World Report ranks the College of Education and Human Development's graduate programs 83rd in the nation and 25th among Land Grant universities. The online graduate programs are ranked 9th in the West among all public universities.