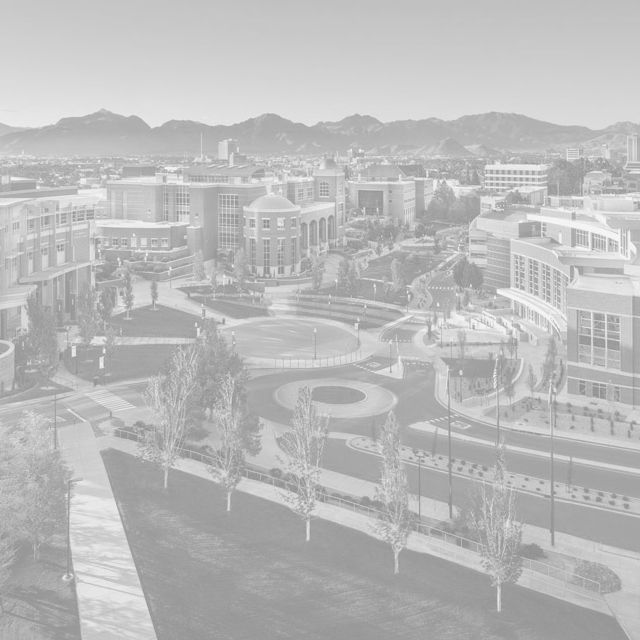 About Noah
Major: NevadaTeach Agricultural Science & NevadaTeach Biology, Minor in Special Education.
Year: Junior
Hometown: Las Vegas, Nevada
What are your career plans?
By the time I graduate from the University of Nevada, Reno, I hope to have obtained a B.S. in Secondary Education with a minor in Special Education, a B.S. in Agricultural Science and a B.S. in Biology. I want to begin my teaching career in a Title 1 high school where I can put my skills to use and make a difference in every learner's lives. It is a startling fact in comparison to men, women report less enjoyment in mathematics and/or science, and are less likely to identify one of those classes as being one of their favorites (National Center for Education Statistics, 2015). This is equally true, if not more so, for students of color and/or students from traditionally underrepresented populations (I.e. low-income, first-generation, special education, etc.).
As a science teacher, I hope to one day expose my students to a quality STEM/CTE education that allows them to analyze and think critically of the wonders around them. Because, really, without science, we would not be able to understand and explain the world that we live in. Furthermore, I hope to attend graduate school and earn a Master's Degree in Educational Psychology, with an emphasis in School Counseling, and then obtain my administrative license through the form of a Master's Degree in Educational Leadership.
Eventually, as a school counselor and/or an administrator, I hope to focus on the founding of quality STEM/CTE programs in all comprehensive high schools that allow for the successful promotion of students, from all backgrounds to post-secondary and/or vocational educational institutions. From there I hope to earn a Doctoral Degree in Educational Law and Policy and introduce educational reform measures as the Superintendent of a large, urban school district. My focus will be centered on the closing of the achievement gap present between diverse populations of students and how it is we can ensure that all students are prepared for global citizenry.
What do you like best about your major or area of study?
I truly enjoy the early classroom exposure that we, as NevadaTeach students, receive here at the University of Nevada, Reno. During my first semester of college, I was fortunate enough to be placed in a sixth-grade classroom at Agnes Risley ES. It is in this classroom that I would teach the engineering design process to a group of engaged and explorative learners. During the time I spent watching these learners transition from designing theoretical models to constructing practical models, I was constantly at awe with what their next move was. With every lesson, I saw these learners set aside their struggles and challenge themselves to become the best scientists and engineers they possibly can be. Interacting with these learners reminded me of why I joined the NevadaTeach program in the first place, why I am pursuing the profession I am, and why I have shaped my future goals the way they are.
What is your favorite university tradition?
My favorite tradition at the University of Nevada, Reno is the Running of the Wolves that occurs early on during football season. Each year, freshmen have the opportunity to run across the field at Mackay Stadium together. It is in this moment, running across that football field surrounded by hundreds of your classmates, that you can feel the magnitude of your presence on this campus. Alone, as a single freshman, you can only do so much. Together, as a pack however, the opportunities are endless. I guess it's true what Rudyard Kipling meant when he wrote: "For the strength of the pack is the wolf, and the strength of the wolf is the pack."
Why is the University of Nevada, Reno special?
The University of Nevada, Reno was founded as a land-grant institution that was to be committed to all Nevadans by promoting cognitive growth and achievement in every opportunity available. To this day, I think the university has been successful in what it has set out to do, and that is why I think the University of Nevada, Reno is so special. 145 years later, this institution is still providing every student the knowledge, opportunity, and support to not only be successful in the Biggest Little City but the larger world as a whole. From available undergraduate research opportunities as early as the first semester of freshman year, world-class faculty that conduct original research and value the opportunity to collaborate, student centers that promote lasting student growth and achievement, and not to mention the affordable tuition - the University of Nevada, Reno has it all!
What does a world-class College of Education mean to you?
A world-class College of Education, to me, means being granted the opportunity and knowledge to ensure that all students, no matter their disability, gender, sexual orientation, nationality, race, or religion receive quality and equitable P-12 public education. Nelson Mandela once stated that "Education is the most powerful weapon which you can use to change the world." How can it be the expectation that, as teachers, we are producing students prepared for global citizenry if the educational systems and opportunities we have are not accessible to all students? As a College of Education student, I have fortunately been able to equip myself with the skills and knowledge necessary to make this seemingly overwhelming feat possible for all of the students that I will come across in my (hopefully) very long tenure in Nevada schools.