PointSolutions for students
A PointSolutions account is required for all users. If you don't yet have an account, one can be created directly from WebCampus. A University email address (e.g., @nevada.unr.edu) is recommended but not required for PointSolutions account registration. If you already have an account, you will need to log in via WebCampus in order to link your WebCampus and PointSolutions accounts. You will only have to do this once.
Please note: While a University email address is not required to create your PointSolutions account, it is required to receive the discounted subscription price ($15 per year). Before registering for a new account, make sure your University email address is your preferred address in WebCampus (you can update this in MyNevada). See instructions below for more information.
Below you will find links to step-by-step instructions and a video guide for creating and registering your PointSolutions account, connecting it with WebCampus and purchasing a subscription. You will also learn about different subscription options and the mobile app.
Note that PointSolutions by Echo360 was previously TurningPoint by Turning Technologies. You may still see some references to TurningPoint when setting up or logging into your account.
PointSolutions account registration guides
Follow the instructions below to complete the registration process:
PointSolutions subscription
A subscription is required for all students. Your instructor will NOT have access to your participation and grades without a subscription. To purchase a subscription, log in to PointSolutions, click on your Profile and click the Add or Purchase a Subscription button.
Subscription prices
$15.00 per year with a University of Nevada, Reno student email address.
$24.99 per year with a non-UNR email address.
PointSolutions app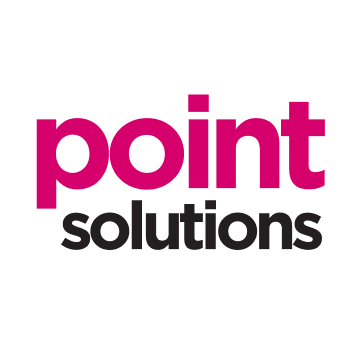 Students respond to polling questions in class using the PointSolutions app on their mobile device, such as a smartphone or tablet. The app can be downloaded for free from the App Store or GooglePlay. A subscription is required to participate in class sessions. You only need to log in to your account in order to use the app; you do not need to register your phone with PointSolutions.
Using the PointSolutions app in class
PointSolutions mobile app
Follow the steps below to participate in polling activities in class using the PointSolutions app:
Open the PointSolutions app on your mobile device.
Log in to your account (if you are not already).
Enter the session ID and tap Join Session (you may be asked for your name).
You are ready to participate.
Note: You don't need to log in each time you use the app. Once you log in, you should remain logged in for some time. You will need to enter a session ID for each class/session.
PointSolutions web app
The web (browser) version of PointSolutions can be accessed from your PointSolutions account dashboard.
Go to the PointSolutions participant website ttpoll.com, sign in to your account and enter the session ID. You are ready to participate.