How to mute all participants when setting up your Zoom meeting
You can mute all participants when they join your meeting, and restrict their ability to unmute themselves, when you set up your Zoom meeting. This will help to prevent any unwanted interruptions. You can individually Unmute students to allow them to participate or ask questions as needed. It is also possible to Mute All participants from the Participant Management window during your meeting.
To mute your Zoom meeting participants when they join
Step 1. From WebCampus, click on Zoom in your course menu.
---
Step 2. Click the Schedule a New Meeting button.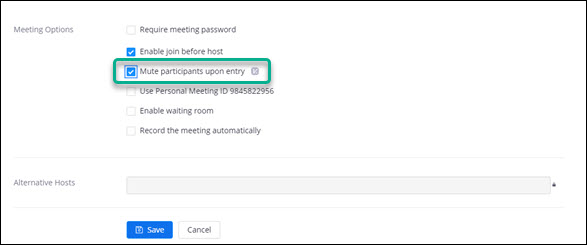 ---
Step 3. In the meeting Options, select "Mute participants upon entry."
---
Step 4. Adjust the other meeting options as needed.
---
Step 5. Click the Save button.