Advisors
Incoming students, freshmen, sophomores and all College of Agriculture, Biotechnology & Natural Resources probation
The CABNR Student Center will be available for virtual drop-in advising and in-person advising 8/23-9/3, Monday-Friday 8:00 am to 4:45 pm.
Students can meet with any CABNR Student Center advisor, but please be aware that you will be in the waiting room until the advisor is able to meet with you.
Drop in advising will be 10-15 minutes, it should be used for quick questions that you may have regarding your schedule, and or declaration of minors.
If you would like to declare a major within CABNR, have questions about academic recovery or other advising topics that may take more time please email cabnrstudentcenter@unr.edu
Please provide your full name, NSHE ID# and days and times (Monday - Friday, 8 am to 4:30 pm) that you can meet and we will schedule an advising appointment for you.
8/23 1-4:30pm VIRTUAL
8/24 2-4pm VIRTUAL
8/25-8/26 8:30-12pm VIRTUAL
8/27 1:30-4pm VIRTUAL
8/30 1-4:30pm VIRTUAL
8/31 2-4:30pm VIRTUAL
9/1 8:30-12pm IN PERSON (FA 236)
9/2 8:30-12pm VIRTUAL
9/3 1-4pm VIRTUAL
8/23-8/24 8:30-1pm VIRTUAL
8/25 -8/27 2-4pm VIRTUAL
8/30 -8/31 8:30-1pm VIRTUAL
9/1 2-4pm IN PERSON (FA 237B)
9/2 -9/3 8:30-1pm VIRTUAL
8/23-8/27 9-3pm & 4-5pm IN PERSON (FA 237C)
8/30-8/31 9-3pm & 4-5pm IN PERSON (FA 237C)
9/1 VIRTUAL
9/2-9/3 9-3pm & 4-5pm IN PERSON (FA 237C)
How to schedule an advising appointment
Navigate program is designed to assist you with your academic success by centralizing advising and tutoring appointment scheduling.
Student Navigate guide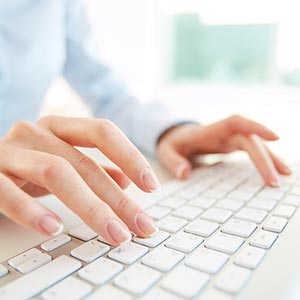 Juniors and seniors
Agricultural science - Juniors and seniors in good academic standing
Contact CABNR Student Center (see above)
Biochemistry & molecular biology - Juniors and seniors in good academic standing
Biotechnology BS/MS - Juniors and seniors in good academic standing
Ecohydrology & environmental science - Juniors and seniors in good academic standing
Forest management & ecology - Juniors and seniors in good academic standing
Nutrition – dietetics/nutritional science
All classes (freshman through seniors) are advised by CABNR Student Center academic advisors
Rangeland ecology & management - Juniors and seniors in good academic standing
Contact CABNR Student Center (see above)
Veterinary science - Juniors and seniors in good academic standing
Wildlife ecology & conservation - Juniors and seniors in good academic standing