We grow ________________________.
Adventurers. Community Builders. Doctors. Dietitians. Discoverers. Ecologists. Environmentalists. Explorers. Farmers. Foodies. Forest Managers. Researchers. Scientists. Teachers. Rangeland Managers. Veterinarians. And more. Are you ready to grow?
I'm ready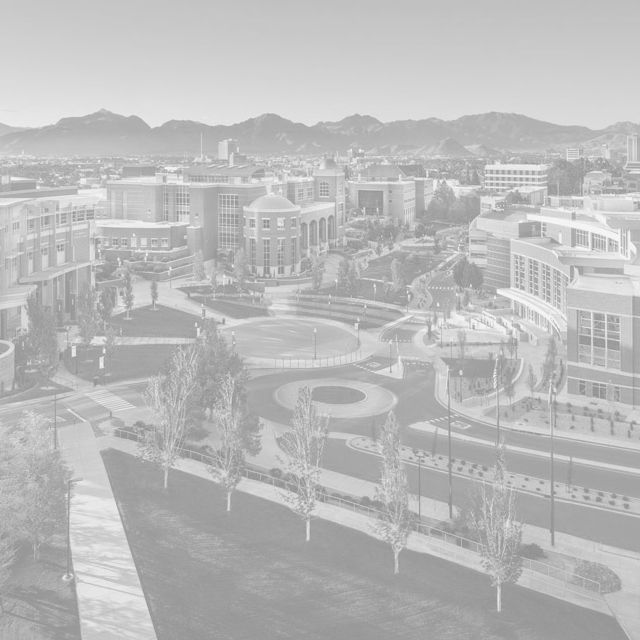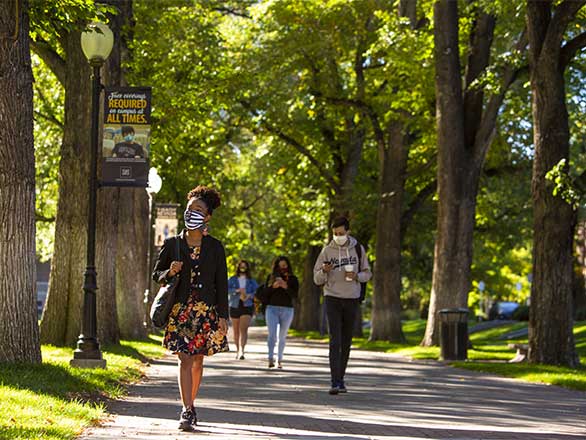 You matter
To all our students, please know you matter. We see you, stand with you, and support you. We condemn racial hatred, injustice and violence directed at persons of color. These have led directly to tragic, senseless murders. We also condemn those who wish to take advantage of the situation to commit acts of violence, often in neighborhoods where diverse communities live. We are committed to taking actions necessary to ensure that all feel welcome and able to safely live, learn, work, and freely engage in the exchange of ideas and information.
We're here for you
We offer a variety of services and programs to support you and promote your success. Here are just a few highlights: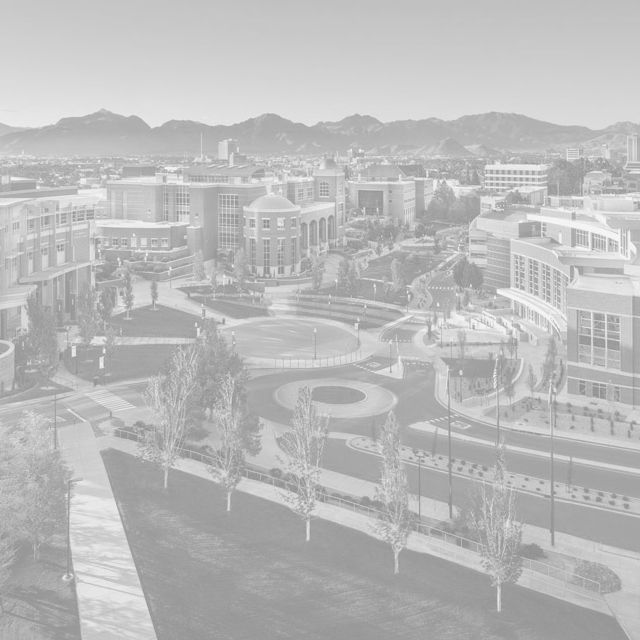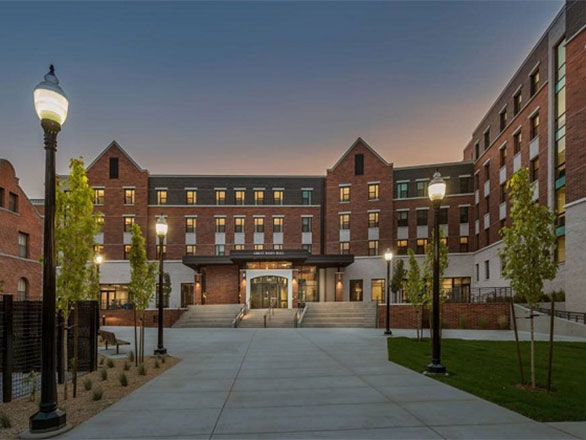 Community
Our College's living learning community in Great Basin Hall helps our students to find community, explore research opportunities and develop professional skills. The hall is the University home for students who are pursuing a degree in STEM. It provides a quality, immersive college living experience that celebrates diversity, promotes sustainability and fosters success. It'll be here for you in-person or virtually, according to the latest safety guidelines.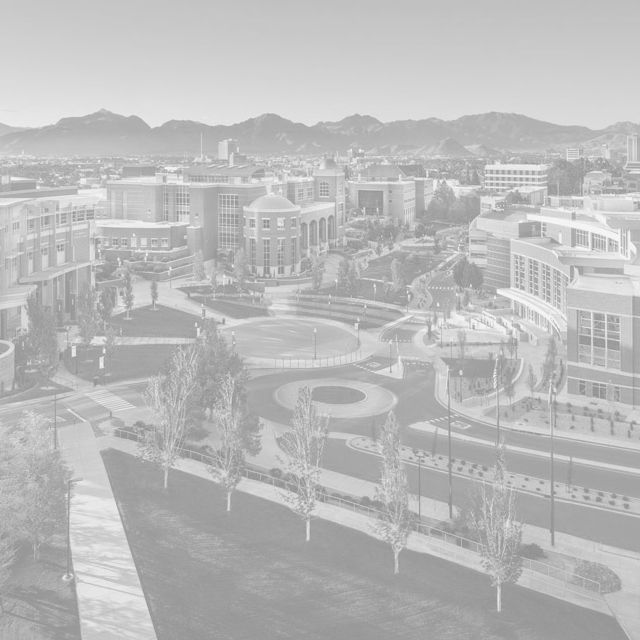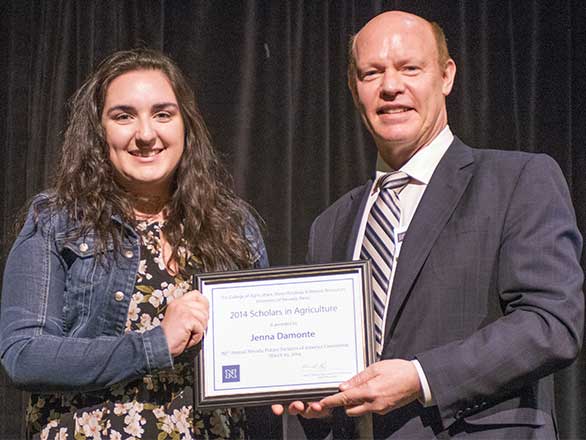 Scholarships
Through the generosity of our many donors and supporters, we award over $250,000 in undergraduate and graduate scholarships each year. They're primarily awarded based on academic merit and financial need, but some are specific to students in particular majors or from specific geographic regions. Some help our students to conduct their own research. All will be available to our students this year, whether classes are held in-person, online or via HyFlex teaching.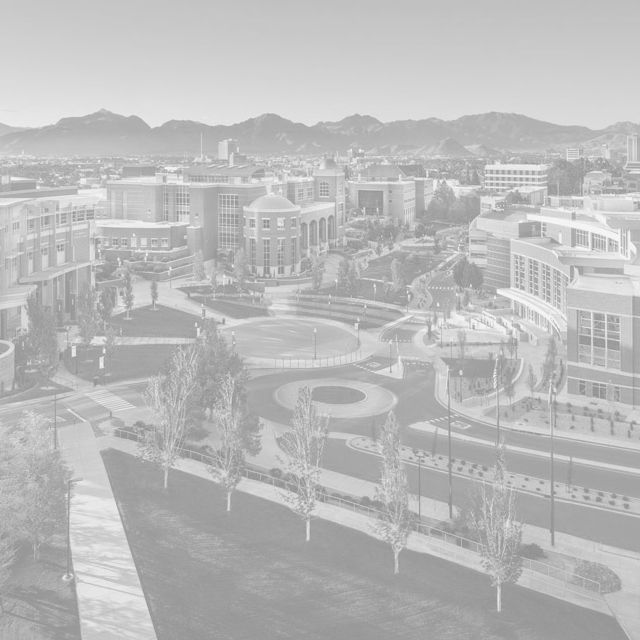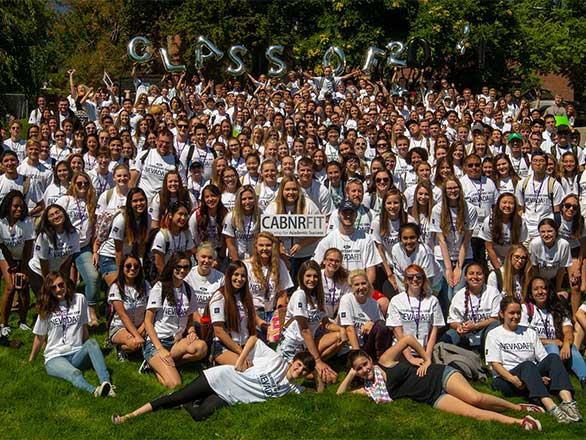 Programs
Our CABNRFIT Program, a subset of the University's NevadaFIT Program, is a required one-credit academic offering for incoming freshmen. It helps students to transition successfully from high school to college. It provides a realistic orientation to the style, pace, intensity and rigor of University courses. It includes farm tours and other hands-on and outdoor activities. The experience will be in-person or virtual this year, depending on the latest safety guidelines.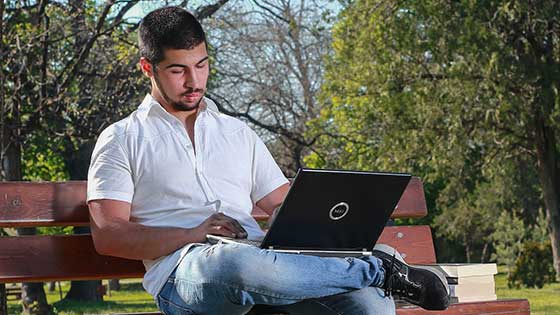 What would you like to study?
Agricultural Science
Focuses on plant science, animal science, agribusiness, soil and water resource management, and agriculture education.
Prepares students for in-demand careers in agriculture, including in business, management, economics and production.
Agricultural Science, NevadaTeach
Dual degree prepares students to help fill a critical shortage of agricultural educators at the middle or high school level, while also earning a comprehensive and marketable STEM degree.
Students receive hands-on experience in crop and animal production and complete all requirements for state licensure in four years.
Biochemistry &
Molecular Biology
Students study how chemical processes affect cells – the building blocks of all life on earth.
Equips students with current biochemical research skills to fight against diseases, feed the world and educate the next generation of scientists.
Biotechnology
Merges biological processes with advanced technologies to attack some of the world's biggest challenges.
Provides students with hands-on access to state-of-the-art instrumentation and unique internship opportunities in the biotechnology industry.
Environmental Science
Interdisciplinary major that combines a strong foundation in basic science (chemistry, biology, geology) with unique environmental specializations, from localized pollution to global policy.
Prepares students for careers solving critical environmental challenges with cutting-edge research.
NevadaTeach, Environmental Science
Dual degree prepares students to help fill a critical shortage of environmental science educators at the middle or high school level, while also earning a comprehensive and marketable STEM degree.
Interdisciplinary major that combines a strong foundation in basic science (chemistry, biology, geology) with unique environmental specializations, from localized pollution to global policy.
Forest Ecology & Management
Prepares students to manage forest ecosystems from a science-based perspective.
Students gain practical skills through coursework and extracurricular activities that prepare them for careers in forest ecology, management and conservation, working for government agencies, private industry, consulting firms and universities.
Nutritional Science
Students learn the science of food and nutrition, and how to apply this knowledge to improve human health.
With two specializations, the program prepares students to become dietitian nutritionists or to pursue a career in research, medicine, dentistry, pharmacy or physical therapy.
Rangeland Ecology & Management
Students graduate with the knowledge and skills needed to integrate information about plant communities, soils, wildlife species, livestock use, watershed functions, geographical information systems and land use policy to conserve and restore rangeland ecosystems.
Graduates are employed by governmental and private enterprises as conservationists, ecologists, land managers and natural resources consultants.
Veterinary Science
Four-year pre-professional program focuses on vet school preparation and satisfies the entrance requirements for most U.S. schools of veterinary medicine.
Provides students with intensive advisement, scholarships and a variety of hands-on animal experiences.
Wildlife Ecology & Conservation
Students learn methods and techniques to study wild animal populations, manage game and non-game species, and practice conservation of threatened and endangered species.
Graduates are employed by natural resource agencies, private firms and nonprofit organizations, with careers as wildlife biologists, refuge managers, game wardens and park rangers.
And accelerated programs in...
Becoming a doctor
The BS-MD Program is an accelerated pathway for a small number of motivated, mature high school seniors who intend to pursue a career in medicine.
Students complete the first three years of the required undergraduate curriculum, followed by the traditional four years of medical school. Approved majors in our College are Biochemistry, Molecular Biology and Nutritional Science.
Biotechnology
Five-year accelerated program that includes a four-year Bachelor of Science (B.S.) degree and a one-year professional Master of Science (M.S.) degree.
Additional graduate year allows students to further explore their scientific potential and become better informed about potential career choices in pharmaceutical and other biotechnology-intensive industries.
Hydrology & Hydrogeology
Accelerated interdisciplinary program that encourages outstanding students in the Ecohydrology Bachelor of Science (B.S.) degree program to obtain a Master of Science (M.S.) degree in Hydrology or Hydrogeology in a shorter time.
Students can obtain either a Plan A (thesis) or Plan B (non-thesis) M.S. degree.
Join the Pack
If you can see yourself here, we're ready to welcome you home.
First in the Pack Stories
Our College and University are dedicated to helping students transition to and succeed at our University. Our University's First in the Pack Program, TriO Scholars Program and TriO's McNair Scholars Program help income-qualified students, first-generation students and/or students with disabilities to overcome cultural, academic, class and social barriers to success in higher education.
First-generation students are students whose parents or guardians haven't graduated from a four-year college or university. Check out Ana's, Christina's and Edward's stories to hear what first-generation students in our College are saying about their experiences here.
Anna Nunez Zepeda's story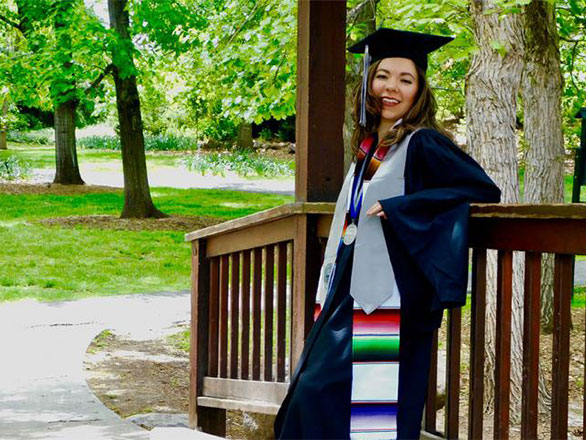 Ana '19 (nutritional science) came to the U.S. when she was 13 years old.
"Arriving in the United States was a life-changing event," Ana said. "Not only did I have to learn a new language, I also had to assimilate into a new culture."
What motivated her in middle and high school and at the University was the opportunity to seek a better future.
"I chose to go to college because I knew education is the key for bigger opportunities," she said, "and coming from a big family with no academic background, I knew I had to be the one starting a new future for my family."
"My success pays off my parent's hard work and motivates everybody in the family to continue with our dreams because by working hard and being persistent dreams do come true."
Christina Igono's story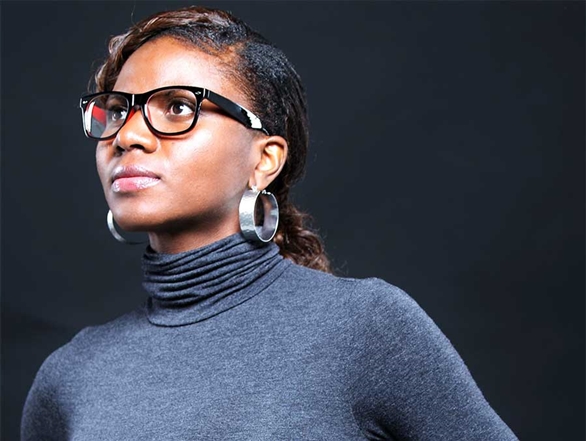 Christina '21 Ph.D. (environmental science) is a current student in our College.
"Working on my major has further strengthened my belief that everything is possible in life," she said.
She was recognized recently at an international conference for her research.
"My involvement as a graduate research assistant has been a tremendous experience," she said. "The never-ending opportunity to learn and discover something new keeps me physically and psychologically active."
"I am focused on finishing my research projects, completing my Ph.D. and graduating. I believe my future is bright."
"In chasing your dreams, you only need one person to believe in you, and that person is you."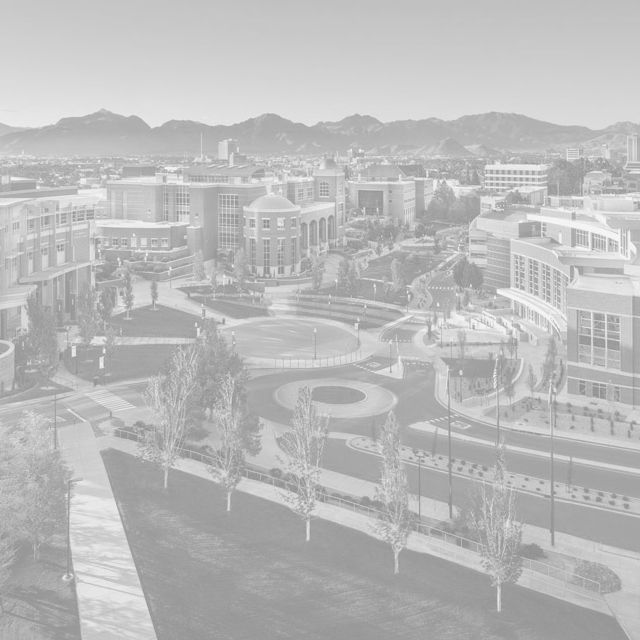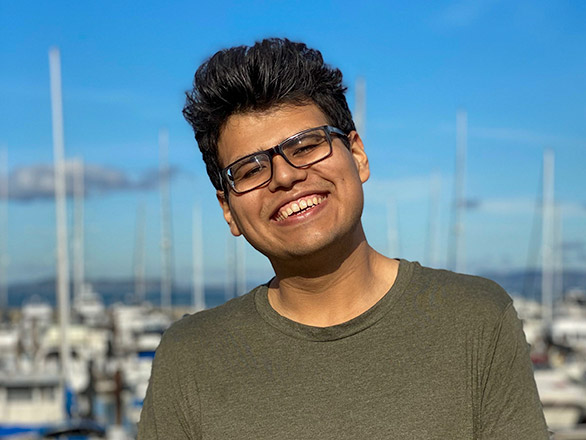 Edward Cruz's story
Edward '20 (biochemistry & molecular biology) received many awards and opportunities for professional development, research and funding during his time in our College. He won the prestigious Goldwater Scholarship and the competitive National Science Foundation Graduate Research Fellowship.
"Every time I win an award," he said, "I just can't help but think about how awesome it is because I wasn't able to imagine this for myself. I want to continue to keep doing the self-perceived unimaginable. I want to be the best student, and eventually researcher, as I can possibly be."
"As a first-generation student, it was very difficult for me when I got to college to figure out what I needed - it was mentorship that helped me succeed."
NevadaTeach, Agricultural Science stories
I help students find their passion
"Teaching ag is about helping students find their voice and their passion, as well as helping them become premier leaders in our community, and I can't wait to have a hand in making that happen!" -Ally Protani, senior agricultural science student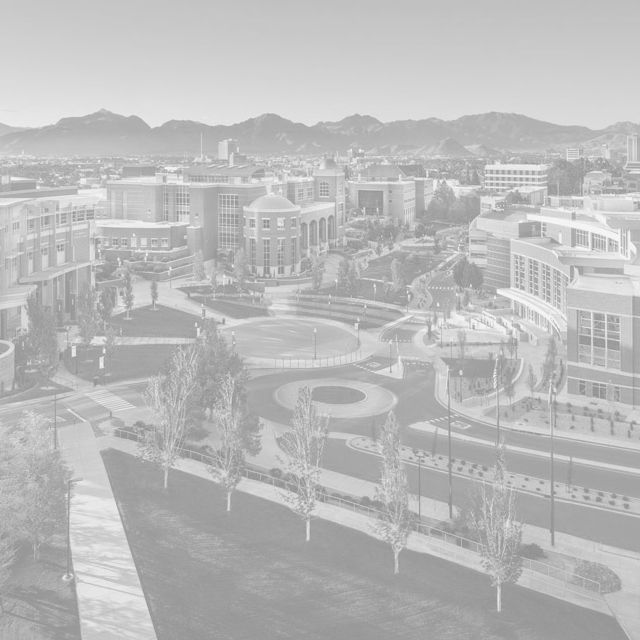 I build outstanding leaders
"As an ag teacher, it is my duty to show our students what outstanding leadership skills look like and to help them develop their own." -Melissa Jones, senior agricultural science student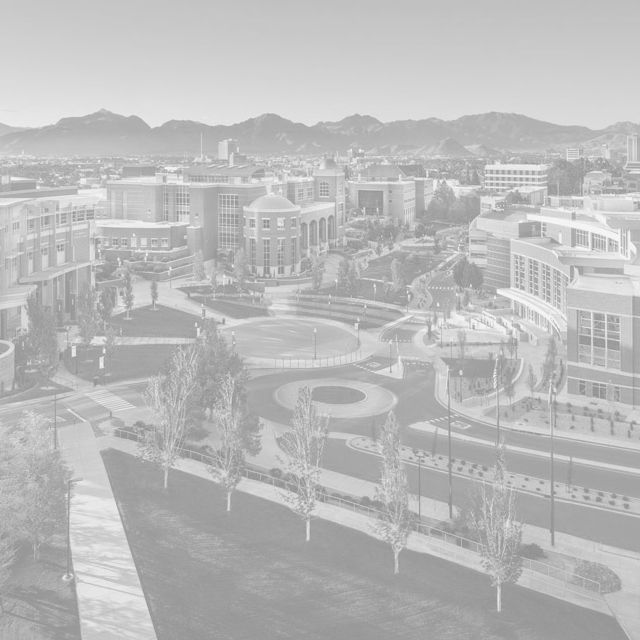 I believe in agriculture
"I want to ensure our population knows where and how food is produced, and how we can use science. I believe in the future of agriculture, and I see it as my job to ensure that others do as well." -Noah Walls, senior agricultural science student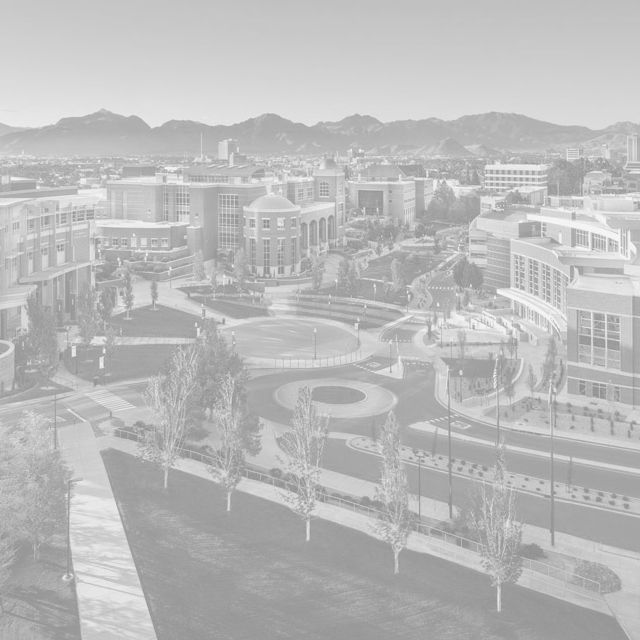 I improve and grow agriculture
"Being able to help others learn about how agriculture is in all aspects of our lives and how we are able to improve and grow agriculture is inspiring!" -Rosealee Rieman, senior agricultural science student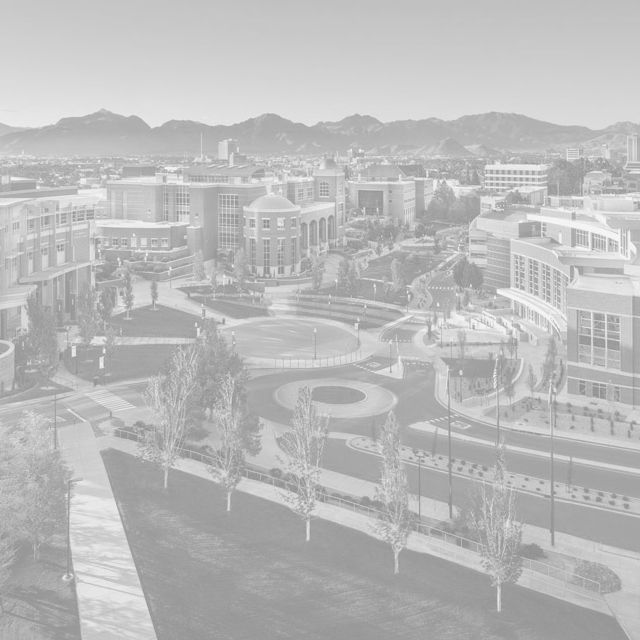 Our students in the news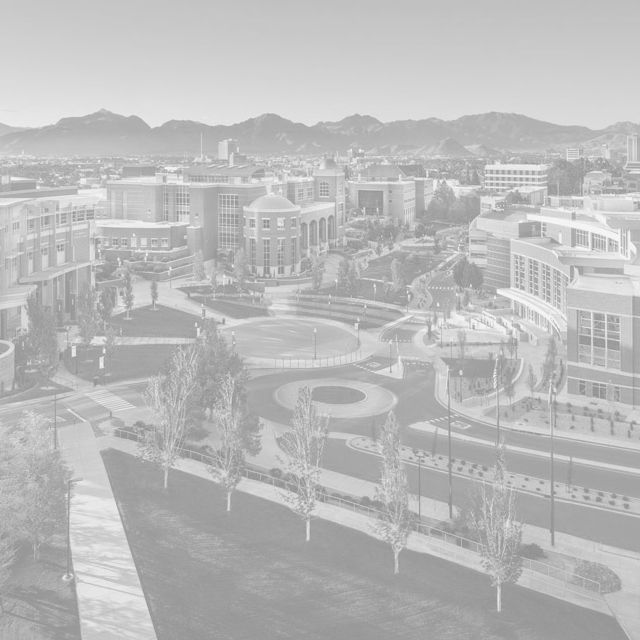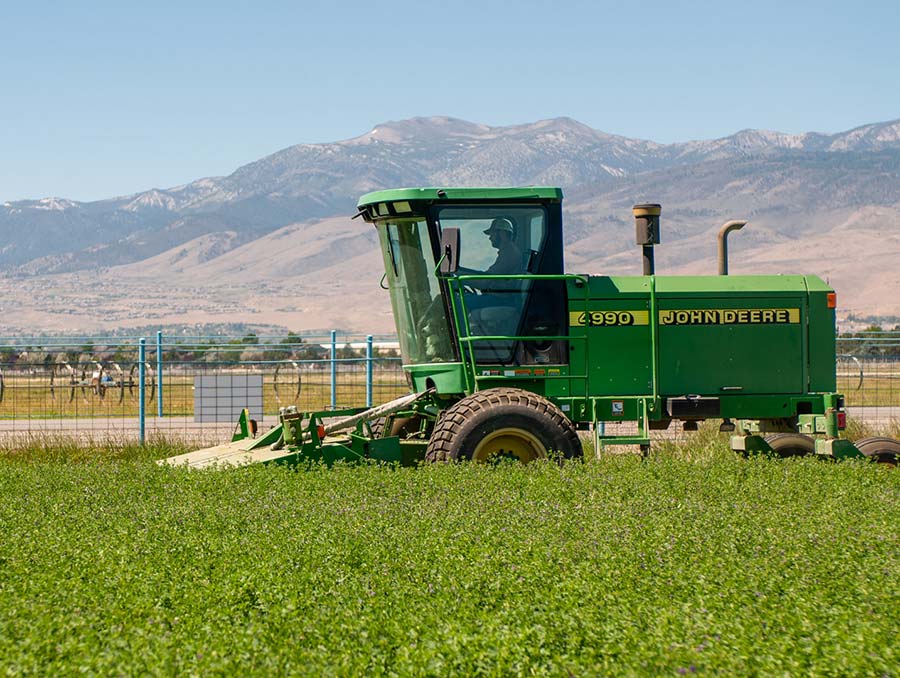 University offers new dual-degree program in agricultural science and economics
College of Ag and College of Business collaborate to help grow state's ag industry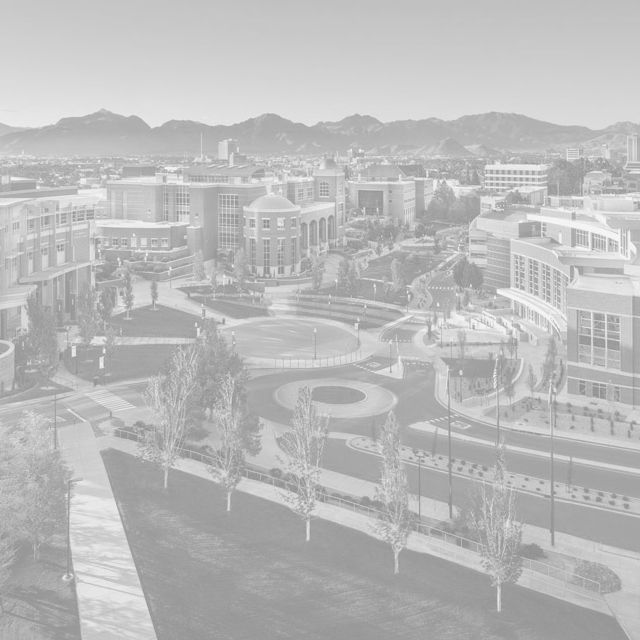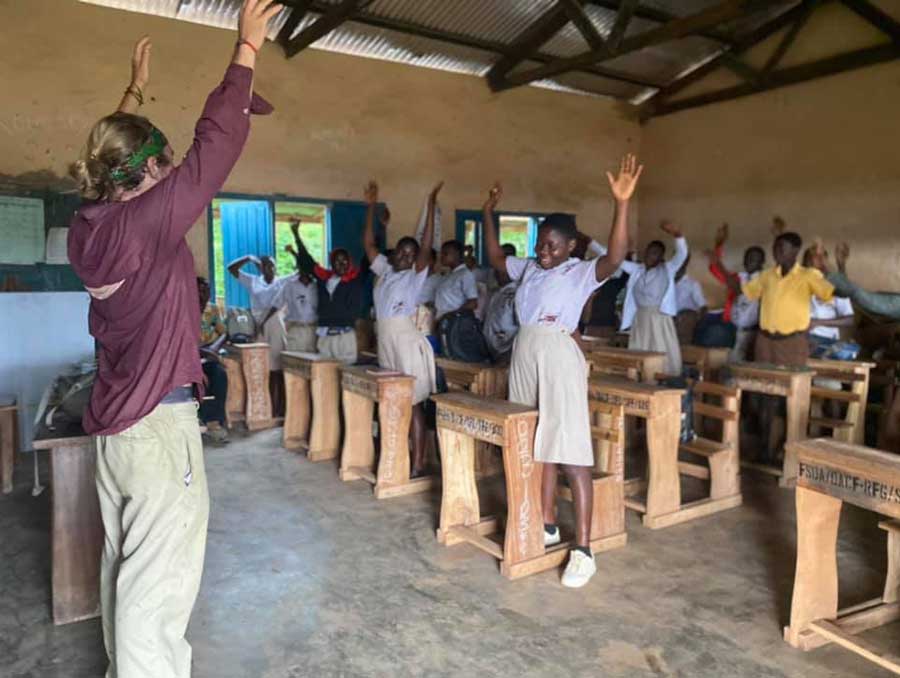 University and 4-H alum works to improve school-based agriculture education in Ghana
Connor Billman teaching youth and helping rural Ghana communities grow food through prestigious International Agricultural Education Fellowship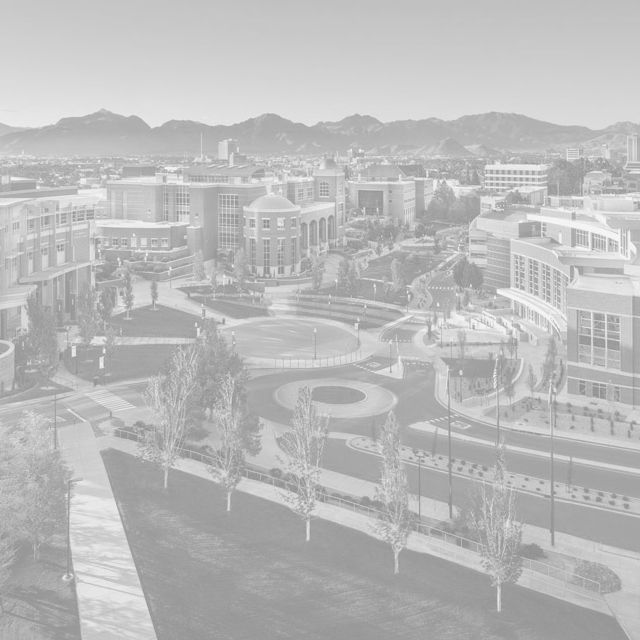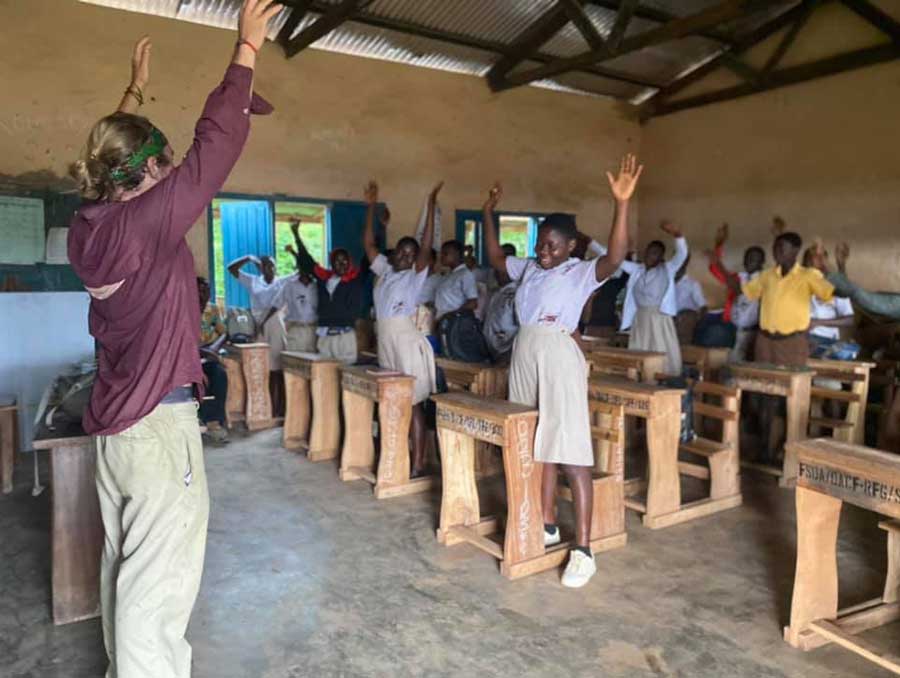 Graduate of the Pack: Connor Billman, International Agriculture Education Fellowship Program fellow
Empowering youth and elevating small-holder farmers through agricultural science
Student clubs and organizations
Getting involved in campus life is a terrific way to network, make connections and effect positive change in our College and University. If you don't see a club that meets your needs, we can help you start your own.
Join in an upcoming event
There are currently no events
Our Student Center is here to help
Our College's Student Center provides a safe, comfortable and friendly environment that encourages learning beyond the classroom through community dialogue, cultural enrichment, social engagement and scholarship. Its experiences and services are designed to help you become a better scholar and a better human. These include advising and support; Wi-Fi, computers, printers and free printing; group study space; and more.
To help keep our campus community safe and well, the center is temporarily transitioning from face-to-face advising and support to virtual advising and support. But no matter how safety guidelines have us operating, our Student Center employees, experiences and services are here to support you! Please reach out with any questions, and please ask if you need anything.
We look forward to working with you
Want to know more about us before you commit?
We're one of the oldest and most prestigious land-grant colleges in the nation, and we're a founding college of our University. We have a long tradition of excellence in teaching, research and engagement programs that benefit the health and economic vitality of Nevada. One way to learn about us and our work is to subscribe to our newsletter.
Our programs work together to make an impact
Our teaching, research and engagement programs are intertwined and complement one another. Faculty who teach on campus also conduct research as part of the Experiment Station, allowing students to learn about and participate in research. Extension faculty engaging with communities identify research needs, as well as join Experiment Station faculty to conduct research. Faculty on campus help to develop Extension programs in communities.
Researching critical issues
Our Experiment Station faculty conduct research at experiment stations, labs and research facilities across the state, as well as teach classes and share and conduct research with students. The state-federal partnership tackles issues affecting Nevada's citizens, communities and economy.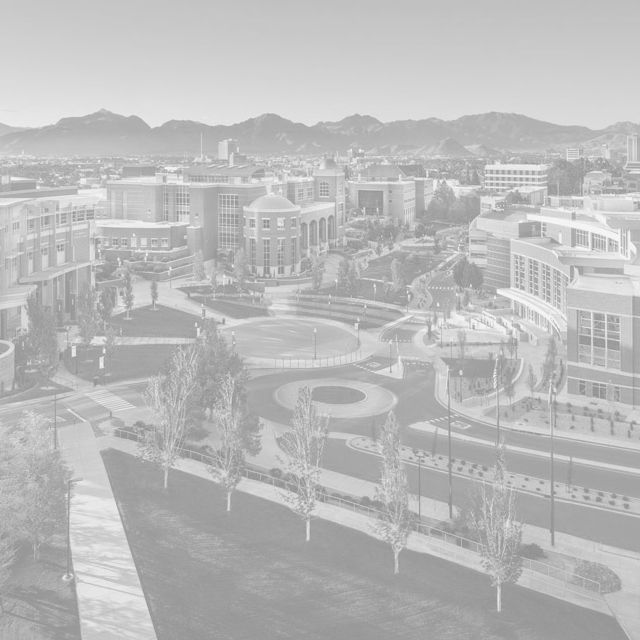 Teaching University students
We offer 17 undergraduate and graduate degrees to prepare students for high-paying, in-demand careers in agriculture, rangeland & veterinary sciences; biochemistry & molecular biology; natural resources & environmental science; and nutrition.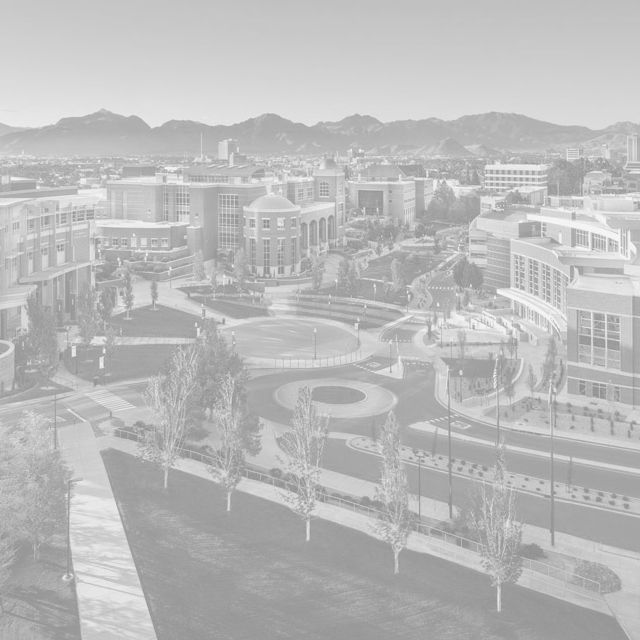 Engaging Nevada communities
Our Extension is engaged in Nevada communities, presenting research-based knowledge to address critical community needs. The county-state-federal partnership provides practical education to people, businesses and communities, fulfilling the University's land-grant mission.