Career fair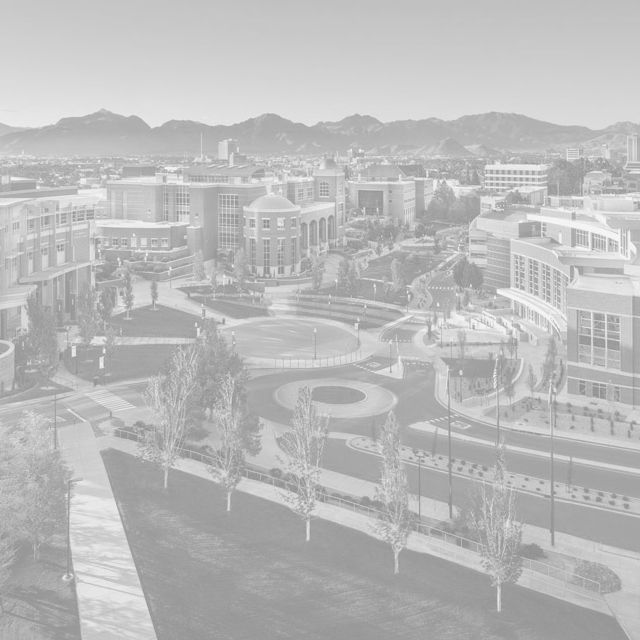 Fall 2019 career fair
Date: Thursday, September 19
Time: 10:00 AM - 3:00 PM
Location: Grand Ballroom at the Joe Crowley Student Union.
Employers
Spring 2020 career fair
Save the date! The Spring 2020 career fair will be Thursday, February 20, 2020.
The College of Engineering offers a dedicated career fair twice a year for engineering and computer science students to connect with employers. Recruiters from top employers in both private industry and the public sector travel to campus to meet with engineering students. You can take advantage of the opportunity to learn more about career options, network with potential employers and get your resume in front of top companies.
Prepare for the career fair
The career services office can help you prepare for the career fair through preparation workshops in the days leading up to the fair. We'll discuss basics such as resume preparation as well as provide tips on how to translate your technical expertise in a job interview setting.
Registered companies at the spring 2019 career fair
EMPLOYER
Primar MAJORS
SecondaryMAJORS
DEGREES
INTERNS
INTL
BS/MBAs
ACCO Engineered Systems
ME
BS only
Yes
No
No
Altec Industries
ME
BS only
No
No
No
American Public Works Association
CIVIL, EE, ENV, ME
BS, MS, and Ph.D.
No
No
Yes
Ames Construction
CIVIL, ENV
BS only
Yes
Yes
Yes
Apollo Mechanical
CHE, CIVIL, EE, EP, ENV, ME
BS only
Yes
No
Yes
Aruba Networks
CSE, EE
ME
BS and MS only
Yes
No
Yes
AVAR Construction
CIVIL
ME
BS and MS only
No
Yes
Yes
B&J Inc
ME
BS only
Yes
Yes
Yes
BKF Engineers
CIVIL
BS, MS, and Ph.D.
Yes
No
Yes
Blair, Church, & Flynn Consulting Engineers
CIVIL
EE
BS only
Yes
No
Bombora
CSE
EP
BS and MS only
Yes
No
Yes
Cardno
CIVIL, ENV
CHE
BS, MS, and Ph.D.
Yes
No
Yes
Clear Capital
CSE, EE, ME
BS, MS, and Ph.D.
Yes
Yes
Yes
Click Bond
ME
BS only
Yes
No
Yes
CORE Construction
CIVIL, EE, EP, MSE, ME
BS only
Yes
No
Yes
Crawford & Associates
CIVIL
BS only
Yes
No
Yes
Critchfield Mechanical
ME
ENV
BS only
Yes
No
Yes
Dura-Line
ME
BS and MS only
Yes
Yes
No
Farr West Engineering
CIVIL, EE, ENV
BS, MS, and Ph.D.
Yes
Yes
Yes
GE - Bently Nevada
CSE, EE, ME
BS, MS, and Ph.D.
Yes
No
No
Granite Construction
CIVIL
ENV
BS only
Yes
No
Yes
Hamilton Company
BME, CHE, CSE, EE, ME
EP
BS, MS, and Ph.D.
Yes
No
Yes
Helix Electric
EE
BS only
Yes
No
Intel Corporation
CSE, EE
BS only
Yes
No
No
Intermountain Slurry Seal
CIVIL
BS and MS only
Yes
No
Yes
Intuit
CSE
BS, MS, and Ph.D.
Yes
Yes
Yes
Jensen Precast
CIVIL, ENV, ME
BS and MS only
Yes
Yes
Yes
JT4
CSE, EE, EP
ME
BS and MS only
Yes
No
Yes
Keller Associates
CIVIL
BS and MS only
No
No
Yes
Kimley-Horn and Associates
CIVIL, EE
BS and MS only
Yes
No
Yes
Koch Industries
CSE
BS only
No
No
Yes
KPFF Consulting Engineers
CIVIL
BS and MS only
Yes
Yes
Yes
Lincoln Electric Cutting Systems
EE, ME
BS and MS only
Yes
No
Yes
Lumos & Associates
CIVIL, ENV
BS and MS only
Yes
No
Yes
Manhard Consulting
CIVIL
BS only
Yes
No
No
Marelich Mechanical
CIVIL, EE, ENV, ME
BS and MS only
Yes
No
Yes
Miyamoto International Structural Engineers
CIVIL
BS and MS only
Yes
Yes
Yes
NAVAIR
CSE, EE
ME
BS, MS, and Ph.D.
No
No
No
Nevada Automotive Test Center
EE, ME
BS only
Yes
No
Yes
Nevada Department of Transportation
CHE, CIVIL, CSE, EE, ENV, ME
BS only
Yes
Yes
Yes
Nevada Division of Environmental Protection
CHE, CIVIL, ENV, ME
BS
No
No
Yes
Nevada National Security Site / Mission Support & Test Services
CIVIL, CSE, EE, EP
ME
BS, MS, and Ph.D.
Yes
No
Yes
New Deantronics
BME, EE, ME
EP
BS and MS only
Yes
Yes
Yes
Nor-Cal Products
EE, ME
BS only
Yes
No
Yes
North Sails
EE, ME
CSE
BS only
Yes
Yes
Yes
Now Foods
BME, CHE, CIVIL, CSE, EE, EP, ENV, ME
BS only
Yes
Yes
Yes
NV Energy
CHE, CIVIL, EE, ME
BS only
Yes
No
No
Olea Sensor Networks
CSE, EE
BME, EP, ME
BS, MS, and Ph.D.
Yes
Yes
No
Ormat
ME
CIVIL
BS and MS only
Yes
No
Yes
Panasonic Energy of North America
CHE, EE, MSE, ME
BS only
Yes
No
Yes
PCC Structurals
BME, CHE, CIVIL, CSE, EE, EP, ENV, ME
BS
Yes
No
Yes
Quincy Engineering
CIVIL
BS, MS, and Ph.D.
Yes
No
Yes
RCI Engineering
CIVIL
BS only
No
No
Yes
Resource Development Company
CIVIL, ME
BS only
Yes
No
Yes
Road and Highway Builders
CIVIL
BS only
Yes
Yes
Yes
Scientific Games
CSE, EE, ME
CSE, EE, ME
BS and MS
Yes
Yes
Server Technology
CSE, EE, ME
EP
BS, MS, and Ph.D.
Yes
No
Yes
Sierra Nevada Corporation
CSE, EE, ME
BS, MS, and Ph.D.
Yes
No
Yes
Slater Hanifan Group, a Westwood Team
CIVIL, ENV
BS only
Yes
Yes
Yes
Southland Industries
ENV, ME
BS only
Yes
No
Yes
Southwest Gas Corporation
CIVIL, ME
BS only
Yes
No
Yes
SSOE Group
CHE, CIVIL, CSE, EE, ME
BS only
Yes
Yes
Yes
Starbucks | Manufacturing & Distribution
CSE, EE, EP, ME
BS only
No
No
Yes
Summit Engineering Corporation
CIVIL
ENV
BS, MS, and Ph.D.
No
Yes
Yes
United Construction Company
CIVIL
BS
Yes
Yes
Yes
US Army Corps of Engineers
CHE, CIVIL, EP, ENV, ME
BS, MS, and Ph.D.
Yes
No
No
US Marine Corps, Officer Selection Office
BME, CHE, CIVIL, CSE, EE, EP, ENV, ME
BS only
No
No
Yes
US Navy
BME, CHE, CIVIL, CSE, EE, EP, ENV, ME
BS only
No
No
Yes
Washoe County School District
CIVIL, ME, EE, ENV
BS and MS only
No
No
Yes
Whiting-Turner Contracting Company
CIVIL, ENV, ME
EE
BS and MS only
Yes
No
Yes
Wood Rodgers
CIVIL
BS and MS only
Yes
No
Yes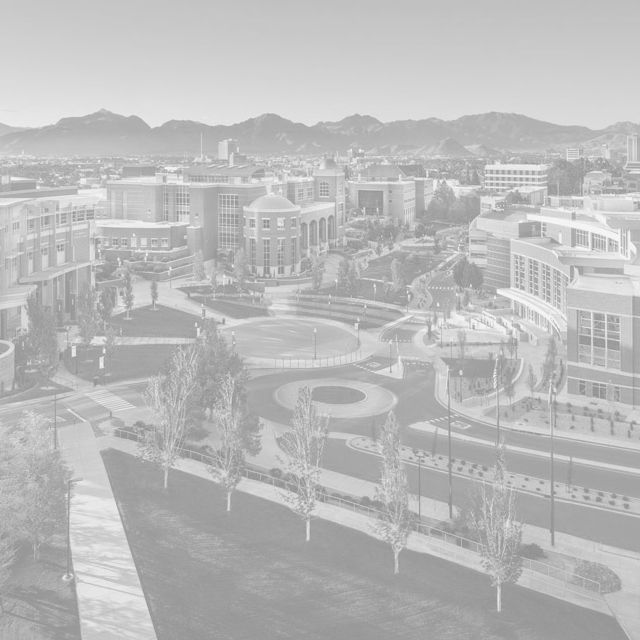 Joseph Bozsik | Director, Career Services
(775) 682-7736 | EJCH 108B