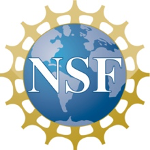 As cyberspace increases in complexity, it is becoming increasingly important to develop a cybersecurity workforce ready to address the challenges of this complex and multi-faceted environment. A skilled cybersecurity workforce is crucial to developing a secure cyberspace and maintaining the nation's global competitiveness, ensuring the United States' economic vitality.
Our project
With funding from the National Science Foundation CyberCorps(R) Scholarship for Service program, this project at the University of Nevada, Reno aims to educate students with the critical knowledge and skills needed to develop, operate, administer, maintain, and defend an increasingly dynamic cyberspace. Towards this end, the project will build on synergistic collaboration among multiple disciplines affiliated with the University's Cybersecurity Center.
Our goal
A key project outcome is the development of the next generation of cybersecurity professionals who can bring an interdisciplinary approach that integrates attention to technical, political, legal and behavioral issues into a practical, secure and dependable cyberspace. The project will draw on students from a host of diverse backgrounds, with particular emphasis on recruiting and retaining groups who are underrepresented in the cybersecurity workforce such as women, first-generation/low-income students and veterans.