How to lock your Zoom meeting
You can lock your Zoom meeting once all of your participants have entered to prevent unwanted participants. You should not use this feature if you are unsure who will be attending your meeting or how many will be attending.
To lock your meeting
Step 1. Once in your Zoom meeting, click on Manage Participants.
---
Step 2. In the lower right-hand corner of the Manage Participant window, click on the button with the 3 dots.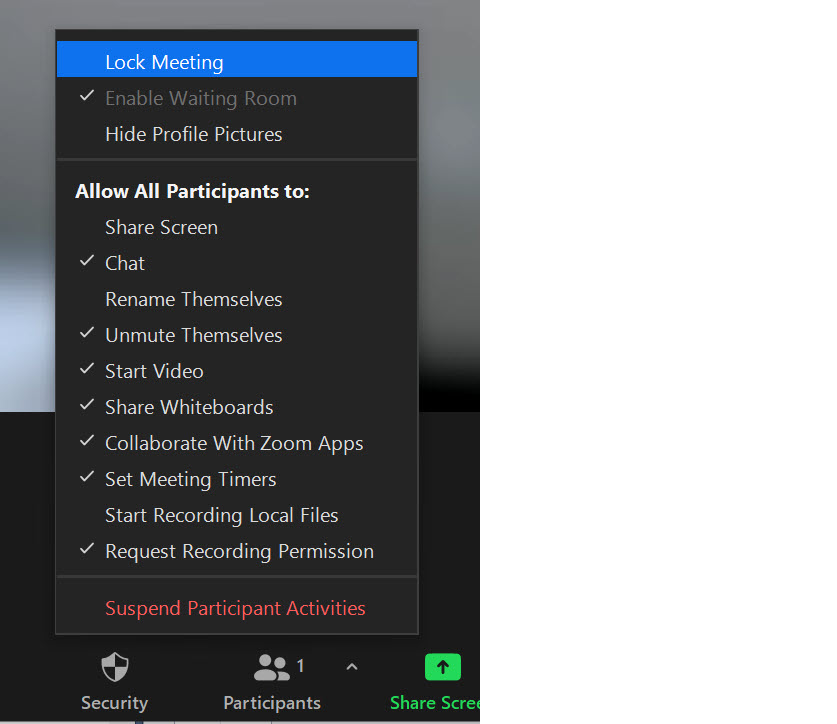 ---
Step 3. From the drop-down menu that opens, select Lock Meeting. No participants will be permitted while meeting is locked. You can unlock the meeting by going back into the menu and removing the selection.