Conducting Zoom office hours with breakout rooms
When conducting office hours with Zoom, Breakout Rooms can be used as an effective tool to manage students and ensure private one-on-one conversations. The following tips will help you to be successful in scheduling and conducting office hours with Zoom:
Step 1: Schedule a meeting during the times that you wish to hold the session and join as you would a normal meeting. In this meeting, you will use breakout rooms to assign each student to a private room, and then move between the rooms to answer questions privately.
---
Step 2: Click on the "Breakout Rooms" option on the bottom of your Zoom menu. Create more rooms as there are students, and select "Manually" as the breakout rooms type: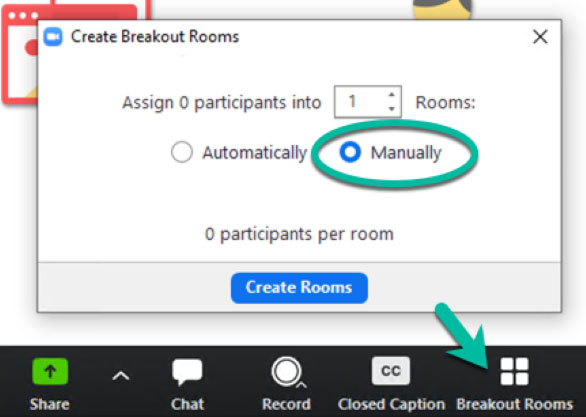 ---
Step 3: When students join your Zoom session, you will be able to assign them to their private breakout rooms. To assign a student to a breakout room, simply click on "Assign" next to each room and put a checkmark next to a student name.

---
Step 4: To add a room, click "Add a Room" at the bottom of the window. Then click on "Open All Rooms"
Note: You may add a few extra rooms for students who join the office hours later or reuse the breakout room after one student leave the meeting. There can be up to 50 Breakout rooms in a meeting.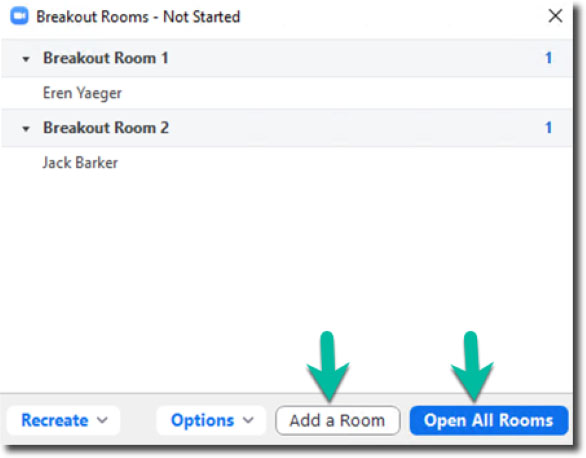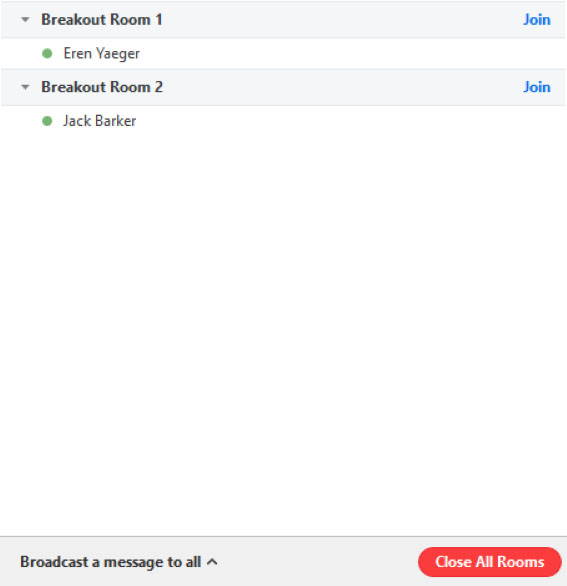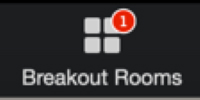 Note: if the student joins in without signing in to their University Zoom account, they may be held in the waiting room.
Additional information on breakout rooms can be found in the Zoom documentation.