Schedule a tour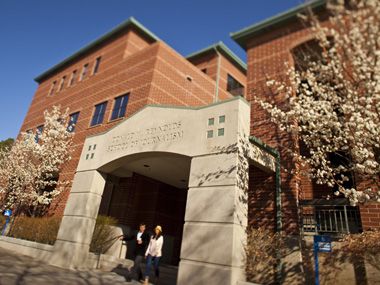 Ready to take the next step? Visit campus to check out the Reynolds School of Journalism. The best way to see our school and all that the University of Nevada, Reno has to offer is to attend a Nevada Bound tour. Learn about other ways to visit campus on the university's visit campus webpage.
Nevada Bound
Nevada Bound is a single-day campus visit program that provides prospective students and their families the opportunity to experience life at the University of Nevada, Reno. Nevada Bound participants will be able to:
Attend a college fair with all academic programs
Participate in an in-depth session with academic advisors
Tour campus and residence halls
Have lunch on campus
Learn about financial aid, admissions and more
Contact recruitment
If you have questions or want to get in touch, contact our coordinator of recruitment and retention, Paul Mitchell. Fill out the form below, email Paul or contact him by phone at 775-784-4563.