Meet grad students
Learn about the current cohorts of Reynolds School of Journalism students.
Current student cohorts
Ray Grosser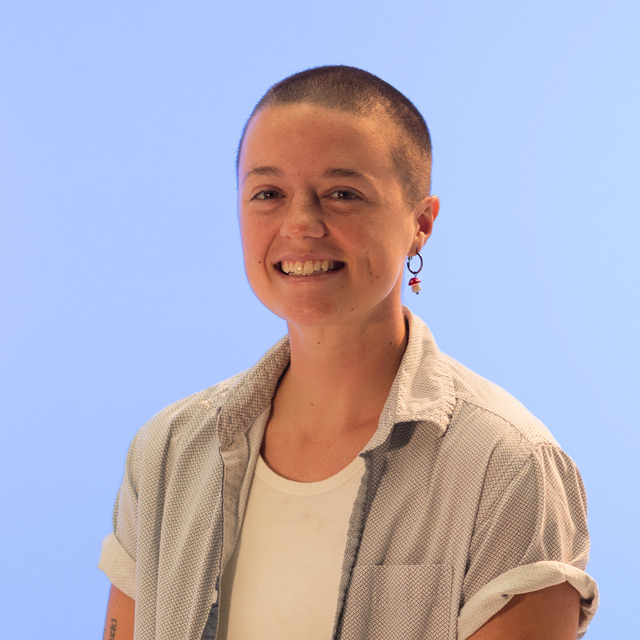 Ray was born in Round Rock, Texas and has lived in Denver, Colorado, and Sierra Leone. They graduated from the University of North Texas with a bachelor's degree in International Studies and English. They worked in the Peace Corps in Sierra Leone at a public library. Ray aspires to work globally in journalism, providing a voice for the underrepresented. Ray wants to make full use of their time in graduate school by learning from others' experiences and acquiring skills to accomplish their professional goals. Ray's hobbies include writing, drawing, hiking, and deep diving in random topics.
Nur Hossain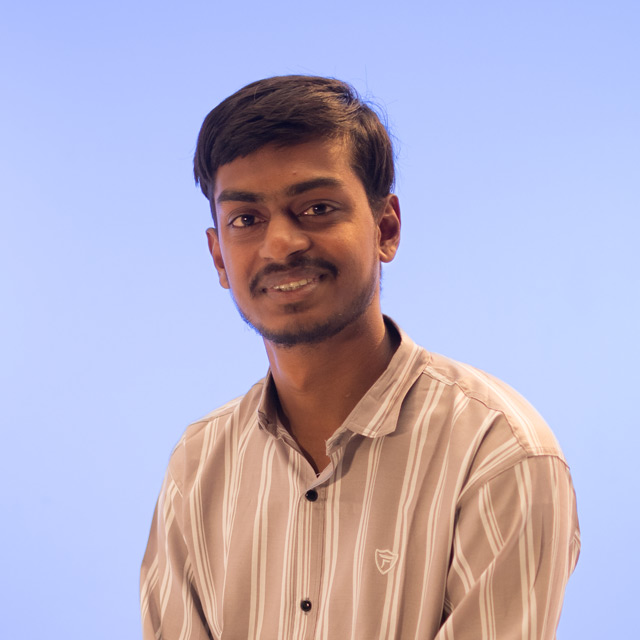 Nur was born and raised in Chattogram, Bangladesh. He graduated from the University of Dhaka, earning a bachelor's in Sociology. Nur studied for two semesters in a journalism program at Northampton Community College in Pennsylvania. He also worked for the leading daily "Prothom Alo" in Bangladesh, as a sub-editor. He is highly passionate about writing and sees himself using journalism to bring about changes in society. Nur is interested in learning multimedia storytelling and data journalism at the Reynolds School. Nur's hobbies include reading books and long-form news stories.
Rachel Jackson
Rachel was born in Las Vegas, Nevada. She earned her bachelor's in journalism from the Reynolds School of Journalism. She has previously worked at the Nevada Sagebrush, Reno Gazette Journal, and the University of Nevada Advancement Office. Rachel is passionate about photography and astrology. She sees herself working as a staff photographer at a newspaper in the future. She wants to add to her skills in video and multimedia journalism during her time as a graduate student at the Reynolds School. In her free time, she likes to attend concerts, shop vintage and drink coffee.
Dan Mariani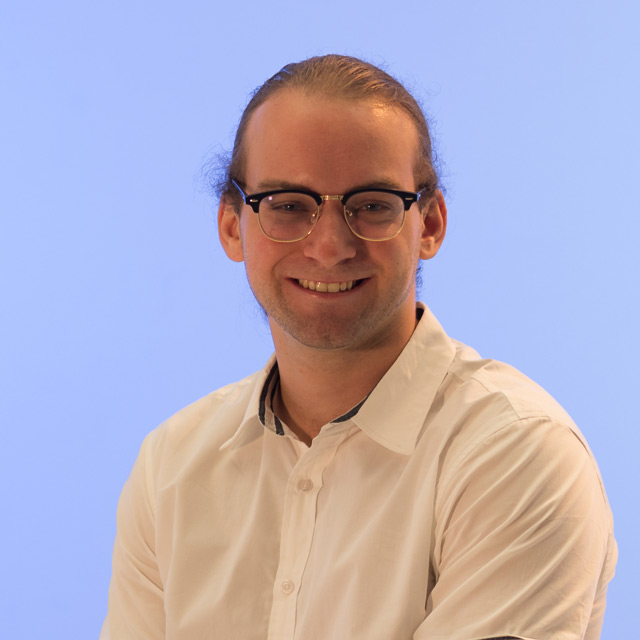 Dan was born on Long Island, New York. He earned his bachelor's degree in English from SUNY Geneseo. Dan worked in the Peace Corps in Indonesia as an English as a second language teacher. He also taught internationally in Costa Rica and Hungary. Dan is most passionate about writing, traveling, and sharing stories. He aspires to pursue a PhD after earning his master's in media innovation at the Reynolds School. In his free time, he likes to write, hike, and spend time with his cat.
Constance Ndeleko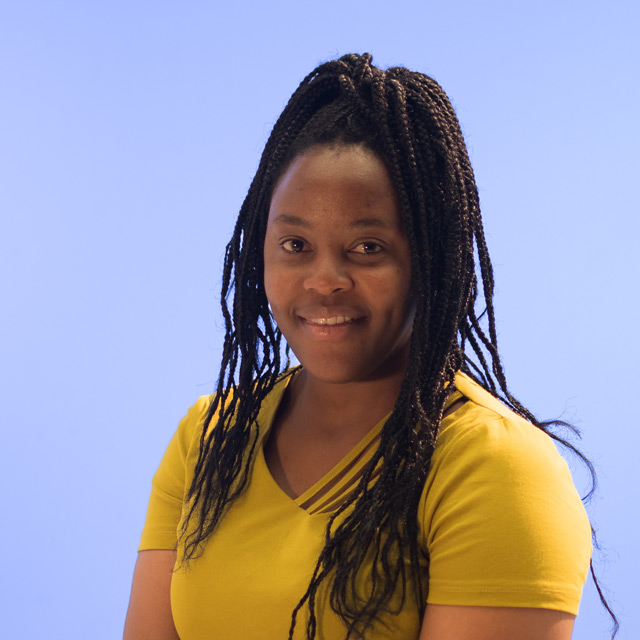 Constance was born in Nairobi, Kenya. She earned her broadcast journalism degree from Multimedia University in Kenya. Constance previously worked at Investing in Children and their Societies (ICS SP), an NGO in Nairobi. She is passionate about creating sustainable positive change in communities through communication. Constance wants to work at an international organization as a communications specialist, or even have her own communication consultancy firm in the future. She wants to learn at the Reynolds School how storytelling can influence a change in the development sector, especially for children and women. In her free time, she likes to cook, read, and socialize with other people.
Eric Perez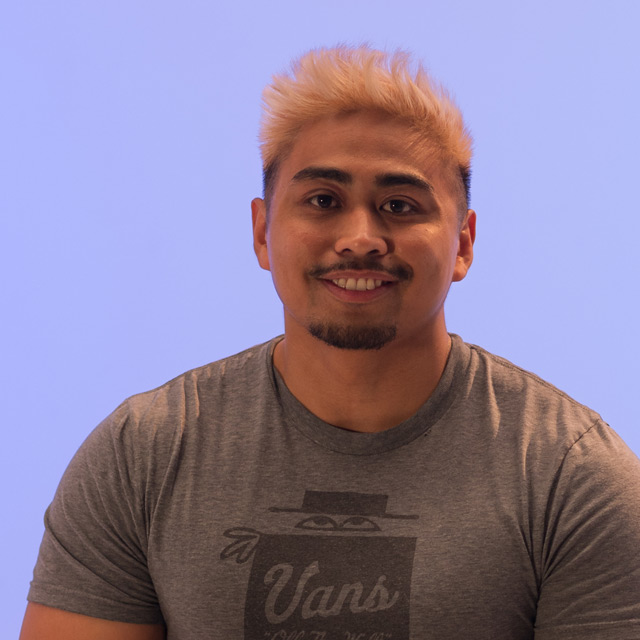 Eric was born in Vallejo, California. He earned his bachelor's in marketing from the University of Nevada, Reno. Before joining the Reynolds School, he spent time in the US military and worked at Molecule Labs and UFC Gym Reno. He is passionate about basketball and cats. He wants to make the most of his time at the Reynolds School in learning new skills. In his free time, he likes to work out and play basketball and video games.
Lizette Ramirez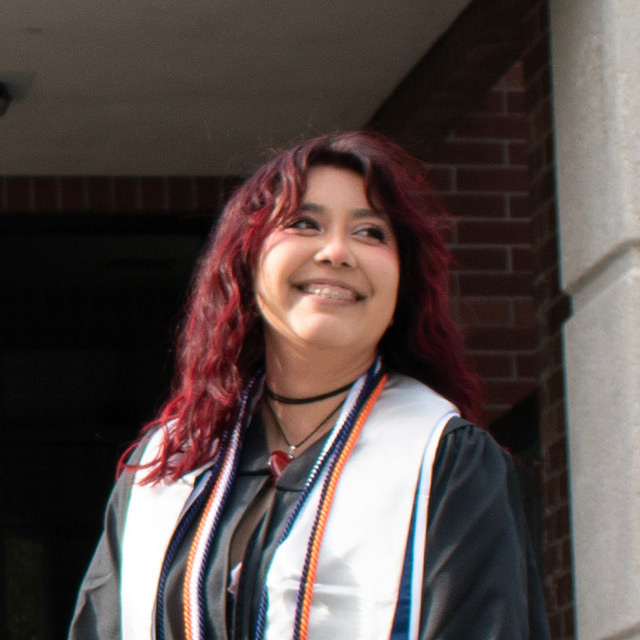 Lizette was born in Las Vegas, Nevada. She earned her bachelor's in journalism from the Reynolds School of Journalism. Lizette previously worked at the Nevada Sagebrush. She is passionate about Public Relations and social media. She dreams of working one day for a music festival or a high fashion brand. She is most interested in learning and honing her skills in Photoshop, graphic design, and other editing suites during her graduate studies at the Reynolds School. Her hobbies include crocheting and playing with her dog.
Jeremiah Sampson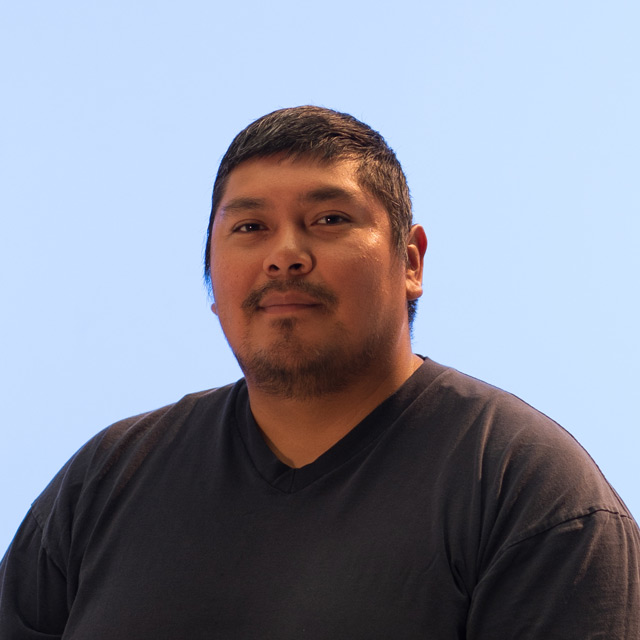 Jeremiah was born in Reno, Nevada. He earned his bachelor's degree from the University of Nevada, Reno. After graduating, he worked as a tutor at a high school teaching Math and English. Jeremiah is passionate about fiction writing, screenplay, and filmmaking. He aspires to work in a production company producing films or documentaries. Apart from that, he sees himself working in a news station someday. Jeremiah hopes that the master's degree will pave the way for him to work in media production. In his free time, he likes to watch movies and TV shows.
Jayanti Sarkar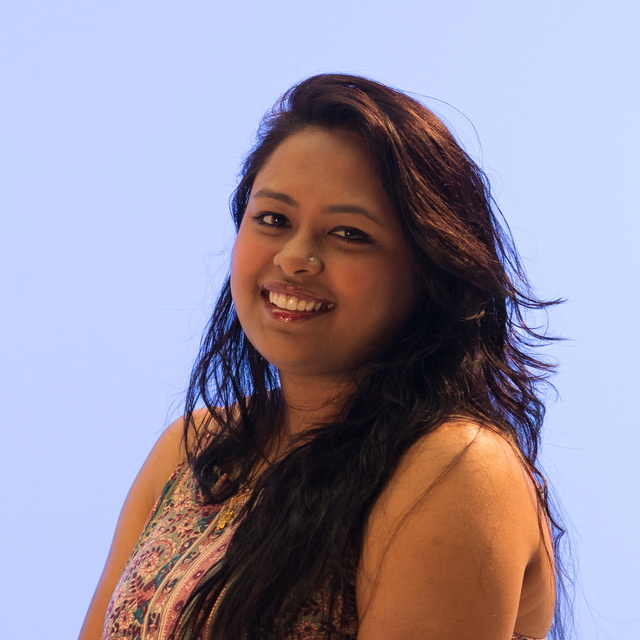 Jayanti was born in West Bengal, India. She earned a master's in Mass Communication and seeks to earn her second master's in media innovation at the Reynolds School. Jayanti has worked in over 40 television programs in India such as The Voice India, Indian Idol, and Shark Tank India. She worked for Sony Network, Viacom 18, and Star TV. Jayanti is most passionate about communications, documentaries, and filmmaking. She dreams of having her own production house one day. She is most excited about experiencing the American culture. In her free time, she likes to watch movies and learn about different cultures on TV. She also likes to paint and sketch.
Alexandra Couraud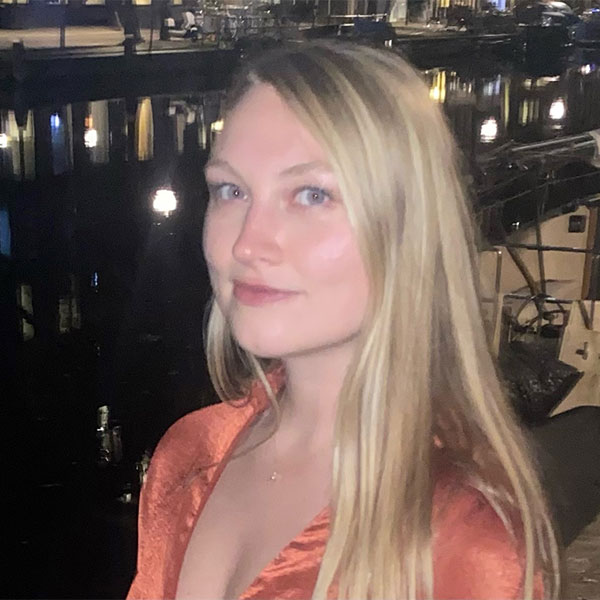 Alex Couraud is originally from Portland, Oregon, and has also lived extensively in Latin America. She completed her undergraduate degree at the University of Oregon majoring in international relations. Couraud worked in the Peace Corps in Guatemala focusing on projects with women and children. She also has a background in communication and fundraising and strongly believes in bridging cross-cultural gaps and advocating for others. She has a passion for Latin American culture and her dream job is working with non-profits focusing on immigration and fundraising work. With her graduate degree, she hopes to make connections and learn new skills. In her recreational time, she likes to hang out with friends and snowboard.
Vanesa de la Cruz Pava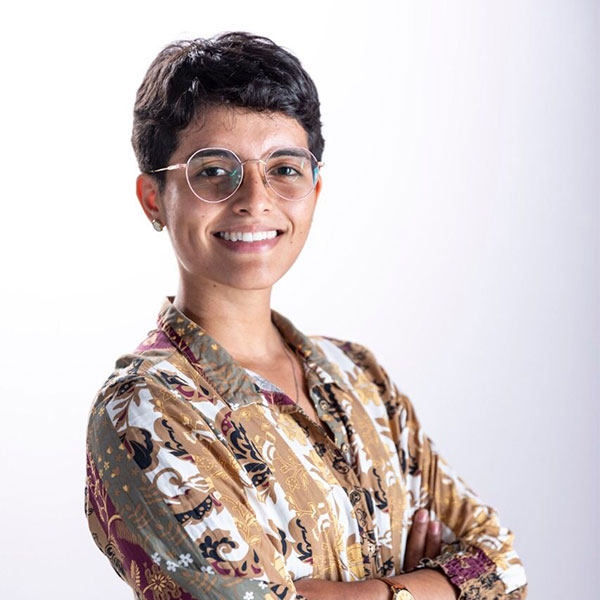 Vanesa de la Cruz Pavas was born in Medellín, Colombia. She was a part of the Community College Initiative Program in Virginia where she studied media and journalism and received her undergraduate degree at the Universidad Pontificia Bolivariana in social communications and journalism. She worked for a national Colombian newspaper called El Colombiano, where she found her passion for science, health, and environmental journalism. She feels there is great potential in these areas in Colombian journalism, and her dream is to spread the word and find ways to connect these subjects with different publics and multimedia tools. Vanesa wants to work for NASA or National Geographic and dreams of having her science and environmental media outlet in Colombia. In her free time, she practices underwater rugby and enjoys dancing salsa, bachata, and Porro paisa.
Cayley Dishion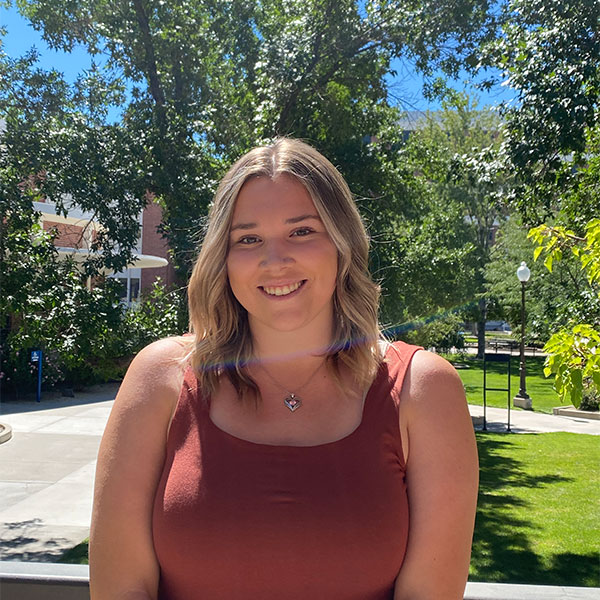 Cayley Dishion was born in Bishop, California. She completed her undergraduate studies in Nevada, at the University of Nevada, Reno, where she studied journalism and communication studies. She is passionate about sports and is focusing her master's degree on sports journalism. Her dream job is to work in major league baseball either through communications, marketing, or social media, and to inspire women in sports through her work. She wants to be able to make an impact and leave the industry more inclusive than it was when she started. During baseball season she works for the Reno Aces Baseball Club doing broadcast graphics. Apart from her passion for sports, Cayley enjoys capturing candid moments through photography.
Hadi Eltahlawi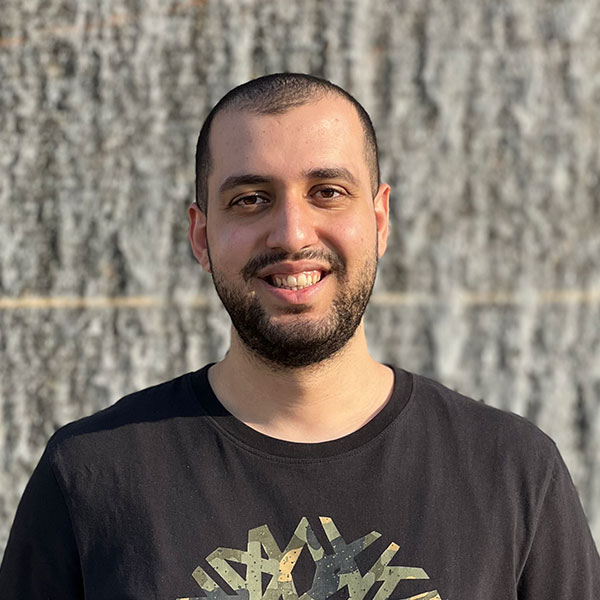 Hadi Eltahlawi is native to New Cairo City, Egypt. Hadi came to America to pursue his master's degree in journalism at UNR after completing his undergraduate degree in journalism at October University for Modern Arts and Sciences located in Cairo, Egypt. Along with completing his undergraduate degree, Hadi interned with the Elgomhuriya Newspaper adding to his journalism skill set. In his free time, Hadi enjoys reading, literature, writing, and coming up with philosophical questions. He also enjoys watching sports, specifically soccer and basketball. Hadi plans to apply for a Ph.D. in journalism and hopes to work in journalism, specifically sports journalism. One of his dreams is to also be a novelist writing in Arabic and English like one of his idols Gibran Khalil Gibran.
Jennifer Kent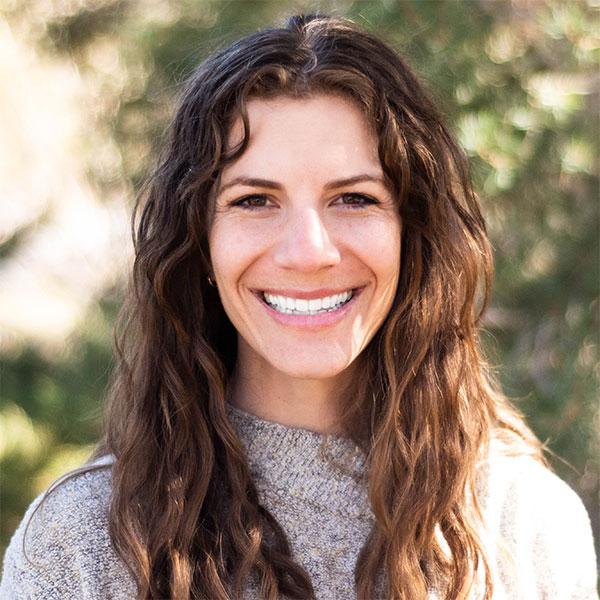 Jennifer Kent is a self-described journalism nerd with a creative background and a passion for authentic storytelling. She earned her bachelor's degree in digital new media and design from New York University's Gallatin School of Individualized Study in 2010 and has developed an eclectic repertoire of multimedia storytelling skills including photography, graphic design, web design, and videography. She especially enjoys video as a storytelling medium and her 2018 documentary, Fertile Waters, was an official selection in the 2020 Cordillera International Film Festival, the 2019 Sigma Xi STEM Art and Film Festival, and won Best Life Sciences Documentary in the 2020 Sci-On! Film Festival. She is currently the Marketing and Communications Manager for the College of Science at the University of Nevada, Reno, and is thrilled to be pursuing her master's in the Reynold's School as part of the Hitchcock Project for Visualizing Science. In her free time, Jennifer enjoys spending time outside with her two-year-old daughter, her husband, and her dog.
Montana Lloyd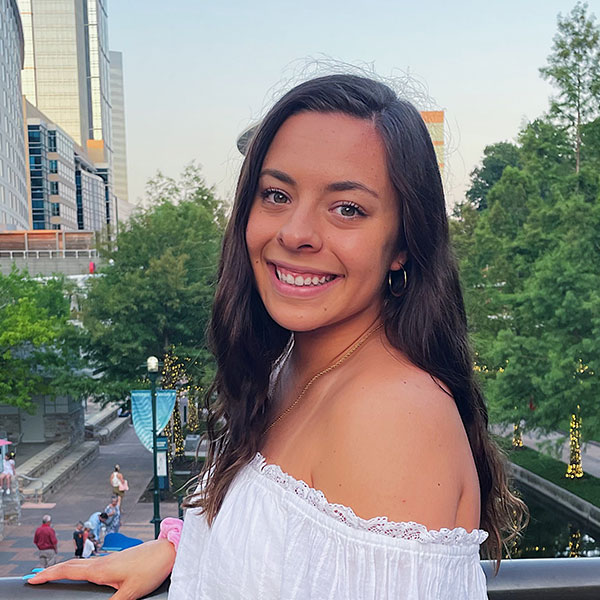 Montana Lloyd is a Nevada native, coming to UNR from Las Vegas. She received her B.A. in Journalism from the UNR and is excited to continue her studies through the graduate program in media and innovation. She has spent time working for the Bridgewater swim academy, as well as the athletic department at UNR. Her work in the athletic department has her very busy covering over 6 different sports. Her career aspirations are to one day work in football sports media, creating social media content and doing PR for major sports teams and platforms. Montana is an avid swimmer as well as having a deep passion for all sports. In her free time, she loves reading and being around her friends.
Austin Ortega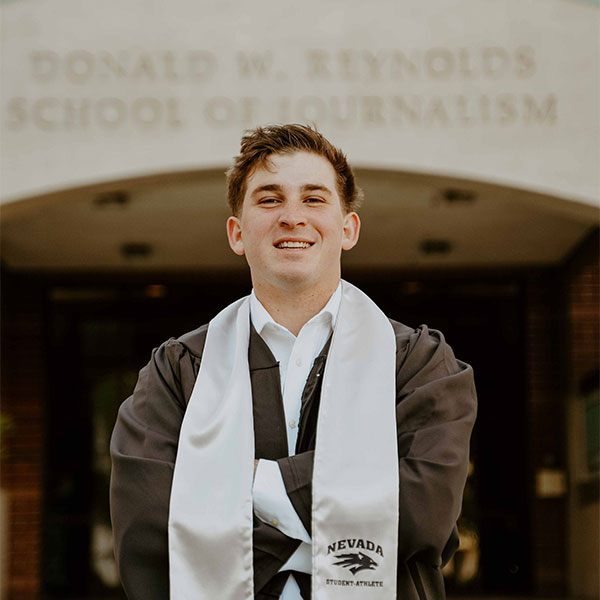 Austin Ortega is a graduate of the University of Nevada, Reno, and decided to pursue a master's degree in journalism as he believes that journalism is the ideal way of influencing others which can lead to affecting how they perceive all aspects of their lives. He is also a member of the University's football team and it is among his aspirations to manage social media work for big teams or even be hired by institutes like ESPN. This is linked to his deep appreciation and admiration for sports, especially football and baseball.
Gaia Osborne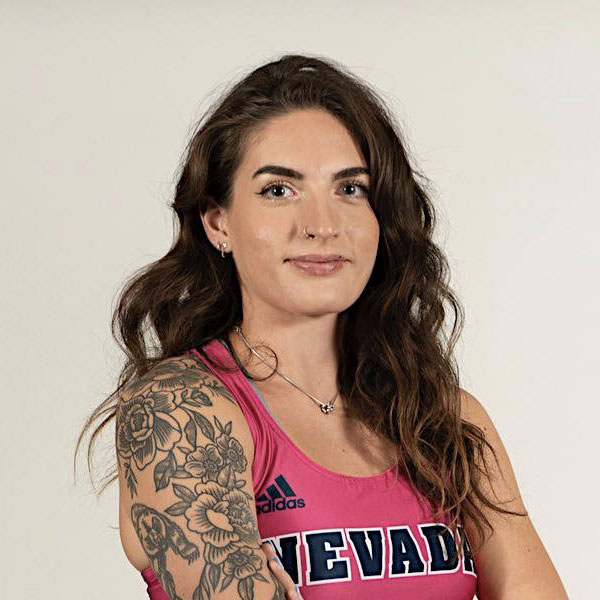 Gaia Osborne was born and raised in Portsmouth, a coastal city in the south of England. She came to Reno, Nevada for her undergraduate degree and to compete on the track team in 2018, graduating with a B.A. in English writing and a B.A. in cultural anthropology. Gaia is passionate about the outdoors, nature, sports, and environmental and human rights advocacy. Her dream job is to be able to travel around the world for a living, writing about different places, cultures, and people. Gaia spends most of her time in the mountains hiking with her husky or skiing and watching True Crime documentaries.
Hannah Lauren Truby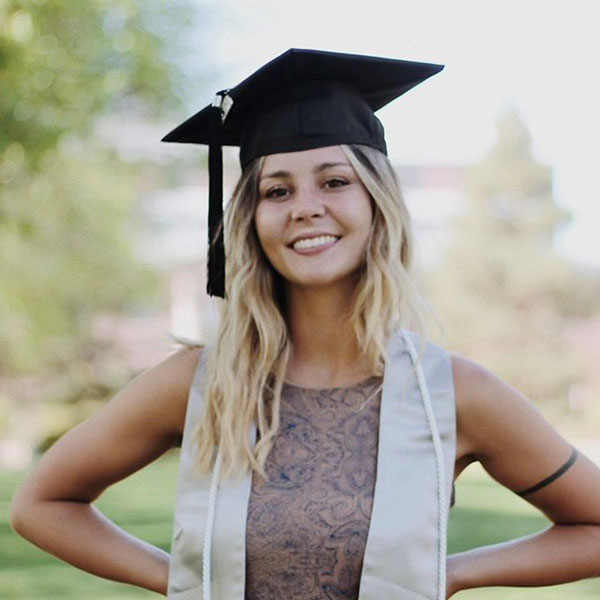 Hannah Lauren Truby was raised in the foothills of Northern California and has lived in many other places such as Hawaii, San Francisco, Portland, Vienna, Austria, and Hamburg, Germany. After transferring from the University of Hawaii, Hannah received her bachelor's from UNR, majoring in English with a minor in german. Most of Hannah's passions revolve around writing and travel, as she enjoys experiencing new landscapes and cultures. The fight for human rights has a major influence on Hannah and her work, as she hopes to pursue a career that informs and educates communities at large on issues that matter most. In her free time, Hannah enjoys days at the lake, either hiking, swimming, or snowboarding in the winter. When she can sit still, she enjoys reading and spending time at home with her roommates and dogs.