Meet grad students
Learn about the current cohorts of Reynolds School of Journalism students.
Current student cohorts
2020 cohort
Janice Baker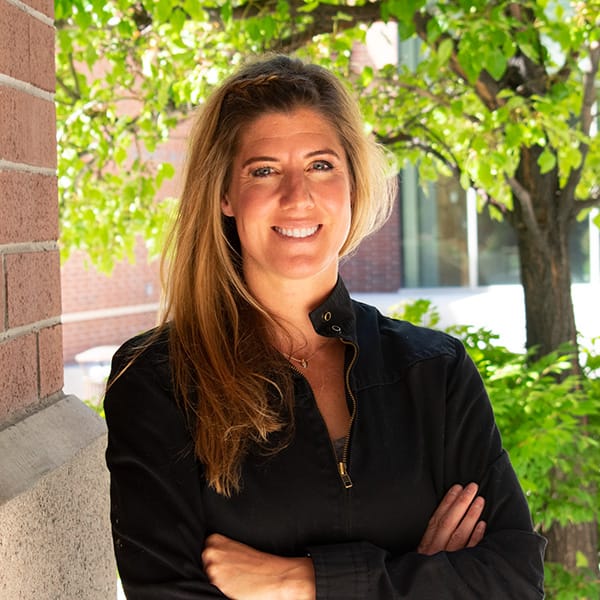 Janice Baker is from Williamsport, Pennsylvania, and has also lived in Ogden, Utah, North Lake Tahoe, Reno, and spent four months living in Thailand. She received her undergraduate degree in visual communication/design from Weber State University in Ogden, Utah. Janice has worked for Quantum Loyalty Systems, BBC Advertising, The Bauserman Group and is now self-employed in freelance design. She hopes to get into the education side of design, using her graduate degree. Her dream job is to do anything that has a positive impact on others. In her free time, Janice enjoys snowboarding, traveling, Jiu Jitsu, kittens and anything outdoors.
David Branby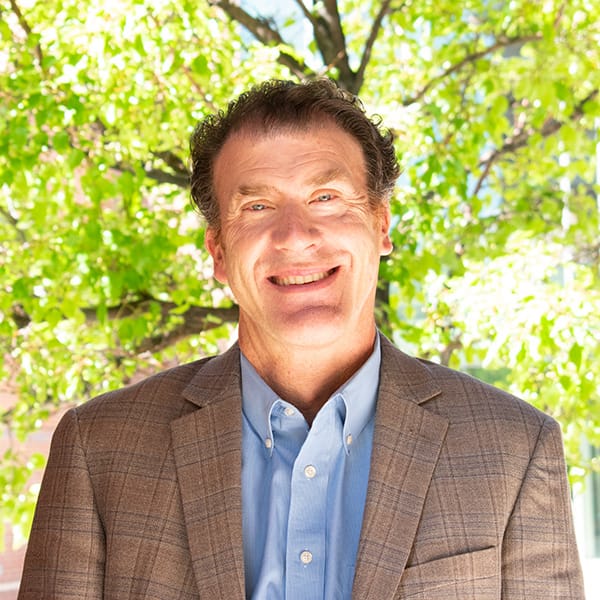 David Branby is from "all over the world," as he grew up an Air Force brat. He has lived in Reno since 1987. David received his undergraduate degree in English literature from the University of Washington in Seattle. He spent 25 years working in advertising agencies and for the last seven years has worked at as creative director in University Marketing and Communications. His dream job is to be a successful novelist, and he hopes to use his graduate degree to teach creative marketing and advertising. In his free time, David enjoys creating branded communications, reading historical novels, playing guitar and sailing at Lake Tahoe.
Scott King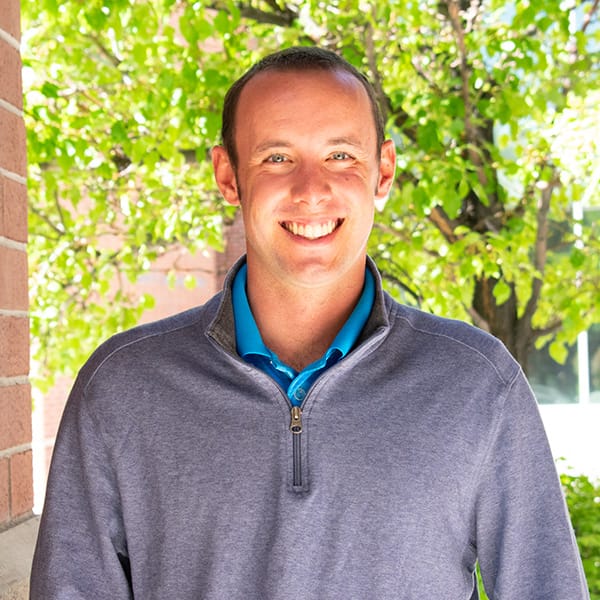 Scott King is originally from Cleveland, Ohio, but has also lived in Columbus, Ohio, and Grenada. His undergraduate degree is in professional writing with a minor in marketing from Capital University. Scott recently returned from Grenada, where he taught literacy as a Peace Corps volunteer for two years. He hopes to use his graduate degree to find a job that he enjoys and aligns with his passions. In his free time, Scott enjoys hiking, reading and writing.
Trina Kleist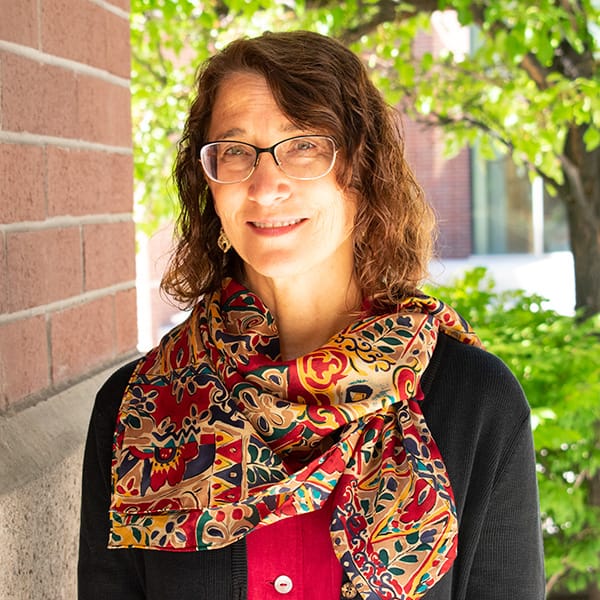 Trina Kleist is from Sunnyvale, California, and has also lived in Mexico. She got her undergraduate degree in political science from Santa Clara University. Trina has worked in California, West Virginia, Washington, D.C., and Mexico for various newspapers, magazines and the Associated Press. She is open to possibilities for her dream job and hopes to use her graduate degree to update her skills to communicate on digital platforms. In her free time, Trina enjoys hiking and being outdoors.
Sarmat Misikov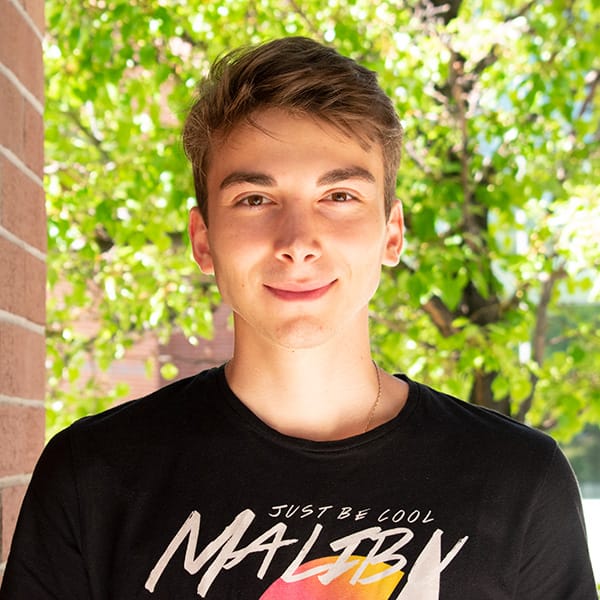 Sarmat Misikov is a Fulbright Scholar from Vladikavkaz, Russia. Sarmat received his undergraduate degree in journalism from North Ossetian State University in Russia. He has worked as a news editor for several web media and as a reporter and host on a national television company. Sarmat wants to be an entrepreneurial journalist and content creator; he hopes to use his graduate degree to develop an expertise in digital communications and multimedia. In his free time, Sarmat enjoys visual art, filmmaking, writing lyrics, reading magazines and listening to music.
Tianna Morimoto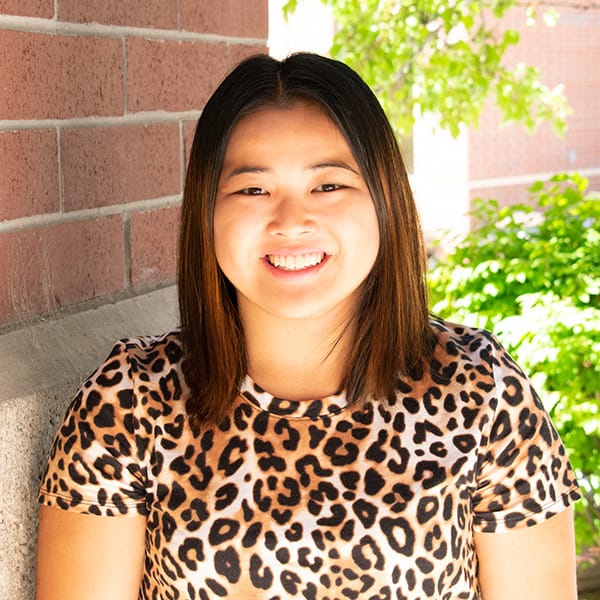 Tianna Morimoto was born and raised in Kona, Hawaii. She completed her undergraduate degree in communication studies with a minor in broadcast journalism from Chapman University in Orange, California. Tianna has previously interned for Hawaii New Now on Oahu and West Hawaii Today in Kona and worked as a resident advisor and wellness peer educator at Chapman. She is currently a graduate assistant for the School of Arts. Her dream job is to be a successful writer or reporter, and she hopes to use her graduate degree to utilize her creative side for a career where she can use media and journalism to benefit society. In her free time, Tianna enjoys spending time with her family, friends and dog, traveling, giving back to the community and dancing hula- which she has been doing since she was five years old.
Benjamin Payne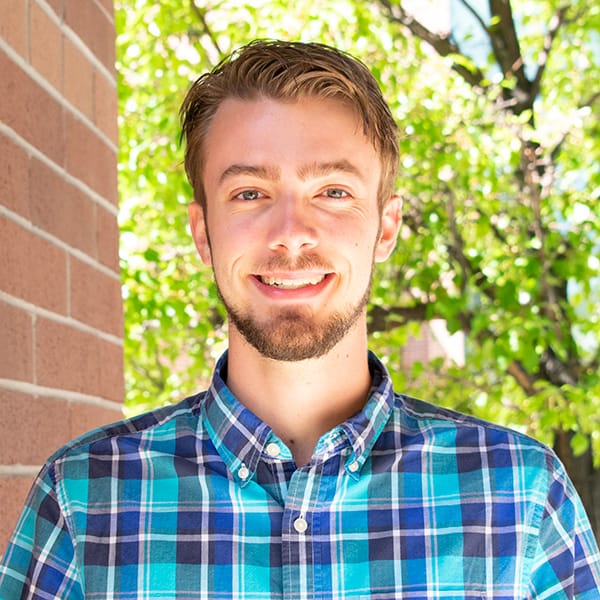 Benjamin Payne is from Rock Island, Illinois, and has also lived in Chicago. He obtained his undergraduate degree in multimedia journalism & mass communication from Augustana College in Rock Island. Before coming to the Reynolds School, Benjamin worked as the local Morning Edition host and a reporter for NPR member station WVIK, which is based in Rock Island and serves the Quad Cities community of western Illinois and eastern Iowa. Before that, he served a reporting internship for NPR member station WBEZ in Chicago. Benjamin hopes to use his graduate degree to build his in-depth reporting and long-form writing skills and also to improve his skills in photojournalism. Upon graduation, he intends to work as a print, digital or radio reporter in the Reno area. In his free time, Benjamin enjoys bicycling, tennis and taking his girlfriend's cat outside on a leash. He is a big fan of the Chicago Cubs (including before they won the World Series).
Brooke Ruhl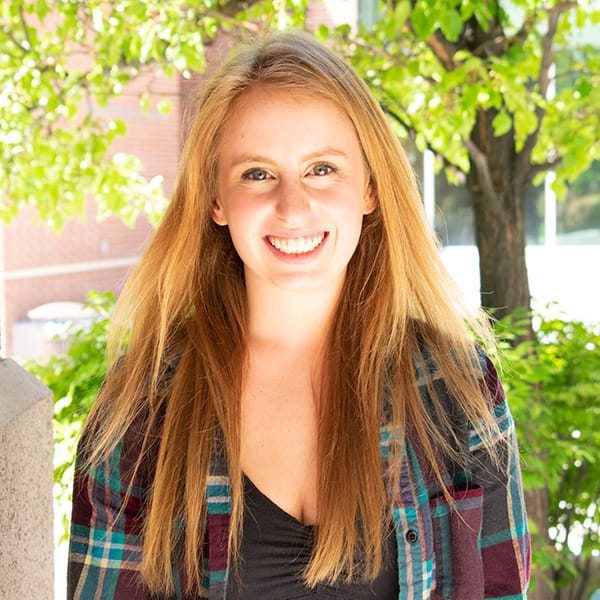 Brooke Ruhl is originally from Lake Tahoe and obtained her undergraduate degree in journalism from the Reynolds School of Journalism. She has worked at The Potlatch as a social media and marketing coordinator, and she also does freelance web and graphic design. Brooke hopes to use her graduate degree for campaign management; her dream job is to work on a campaign doing management or speech writing or possibly become a prosecutor. Brooke enjoys horseback riding, design, politics and law.
Scarlett Spangler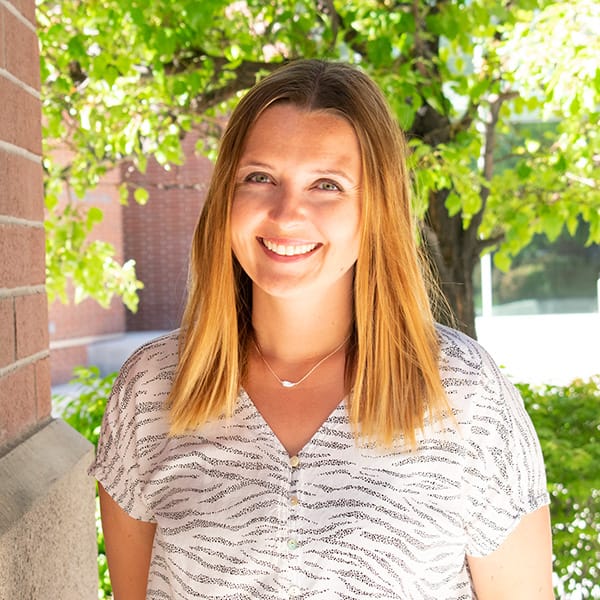 Scarlett Spangler is from Fremont, California, and lived in various places around the San Francisco Bay Area before moving to Reno in 2016. She obtained her undergraduate degree in media studies/journalism from the University of San Francisco (USF). After graduating from USF in 2011, Scarlett worked in the sports industry and spent time working for the Oakland Raiders, the Oakland A's and the Stanford University Athletic Department. After moving to Reno, she transitioned to working in the education field for the Washoe County School District and the Nevada Department of Education. She always knew she wanted to find a way back to journalism and is excited to further her education at the University of Nevada, Reno. She hopes to use her graduate degree to gain updated writing and content creation skills that she can bring into the workforce. As someone who is passionate about mental health, she hopes to find a way to bring that into her graduate work. Scarlett enjoys staying busy with her two 1-year-old black labs, spending time with her husband and family, enjoying the outdoors and learning about health, wellness and nutrition.
Kylene Yumul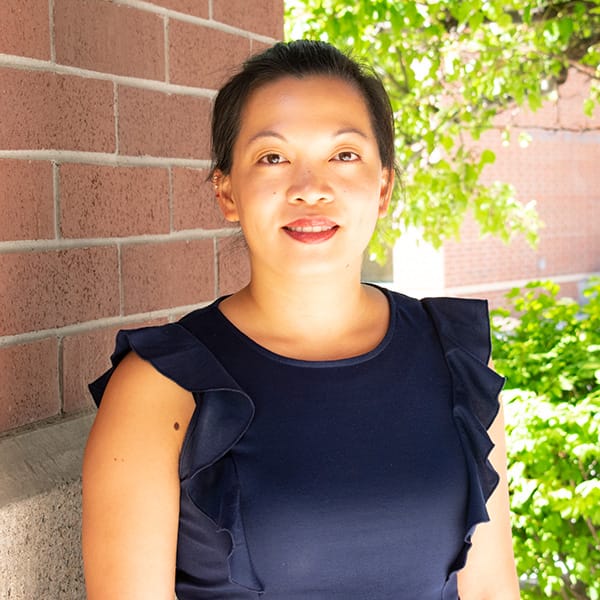 Kylene Yumul was born in San Diego, California, and grew up in the Philippines. She has also lived in the states of Washington and Oregon; deployed to Mosul, Iraq, while in the military; and resided in Cienfuegos, Cuba, and Okinawa, Japan, for school and special job assignments. She obtained her undergraduate degree in interdisciplinary arts and sciences with concentration in arts, media and culture and minors in global honors and Hispanic studies from the University of Washington, Tacoma. Kylene served in the U.S. Army in Fort Lewis, Washington, and most recently worked for the Department of Veterans Affairs in Portland, Oregon. While Kylene loves traveling and learning foreign languages and secretly wants to work for the Travel Channel, her passion for women who served--servicemembers and veterans alike--led her to the Reynolds School in hopes of identifying avenues where she could highlight stories like hers and cultivating the artistic streak that has always been within her. In her free time, Kylene enjoys yoga, Pilates and kickboxing, as well as spending time with family and indulging in Japanese anime and Korean pop culture.
2019 cohort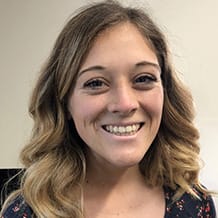 Jenna DeLaurentis
Though she was born and raised in Youngstown, Ohio, Jenna DeLaurentis has lived all over the world, including Brazil, Chile and Thailand. She graduated from Youngstown State University with a degree in political science, double minoring in telecommunications and Italian. She says that half of her undergrad was spent studying abroad. At YSU, she worked in the marketing and communications department as their videographer and photographer. She has also interned for USAC Study Abroad while in Thailand. Currently, she's a graduate assistant at the Reynolds School of Journalism as well as a video editor for USAC Study Abroad. Jenna is passionate about traveling and storytelling, especially through videography and photography. She hopes to combine her love for international relations and politics with her visual work. Jenna loves learning new languages and being outside as much as possible.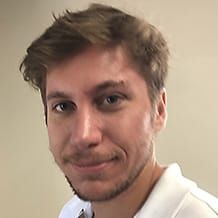 Aras Diler
Aras Diler is originally from Turkey, where he got his undergraduate degree in anthropology. He's worked at CNN Turk, Association of the Visually Handicapped, as well as local news agencies in Turkey. His dream job is a hybrid between being an investigative journalist and a social media expert. Ares spends his free time playing soccer and table tennis as well as traveling. He hopes to use his graduate degree to study new media and find new solutions.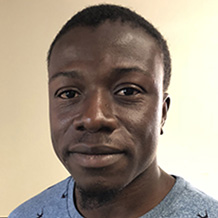 Temiloluwa Durojaiye
Originally from Lagos, Nigeria, Temiloluwa Durojaiye received his degree in petroleum & gas engineering from the University of Lagos. His work experience includes digital platforms such as PropertyPro.ng, a web-based platform for property rentals and sales, and Vertch Inc., a music sharing and distribution platform. He's also worked for National Glory Magazine and Markova Creative Ltd., a digital advertising agency. Temiloluwa wants to leverage his degree into a career covering the NBA and college basketball. He enjoys watching basketball, playing video games, and Twitter-surfing.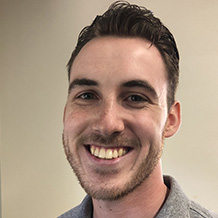 Hugh Tomasello
Hugh Tomasello grew up in San Jose, California, before moving to Reno. An undergrad graduate of the Reynolds School, Hugh hopes his graduate degree will aid him in the sports world, and the storytelling that comes with it. He's worked with the University of Nevada Athletics department for over three years, as well as interned with the Reno Aces. Hugh's dream job is to do creative marketing and social media work for a professional football team. His youth spent in the Bay Area gave him a deep appreciation for the sports teams in the area. He also played the drums for eight years and tries to incorporate music in every part of his life.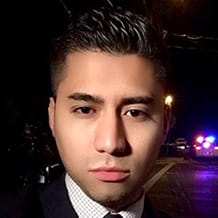 Issmar Ventura
Issmar Ventura was born in El Salvador but was raised in Washington D.C. He received his degree at George Mason University where she majored in communication and minored in criminology. He's held internships at BBC News, Telemundo, Voice of America and Univision. Currently, he's working as a digital journalist at KRNV News 4. Issmar hopes his graduate degree will not only help him rebrand himself in the professional world but also set up his own scholarship for first-generation minority journalism students. A lover of the outdoors, Issmar enjoys spending time with his family and friends and exploring new cities around the world.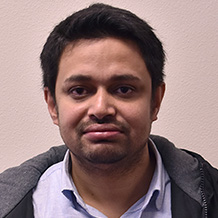 Mushfique Wadud
Mushfique Wadud is from Dhaka, Bangladesh, and got his undergraduate degree in English from Stamford University Bangladesh. A reporter for nearly ten years, Mushfique has worked for several publications, including The Guardian, Thomson Reuters Foundation, Dhaka Tribune and Prothom Alo, Bangladesh's largest circulated daily newspaper. He's also worked as a communications officer for both the International NGO Solidarity Center AFL CIO and International NGO Winrock. A passionate reporter who strives to give voice to the voiceless, Mushfique hopes his time at the Reynolds School will educate him in multimedia storytelling techniques as well as new business models of newspaper ownership and alternative funding. He enjoys reading, writing, browsing Facebook and surfing in his spare time.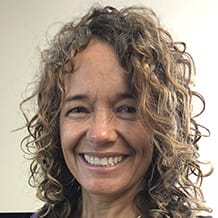 Leah Wigren
Leah Wigren was born in Minneapolis. She lived in New York City and Albuquerque before moving to Reno in 1998. No stranger to higher education, she holds a bachelor's degree in psychology from the University of St. Thomas, a master's degree in social work from Hunter College and a law degree from New York Law School. She's currently a self-employed attorney, though she's worked at the Covenant House and the Legal Aid Society in New York as well as the Nevada Supreme Court. Leah hopes her graduate degree from the Reynolds School will help her become an investigative journalist, either as a freelancer or employee. She enjoys being outside as much as possible and studying the legal and journalistic issues of the First Amendment.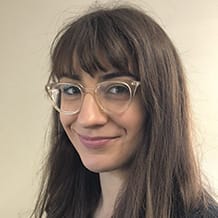 Bree Zender
Currently Reno's Morning Edition host, Bree Zender is from Deming, Washington, and has also lived in Montana and California. She holds a double major in journalism and theater from the University of Montana. She's worked at multiple public radio stations, including Montana Public Radio and KCBX before starting at KUNR Public Radio in December 2017. Bree wants to use her experience her at the Reynolds School to find better, innovative ways to tell intimate stories. and hopes to host her own NPR show someday. When not working, she's usually hiking, camping or hanging out with her cat, Pete and her boyfriend.
2018 cohort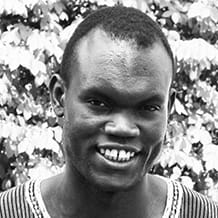 Robert "Nesta" Apiyo
Robert is from Kisumu, Kenya. He worked as a radio host in Nairobi under the nickname Prince Nesta, drawing inspiration from Bob Marley's music. Recently, he has spent some time in Maryland, and found his connection to Reno through his uncle, who lives nearby and who also studied at UNR. Nesta previously studied at the United States International University in Nairobi, where he received his Bachelor of Arts in Broadcast Journalism with a minor in International Relations. During his time as a DJ, he worked for Easy FM, Q FM, USIU Radio, Nation FM and for BBC Radio as a Kenya's Cultural Correspondent, doing a healthy mix of on-air broadcasting and content production. Nesta is passionate about finding adventure, and outside of work and school he loves listening to Reggae music and watching Arsenal soccer, as well as club and recreational sports. One day, he hopes to own his own digital media company. He plans to use his graduate degree to build his skill in leadership and innovation, perhaps someday leading to a place at the table formulating policy when he returns to Kenya.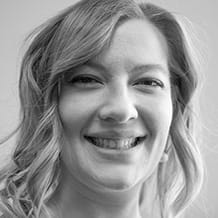 Sarah Baker
Sarah is a Reno native with an eclectic travel history; she's also lived in Columbus, Ohio, and Budapest, Hungary. She earned her undergraduate degree from UNR with a major in French and a minor in Journalism, after which she continued on to Ohio State University for her MFA in Creative Writing. Sarah has worked as a teaching assistant at Ohio State, and will be teaching at UNR during her graduate studies as well. She's most passionate about foreign languages, books and writing, especially long form nonfiction. Her dream job is to do research-based nonfiction writing, using a global historical focus to help folks contextualize the present. She would love to do an in-depth study on modern Russian politics. Sarah hopes to use her graduate degree to get a job as a writer in the field, and will use her time at the Reynolds school to narrow this focus. In her free time, she likes to read, hike, kayak and knit.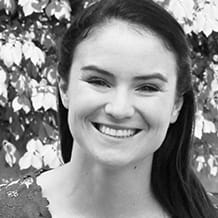 Cassidy Bowman
Cassidy is originally from Pahrump, Nevada and has also lived in Las Vegas, Nevada and Salt Lake City, Utah. She earned her undergraduate degree from the University of Nevada, Las Vegas in Psychology and Journalism. Cassidy is passionate about journalism, politics, and communication, and has actively pursued these passions through her varied work at Wendoh Media, the City of Carson, and Clark County School District. Her dream job is to be a press secretary, and she hopes to use her graduate degree to help her get into a doctoral program for International Affairs. Outside of school and work, Cassidy loves to snowboard, hike and kayak, and works as a personal trainer.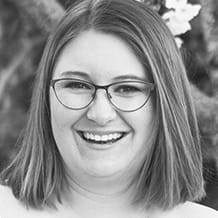 Laura Gattis
Laura was born in Monterey, California, and has spent time here in Reno, as well as in Wyoming at Grand Teton National Park. She earned her Bachelor of Arts at UNR, with a major in Journalism and a minor in Speech Communications, and during her time worked for the Associated Students of the University of Nevada. Laura has also worked for Grand Teton National Park in marketing, as well as at Northstar Ski Resort by Lake Tahoe. She's especially passionate about hospitality marketing, community engagement, local politics, and how those intersect with environmental concerns and hopes one day to work as a marketing and sales director for a resort. When thinking about her time here at the Reynolds School, Laura hopes her studies will lead her towards a Ph.D. in Public Communications. In her free time, she enjoys skiing, backpacking, running, and music.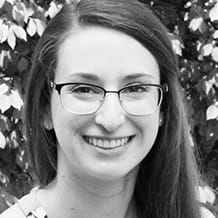 Sarah Krutz
Sarah is originally from Reno and has also lived in Salt Lake City, Utah, and Las Vegas, Nevada. She earned her undergraduate degree with a dual major in Film and English Literature from the University of Nevada, Las Vegas. During her time in Southern Nevada, she worked for UNLV's service program, planning volunteer events and alternative break trips for undergraduate students. She's passionate about community engagement and compassionate issue education, as well as film and the relationship folks have with the media they consume. Sarah hopes to use her graduate studies to refine these interests and to make an impact in her community. Her dream job is in media criticism, and she hopes one day to work for NPR. Sarah spends her free time hanging out with her dog, backpacking, watching television, reading, and writing.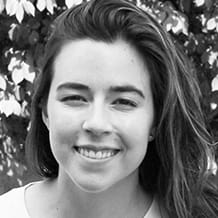 Julia Moreno
Julia is a native Nevadan, who was born in Carson City and grew up in Reno. She moved to Illinois, where she lived for ten years, and attended Illinois State University. It was while working at the student newspaper, the Vidette, that she discovered her love of journalism. Missing the West, Julia relocated to the state of Washington for the final two years of her undergraduate career. There, she received her bachelor's degree in Digital Journalism with honors from Central Washington University. Julia worked for a daily newspaper, The Daily Record, in Ellensburg, Washington while finishing up her last year of schooling. She also wrote for the student magazine, Pulse, and worked at an on-campus public relations office, The Publicity Center. Currently, she is a teaching assistant at the University of Nevada, Reno. Julia hopes the Reynold's School of Journalism will help her refine her writing skills and eventually she would like to write about social justice issues. In her free time, Julia likes to read comic books, cook and spend time with her friends and family.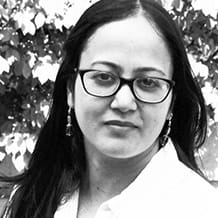 Sudhiti Naskar
Sudhiti was born in Calcutta, India, and has worked from different parts of her country over the last few years. She received her undergraduate degree in English Literature from Jadavpur University in Calcutta. After graduation, Sudhiti worked as a research fellow for the Global India Foundation, a think tank where she explored subjects like digital divide and how unrest in northeast India has affected education. Beginning in 2011, she worked as a writer for a variety of publications, including Caravan Magazine, the BBC and The National. Most recently, Sudhiti worked as project director for the Indian Council of Social Science Research, where she reported on sexual violence. She is passionate about social justice issues, and hopes to use her reporting to show the realities of these issues as best she can. Her dream job is to be a reporter and to make a difference in people's lives. Sudhiti plans to use her time at the Reynolds School to acquire skills relevant to the modern media landscape and wants to apply these new skills to an in-depth study. In her free time, she enjoys music, reading, travel, swimming and running.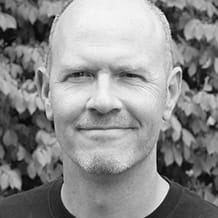 Jim Scripps
Jim is originally from the San Francisco Bay area and has also spent time in Oregon and here in Nevada. He completed his Bachelor of Arts degree as a dual major in Journalism and History at the University of Oregon. For the last 8 years, Jim worked in marketing and communications, and also as an instructor at Sierra Nevada College. Before that he worked for several newspapers as a reporter and editor. Outside of work and school, he's passionate about his two kids, reading and writing, surfing, mountain biking and skateboarding. He also plays music. Jim's dream job would be to teach and to write nonfiction. He hopes to use his graduate degree to find a deeper understanding of modern media and technology.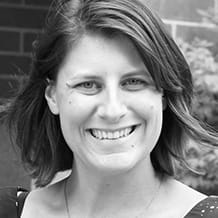 Melody Stone
Melody was born in Las Vegas, where she lived for only three months before her family relocated to the Central Coast of California. Her parents are missionaries, and so growing up she also lived on the Navajo Reservation in Arizona, in the Pacific Northwest, Mongolia, Barbados, Northern California, and in Malta. She then returned to California, where she earned her Bachelor of Arts in Journalism from Humboldt State University. Since then, Melody has worked for Capital Public Radio in Sacramento, as well as for a variety of daily newspapers, web and software companies, and coffee shops. These days, Melody is living her dream, working for the Reynolds School in marketing and communication. She hopes her time in this program will help her in her current role, and she is also considering teaching. In her free time, Melody enjoys a good cup of coffee, biking around town, and roller derby.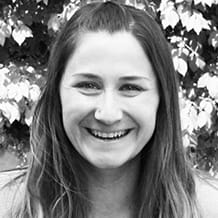 Shevawn Von Tobel
Shevawn was born in Las Vegas and has lived in Reno for the last 13 years. She moved here for her undergraduate studies and graduated from the University of Nevada, Reno with a dual major in Creative Writing and Anthropology. Shevawn spent the last several years working with Friends of Nevada Wilderness, a conservation nonprofit organization based in Reno and Las Vegas, as their Communication Manager. Currently, Shevawn is employed as a Graduate Assistant in the Programming and Marketing Department of the Joe Crowley Student Union on campus and serves on the board of the Nevada chapter of Backcountry Hunters and Anglers, assisting with communications and marketing needs. She's passionate about public land issues and conservation; in her spare time, she enjoys backpacking, music, reading, and spending time with her husband and their dogs. Her dream job is to continue in the communications field, as a director for a larger conservation company and freelance writing in her spare time. Her goal is to grow awareness about public lands issues among the stakeholders – be they reporters, local government, or the public. Shevawn hopes to use her graduate degree to build her skills in storytelling and reporting, and to gain focus that will help her shape her career.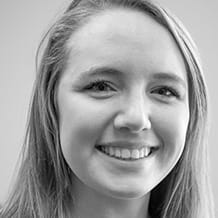 Wednesday Walton
Wednesday is a native of Coeur D'Alene, Idaho, and attended the University of Idaho in Moscow for her undergraduate degree in Broadcast Journalism. She's passionate about sports; while in Idaho, she ran for the track team, and focused her studies on sports reporting. This interest eventually led to an internship with ESPN 1400, and work as a sports reporter for Idaho Public Radio with a show called "Wednesday on Wednesday." In addition to this, Wednesday has a passion for animals and living a healthy lifestyle. She has two dogs and likes to spend her free time reading, working out, and cooking. Wednesday plans to use her graduate degree to deepen her knowledge of the field and to set herself ahead of the crowd. Her dream job is to continue in media relations for an athletic department at a university, or perhaps in sports reporting – she hopes to pursue a career path that will make women more respected in the world of sports.