Academic success
Residential Life, Housing and Food Service strives to provide an on-campus atmosphere that promotes academic success. On average, students who live in our residence halls earn higher GPAs than students that live off campus. In addition, students who live in our residence halls are more likely to enroll in coursework the following academic year than students who live off campus. The average cumulative GPA of on-campus residents for the 2018-2019 academic year was 3.09. The Spring 2019 average GPA of living learning community students was 3.23.
Academic mentors
Most residence halls feature at least one academic mentor, a student staff member that focuses on promoting academic success in the residence halls through academic programming and weekly study hours. All residence halls have academic programming and weekly study hours. During Spring 2019, the academic mentor staff provided over 1,244 study hours serving 1,279 unique residents (43.4% of the on-campus population).
Academic mentors also provide large-scale academic programs to provide residents with the opportunity to get to know professors outside the classroom, including: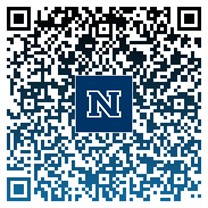 The Last Lecture Series, an ongoing series of lectures where faculty are asked to give a hypothetical "last lecture" on a topic they are passionate about to students who attend
Are You Smarter than a Professor, a trivia-style game that involves a team of professors competing against teams of residents to answer questions on academic topics, as well as pop-culture and Nevada trivia
View the academic mentor study hour calendar
Academic intervention
If a student achieves a GPA below 2.0, they are required to participate in an academic intervention program through the Residential Life department in addition to any other probation programs facilitated through the University of Nevada, Reno. Academic intervention is a program that includes meeting individually with a Residential Life professional staff member at the beginning of the following semester to develop an individualized academic success plan, completing progress reports and having follow-up meetings throughout the semester. Additional academic intervention requirements may include tutoring, meeting with professors, attending academic success workshops and referral to outside resources.
Academic intervention results for Spring 2019
184 students with GPA between 1.001 and 1.999 completed regular academic intervention

66.8% GPA improved

14.7% achieved a 3.0 or better
54.3% achieved a 2.0 or better

91 students with GPA of 1.000 or below completed intensive academic intervention

81.3% GPA improved

8.8% achieved a 3.0 or better
40.7% achieved a 2.0 or better