Mobile engineering education lab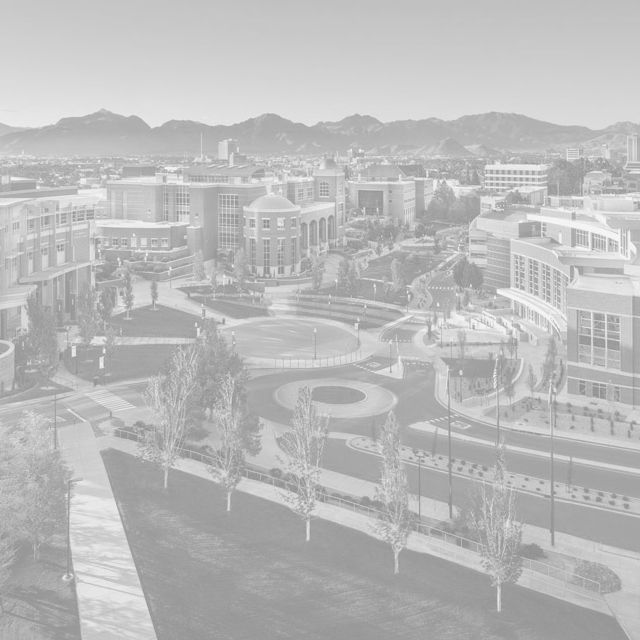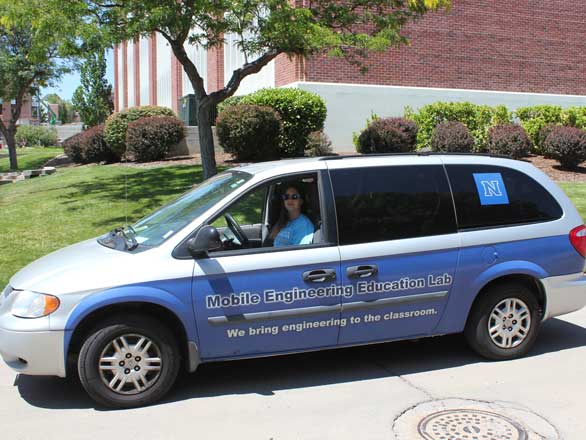 The ME2L program trains University engineering students to provide engaging activities to foster your student's curiosity about engineering topics. Our engineering students visit classrooms and facilitate 1-hour grade-appropriate, interactive lessons for K-5th grade.
What ME2L Offers
Introduction to Engineering Presentation: University engineering students talk about what it's like to be an engineering student and discuss the different types of engineering disciplines.
High-Quality Instruction: Content is developed by University of Nevada, Reno engineering students.
Hands-on Activity: Participants get the opportunity to be engineers and conduct an engineering experiment.
During the 2020-2021 school year, we provided lessons virtually through Zoom. For the 2021-2022 school year, we are going to continue this opportunity for our partnered schools who are in the rural areas of Nevada.
Lessons will be available February 7-May 3. Please contact Sam Bickert at sbickert@unr.edu to be added to the contact list.
Lesson reservations will be available Monday, February 7.
In addition to our existing lessons, we are proud to be part of a National Science Foundation (NSF) grant that allows us to expand our solar-water lessons. We are excited to provide this opportunity and bring the College of Engineering into your classrooms!
We want to thank all of our teachers and students for participating in our Mobile Engineering Education Lab during Fall 2021! We hope you had as much fun as we did. We are looking forward to another great Spring semester.
ME2L sign-ups
Due to limited availability of time slots, schools will be allowed four time slots per semester. Classes are allowed to combine with other classes. For example, a 3rd grade class with another 3rd grade class.
Current Lessons
Aliens Steal the Sun! K-2nd (Environmental)
What would happen if, hypothetically speaking, aliens stole the sun from our galaxy? Our energy source is the sun. Students learn all the ways that the sun provides for life on earth. The sun provides light and radiation. Plants need light to grow and we eat the plants as food, which gives us energy. We also need radiation to stay warm. The sun's energy also gets stored as coal, petroleum, and natural gas. All these forms of energy are traced back to the sun. The students must brainstorm ideas for harnessing the energy from geothermal vents in order to replace the energy from the sun, and discuss their ideas in groups.
Lights, Camera, Engineer! K-2nd (Mechanical & Electrical)
Students put on their engineering-thinking-caps and discover how material science engineers must understand the way light interacts with media. Then the engineers will put their knowledge to use and use mechanical and electrical engineering principles to create their own light powered vehicles!
Oil's Well That Ends Well. 3rd-5th (Environmental)
Students will learn how to mitigate the effects of oil spills. By the end of this lesson, students will be able to use the engineering design process to successfully construct booms that will prevent the further spread of oil following an oil spill. This lesson adheres to the Next Generation Science Standards that ask students to define simple problems, design solutions that help to solve those simple problems as well as conduct fair tests that help improve said design solutions.
Solar S'Mores. 3rd-5th (Mechanical)
Students make a solar oven and use solar energy to cook a marshmallow and make a s'more. The students will think about the position of the sun during the day and the temperature. Is it constant or does it change? The angle of the sun relates to how much direct sunlight we receive, and, therefore, how much energy we receive. Students will learn how to create their own oven and test it cooking a s'more!
All of our K-12 outreach programs are made possible through the generous support of The Mallory Foundation and Nevada Gold Mines. We appreciate their continued support.