Profiles in Excellence: College of Engineering alumnus Bill Rose '62 (civil engineering), '65 M.S. (mechanical engineering)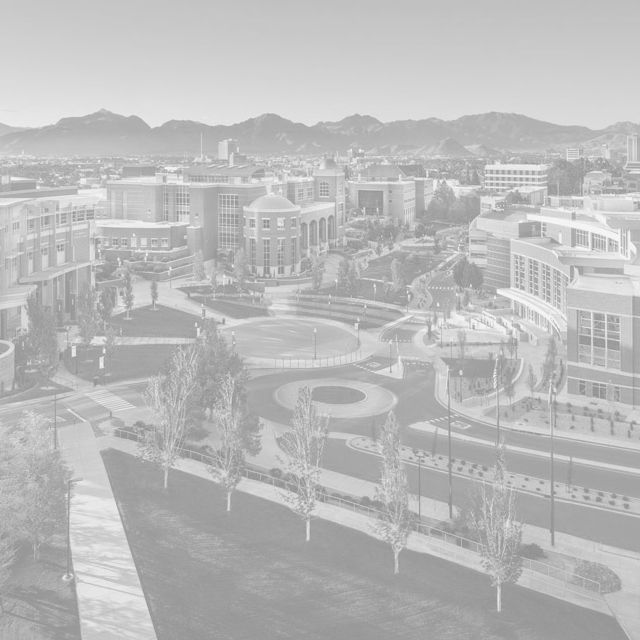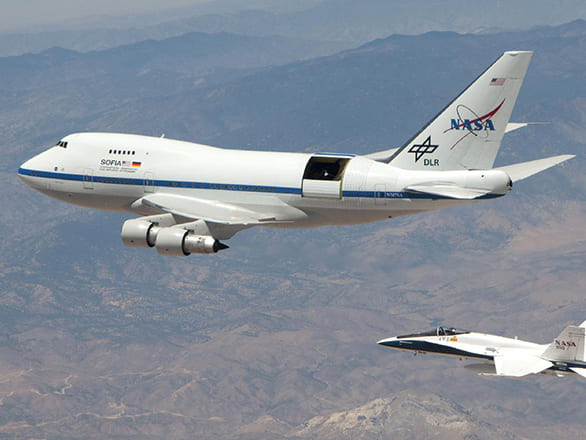 The Stratospheric Observatory for Infrared Astronomy (SOFIA) enables researchers to study celestial phenomena above the interference of most of Earth's atmosphere. To facilitate that research, a 4.3-meter wide door opens in the fuselage to reveal an infrared telescope. Bill Rose '62, '65 M.S. designed a solution to the problems of noise, vibration, and resulting metal fatigue associated with opening the door. (NASA photo courtesy of Bill Rose)
From NASA to SOFIA to wifi, Bill Rose's aerospace engineering career has made a mark far and wide.
Reno native Bill Rose '62 (civil engineering), '65 M.S. (mechanical engineering) has spent the last five decades working on projects that have shaped modern aviation. But his illustrious engineering career almost never happened.
The path almost not taken
When Rose was in high school and trying to decide which career to choose, his father and his uncle each presented possible paths forward. While his father was a civil engineer and the last registered highway engineer in Nevada, his uncle was a surgeon and encouraged him to pursue a medical degree. Rose even took an internship with an oral surgeon, but when he saw an extraction, he decided it wasn't for him and began his collegiate career in civil engineering.
"At the time, the civil engineering department offered a pretty classical education," Rose said. "While I was there, I became interested in compressible fluid dynamics and supersonic flow, and the mechanical engineering department was hiring young, vibrant professors."
After receiving his bachelor's in civil engineering, in order to make the leap to mechanical, Rose had to take many of the upper-division undergraduate courses in mechanical engineering to prepare for graduate school. With those behind him and flourishing in his M.S. program, he soon found himself in another internship, this one at the NASA Ames Research Center in Mountain View, Calif.
"After I finished up my M.S., I called one of the NASA guys," Rose said. "The branch chief said, 'Come on down,' so I did, and I was offered a job on the spot."
NASA to SOFIA
After a dozen years at the NASA Ames Research Center, where he worked on both the experimental and analytical side of large booster rockets, supersonic, and hypersonic aircraft, Rose began Rose Engineering and Research, Inc.
"It was real bootstrapping," Rose said of the early years of his business. "It was rough going to start with, but the transition allowed me to migrate into various types of programs."
Since founding the company in 1978, among his many projects, he served as lead engineer performing wind tunnel tests for a research aircraft called the Stratospheric Observatory for Infrared Astronomy (SOFIA). SOFIA has a telescope in its fuselage, and in order to use it properly, the vessel needs to have a 4.3-meter-wide door open in flight. While opening a door on an airplane is a noisy proposition in the best of circumstances, the noise wasn't the biggest problem Rose had to overcome.
"Yes, you had to eliminate the noise completely," Rose said. "More than that, you had to eliminate the pressure fluctuations that cause fatigue failures in the metal."
Flying at 45,000 feet—above 99 percent of Earth's atmosphere—SOFIA enables scientists to study the births and deaths of stars, the formation of solar systems, and black holes, along with a number of other cosmic phenomena like asteroids and celestial magnetic fields. With its unobstructed telescopic view, SOFIA has produced stunning imagery, for example, of Orion's Horsehead Nebula.
Wifi to row 33
If you have taken a commercial air flight in the past ten years or so, you have undoubtedly been offered on-board wifi. But have you ever wondered how the reliable connection to the world wide web at 30,000 feet and 500 miles per hour is possible? Part of the answer is the elaborate tracking antenna and the aerodynamic radome, the bubble-like structure that protects wifi-gathering antennas from the elements. Rose has designed several of these radomes currently flying on commercial transport airplanes.
"Around 2000, there was growing interest in sat-comm antennas on commercial aircraft, and that evolved into on-board, continuous internet connection for 200 people at a time," Rose said. But rather than building new airplanes with built-in wifi capabilities, the industry turned to Rose to help retrofit existing planes because, as he explained, "Aircraft modification is an inexpensive way to get what you want on an airplane."
Rose's firm designed, tested and received FAA approval for the needed radomes that could withstand the forces, buffeting and birdstrikes associated with air travel. As Rose explained, "The radome allows for interfacing between the atmosphere and the people in row 33."
Continuing a tradition of excellence through new aerospace program
To build on the tradition of excellence in aerospace engineering that pioneering alumni like Bill Rose have established, the Department of Mechanical Engineering is launching an aerospace engineering program that will offer a minor as well as undergraduate and graduate degrees.
For those looking to follow in Rose's footsteps, he said, "An engineering degree teaches you how to be analytical and approach problems in new ways. If you are in it and have the guts to hang on, you'll never regret it."
Are you ready to make a world of difference?
Join the College of Engineering students, faculty and alumni who are developing the ideas, techniques and technologies that change the world.