Workers' compensation
Workplace injury support, guidance and prevention.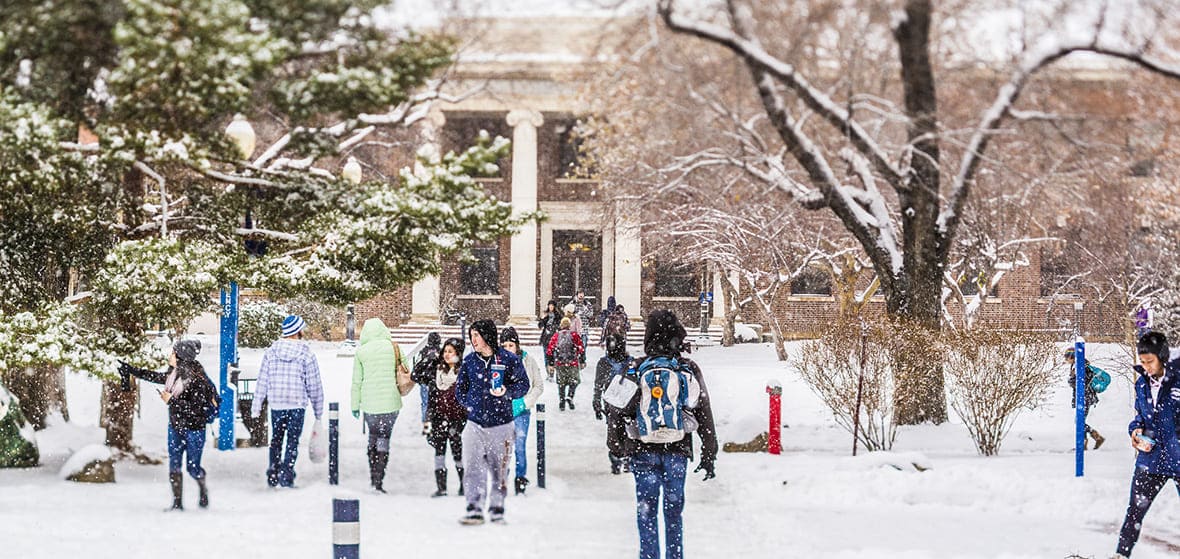 Slips and falls occur most frequently during winter months. Although your campus preventatively de-ices and is quick to shovel and plow walkways and parking lots, it is imperative to be aware of your surroundings. Here are some tips to keep you safe this winter:
Use walkways that have been shoveled and sanded or salted, if possible.
Walk around snow piles.
Keep both hands free for balance.
Use handrails where available.
Ensure you can see over any loads you are carrying.
Look ahead when you walk.
Use special care when entering and exiting vehicles; use the vehicle for support as needed.