Study of U.S. Institutes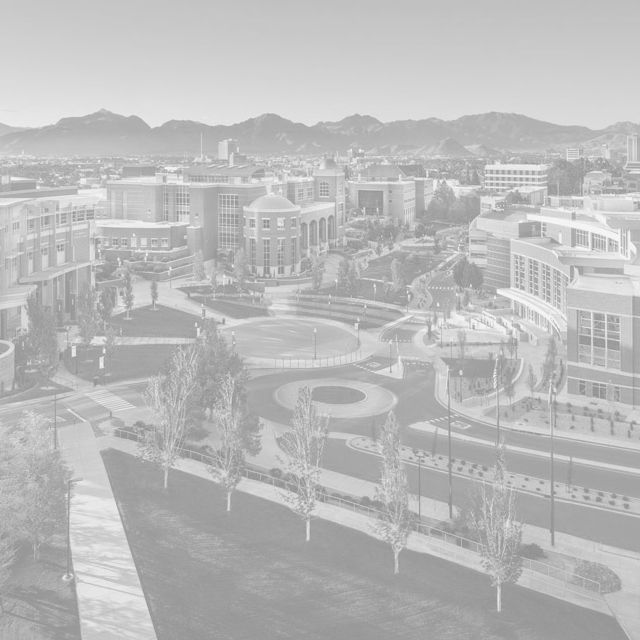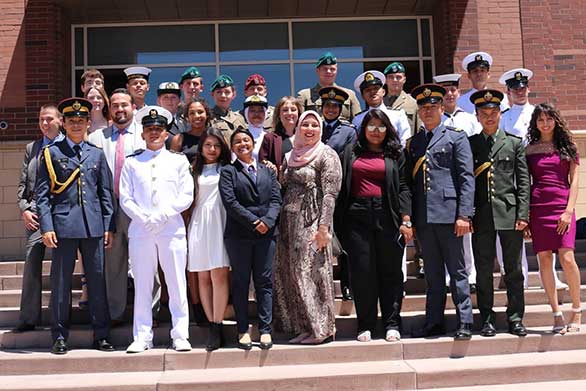 Welcome to the Study of the U.S. Institutes For Student Leaders 2021 on the Rule of Law and Public Service in Honor of Late Senator John McCain
Under the Study of the U.S. Institutes on the Rule of Law and Public Service in 2019, NNIC hosted 20 undergraduate military student leaders from Poland, Colombia, Bangladesh, and Malaysia.
In 2021, we will virtually host 20 undergraduate students from Bangladesh, Bulgaria, Kuwait, Malaysia, and Colombia.
The program is an intensive five-week academic program that provides participants with a transformative learning experience of leadership, U.S. Federalism, including the judicial, legislative and executive branches, as well as individual project planning. Throughout the program, students participate in volunteer and community service activities, leadership workshops, homestays and cultural excursions. Students also have the opportunity to meet with community leaders and representatives of non-profit organizations.
During the program, students engage in a variety of other activities such as leadership seminars and action planning sessions and will gain valuable skills to create, prepare and lead projects that benefit their home countries.
The program starts with an opening conference in Washington, D.C., and during that time, students participate in global leadership seminars and networking events. The program ends with a study tour to Maryland as a field trip that complements the theme of the program.
In 2021 the program will run virtually. The program is scheduled to last six weeks, during which students will attend a series of synchronous and asynchronous academic sessions and professional meetings with community leaders. Students will participate in virtual cultural events and virtual home hospitality.
Program theme
The Rule of Law and Public Service for undergraduate students. The program aims to provide a better understanding of the people, culture, democracy, the judicial system, and institutions of the United States.
At the end of the academic program, students will be able to;
Define the "rule of law"
Describe the basic organizations of the U.S. justice/court system
Explain the difference between state and federal courts
Discuss leadership models at the executive branch level, from city, county, state, and national levels
Have a better understanding of the U.S. Military structure
Explain influential leadership
Discuss the role the non-profit sector plays in US society
Outline the importance of transparency in justice, and the role of media
In addition, participants will gain relevant experience about Americans and their relationship to governance, public service and the rule of law.
Program dates: June-July 2021
Virtual homestay experience: July 2021
For more information contact SUSI Program Manager Nilufer Leuthold at nleuthold@nnic.org.
Get involved
University of Nevada, Reno students can get involved in the SUSI program by applying to be a SUSI Ambassador. Ambassadors are a critical piece of the program and act as peer mentors, cultural liaisons, friends and student leaders. SUSI Ambassadors learn new skills, build their resume, make international friends and have fun!
If you have questions about the Ambassador program, please contact Program Coordinator Nilufer Leuthold; nleuthold@nnic.org.
Learn more about becoming a SUSI ambassador
About the Study of U.S. Institutes (SUSI)
The Study of U.S. Institutes (SUSI) for Student Leaders is a program designed and sponsored by the U.S. Department of State's Bureau of Educational and Cultural Affairs (ECA), with funding provided by the U.S. Government, managed by Meridian International Center, and administered by Northern Nevada International Center, at the University of Nevada, Reno.
It is designed for small groups of foreign undergraduate students, scholars, and teachers. SUSIs aim to promote a better understanding of American people and institutions; explore the diversity and culture of the United States, and develop or expand curricula on the U.S. The program helps participants to develop their leadership skills through leadership training, mentoring, networking, professional opportunities, and local community engagement.