In-design campus construction projects
New College of Business building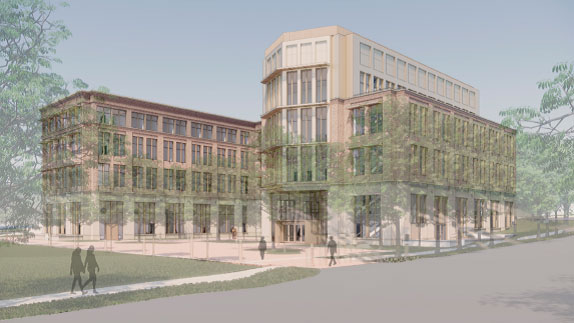 The design for a new multi-story College of Business building located in the University Gateway is underway. The building will house the Ozmen Center for Entrepreneurship, the Nevada Small Business Development Center, the Dean's office, and a Student Success Center, as well as, auditoriums classrooms, offices, specialty lab spaces, retail, and supporting functions.
The University Gateway, part of the University's Master Plan, will be a vibrant retail- and academic-oriented neighborhood center developed primarily by the University. It will extend campus life south of the current campus, in the area between Ninth Street and I-80.
"As the University's physical campus extends out into the community, it's a natural fit for the College of Business to occupy a building that will better allow University students and resources to connect with and welcome northern Nevada businesses," Greg Mosier, dean of the University's College of Business said. "The new building will further symbolize the regional commitment to bringing a diverse range of industries to northern Nevada and it also highlights the University's commitment to providing highly educated students who can fill positions within these industries."
The University is using a Construction Manager at Risk (CMAR) construction delivery method for this project.
Project overview
Architects: Collaborative Design Studio and Robert A.M. Stern Architects (RAMSA)
Contractor: Gilbane
Estimated total cost: $117.7 Million
Estimated square footage: 122,480
Projected construction start date: TBD
Projected construction completion date: TBD
---
Life Sciences building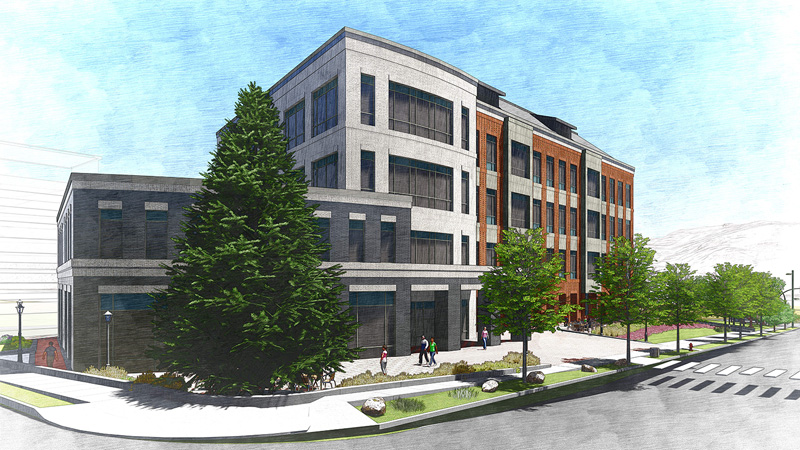 The predesign for a new multi-story Life Sciences building is nearing completion. The building will provide needed research and teaching facilities for both the College of Science and the College of Agriculture, Biotechnology & Natural Resources.
Located in the Gateway, the 80,000 square foot facility is envisioned to include eighteen (18) research labs with associated support space and offices, four (4) undergraduate teaching labs, twelve (12) conference/collaboration spaces, and a three hundred (300)-seat auditorium for use by the entire university.
The Life Sciences building will be oriented to provide major pedestrian entrances from the campus side of the building and from Center Street. The site development will allow for accessible pedestrian circulation around the building and to the future Gateway Parking Complex. An accessible route to the main campus from the parking complex will be provided by a bridge across Ninth Street.
The exterior materials are predominately brick with traditional detailing to reflect the architecture of the main campus. Areas of metal wall panels and large aluminum framed windows are incorporated into the design similar to recent campus construction.
Architects: H+K Architects
Estimated total cost: $94.1 Million
Estimated square footage: 81,000
Projected construction start date: TBD
Projected construction completion date: TBD
---