In-design campus construction projects
Life Sciences building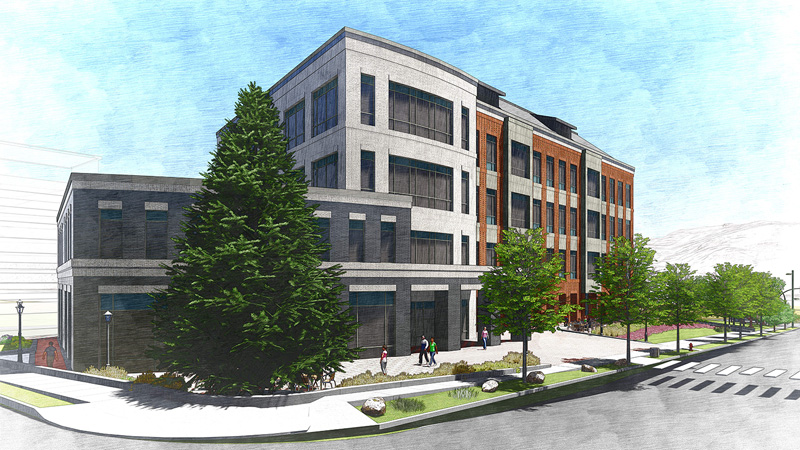 The predesign for a new multi-story Life Sciences building is nearing completion. The building will provide needed research and teaching facilities for both the College of Science and the College of Agriculture, Biotechnology & Natural Resources.
Located in the Gateway, the 80,000 square foot facility is envisioned to include eighteen (18) research labs with associated support space and offices, four (4) undergraduate teaching labs, twelve (12) conference/collaboration spaces, and a three hundred (300)-seat auditorium for use by the entire university.
The Life Sciences building will be oriented to provide major pedestrian entrances from the campus side of the building and from Center Street. The site development will allow for accessible pedestrian circulation around the building and to the future Gateway Parking Complex. An accessible route to the main campus from the parking complex will be provided by a bridge across Ninth Street.
The exterior materials are predominately brick with traditional detailing to reflect the architecture of the main campus. Areas of metal wall panels and large aluminum framed windows are incorporated into the design similar to recent campus construction.
Architects: H+K Architects
Estimated total cost: $94.1 Million
Estimated square footage: 81,000
Projected construction start date: TBD
Projected construction completion date: TBD
---