Congratulations to Deborah Alexander, Employee of the Quarter!
3rd Quarter 2022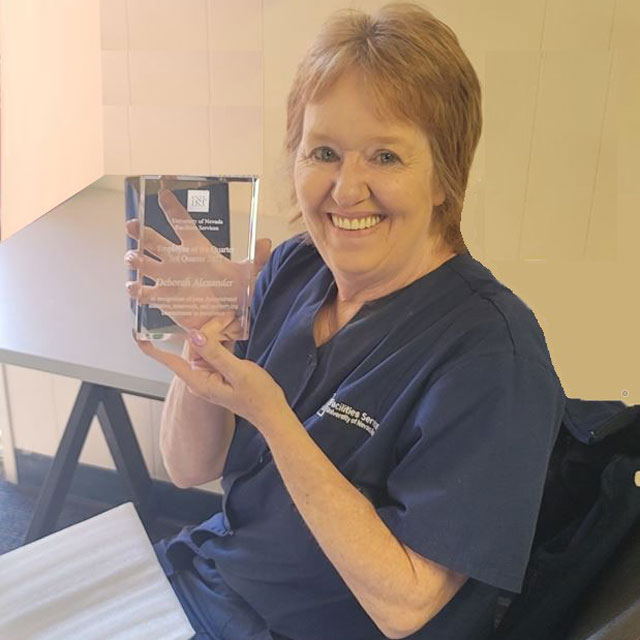 Deborah Alexander, Custodial Worker 1, was nominated by Teresa Renteria for the Facilities Services Employee of the 3rd Quarter. Deborah has worked in Custodial Services for over 18 years. She always keeps an open mind and a willingness to serve university staff, faculty and students. She is always willing to share her knowledge, has served on committees, and volunteers to cover for colleagues at special events. During the first football game of the season, Deborah noticed a woman in the restroom in distress. Due to the high temperatures, university guests have experienced heat stroke and discomfort. Deborah found a shaded area for her and got her some water. After a few minutes, the lady began to feel better and thanked Deborah for taking time away from her work to ensure her well-being. Deborah's commitment and hard work did not go unnoticed, and her representation of the university makes her a valuable asset. Congratulations, Deborah!
Staff Employees' Council (SEC) Employees of the Month
Kyle Dazey
November 2022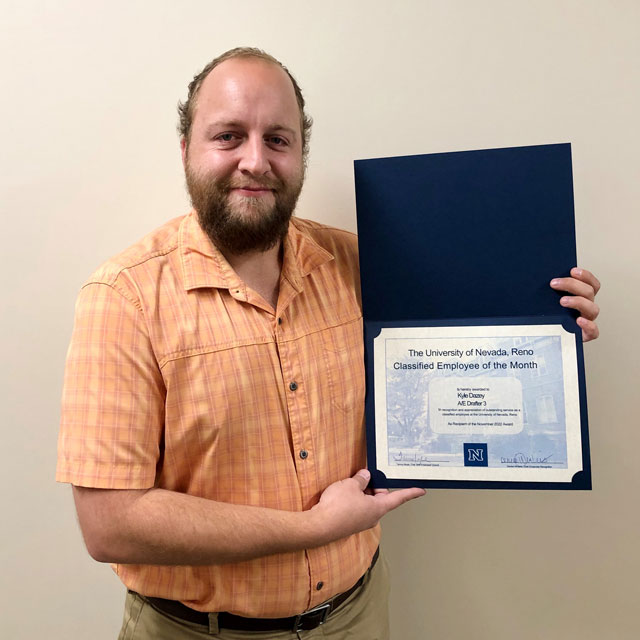 Kyle Dazey, Construction Project Coordinator 2, has made far-reaching impacts on the department and university. He revamped the mapping program to overhaul campus sign standards to elevate the quality of university construction drawings. Kyle provided graphic support to the Design Services Team by creating a beautiful elevation drawing and realistic model for review by the University administration of the new 9th and Virginia monument for program manager John Walsh. Kyle also works closely with Facilities Maintenance Services trades, project managers, and Parking Services and serves on multiple committees and taskforce projects. Kyle effortlessly balances extra projects with his myriad mapping, drafting, building auditing, and construction management responsibilities. Kyle is a highly valued member of our team, which is reflected in his great attitude, friendly demeanor, eye for detail, responsiveness, and incomparable problem-solving abilities. Congratulations, Kyle!
Ron Novakovich
September 2022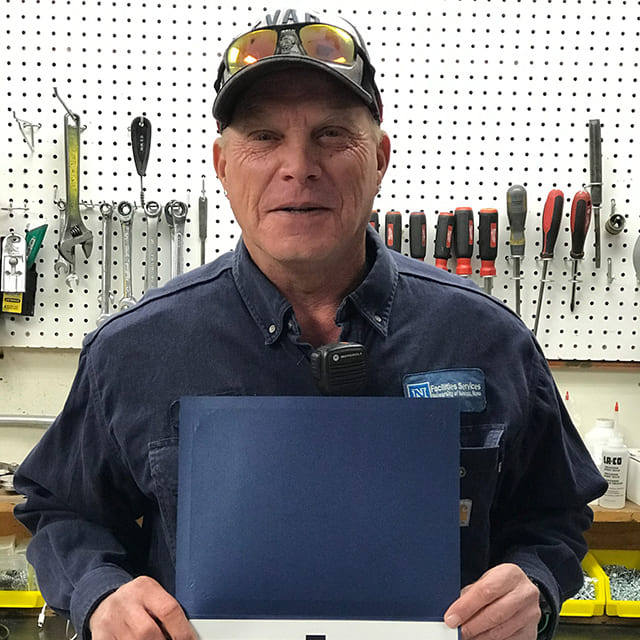 Ron Novakovich, HVACR Specialist 1, joined Facilities Maintenance Services in April 2019. He has decades of HVACR and facilities maintenance experience in various commercial, residential, and military settings. Ron was an integral member in completing repairs for high-impact projects. He is a reliable volunteer willing to assist when equipment needs resetting unexpectedly due to power disruptions or equipment failures that occur late in the day. He also supports football games on the weekends. Ron's knowledge base, strong work ethic, adaptability, professionalism, and problem-solving capabilities make him a valued member of the HVACR Team and an asset to the department and University. Congratulations, Ron!
Lew Thompson
March 2022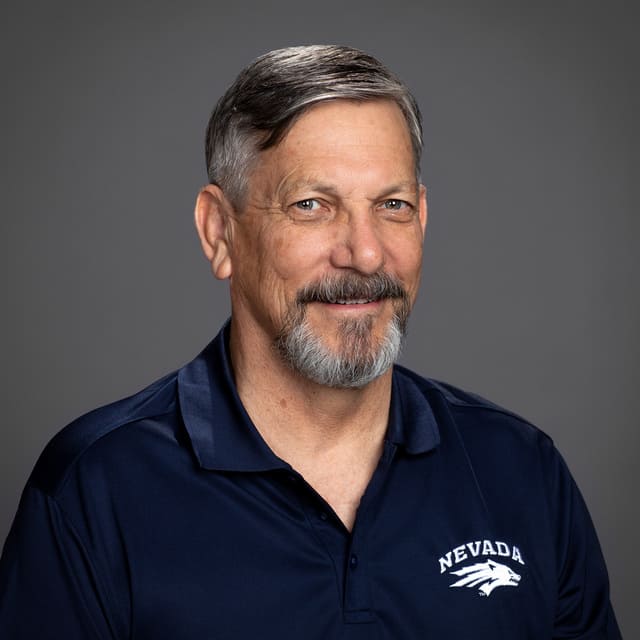 Lew Thompson, Plumber 1, joined the Plumbing Shop and immediately contributed to the team. He researched all the water heaters on campus to establish a preventative maintenance program discovering new water heaters in buildings unknown to the shop. This specific work led to fixing the hot water heater in Mackay Mines after 13 years! Lew is a dependable, organized, great team player, and positivity impacts our campus. Congratulations, Lew!