Achievements and announcements
University neuroscientists publishing on SARS-CoV-2 infection through the olfactory epithelium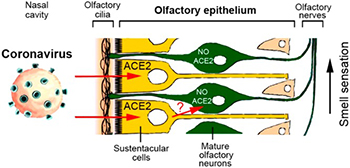 SARS-CoV-2 infection spreads through the air. An early marker of infection is a reduced sense of smell, including anosmia, an early marker in many infected individuals. Two University neuroscientists, Chris von Bartheld, Ph.D. and Dennis Mathew, Ph.D. are investigating the molecular mechanisms that underlie the loss of smell in the olfactory epithelium.
Chris von Bartheld, Ph.D. in the Department of Physiology and Cell Biology in the School of Medicine and colleagues at the Nicolaus Copernicus University in Poland have identified and localized Angiotensin-converting enzyme 2 (ACE2) and Transmembrane Serine Protease 2 (TMPRSS2), proteins required for SARS-CoV-2 infection, in specific cells of the murine olfactory epithelium. Specifically, expression was detected in the sustentacular cells with little or no protein in the olfactory neurons (Figure (Bilinska et al., 2020)). These data suggest that sustentacular cells are the pathway for SARS-CoV-2 virus entry and impairment of the sense of smell in COVID-19 patients (Butowt and von Bartheld, 2020). Bilinska et al. also found that protein expression increased with age, a finding that may explain the higher susceptibility and severity of COVID-19 in the elderly, and that expression levels were higher in males. This work has been featured in the NY Times and identified by the Web of Science as Nevada's hottest paper for 2020. Other COVID-19 articles from this group include (Butowt et al., 2020a; Butowt et al., 2020b; von Bartheld et al., 2020).
Dennis Mathew, Ph.D. in the Department of Biology in the College of Science has written an opinion piece published in the Frontiers in Human Neuroscience (Mathew, 2020) as part of a series of articles on the research topic of COVID-19 in CNS and PNS: Basic and Clinical Focus on the Mechanisms of Infection and New Tools for the Therapeutic Approach. Dr. Mathew writes about the role of ACE2 in mediating SARS-CoV-2 infection, noting that it also functions in glucose homeostasis and insulin sensitivity. He speculates that interactions between ACE2 and insulin signaling pathways may underlie severe complications and higher mortality rates observed in diabetics infected with the SARS-CoV-2 virus. He points out that the olfactory systems of genetically tractable animals such as mice and fruit flies offer convenient venues to explore these critical questions.
New undergraduate neuroscience training program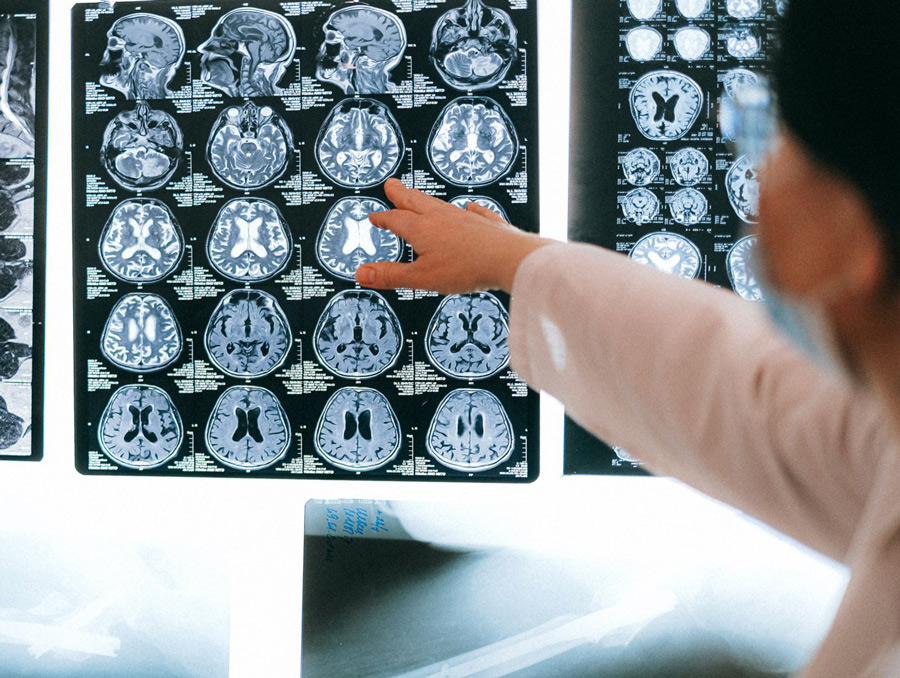 The Nevada ENDURE program is designed to enhance representation of students whose backgrounds are underrepresented in doctoral programs in neuroscience. Please see the Nevada ENDURE program website for additional information about eligibility and about the program.
NEVADAToday: Nevada ENDURE seeks to improve diversity in neuroscience
Ebenezer Yamoah, Ph.D. and laboratory featured on Journal of Neuroscience cover
Congratulations to Ebenezer Yamoah, Ph.D. and his laboratory team in the Department of Physiology & Cell Biology whose image from the article "Altered Outer Hair Cell Mitochondrial and Subsurface Cisternae Connectomics Are Candidate Mechanisms for Hearing Loss in Mice" is featured on the cover of the October 2020 issue of the Journal of Neuroscience.
View a brief video of the subject matter. (Please note, external video is not fully accessible.)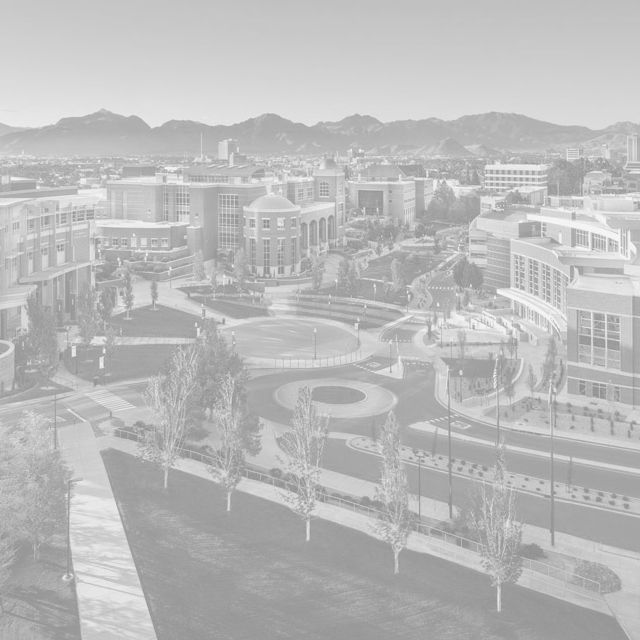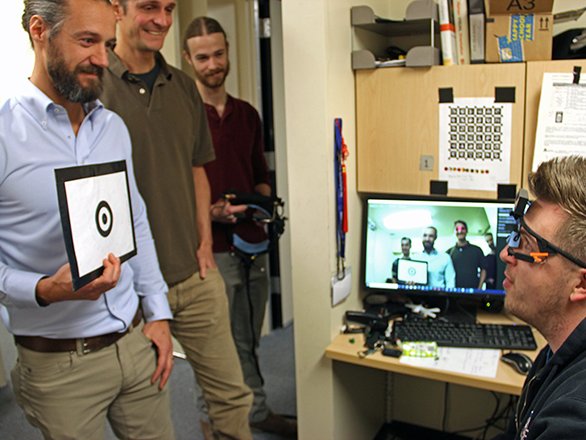 First-person video dataset aims to catch people looking (at everything)
To better understand the organization of the brain and the perceptual tendencies in humans, a team of four scientists, including Neuroscience faculty members Paul MacNeilage and Mark Lescroart, are recording video from four head-mounted cameras – with eye-tracking and head movement – and assembling a massive video database with more than 240 hours of first-person video that can be used by researchers everywhere. Read the full Nevada Today article.
Neuroscience faculty Paul MacNeilage and Mark Lescroart, along with faculty members at two partner institutions, awarded NSF grant to create a database of first-person visual experiences.
Congratulations to Paul MacNeilage and Mark Lescroart, co-PIs in an exciting research project involving creating a first-of-its-kind database of video open to researchers worldwide in order to study human behavior and development through first-person experiences. The project received an NSF grant of more than $2 million.
Hector Arciniega recipient of prestigious National Institute of Health (NIH) fellowship
Neuroscience Ph.D. student Hector Arciniega received the prestigious National Institute of Health (NIH) fellowship: Blueprint Diversity Specialized Pre-doctoral to Postdoctoral Advancement in Neuroscience (D-SPAN) Award. The two-phase award will assist Hector in completing his doctoral dissertation as well as transition him into a postdoctoral research position.
Samantha Lee awarded a Graduate Dean's Merit Scholarship
Samantha Lee, a Ph.D. student in the Strother Lab, was awarded the Graduate Dean's Merit Scholarship for the 2019-20 academic year. The Graduate Dean's Merit Scholarship for promising, newly admitted graduate students is a one-year award in the amount $10,000, disbursed as two equal sums at the beginning of the Fall and Spring semesters.
Gideon Caplovitz and Ph.D. students Taissa Lytchenko and Kyle Killebrew learn the cognitive processes of the octopus
Gideon Caplovitz, graduate students Taissa Lytchenko and Kyle Killebrew and partners at Dartmouth and the University of Rhode Island have been awarded $300,000 to perform the first neural recording in an octopus! Read the Nevada Today article about the National Science Foundation Award
Neuroscience faculty member Jacqueline Snow honored with Rising Researcher Award
Wesley Chalifoux, assistant professor of chemistry, and Jacqueline Snow, assistant professor of psychology were honored with the Nevada System of Higher Education Board of Regents' Rising Researcher Award, presented at the annual Honor the Best ceremony. Read more the Nevada Today article about the Rising Researcher Award.