Floris van Breugel, assistant professor of mechanical engineering, received a 2020 Sloan Fellowship in Neuroscience for his research program that aims to unravel the mechanisms underlying sensory integration during natural search behavior using fruit flies as a model system.
Van Breugel specifically is looking towards building a general model of sensory integration for different modalities, which uses the natural dynamics of stimuli to understand how and where they're integrated in the brain.
"In my new lab, I plan to investigate the integration of olfactory and wind stimuli during free flight plume tracking by using optogenetic tools to separate the olfactory experience from the wind, enabling independent control of these two stimuli," said van Breugel. "These results will allow me to begin building a general theory of multi-modal sensory integration."
He has also developed open source software tools and is an accomplished nature photographer. Van Breugel has been a faculty member at the University since January 2019.
"Dr. van Breugel is exactly the kind of early-career investigator we hoped to recruit to UNR in order to help build a sustained and impactful research profile in the neurosciences. He is an enormous asset to our program, and to the field, and we will ensure that he has full support and access to all of these resources during his accelerating trajectory as a leading investigator in the neurobiology of behavior," said Michael Webster, foundation professor and director at the Center for Integrative Neuroscience at the University.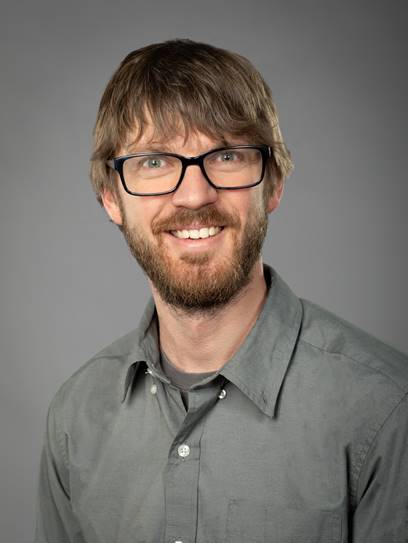 Van Breugel earned his doctorate at Caltech in 2014 in Control and Dynamical Systems under the support of National Science Foundation and Hertz graduate fellowships while working with Michael Dickinson on insect flight biomechanics, control, and multi-sensory integration. He subsequently went to the University of Washington to work with Jeff Riffell and J. Nathan Kutz as a Postdoc to work on insect search strategies and machine learning approaches to system identification of complex systems, supported by a Sackler Fellowship in Biophysics and a Moore-Sloan-WRF Fellowship in DataScience.
"Dr. van Breugel is not only a brilliant researcher, he is a dedicated teacher and is important to the fabric of our department," said Miles Greiner, foundation professor and chair of the mechanical engineering department. "His contributions to neuroscience demonstrate how truly interdisciplinary the field of mechanical engineering is."
About the Sloan Research Fellowship:
Open to scholars in eight scientific and technical fields—chemistry, computer science, economics, mathematics, computational and evolutionary molecular biology, neuroscience, ocean sciences, and physics—the Sloan Research Fellowships are awarded in close coordination with the scientific community. Candidates must be nominated by their fellow scientists and winners are selected by independent panels of senior scholars on the basis of a candidate's research accomplishments, creativity, and potential to become a leader in his or her field. Nearly 1000 researchers are nominated each year for 126 fellowship slots. Winners receive a two-year, $75,000 fellowship which can be spent to advance the fellow's research.