Opening remarks
Introduction
Dr. Eloisa Gordon-Mora, University Diversity and Inclusion Officer
Abby Rae Bennett, President of Indigenous Student Organization of the University of Nevada, Reno
Assistant Chief Eric James, Associate Director of University Police Services
Welcome
President Brian Sandoval, University of Nevada Reno
Senator Catherine Cortez-Masto, Nevada
Student Speech Competition
Elena Chau, Public Oversight on the Collapse of Media Credibility
Courtney Brothers, One For All: Developing Empathetic Citizens
Dr. Cornel West Student Competition
In collaboration with the national conference, "Minds, Means, and Materials," that was virtually sponsored by the University of Nevada, Reno, in January 2021, and with internationally renowned, public intellectual Dr. Cornel West as keynote speaker, Diversity and Inclusion sponsored a Dr. Cornel West Student Competition. We asked student participants from multiple universities to engage with Dr. West's work in a way that would appeal to audiences who might not be familiar with his work. Three wonderful winners were selected, whose names and project titles will be announced.
First place: "An Unstoppable Fire for the Love of Truth" by Connie Taylor
Second place: "A Black Fist: Assessing African-American Leadership in the US" by Yaseen Shah
Third place: "My Blackness is Intangible" by Pa'shun Minter
Keynote: Dr. Tia Brown McNair (8:45-9:40 a.m.)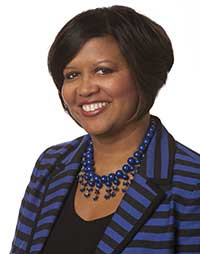 Dr. Tia Brown McNair is the Vice President in the Office of Diversity, Equity, and Student Success and Executive Director for the Truth, Racial Healing, and Transformation (TRHT) Campus Centers at the Association of American Colleges and Universities (AAC&U) in Washington, DC. She oversees both funded projects and AAC&U's continuing programs on equity, inclusive excellence, high-impact practices, and student success. McNair directs AAC&U's Summer Institutes on High-Impact Practices and Student Success, and TRHT Campus Centers and serves as the project director for several AAC&U initiatives. She is the lead author of From Equity Talk to Equity Walk: Expanding Practitioner Knowledge for Racial Justice in Higher Education (January 2020) and Becoming a Student-Ready College: A New Culture of Leadership for Student Success (July 2016). In March 2020, Diverse: Issues In Higher Education named McNair one of thirty-five outstanding women who have tackled some of higher education's toughest challenges and made a positive difference in their communities.