Knowledge Fund
The Knowledge Fund recognizes and strengthens the connection between the research and innovation capabilities of the University and the development of Nevada's new, knowledge-intensive economy. It is an investment in innovation, economic development and workforce development.
— Dr. Mridul Gautam, Vice President for Research and Innovation
The Knowledge Fund is a catalyst for the new Nevada. Facilitated by the Nevada Governor's Office of Economic Development, it is a $10 million budget for furthering research, innovation and commercialization at Nevada's research universities and institutions. It was signed into law by Nevada Governor Brian Sandoval in 2011 as a part of Assembly Bill 499 and received funding in 2013.
The University's Knowledge Fund Supported Projects
Nevada Center for Applied Research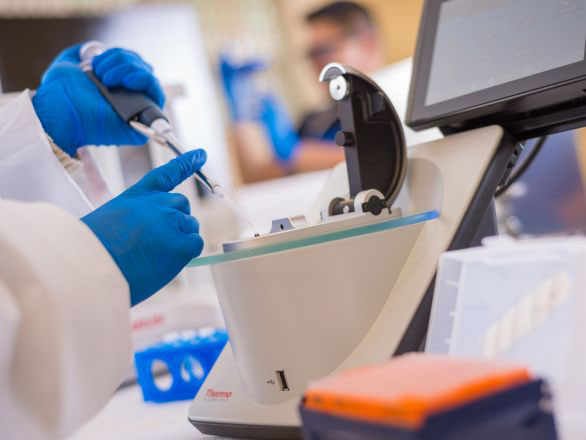 NCAR spurs an environment of innovation and ideas by supporting faculty, students and local industry to further their entrepreneurial pursuits. With the support of the Knowledge Fund, NCAR leverages the laboratories, equipment and expertise of the University and encourages industry growth while creating new jobs.
Some of the University efforts supported by NCAR include:
Nevada Advanced Autonomous Systems Innovation Center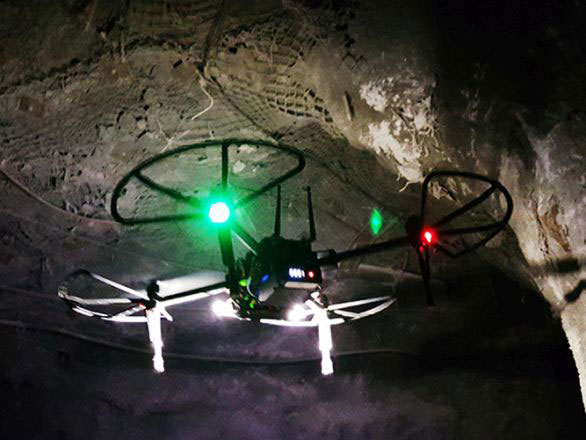 NAASIC serves as a catalyst for the development, application and commercialization of autonomous systems and development of a technically advanced workforce.
University efforts supported by NAASIC include:
Stationary Robotic Systems
Advanced manufacturing systems
Unmanned aerial vehicles
Driverless cars
Underwater robots
InNEVenture Fund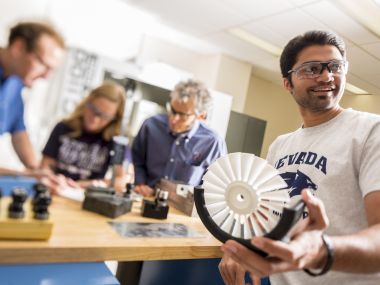 The InNEVenture Fund is a resource for early-stage seed funding available to students, staff, and local start-up companies with innovative ideas. The InNEVenture Fund is offered through the Nevada Research and Innovation Corporation, an independent corporation established to promote research, discovery and commercialization at the University of Nevada, Reno. Supported by the Knowledge Fund, The InNEVenture Fund annually awards grants totaling up to $100,000 to accepted applicants. It promotes entrepreneurial efforts for all of the University and encourages commercialization.