Faculty spin-out companies
This page contains links to third party online content. If you experience any issues accessing this content, please contact Enterprise & Innovation.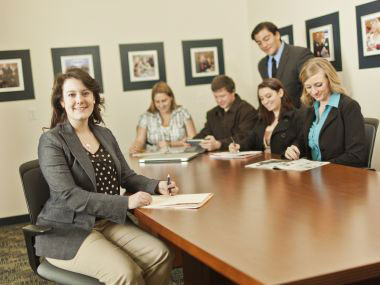 We are searching for entrepreneurs with the experience and drive to help manage University of Nevada, Reno spinout companies and take them to the next level.
We have found that university spinout successes are enhanced through partnerships between entrepreneurs and researchers and we welcome interested entrepreneurs with experience and skills in
managing nascent companies,
attracting investment, and
working through the myriad of tasks necessary to build a business.
Often these spinouts are grown from early stage technology within the University research environment and developed for world market applications.
Please contact Enterprise & Innovation if you are interested in learning more.
Funding
Examples of some funding resources that may help your business get-off the ground:
Spinout Assistance
Our office assists in building project teams to facilitate the launch of spinout companies. These teams consist of people with complementary skill sets to collaborate on the new business, along with the support and mentorship of Enterprise & Innovation.
Principal Investigator
The principal investigator is usually the lead inventor or laboratory head who is conducting ongoing research at the University of Nevada, Reno. As the primary beneficiaries of project outcomes the principal investigator is expected to champion their technology/expertise and provide high level technical guidance, take the lead in presentations to industry, and participate regularly in team meetings. The time commitment is one to two hours per week.
Aside from the direct benefits of industry engagement, the third party validation and increased exposure of research can increase the chance of funding and collaborative partners.
Technical Lead
The technical lead is a graduate student or post-doc with a working knowledge of the relevant technical field and is nominated by the principal investigator. The technical lead is responsible for working with the business intern to develop marketing materials, identify and evaluate potential industry partners. If the technical lead has a strong interest and involvement in the technology/expertise they may take on the role of project champion in place of the principal investigator. The time commitment is two to five hours per week (although this can be highly variable depending on the stage of project progress).
Involvement in one of these innovation teams provides a fantastic opportunity for an early stage researcher to gain experience with the language and needs of industry.
Business Intern
An Enterprise & Innovation business intern is usually enrolled in a graduate business program such as an MBA (in some cases a technical graduate program). The business intern works closely with the technical lead to develop the business materials needed for engaging industry. The business intern is also the project manager and is responsible for maintaining momentum through activities such as scheduling and running meetings, tracking team progress, and identifying and engaging potential industry partners. The time commitment is five to ten hours per week, but can be highly variable depending on the stage of project progress.
Business interns gain substantial real-world technology development experience and with the right attitude and opportunity it is not unheard of for students
University of Nevada, Reno Spinouts
The companies below were based on University of Nevada, Reno intellectual property. Follow the links through to their respective websites for further information.