Ph.D. in Behavior Analysis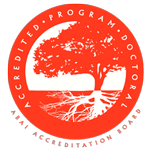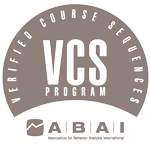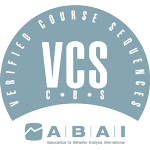 The Association for Behavior Analysis International has verified the following courses toward the coursework requirements for eligibility to take the Board Certified Behavior Analyst® or Board Certified Assistant Behavior Analyst® examination. Applicants will need to meet additional requirements before they can be deemed eligible to take the examination.
University of Nevada, Reno Mission Statement:
Inspired by its land-grant foundation, the University of Nevada, Reno provides outstanding learning, discovery, and engagement programs that serve the economic, social, environmental, and cultural needs of the citizens of Nevada, the nation, and the world. The University recognizes and embraces the critical importance of diversity in preparing students for global citizenship and is committed to a culture of excellence, inclusion, and accessibility.
The philosophy and program
The aim of the Behavior Analysis Program is to provide comprehensive training in behavior analysis, out of which more specialized basic, applied, and theoretical interests can be developed. A balance of basic, applied, and theoretical training is sought. The faculty and students strive to:
Preserve the accumulated knowledge of behavior science by imparting it to others.
Develop the science of behavior through the production of new knowledge.
Contribute to the betterment of society by the application of this knowledge.
Assure the viability of the profession through participation in its governance.
Behavior analysis is an approach to psychology emphasizing the study of behavior in its historical and situational contexts. Behavior analysis training at the University of Nevada, Reno is conducted via a junior-colleague model and includes supervised experience and instruction in:
Philosophies of behaviorism
Theory and methodology of behavior analysis
Basic and applied research in human behavior
Basic research in animal behavior
Application of behavioral principles to organizational administration and consultation, instructional design and technology, parent and teacher training, and clinical populations
Participatory governance and fiscal management
Here are just a few reasons why you should apply to the University of Nevada, Reno Behavior Analysis Program:
The success of our program depends on the students and faculty cooperating with one another and therefore our community of students and faculty make it a point to maintain a harmonious environment. We value cooperation over competition.
The Behavior Analysis Program operates in part on a self-capitalization plan. This means that the program is partially funded by the entrepreneurial efforts of the faculty and graduate students. Most of the resources for the program, including student support, staff support, equipment, and operations expenses are generated through these efforts. Moreover, the program follows an open-book management approach, and students are encouraged to take an active interest and role in the managerial and financial aspects of our programmatic services. Students work in these services to develop skills that will assist them in future careers. Although most students have been funded to date, funding is not guaranteed and must be arranged by the faculty Behavior Analysis Training Committee.
Behavior analysis is noted for its unique focus on historical and contextually situated behavior-environment relations. Its method is experimental, with aims of description, prediction, and influence over its subject matter. It is characterized by distinctive, widely applicable, and effective behavioral technologies that may be applied across a variety of areas of applications such as intellectual and developmental disabilities (including autism), performance management, behavioral systems analysis, cultural behavior analysis, and dissemination of behavior analysis. These areas of research and application are represented areas of training in the Behavior Analysis Program at UNR.
Degree programs
The University of Nevada, Reno Behavior Analysis Program is an entirely on-campus program that offers some of the best behavior analytic training in the world. Our program offers Master's (M.S.) and Doctoral (Ph.D.) degrees. Off-campus training options in behavior analysis (M.S. and BCBA/BCaBA course sequences) are offered through a separate program operated by the Global Institute for Behavior Analysis. We take pride in the breadth of our research, the depth of our coursework, and the expertise of our faculty and students. Hear about our program from faculty and students in a podcast recorded by ABA Technologies.
Doctoral Program in Behavior Analysis
The University of Nevada, Reno doctoral program in Behavior Analysis trains graduates to teach, do research and work as consultants or administrators in the public and private sectors. This degree requires 89 graduate credits, is accredited by the Association for Behavior Analysis International (see our annual report data here ), and has a Board Certified Behavior Analyst (BCBA) Approved Course Sequence through the Behavior Analyst Certification Board. Below are links to the Doctoral Program Handbook describing degree requirements and sample syllabi:
List of Practicum Sites & Projects
FIT Learning
SPIN: Psychology 101
University of Nevada, Reno Medical School
Applied Behavior Science in Organizations
Spectrum Learning Center
Behavioral and Education Consultation Services (BECS) with Washoe County School District
NV Rural Regional Center
Animal Behavior Laboratory
Human Operant Laboratory
Learning Outcome Achievements
Annual reporting period: 2018-19

Number of students whose degrees were conferred by the program: 1


Median years until graduation for students whose degrees were conferred by the program: 8

The number depicts the average years across the last 5 years of our doctoral training across different faculty members' labs. The doctoral degree is ordinarily achieved in six years (post-Bachelor degree).

Number of students enrolled in the program: 27
Number of students no longer enrolled for any reason other than conferral of degree: 0
Number of completed applications received: 28
Number of students admitted: 4
Median undergraduate grade point average (GPA) for applicants admitted (reported on a 4-point scale): 3.45
Median graduate grade point average (GPA) for applicants admitted (reported on a 4-point scale): 3.98
Median standardized test scores: GRE Verbal 155; GRE Quantitative 148; GRE Writing 4.8
Number of years to completion: Mean: 7 years; Median: 7 years; Range: 8 years
Academic Advising
When students enter the program, they are assigned to one of the core behavior analysis faculty who will serve as their academic advisor for the first semester of study or until an advisement arrangement with a research advisor is arranged. The student and advisor should work out a tentative program of study, including the transfer of previous graduate courses. The academic advisor also serves as the liaison between the student and the faculty Behavior Analysis Training Committee, as well as a source of support for counseling, tutoring, or other assistance.
Research Advising
Advisory responsibilities are assumed by the student's primary research advisor as soon as their interests develop. Students will be required to approach the faculty member with whom they wish to conduct their research prior to the beginning of the second semester. Upon receiving the permission of the faculty member, they will join their research laboratory.
Research Experiences
Applied Research in the Context of Service Delivery; Advancement of Evidence-Based Practice of ABA: Bethany Contreras
Our lab focuses on applied research in the context of service delivery, primarily for individuals with autism and other neurodevelopmental disabilities. This broad area of research includes lines of inquiry regarding reinforced variability and its role in problem-solving, enhancing the efficiency and fidelity of skill acquisition procedures, supporting families of individuals with autism, and promoting independent language, play, and daily living skills of individuals with autism. In addition to conducting clinical research with participants, our lab engages in scholarly work to promote Evidence-Based Practice of ABA through systematic literature reviews and publications geared towards practice recommendations.
Basic, Translational, and Interdisciplinary Research: Matthew Lewon
The work in this lab largely occurs in three interrelated research domains. The first is basic research pertaining to fundamental Pavlovian and operant learning processes, particularly in the areas of antecedent and contextual control of behavior. The second is translational, i.e., basic and conceptual research that is relevant to the application and applied research that informs our understanding of the basic principles of behavior. The third is an interdisciplinary collaboration with investigators outside of behavior science, with a particular interest in studying how physiological/biological variables interact with environmental variables during learning.
Complex Human Behavior: Linda Hayes
The scholarly work in our lab is focused on the philosophy of behavior science, its implications for the interpretation of complex human behavior, theory and experimental analyses of cultural events, and investigative work on basic processes in humans. Our research on human behavior covers a wide range of topics though usually has something to do with verbal behavior, or substitutional processes more generally. The research we do on cultural events looks at the evolution of symbolic systems and the logic of scientific systems concerned with understanding culture.
Contextual Psychology and Verbal Relations: Steve Hayes
The primary focus of this lab is on the development of a functional contextual account of human language and cognition, Relational Frame Theory, and its extension into behavioral, clinical, and evolution science. The lab is a vertically integrated scholarly team composed of undergraduates, graduate students, both junior and senior, and myself. At times postdoctoral trainees and sabbaticals join us as well.
Behavioral Systems Analysis, Organizational Behavior Management, & Cultural Behavior Analysis: Ramona A. Houmanfar / Performance System Technologies Lab
The primary focus of our collaborative team is on the interdisciplinary developments and applications of behavioral systems analysis with an emphasis on verbal and communication networks in organizations. This focus has guided our conceptual and experimental work on implicit bias, cooperation, situational awareness, decision making, and value-based governance. The outcomes associated with these areas of scholarly work have contributed to our development of instructional design technologies and broad-scale training programs in the private and public sectors.
Experimental Analysis of Behavior: Matthew Locey
The focus of this lab is on the experimental analysis of choice - particularly between alternatives that differ in reinforcement type, delay, magnitude, and/or probability. Current projects include both basic human operant and questionnaire-based studies. Planned expansions over the next three years include behavioral pharmacology with rodents and contingency management of gambling and drug use.
Admissions
The Behavior Analysis program seeks students committed to a behavioral orientation in psychology, who show research and scholarly potential, and who show potential as teachers, scientists, and practitioners. Faculty members value ability and accomplishment in the selection process. Students learn a great deal from each other. Consequently, the program seeks a heterogeneous student population. Based on these values, students who are offered admission are accepted to the program before they become a part of a specific faculty member's laboratory (see "Academic Advising" section above). Therefore, the applicants do not rank-order or specify their preferred faculty/lab groups and should prepare their applications accordingly.
To be considered for admission to the University of Nevada, Reno Behavior Analysis Program, interested applicants must meet the requirements and apply through The Graduate School.
Please see below for information on how to apply.
Application deadline: Our program has one admissions cycle per year. Applications are due December 1st for consideration for admission in August of the following year. Selected applicants will be invited to our Interview Weekend event in February.
Graduate School Admissions Requirements
Nonrefundable application fee
One copy of official transcripts from all universities and/or colleges attended
Official GRE scores (GENERAL SCORES ONLY)
Three letters of recommendation
A curriculum vitae (CV)
A brief statement of purpose
The Graduate School application process is entirely online. They organize and screen your application, along with obtaining any additional required information they might need from you. The Graduate School is your best source of information regarding the application process.
If you have questions about the graduate admissions process and associated requirements, please contact the Chair of Admissions Committee. Dr. Matthew Lewon
If you have questions regarding the application process and materials, please contact the Graduate School as they handle the entire application process.
International Student Admissions
The University of Nevada, Reno Behavior Analysis Program has a strong commitment to the international dissemination of behavior analysis and currently has several international students from various countries around the world seeking advanced degrees in behavior analysis. Qualified international applicants are required to submit extra admissions materials depending on their country of origin in addition to the materials listed above. For up-to-date information and resources for foreign student admission, interested international applicants should visit the website and contact The University of Nevada, Reno Office of International Students and Scholars.