Spectrum Learning Center
The University's Spectrum Learning Center provides early intervention services to children diagnosed with Autism Spectrum Disorder (ASD). Spectrum Learning Center uses research-based assessment and instructional techniques that are rooted in the science of Applied Behavior Analysis (ABA) to address the individual needs of children with ASD. Spectrum Learning Center serves preschool and early elementary aged children (usually ages 3-8 years old) and provides a comprehensive model of service delivery. Spectrum Learning Center works closely with families to ensure that their children receive individualized services of the highest quality. Our current service model includes center-based services paired with home and community consultation and support.
In addition to providing early intervention services to children with ASD and their families, Spectrum Learning Center also serves as a practicum and training site, and facilitates research to advance current best-practices in Applied Behavior Analysis.
Follow Spectrum Learning Center for updates on Facebook and Instagram.
Clinic and contact information
Our mission
The University's Spectrum Learning Center's mission is to foster learning, knowledge, and socially significant behavior change through the science of behavior analysis by:
Providing evidence-based behavior analytic services to children with autism
Fostering family and community involvement
Contributing to the scientific evidence base through empirical investigation
Training and supervising aspiring behavior analysts
Our vision
To become a center of excellence that meets the behavioral needs of the autism community in Northern Nevada through service provision, training, research, and community outreach and collaboration.
Our staff looks forward to serving you, please do not hesitate to contact us via email with any questions at spectrumlearning@unr.edu.
Bethany Contreras – Executive Director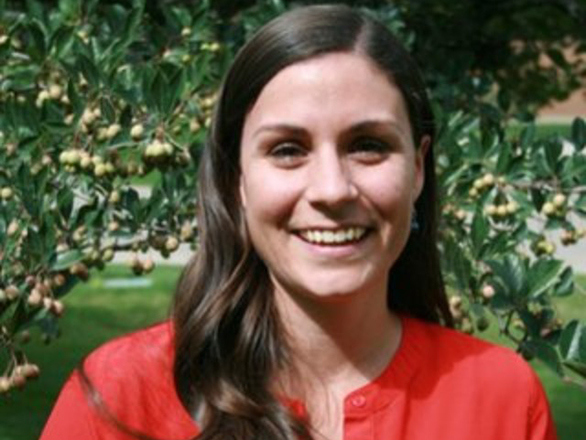 Dr. Bethany Contreras is an Assistant Professor in the Department of Psychology at the University of Nevada, Reno and is the Executive Director of the University's Spectrum Learning Center. She is a doctoral-level Board Certified Behavior Analyst (BCBA-D) and a Licensed Behavior Analyst in the state of Nevada (NV-LBA). Dr. Contreras earned her Master's degree in Applied Behavior Analysis and Organizational Behavior Management at the Florida Institute of Technology and her Ph.D. in Disability Disciplines with an emphasis in Behavior Analysis from Utah State University. Dr. Contreras also completed a one-year post-doctoral fellowship at the University of Missouri. Dr. Contreras has over 16 years' experience implementing early intensive behavioral intervention (EIBI) with young children with autism and other neurodevelopmental disabilities. Dr. Contreras has worked closely with parents, teachers, and other service providers to meet the needs of her clients. She also has extensive experience training students to implement behavior analytic interventions.