Example thank-you notes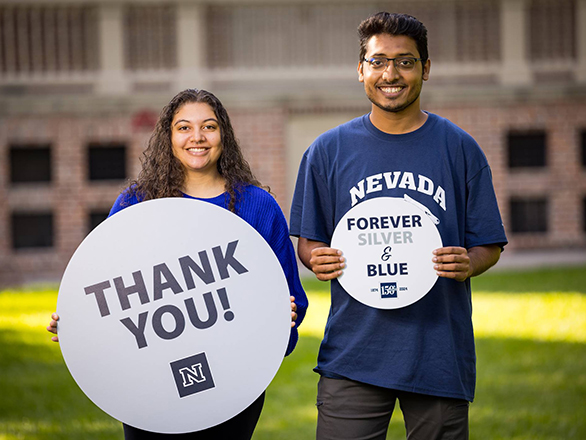 The following sample thank-you notes illustrate the kinds of things donors would love to hear about you and the impact their generosity has had on your life. When submitting a thank-you letter, please consider sharing a photo as well. Donors love knowing who their generosity is helping out.
Fall 2023
Dear Dr. XYZ,
My name is Sara Jones and I am a 2023-24 recipient of the Dr. XYZ Family Scholarship. I was honored to receive this scholarship and am grateful for the opportunities it will provide me.
As a high school student in a small valley town in central California, I always dreamed of going to Nevada and then to grad school to become a veterinarian, but because my parents didn't go to college, I was never sure a university education would be possible. I've been at Nevada for three years now and am realizing my dream every day! Through my veterinary science major, I've been able to work directly with faculty and researchers in laboratory settings right here on campus. I'm also involved in the Vet Aide Club where I get to interact with other students planning a career in veterinary medicine. I plan to graduate in the spring of 2024 and hope to continue my education nearby, so I can return to northern Nevada.
Without a doubt, this scholarship will play a key role in achieving my educational dreams. Because of your generosity, the financial burden placed on me to pursue my education will be reduced. That means I can spend more time on my studies, research and extracurricular activities and less time worrying about my finances. Thank you for your investment in Nevada and the future of students like me.
Sincerely,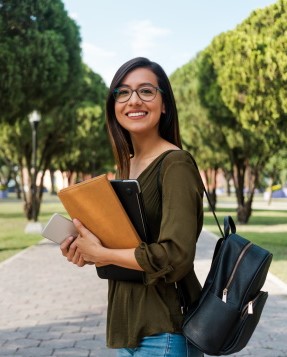 Sara Jones
Senior, majoring in Veterinary Science
Dr. XYZ Family Scholarship Recipient 2023-24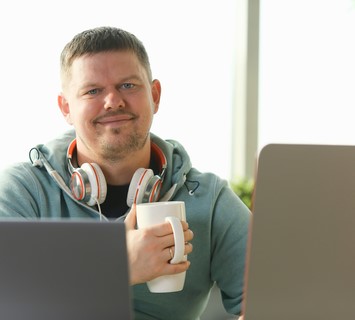 Fall 2023
Dear Members of the Transportation Association of Northern Nevada,
Three years ago this fall I started my first year at the University of Nevada, Reno committed to earning a degree in Environmental Engineering with a Military Science minor. To enrich my military education, I contracted for four years in the University's ROTC program. Throughout my first summer, I learned how to work with my squad members during Basic ROTC training.
These past three years have been very challenging, but I expect the knowledge I gained has prepared me for the rest of my life. During the academic year, my time was solely devoted to my studies. In the summer, I participate in research programs that are searching for methods of decontaminating biological warfare agents. This summer, before I entered my senior year, I attended Advanced Camp where I was able to put into practice the leadership principles and theories learned in the classroom. I also found time to work on my leadership skills training freshmen during their Basic Training exercises.
I am on schedule to graduate from Nevada with a Bachelor of Science in Environmental Engineering and a minor in Military Science. I look forward to serving my country and I expect to be commissioned as a Second Lieutenant in the United States Army. After graduation, I will attend the Military Intelligence Officer Basic Course in Arizona. I plan to take advantage of my time in the military to put to practical use the education gained at Nevada and from the Army ROTC.
As anyone attending college knows, the cost of fees, books and materials, and living expenses are daunting. The annual scholarship I received from the Transportation Association was essential in helping me achieve my goals.
Thank you again for your generosity.
Respectfully,
Lewis Rees
Majoring in Environmental Engineering
2023-24 recipient of the Transportation Association of Northern Nevada Annual Scholarship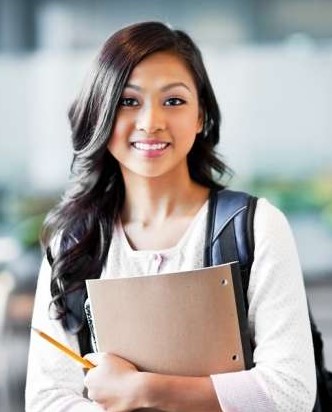 Fall 2023
Dear Trustees of the XYZ Foundation Scholarship:
I would like to take this opportunity to thank you for your support of the XYZ Foundation Scholarship for Academic Excellence. As one of this year's recipients, I am grateful for the opportunities this award will provide me. I rely on financial aid, grants and student loans to help finance my education. Receiving this scholarship will help reduce my financial burdens and aid me as I continue pursuing my education.
Attending Nevada has always been my dream. My mother and father met on campus and growing up, we often came to campus to attend football and basketball games. I am from Winnemucca, and graduated from Lowry High School with honors. I am a member of Phi Theta Kappa, and I participate in the University of Nevada, Reno Women's Soccer Team - GO PACK! I am also involved with the Journalism Club and work part time at the Nevada Wolf Shop. Upon completion of my degree I will pursue a career in investigative news reporting. Once again, thank you for supporting the students of Nevada.
Your generosity truly makes a difference. Go Pack!
Miriam Q. Quintana
Class of 2025, majoring in journalism
XYZ Foundation Scholarship recipient 2023-24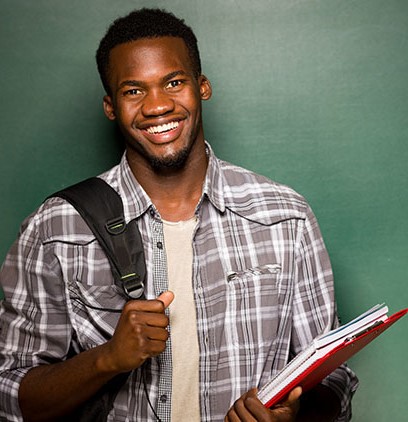 Fall 2023
Re: Dr. XYZ Memorial Scholarship
Dear Mrs. XYZ,
I would like to take this opportunity to thank you for the Dr. John XYZ Memorial Scholarship. I am very honored to be the recipient of this award. I found out that Dr. Smith used to teach here on campus in the education department and I hope to make you proud in his memory.
I am currently a sophomore majoring in Secondary Education and my GPA is 3.83. I have completed 37 credit hours by taking classes as a part-time student for the last three years. My goal is to complete my degree here at the University of Nevada, Reno College of Education and then teach high school French and English.
While attending school I have been involved with the Future Teachers of America and Lambda Lambda service organization. We provide tutoring and mentoring on a weekly basis to two elementary schools located near the University campus. I have also helped organize three campus blood drives and a winter coat collection.
Receiving this scholarship motivates me to maintain my GPA and complete my degree. I am from a family of 4 kids and resources are tight for my parents. Without your help, I wouldn't be able to go to school full time as I'd have to work more hours to cover the basics. I look forward to being able to give back to the community once I begin my teaching career. I thank you for your confidence and willingness to help me achieve my goals.
Sincerely,
Maurice Gilbert
Class of 2025, College of Education
Dr. John Q. Smith Memorial Scholarship recipient 2023-24
Are you ready to make an impact on campus?