Jump to important dates and application.
The International Research Experience is currently being redesigned. Please check back for future developments.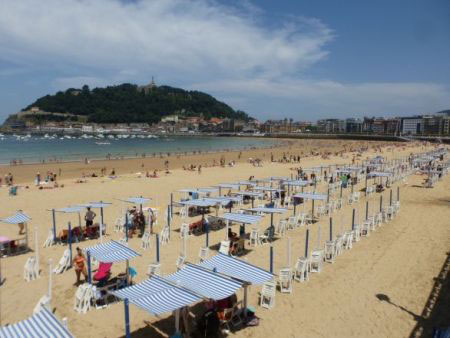 The University of Nevada, Reno Undergraduate Research and the University Study Abroad Consortium (USAC) are offering a program aimed at providing undergraduate students an opportunity to do research abroad and earn credits towards their degree. Students selected for this program will participate in an 8- to 10-week research experience with a mentor at a university in another country under the auspices of the USAC program and Undergraduate Research. You will work one-on-one with your selected mentor and their research team on an active research project in your field of interest. Mentors and their research projects are listed in the informational downloads on this page. All mentors speak English and the research will be conducted in English. All participants will be required to take intensive language during the first summer session unless the student has already completed the equivalent of one year of university level foreign language or is a native speaker. This program is designed to allow students to have an international research experience while still making progress towards completing their major and particularly supports students in STEM disciplines. This opportunity requires a cumulative GPA of 2.5.
Four USAC universities participating
Universidad del Pais Vasco in Bilbao, Spain
Università degli Studi della Tuscia in Viterbo, Italy
Université de Pau et des Pays de L'Adour in Pau, France
Shanghai University in Shanghai, China
---
Summer mentors & projects
The International Research Experience is currently being redesigned. Please check back for future developments.
---
Application and selection process
Online applications received by the submission deadline will receive full consideration, and those received after that will be considered on a space-available basis. Applications will be reviewed by Undergraduate Research and by faculty mentors abroad. Up to two students will be chosen for each program site. To accept an offer, you will be required to complete a USAC application. Please see the USAC website for specific dates at each location.
---
Program costs
Students are responsible for paying the USAC program fees (discounted 40%) as well as any other costs that are not included in the program fees (e.g. flight). For details on each of the locations and the pricing, see the USAC website.
---
Undergraduate research awards
Funds have been established by the ASUN to provide Undergraduate Research Awards specifically to help in covering costs for this program.
---
Credit towards your major
International Research Experience students are required to work with the undergraduate adviser in their major along with Undergraduate Research and USAC to determine the best course number to earn credit for this experience.
---
Class presentation requirement
Students are required to present a brief synopsis of their research to a class they attend during the fall semester following their summer international experience, and share information about Undergraduate Research programming. Students will submit a signed form by their professor to Undergraduate Research.
---
Research symposium requirements
Students will present their research findings in a poster format for the Wolf Pack Discoveries symposium. This annual symposium is attended by students, university leadership, and members of the public .
---
Post-award survey requirement
Awardees and their mentors are also required to provide feedback on the program by completing a questionnaire provided by Undergraduate Research at the completion of their award.
Dates
Summer awards
Application available: n/a
Present results: Wolf Pack Discoveries symposium
Ready to apply?
Questions
For questions regarding the application process please contact Undergraduate Research.