Jump to important dates and application.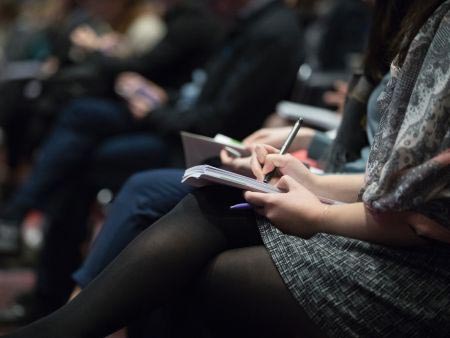 Eligibility
Undergraduate Research offers up to $600 to support undergraduates presenting at professional conferences, meetings, and events ($300 from Undergraduate Research and $300 from the ASUN). A student may only receive one travel award per calendar year.
These grants of up to $600 are provided to help students presenting papers or posters at professional conferences, meetings, and events. Undergraduate Research travel grants may be applied to travel expenses and conference registration only and cannot be used to pay organizational membership fees. Please note that these awards are possible while funds are available and that funds may be depleted towards the end of the fiscal year (June 30).
Step 1: Complete a Travel Award application
Your travel award application must contain the following items:
Lodging paperwork
Transportation paperwork
Title and abstract for your conference presentation
Conference registration (proof showing you actually registered for the conference)
A letter from your adviser confirming that you are presenting original research at the specific conference.
Note: All required documents must be attached with your online application, otherwise it will be rejected. After you have submitted your award application, you will be contacted via email regarding the status of your application, if notified that you have received the award, you will then proceed to fill out the Travel Request Form (this is separate from the Travel Award Application).
Step 2: Complete a Travel Request form
Once you have received confirmation that you have been offered a Travel Award from Undergraduate Research, you will then need to proceed with filling out the Travel Request form. Please note this form only operates correctly when using Google Chrome as your web browser. The Travel Request form is a separate form from the Travel Award Application. This Travel Request form must be completed and turned in to your home department, and a copy sent to Undergraduate Research before travel can be taken. If you are traveling internationally, you must fill out and submit an International Travel Authorization Request form to the risk management office (located inside the human resources building on Artemisia way). This form must be approved before travel can be taken. Your travel request from must contain the following items:
Lodging confirmation paperwork showing you have registered to stay somewhere that shows check in and check out date; if you are staying with a friend in which a memo will suffice.
Transportation paperwork conference registration – proof showing you registered for the conference and have paid.
Step 3: Travel Claim
Once you have finished your travel, you are required to fill out the Claim for Employee Travel Expense in Workday within 15 days of your return. Your Claim for Employee Travel Expense form must contain the following items:
Method of travel invoice – either your plane booking or your car rental booking; if you are riding along with a friend, please include a memo that states you are riding as a passenger with someone else)
Lodging invoice – you must turn in the final invoice received upon check-out from your hotel at the end of travel
Conference schedule/program – a schedule that lists the details of your conference
A printout of per diem rates; to print out current per diem rates, please visit gsa.gov, click on the heading travel and then proceed to follow the link to plan a trip
A copy of your conference registration form
Abstract
Student Business Travel Certification form (email undergradresearch@unr.edu to request form)
Once we receive this information, we will provide an Undergraduate Research account number that can be used for up to $600 towards reimbursement of the trip.
Application submission confirmation
You will receive a confirmation email within 24 hours that your proposal has been received. If you do not receive an email, please contact undergradresearch@unr.edu.
Travel report requirement
You will have to submit a one page report after your travel. Please include how the travel award helped you, what you were able to gain from your travel and how will you be able to use what you gained from your travel. This report should be emailed to undergradresearch@unr.edu. Please submit your report in either a Word document or PDF.