Graduate program in history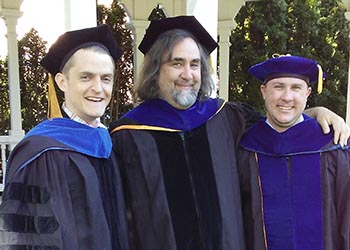 The Department of History at the University of Nevada, Reno offers graduate programs of study leading to either the M.A., the M.A.T., or the Ph.D. degrees in history. In addition, we offer a 12-credit Graduate Certificate in History. These programs are intended to prepare graduate students for productive research, effective teaching and independent reading and scholarship.
Prospective applicants should first reach out to the Department of History to determine if their individual interests may be accommodated to suitable programs of graduate study. It is important to note that graduate students at the University of Nevada, Reno are admitted under two classifications:
Students having Graduate Standing, i.e., students who have been admitted to work for a degree; and
Students having Graduate Special status, i.e. students who do not intend to work for a degree or have not been admitted to Graduate Standing.
Students planning to work for a degree in history should first contact the department of history before applying to graduate school. Admission to the university under Graduate Special status does not guarantee admission to the M.A., the M.A.T., or the Ph.D. program. Moreover, successful completion of courses under Graduate Special status does not imply acceptance into Graduate Standing in history.
Graduate courses within the department of history are offered within the Graduate School and thus are subject to the regulations of the University and of the Graduate School. These regulations may be reviewed by obtaining the current General Catalog. Note particularly the sections on "Admissions Information" and "Graduate School."
The information here supplements that available in the General Catalog. Graduate students should familiarize themselves with both the general requirements and procedures listed in the catalog and the specific requirements for history. Each student is responsible for the knowledge of current degree requirements and for the timely submission of all Graduate School forms. The Graduate School maintains an up-to-date site, from which all Graduate School forms - including the application for admission - can be downloaded as well as other useful information for graduate students.
The graduate director for the Department of History, is the official advisor of all graduate students until they have selected their advisory committee chairs. The graduate director is also available to advise anyone who is considering applying to one of our graduate programs. For further information or to schedule an appointment with the graduate director, contact Ned Schoolman.