For more about the value of a history education, read what our alumni have to say.
Matt Bischoff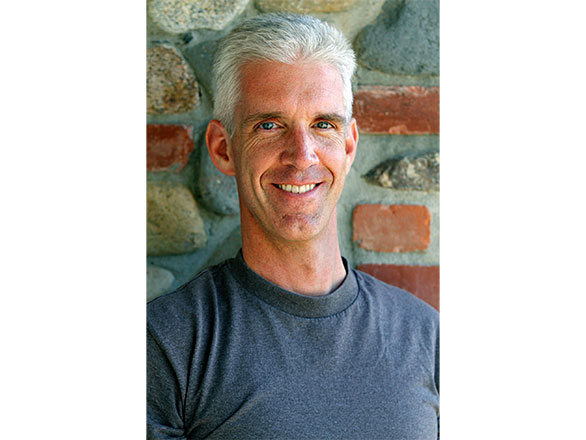 Mr. Bischoff received his Master of Arts degree in history, with a minor in historical archaeology in 1993, and he currently serves as the Cultural Resources Manager for the Monterey District of California State Parks. His responsibilities include the historical and archaeological resources, as well as museum collections across the district. Formerly, he worked for consulting firms as a historian, architectural historian and historical archaeologist, all over the west. He is the author of several publications, has served as principal investigator for projects in the deserts of the southwest, as an expert witness for the U.S. Attorney's Office and as a production advisor for documentary films.
He highly values the education he received at the University of Nevada, Reno, particularly the close interaction with professors, fellow graduate students and in teaching undergraduate students. The groundwork laid during his time at the University prepared him for a career in studying, documenting and evaluating cultural resources in a variety of settings. He encourages students to gain as broad an education as they can, and take advantage of the study of social sciences, no matter their major. It is vitally important that people understand the world in which they live and work, and the College of Liberal Arts is well suited to help students do just that.
Taygan Byrnes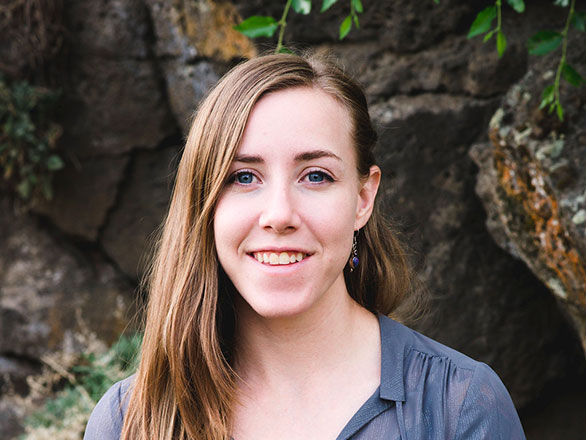 Since graduating in spring 2016 with a B.A. in history, Taygan began working on her M.A. degree in museum studies at the University of Oklahoma. Currently, she is working full-time as a warehouse/production manager for a promotional products company, which plays into her museum warehouse/collections experience. Her hope after graduation is to find a position with a museum as either a curator or museum registrar.
Mark Cooley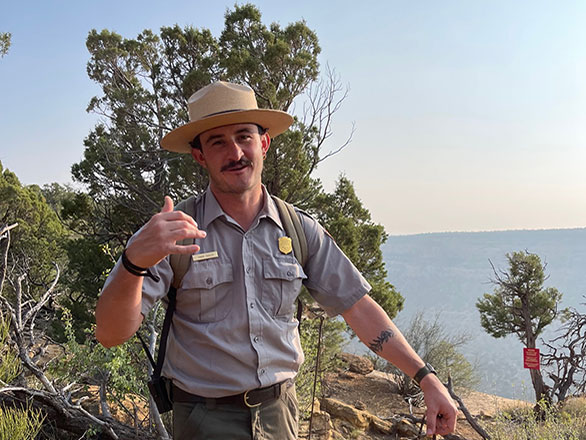 As a history major, most people have heard the question "What are you going to do with that? Teach?" And in many instances, this is the most likely outcome of a historian who hopes to pursue a career in their field. After graduating with my M.A. in history in 2016, I realized that academia of this nature was maybe not the best fit for me. I then went on to teach English abroad in Guatemala. For the next couple of years, I worked in all manner of jobs, from a college recruiter to a graphic designer, and a bartender!
Throughout that time, I longed to apply the skills and knowledge I developed as a student of history to a career that felt like me. In a rather dreary period of soul searching in 2018, I met a Park Ranger who informed me that with my degree in history I had a great chance of landing a job as a Ranger. As a long-time outdoor enthusiast and lover of National Parks, this was incredible news. From then on, my life was dedicated to the pursuit of this goal.
Fast forward to 2021, I am offered a job at the historic Mesa Verde National Park, a place steeped in the rich history of the Ancestral Pueblo People. I spent an entire summer touring dwellings that were hundreds of years old and acting as a conduit to allow visitors to connect with this amazing place. Since that time, I have been lucky to work for both NPS and BLM as a Park Ranger, getting paid to explore and share the history of some of this country's most wonderful and spectacular places. And while this career path can be extremely competitive, I know that my background in history has given me a huge advantage.
Jeff Copeland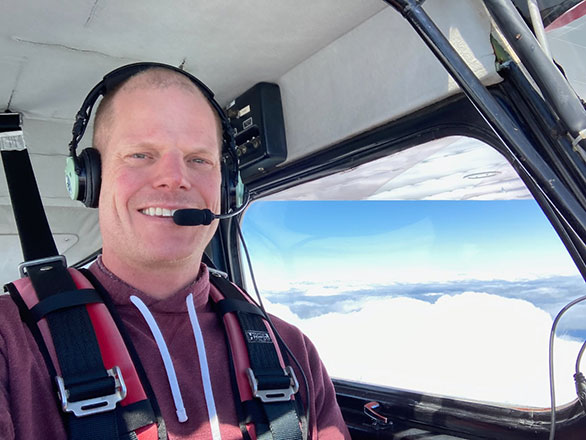 My name is Jeff Copeland and I am a 2014 M.A. graduate with an emphasis on military, U.S. and social history. My undergraduate from Arizona State is also in history. Currently I am a pilot in the Air Force Reserve and an airline pilot. History has enriched my life and career in many ways. After my B.A., it continued to be a passion that I was fortunate to turn into a vocation. My time at UNR prepared me for three years of teaching history at the Air Force Academy, where I was able to continue my research and study. I still read a lot of history and always with pencil in hand.
One does not need to be a history major to be a pilot, but the skills I learned in my history studies have translated neatly into my career. In historical research, we are often presented with an array of often disparate information and must find some synthesis of the material. This is not unlike having a malfunction in an airplane where neither the problem nor the solution are immediately apparent and even at odds with what the "book" says. Furthermore, the travel opportunities my job affords me are even richer through my understanding of the history of the various cities and countries to which I fly.
I imagine these same history skills would have enormous benefits in many other career fields as well. Happy studying!
William G. Copren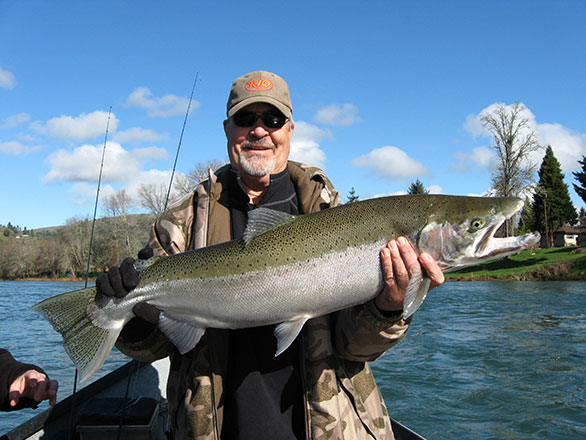 William received his B.S. in education with a major in history and a minor in mathematics in 1970 and received his M.A. in history in 1975. After graduation, he worked as an appraiser in the Sierra County Assessor's Office. Less than two years later, he was appointed Assessor and then went on to win eight elections as Assessor until he retired after 30 years. According to William, "The work of a property appraiser and in the Assessor's Office is based on two things-mathematics and history. My degrees were very specific to this job and I enjoyed the work every day for 30 years."
Andrew Denning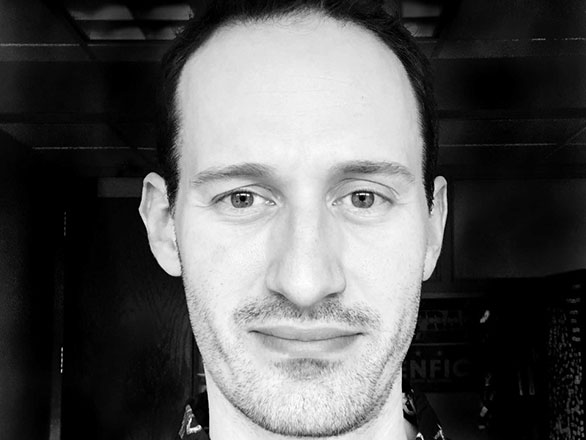 I completed my B.A. in history at the University of Nevada, Reno in 2005 and I am currently an Associate Professor of History at the University of Kansas. My wide-ranging training in global history included courses in modern East Asia, the American West and warfare in the western world, all of which prepared me to succeed as a historian of modern Europe. I have always been interested in the drama and diversity of modern European history, but my professors at UNR helped me sharpen the analytical tools that have allowed me to ask big questions about the past and to better understand our complicated present.
The variety of courses at UNR and the expertise of my professors has allowed me to research and publish on a wide range of topics in my career. I have written a book on skiing and the history of the Alps and I am currently composing a book manuscript on the relationship between automobiles and European colonies in Africa in the first half of the 20th century. I have also published on the role of mobility in Nazi Germany and the presentation of history in contemporary video games. My research has taken me to archives in amazing places: the south of France, the Swiss Alps, Rome, Berlin, Paris and Miami.
Whatever interests you has a past, and the expertise of your professors and the close attention you receive in the Department of History at UNR will allow you to follow your passions and prepare you for life after graduation. Go Pack!
Jeanette M. Fregulia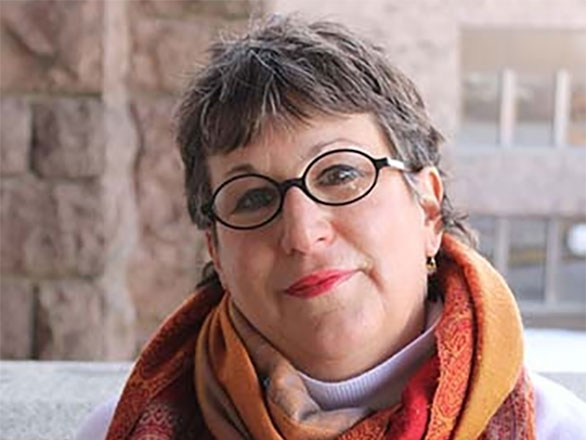 Jeanette began teaching at Carroll College in Helena, Montana, in August 2007, after receiving her Ph.D. in Renaissance Italian History from the University of Nevada, Reno in May of that year. She was promoted to associate professor in 2012 and granted tenure in 2014. She has served as chair of the history department since 2014. Jeanette has a forthcoming monograph titled A Rich and Tantalizing Brew: a History of How Coffee Connected the World and is editing an essay collection entitled Windows into the Medieval Mediterranean.
At Carroll College, one of her greatest joys has been teaching three study abroad experiences, one to Israel/the Palestinian Territories and Jordan (summer 2011), one to Ireland (summer 2015) and one in January 2018 to Cuba. Jeanette also taught in Jordan and Morocco (summer 2013 and 2014 respectively) and volunteered summer 2012 in the Aida Refugee Camp in Bethlehem, Palestine.
Brett Hartley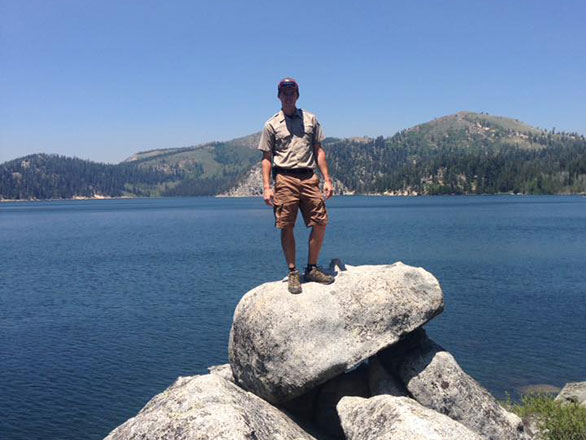 Brett graduated from the University of Nevada, Reno, in 2016. He received his Bachelor's degree in history, with a minor in cultural anthropology. After graduation, he found a job as a park aid for Lake Tahoe Nevada State Parks. After a summer in Tahoe, he applied for a ranger position at Valley of Fire State Park in southern Nevada. One of the prerequisites for the position was the completion of a four-year degree in certain fields of study (history being one of them).
Brett said he was very excited when he was offered the position because he knew the park had abundant historical elements, such as the petroglyphs that can be found around the park which were chiseled by Anasazi people thousands of years ago. There are also petrified logs, old movie sets and Civilian Conservation Corps stone cabins within the park. Brett will eventually be a Law Enforcement Ranger, however, he will still have the opportunity to plan out interpretive programs for the visitors. Brett said, "Overall, I am very excited that I have found a career that will allow me to utilize my historical training, while feeding my other passion, the outdoors."
Laura Rocke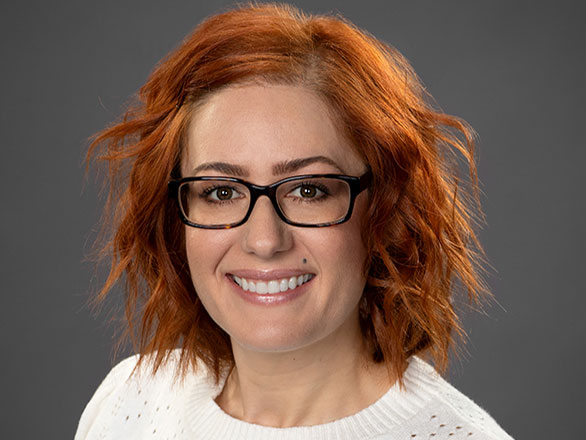 Since completing my M.A. in history at the University of Nevada, Reno, my career as a Digital Access Archivist has involved creating metadata for digital objects/resources, including photographs, videos, letters, scrapbooks, journals, etc. A fundamental objective of metadata is to make digital/online resources as accessible, discoverable and thus valuable as possible to the public. The ability to identify and analyze primary and secondary sources, as well as the research skills that I developed and honed while pursuing my bachelor's and master's degrees in history prepared me for my career as an archivist and are also applied to my job on a daily basis.
When examining an object/resource, I ask myself questions such as: To whom would this be of interest and/or value, and why? How might someone utilize this object? What search terms might someone use to find this object? What is the nature and degree of this object's historical relevance and value? How can I describe this object in such a way as to instill it with the broadest degree of allure and value as possible? My answers to those questions then get embedded into the metadata I create for the object. It was my education, training and development as a historian that provided me with the historical intuition and foresight to effectively perform this function.
Ivón Padilla-Rodríguez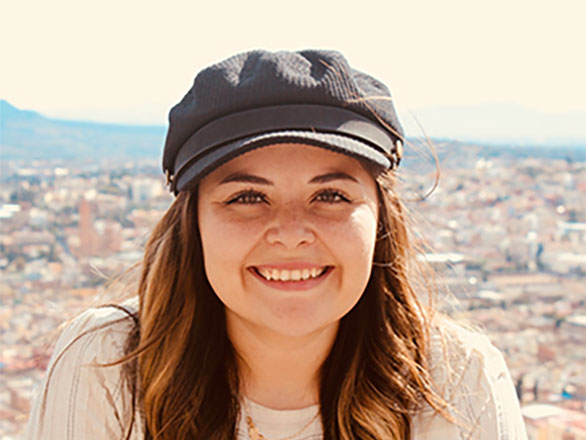 Ivón graduated from the University in the spring of 2015 with a double major in history and philosophy and a minor in ethnic studies. After winning a Truman Scholarship and earning her bachelor's degrees, she worked as a research assistant for a legal aid society in New York City; U.S. Citizenship and Immigration Services' (USCIS) Office of Policy and Strategy in Washington, DC; and a UNHCR-affiliated migrant shelter in Guadalajara, Jalisco known as FM4: Paso Libre. She authored reports about and provided research assistance on projects related to global mass migration, Special Immigrant Juvenile Status and the migration of women and children from Central America to the U.S.-Mexico border.
She completed her Ph.D. at Columbia University (earning a Bancroft prize for her dissertation) and is currently a Bridge to Faculty Postdoctoral Research Associate at the University of Illinois Chicago. She is an engaging scholar who applies her historical expertise to influence public policy related to the well-being of migrant and U.S. citizen children of mixed-status families.
Cory A. Santos, Sr., Esq.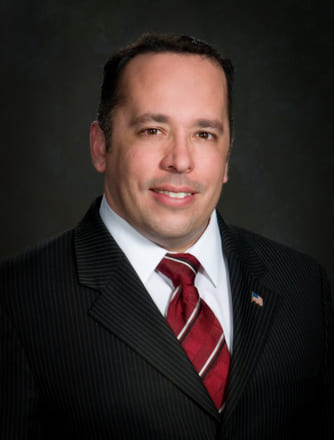 B.A. 1997
I strongly value the solid foundation which my studies in history at the University of Nevada, Reno provided me. I utilized this foundation to navigate law school as a charter class member of the Boyd School of Law at UNLV. During my legal studies, I noticed that studying law with an understanding of history allowed me to better understand the policies behind court rulings.
I then passed several state bar exams, along with being admitted to the U.S. Supreme Court and other appellate federal courts, and I began my journey as a trial attorney in Nevada. I currently run a successful law office, Santos Law, PLLC., representing clients in both Reno/Sparks and Las Vegas/Henderson, mainly in the areas of workers' compensation, entertainment law, personal injury and general criminal/civil law.
My legal career of over twenty plus years includes having argued before the Nevada Supreme Court, resulting in several published opinions, being admitted into The National Trial Lawyers Top 100, receiving an AV Preeminent rating from Martindale-Hubbell, testifying before the Nevada State Legislature, authoring multiple legal articles, and being in the first class to be board certified in workers' compensation by the Nevada State Bar. On the international level, I am an international boxing judge having officiated world championship boxing matches since 2011.
I was strongly supported in college by excellent history professors, notably Professors Richard Davies, Bruce Moran, and Hugh Shapiro. Even decades post-graduation, I stay in occasional contact with them-lunches over the past years with Professor Emeritus Davies are especially cherished. Clearly, my studies at UNR did not just result in a degree but in meaningful relationships which helped mold my professional character.
If you are considering a career, such as law, which requires a well-rounded undergraduate discipline, then I recommend you consider studying history at University of Nevada, Reno.
Donald Stockton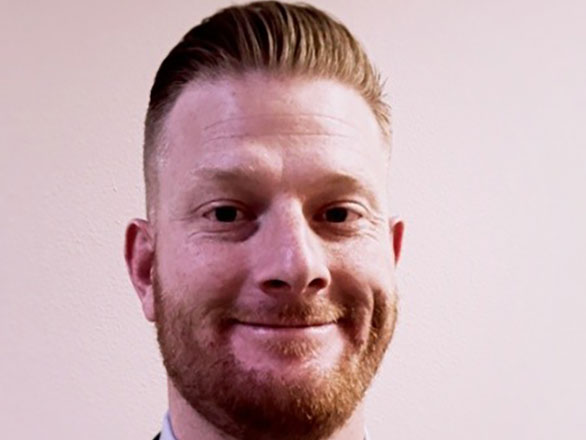 My name is Donald Stockton and I graduated with my B.A. in history with a minor in foreign affairs from Nevada in 2013. Prior to attending UNR, I served in the United States Navy from 2000 to 2004 and then returned to service as a military reservist in 2008, ultimately separating in 2016. I served in the Persian Gulf, the Mediterranean, Baltic and North Seas, along with the Caribbean, the North Atlantic and eventually I served with ground troops in Afghanistan. My time in service showed me parts of the world with fascinating histories and amazing cultures that piqued my curiosity to learn about our world and the events that shaped it.
I chose history as my undergraduate focus to gain the lessons of the past to improve my understanding of how to communicate ideas effectively. My focus during my studies was on central Asia and the cultures that rose and fell from pre-history to the present day. The history undergraduate program provided multiple opportunities to consider and synthesize primary and secondary source material, enabling me to improve my ability to analyze the world around me.
Following my graduation and eventual discharge from the military, I have been serving other military veterans in the community by providing them improved access to their earned benefits. My education has been vital to my career because my improved skills in writing and presentation are the cornerstones of how I provide services.
Tim Suchsland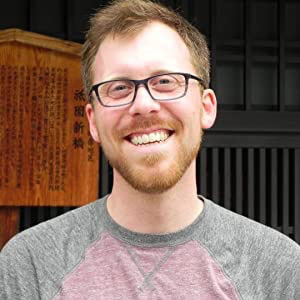 In 2007, I was 22, about to graduate with a degree in history—and, like many soon-to-be-graduates, I was asking somewhat-scary, existential questions… "What am I going to do with my life?" At the time, I was writing my senior thesis on the Beatles' impact on post-War Britain. While I was enjoying the process of this project, listening to the Beatles on repeat, I couldn't help thinking how a history thesis would help me in a future job. In today's world that puts so much emphasis on STEM degrees, a liberal arts education can seem like a frivolous pursuit. But what I have come to realize 15 years after graduation is that my history degree trained me in areas I use daily in my career and life.
Today, I work as a middle school counselor in the Seattle area. I am also a writer and artist. I recently published A Five Finger Feast: Two Years in Kazakhstan, Lessons from the Peace Corps (May 2022, Peace Corps Writers). The training and education that I received through the history program at Nevada helped me tremendously in writing A Five Finger Feast. The program was instrumental in making me a better writer and researcher. More importantly, the program helped me understand the world better. My degree helped me during my Peace Corps service (Kazakhstan 2007–09) to better understand the cultural and historical context of my assignment. The former Soviet Union has a complicated history, and my degree helped me appreciate and best serve the community where I lived in Kazakhstan.
A liberal arts degree is about communicating and understanding ideas. As a school counselor, I work with students and parents from all walks of life. The communication skills I learned at Nevada are instrumental to my work supporting my students. I currently live in Seattle with my wife and two young children.
Carla Trounson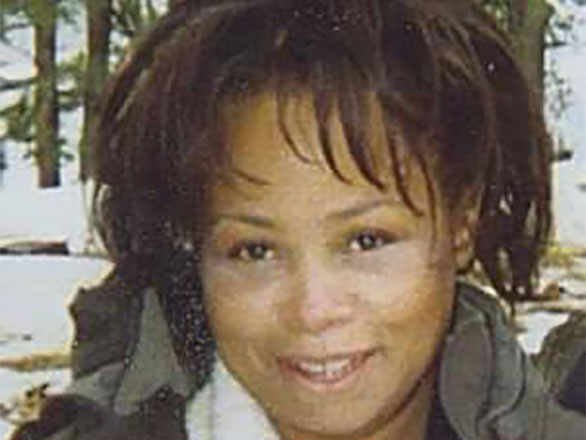 Carla Trounson earned a B.A. in international relations from San Francisco State University in 1980. She relocated to Reno with her children in 1996 and worked for the University of Nevada Getchell Library. While working there she began taking classes and graduated with an M.A. degree in history from the University in 2015. She currently works for the Washoe County Library System where she is the curator of the Shia Szut Holocaust Memorial Collection and an associate member of the Nevada Governor's Council on Education Relating to the Holocaust.
Carla has presented and curated many history programs and public displays over a range of subjects, including African American and Women's History, genocide and genealogy. She says, "I've had the good fortune to utilize the skills I've learned from my historical research and writing to engage and educate." In 2017 she helped secure for WCLS a major Holocaust exhibition from Paris, France called, Hélène Berr: A Stolen Life. Carla says, "I want to give agency to lost voices and marginalized people, exchange ideas with a broad spectrum of people and encourage thought on questions like, when does genocide begin? There are times we all need reminding we have choices: to become a perpetrator, or bystander, or rescuer. Unless we engage and agitate, we render 'never again' meaningless."
Florian L. Waitl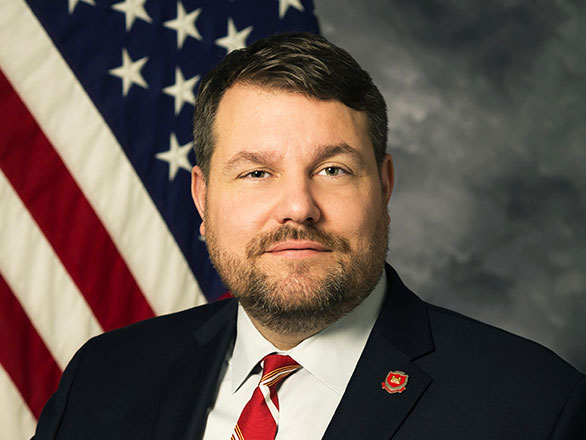 I earned a B.A. in history from the University of Nevada, Reno in 2006. I continued my education and received my M.A. in military history from Norwich University in 2007. I am currently the Command Historian at the U.S. Army Engineer School at Fort Leonard Wood, Missouri as well as the Command Historian (Army National Guard Officer) of the New Mexico National Guard. I am also the Associate Vice President of Human Dimension Leadership Consulting (HDLC), where I provide strategic leadership and direction in long-range planning, program development and staff development. Finally, I coordinate and facilitate staff rides and other leadership development seminars and activities for corporate clients.
The education I received at UNR was a great foundation for my career. From combat patrols in Afghanistan in the early 2010s as a social-cultural research manager, over fact-finding missions in Eastern Europe about the emerging "Russian threat" in 2016 as a military analyst, to battlefield studies and leader development on battlefields throughout the world as a facilitator, to supporting documentaries, to editing and writing a variety of Army publications and history books as a historian; the value of a solid education in history is priceless. You might not end up as a historian (I was lucky!) but the skills, insights and lessons you gain will be invaluable for your future career and life! "History Matters!" is not just a simple slogan for me but words of progress and action!"
Meg Wurm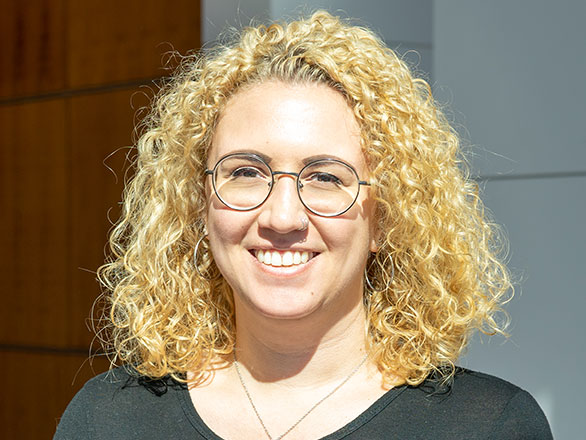 As an undergraduate, I made the decision to major in history simply because I liked the subject. I had some great history teachers in high school who went beyond just having us memorize dates and I had a vague idea of following in their footsteps. I wanted to be the "cool" history teacher who actually made class fun, engaging and relevant, helping students see how history shapes our lives in the present.
Over the years my priorities changed and I decided being a high school teacher wasn't the right path for me. However, I am still incredibly glad I stuck with history as a major because it helped me develop skills that I literally use every single day, in both my professional and personal life. Sometimes I utilize the actual knowledge that I gained in classes - I work for an international affairs school and it's helpful to know how social, cultural and political trends have changed over time to impact the way people and countries interact with each other. But the most important skill my history degree taught me is the ability to think critically and carefully about the world around me. A globally connected internet means that we have more access to more knowledge than anyone else in human history. This means we need to be really good at interpreting that knowledge, determining what information is legitimate and what is false or even dangerous. My history degree gave me the skills to do this and as a result I feel very comfortable making decisions for myself about what information to trust.
If you are interested in learning more about how our current world works, history is absolutely the right major for you. The history faculty at the University of Nevada, Reno are fantastic and they will give you all the tools you need to be a well-informed global citizen.