International Research Opportunity: Sri Lanka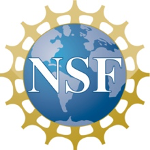 NSF IRES, National Science Foundation International Research Experience for Students, Funded
National Science Foundation
Funded Summer International Research Opportunity: Study Human-Elephant-Conflict around Wasgamuwa National Park Sri Lanka
Applications will be accepted until Thursday, October 26 at 5 p.m. PST.
Students participating in this program will conduct research in and around Wasgamuwa National Park in Sri Lanka. The program is open to full-time University of Nevada, Reno undergraduate students graduating in December 2024 or later and requires students to enroll in two courses in the spring of 2024 to prepare for field work in the summer of 2024. The project is funded by an NSF IRES grant, which covers the cost of project related student travel and lodging and meals in Sri Lanka.
Project Description
The University Sri Lanka Elephant Conservation Consortium is seeking applications for our 8-week summer research program in Sri Lanka in summer 2024. The project focuses on understanding the causes of conflict between human and elephant communities, including competition for resources and habitat. Students accepted into the program will work with the Sri Lanka Wildlife Conservation Society's field biologists, conservationists, and extensionists to study human-elephant-conflict (HEC) at field sites, including Wasgamuwa National Park. Additionally, students will attend workshops hosted by scholars and scientists in Sri Lanka, meet with research institutes in Sri Lanka, participate in field courses hosted by faculty from other universities, and work with HEC affected communities. Students will live and work with their field team to produce research on how to save elephants by helping people.
Recognizing that natural resource management is interdisciplinary in nature, students from all fields are encouraged to apply. The program will cover the costs of flights, room and board, and transportation related to field work in Sri Lanka.
The program requires students to take two classes in the spring of 2024 to prepare for the trip, as well as attend weekly meetings and develop a research project in conjunction with a faculty advisor. Students will fly to Colombo, Sri Lanka in early June and return at the beginning of August. Upon return to campus, students will complete their research and present it at the fall undergraduate research symposium.
Living accommodations
When in Sri Lanka, students will spend the majority of their time living at the SLWCS's Pussellayaya Field House. The Field House is set up like a hostel where each person has a bed with a mosquito net and a locker for their luggage. Additionally, there are showers and bathrooms with running water, a communal living are for working and relaxing, and reliable electricity and cell signal (with internet access). Meals are preprepared by Field House staff and most dietary restrictions can be accommodated. While the Field House is not near a major shopping center, students will have the opportunity to go to Hettiploa for supplies.
Example itinerary
Spring 2024
Accepted students are required to enroll in two courses: HON 399 times TBA and GEOG 405 Tuesdays and Thursdays 10:30 - 11:45 a.m. (prereqs may be waived, depending on circumstances). Additionally, students will meet weekly with project faculty. Students will also apply for a Nevada Undergraduate Research Award and/or NSF EPSCoR.
Summer 2024
students will travel to Sri Lanka and work 6-8 weeks in the field. Here is a possible itinerary:
June 5

, 2024 – Depart RNO (Reno) airport for CMB (Colombo, Sri Lanka) airport.

June 16

-20

, 2024 – In Colombo, Sri Lanka. Planned activities:

June 21

, 2024 – Travel as group from Colombo to Pussellayaya Field House

June 22

, 2024 – August 13

, 2024 – Field work in and around Wasgamuwa National Park.

Students will also, during this time:

Tour the University of Peradeniya in Kandy, and meet with faculty and students

Attend workshops hosted by the Centre for Conservation Research – Sri Lanka

Have time on weekends to tour other parks and sites of interest

August 13

, 2024 – Travel to Colombo

August 15

, 2024 – Depart CMB to RNO
Fall 2024
Students will work with University faculty to analyze their field data and finalize their research. Each student will present their research at the fall undergraduate research symposium.
Who should apply?
Any and all majors
Any University full-time undergraduate student, regardless of major
Up to nine (9) positions for 2024, and we are seeking at least

3 STEM students
3 humanities/non-STEM students

A minimum GPA of 3.0 is required.
All full-time University undergrads, regardless of year or credits completed, may apply, so long as they plan to continue at our University in Fall 2024.
How to apply
Applications are open and review and students may apply up until Thursday October 26 at 5 p.m. PST. It is suggested that students review some of the "Resources for Applicants" provided in the next section to help with the essays
Apply for the Sri Lanka international research opportunity
The application requires the following information:
Personal information: your name, NSHE ID number, University of Nevada, Reno email address
Academic information: year in school, major, expected graduation term
Your (unofficial or official) University transcript
Two letters of recommendation (at least one from a University faculty)

Applicants must contact recommenders directly with application form: Recommendation form
In the application, you are required to provide their name, title, and email

Your resume/CV as PDF or Word Doc(x)
Two required essays (each one, single-spaced page with inch margins and 12-point Times font) uploaded as a PDF or Word Doc(x):

Essay question 1) Explain how participation in this project will enhance your understanding of your discipline (major) and/or profession, as well as how it relates to your future plans
Essay question 2) This project will require students to work in interdisciplinary groups, learn new methodologies for field work, collect and process data, and engage with different communities. With that in mind, give a narrative explanation of relevant work experience and/or completed course work.

A short answer explaining your experience with social media, community engagement, and/or communications and outreach (1250 character limit).
After October 26 applications will be reviewed and finalists will be invited to interview in early November.
Letters of Recommendation
Applicants must have two recommenders. One of the recommenders must be a University of Nevada, Reno faculty member. The other recommender may be a University faculty member, employer, or supervisor. None of the recommenders should be related to the applicant.
Applicants must email the recommendation form to their recommenders. The recommendation form link can be found here:
Resources for applicants
This project is drawing from a variety of scholarly conversations. To better understand the project, and to help students write their essays, we suggest that you look at some of the following resources:
Project partners
Look at the Sri Lanka Wildlife Conservation Society website to see the kinds of projects they are working on. Also, what research is being done at Centre for Conservation Research – Sri Lanka.
Human-elephant conflict
Corea, R. (2006). "Establishing a sustainable model for the long-term conservation of the elephants in Sri Lanka." Gajah, 24, 13-17.
Fernando, P. (2015). "Managing Elephants in Sri Lanka: Where We Are and Where We Need to Be." Ceylon Journal of Science (Biological Sciences), 44(1), 1-11. doi:10.4038/cjsbs.v44i1.7336
Fernando, P., De Silva, M. K. C. R., Jayasinghe, L. K. A., Janaka, H. K., & Pastorini, J. (2019). "First country-wide survey of the Endangered Asian elephant: towards better conservation and management in Sri Lanka." Oryx, 1-10. doi:10.1017/S0030605318001254
King L, Pardo M, Weerathunga S, Kumara TV, Jayasena N, Soltis J, & de Silva S. (2018). "Wild Sri Lankan elephants retreat from the sound of disturbed Asian honey bees." Current Biology, 28(2):R64- R65. DOI: 10.1016/j.cub.2017.12.018.
Köpke,S.;Withanachchi, S.S.; Pathiranage, R.; Withanachchi, C.R.; Gamage, D.U.; Nissanka, T.S.; Warapitiya, C.C.; Nissanka, B.M.; Ranasinghe, N.N.; Senarathna, C.D.; et al. (2021) Human–Elephant Conflict in Sri Lanka: A Critical Review of Causal Explanations. Sustainability, 13, 8625. https://doi.org/10.3390/ su13158625
Lainé, N. (2018). "Asian Elephant Conservation: Too Elephantocentric? Towards a Biocultural Approach of Conservation." Asian Bioethics Review, 10(4), 279-293. doi:10.1007/s41649-018-0070-z
Context for interdisciplinary research
Alagan R & Aladuwaka S. (2012). "Innovative public participatory GIS methodologies adopted to deal with the Social Impact Assessment process challenges: a Sri Lankan experience." URISA Journal, 24(2):19.
Druschke CG, Reynolds N, Morton-Aiken J, Lofgren IE, Karraker NE, & McWilliams SR. (2018). "Better science through rhetoric: A new model and pilot program for training graduate student science writers." Technical Communication Quarterly, 27(2):175-190. DOI: 10.1080/10572252.2018.1425735.
Gilless JK. (2015). "The Berkeley Summit—Looking to the Future for Forestry Education." Journal of Forestry, 113(6):587-591. DOI: 10.5849/jof.15-066.
Herndl CG, Goodwin J, Honeycutt L, Wilson G, Graham SS, & Niedergeses D. (2011). "Talking Sustainability: Identification and Division in an Iowa Community." Journal of Sustainable Agriculture, 35(4):436-461. DOI: 10.1080/10440046.2011.562068.
Smith, L. T. (2005). "Building a Research Agenda for Indigenous Epistemologies and Education." Anthropology & Education Quarterly, 36(1), 93-95. doi:10.1525/aeq.2005.36.1.093
Waddell, C. (1995). "Defining Sustainable Development: A Case Study in Environmental Communication." Technical Communication Quarterly, 4(2), 201-216.
Walker, G. (2007). "Public Participation as Participatory Communication in Environmental Policy Decision-Making: From Concepts to Structured Conversations." Environmental Communication: A Journal of Nature and Culture, 1(1), 99-110. doi:10.1080/17524030701334342
NSF grant summary
Human-Elephant Conflict (HEC) is an ecosystem management problem in Sri Lanka. Each year, an average of over 70 people and 200 elephants die from HEC. The elephant's current range is 60% of the country, 70% of which is cohabitated with humans. In all areas where people and elephants cohabitate there have been reports of HEC. As the population in Sri Lanka has increased, agricultural production has had to expand into habitats historically used by elephants for forage. Students working on this project will map and study interactions between humans and elephants around Wasgamuwa National Park.
Participating students will conduct research in collaboration with and under the direction of the Sri Lanka Wildlife Conservation Society (SLWCS), an internationally recognized non- governmental organization that works with communities and other stakeholders to mitigate HEC in the areas surrounding Wasgamuwa National Park. The SLWCS identifies and develops new and innovative ways to deter humans and elephants from coming into contact with each other, there-by saving both human and elephant life. The SLWCS does this by facilitating collaborative ecosystem management between communities. Using GIS technology driven by community-based participatory research, students will develop research questions to better understand the parameters of HEC. Additionally, students will consult with faculty from the University of Peradeniya and the University of Colombo to explore the historical context and the ethical nature of their research. Other research institutions in Sri Lanka, including the American Institute for Sir Lanka Studies and the Center for Conservation and Research, will conduct workshops for students, introducing them to other resources and research networks.
This proposal asks for 3 years of funding to take 9 undergraduate students to Sri Lanka to work with the SLWCS. Each year 9 new students will be selected, supporting a total of 27 students over the duration of the grant. All students will be undergraduates enrolled full-time in a degree-seeking program at the University of Nevada, Reno (UNR). In order to highlight the interdisciplinary nature of collaborative ecosystem management, each cohort of students will include students studying both STEM disciplines and the humanities.
Students who participate in this project will travel to Sri Lanka to work with the SLWCS for 8 weeks during the summer. Prior to departure, students will take a course on GIS methodologies and a team- taught, interdisciplinary course on ecology, natural resource management, and environmental communication. While in Sri Lanka, students will collect field data using a variety of methodologies from different disciplines under the direction of SLWCS researchers. The SLWCS researchers will act as mentors for students, each student focusing on a specific project. Once students have finished their fieldwork and returned to the University of Nevada, Reno, they will work with faculty to turn their research into scholarship.
Contact us
If you have any questions, you can email the University of Nevada, Reno Sri Lanka Elephant Conservation Consortium at: unrslelephantcc@gmail.com
Or University of Nevada, Reno faculty members involved in the project: