Community Advisory Board
The Honors College Community Advisory Board (CAB) consists of community members invested in bettering the Honors College. The CAB shares its wisdom with the honors community, spreads word about the college among influencers and leaders and provides financial support to the college. The CAB is chaired by honors alumnus Daniel Lindbergh Lang, with experienced entrepreneur Larry Barber as vice-chair.
The CAB formed in 2020 under the co-leadership of Steven Caloiaro and the late Richard Siegel. Together, Caloiaro and Siegel began what continues to grow as an enthusiastic team. CAB members engage supporters of the college and develop it. To donate, please see the 'Invest' button on the honors homepage. For membership and inquiries, please write to our chair, Daniel: daniellang@nevada.unr.edu.
Larry Barber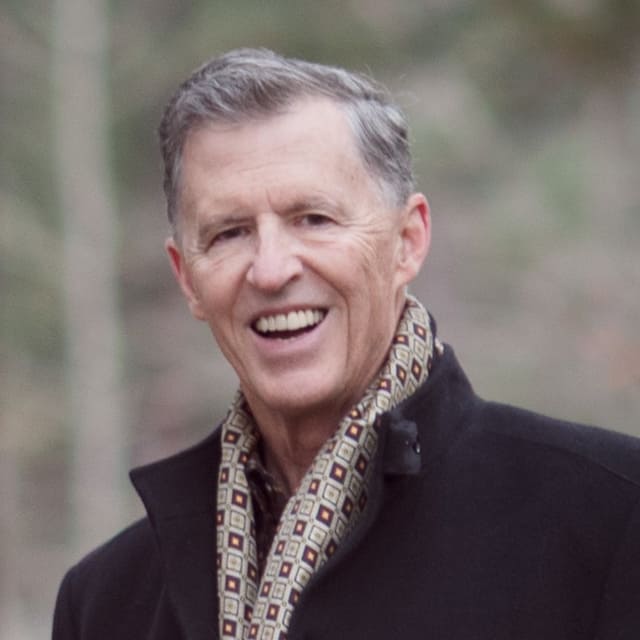 Mr. Barber serves as vice-chair of this CAB. He started his career as a United States Air Force officer where he held a top-secret EBI clearance, before spending thirty years in Silicon Valley high technology companies. He was instrumental in development of numerous high-tech products. He is a serial entrepreneur and a member of the selection committee of the Sierra Angels, one of the oldest Angel investment groups in the US.
He is a successful initial investor in numerous high-tech companies including Rotten Tomatoes, Tom's Hardware Guide and many others. His sites served over 45 million users per month. Mr. Barber was also founder of a data mining start up that was the 14th largest data collector in the world. It supplied and still supplies real-time data to set pricing at Sears, Best Buy, Samsung, Seagate. Disney, Micron and others.
His education consists of a Bachelors in Chemistry from the State University of New York and a Master's in Management and Informational Systems from the University of Southern California.
Austin Brown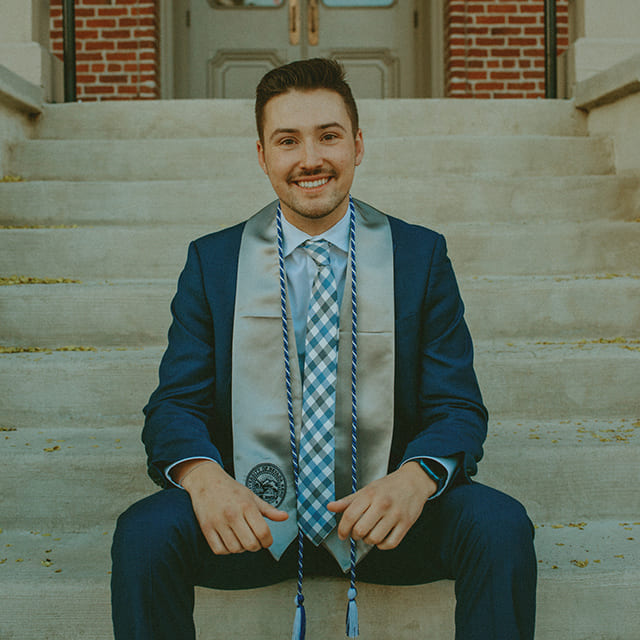 Austin serves as president of the Honors College Alumni Chapter. He works in the Office of Government Relations and Community Engagement while completing his Mater of Public Administration at the University of Nevada, Reno.
Austin graduated with degrees in political science and psychology from the University of Nevada, Reno's Honors College in May of 2022. He has previously served as the ASUN Student Body President and worked in the NSHE Board of Regents, System Administration Office. After completion of his undergraduate career, Austin spent the summer interning for US Senator Jacky Rosen in her Washington, DC office.
Steven Caloiaro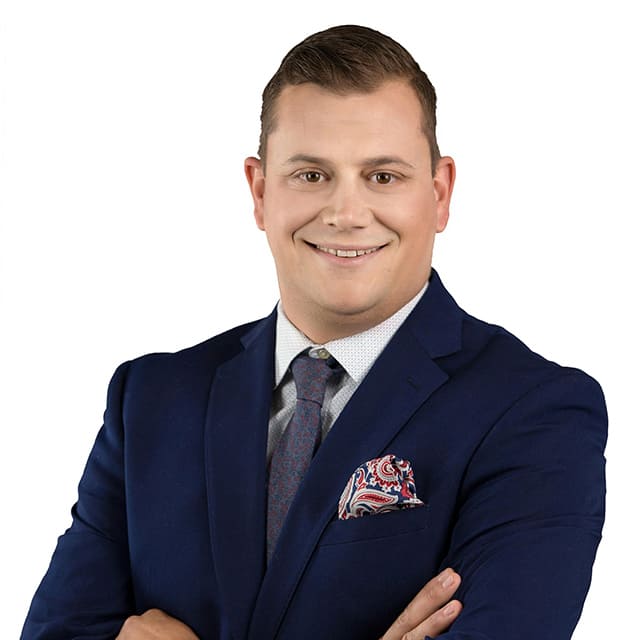 Steven Caloiaro was the inaugural co-chair of this CAB in 2020, serving as its chair for the 2021 term. He graduated from the University of Nevada, Reno with Honors in 2004. During his time at Nevada, Steven was the President of the Honors College Student Counsel, a two-term ASUN Senator, and won a national championship with the University's Hockey Team. Following his time at Nevada, Steven went to the University of San Diego, School of Law. After graduation he came back to Reno to practice law and is now a partner in the national law firm Dickinson Wright. Steven was recently awarded Northern Nevada's 40 under 40.
Bianka Dodov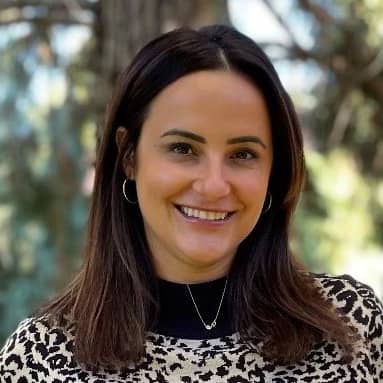 Bianka is a native Nevadan, born and raised in Reno. She attended UNLV where she received a bachelor of arts degree in Political Science, with honors. During her time at UNLV, she was an active member of the Honors College. Following her time at UNLV, she lived in Washington, DC where she spent three years advocating for recognition of the Armenian Genocide by the U.S. government. She earned her law degree at Seton Hall University School of Law and spent the next 10 years living and working in New York City in securities finance and legal compliance. She moved home to Reno in 2019 and currently works as a Senior Attorney at Sierra Crest Business Law Group, where she heads up the Firm's Corporate and Business Transactional practice.
Adriel Friedler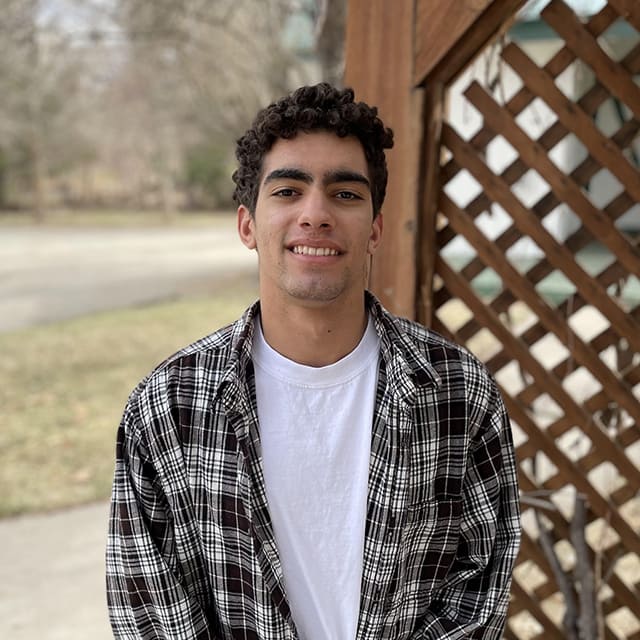 Adriel Friedler serves as president of the Honors Student Council. He is a junior majoring in finance and accounting who also minors in graphic design. He enjoys snowboarding at the local mountain of Squaw Valley in Tahoe, California as well as mentoring and teaching incoming students as a NevadaFit mentor for the College of Business. In addition to being a full time student Adriel works as an accountant when he is not acquiring more knowledge.
Daniel Lang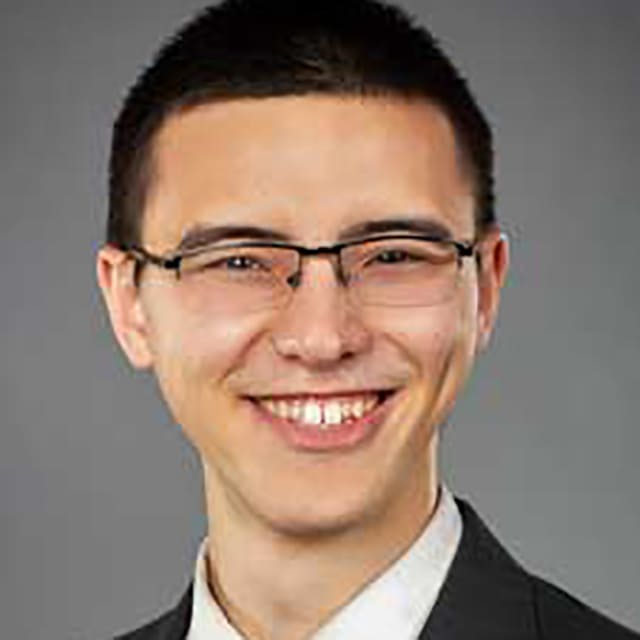 Daniel Lindbergh Lang, chair of the Community Advisory Board (CAB), serves as a Peace Corps Volunteer in Mongolia (2019–2020; 2022–). He graduated the University of Nevada, Reno with Honors in 2019, attaining his bachelor's in journalism with emphases in public relations and advertising. Eager to welcome and connect as a citizen diplomat, he speaks both Mandarin Chinese and Mongolian. Outside the CAB, Daniel also serves on the nonprofit boards of both the Lin Yuejun Lang Foundation and the Overseas Dispatch.
Daniel's passion for the Honors College has been with him since his time here as an undergrad. As a student, he helped to found both the Honors Student Council and the Journalism Student Council, serving two terms as the latter's president. Prior to these, he held positions as historian, public relations chair and peer mentor among Honors Student Ambassadors. Since graduation, he contributed to the Honors College's strategic planning process, co-chaired its Alumni Task Force, named 'Honors Beyond: The Mentorship Network' and served as secretary then vice-chair of this CAB. Daniel loves to travel and mentor. In the years since 2017, Daniel has worked, studied and prayed in nine countries on three continents. In his free time, you'll probably find him exploring, writing or reflecting, ever eager to share an experience.
Bryan McArdle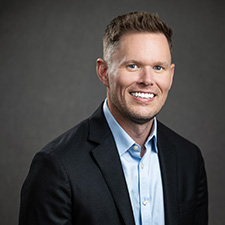 Bryan McArdle is the Vice President of Entrepreneurial Development at the Economic Development Authority of Western Nevada (EDAWN). Bryan helps entrepreneurs launch startups and grow their businesses throughout the Biggest Little City. He is an organizer for Startup Weekend Reno and facilitated what is now Startup Row on First Street in Reno. Bryan also led the Summit Venture Mentoring Service that supports the growth of high potential startup companies.
Mary Powell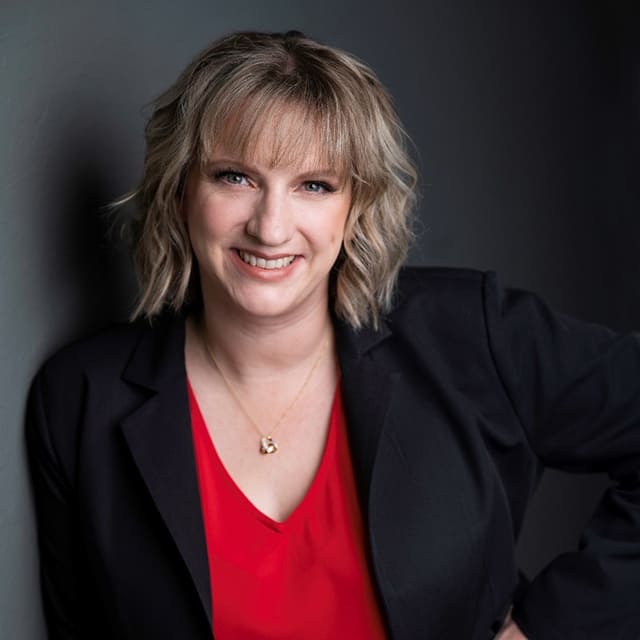 Mary Powell is the Executive Director of the American Red Cross of Northern Nevada serving thirteen counties with essential services during emergencies. As a leader in the non-profit sector, Mary believes in strengthening communities through volunteer service and generosity. Having been born and raised in Gardnerville, Nevada, she brings a small-town philosophy of community to her work across northern Nevada and beyond. Mary is a veteran of the United States Air Force and has a bachelor's degree from Southern New Hampshire University. She believes in developing young leaders who are open-minded to diverse perspectives that will help to connect our community and address challenges that will impact future generations. Mary received an achievement medal for her work during Operation Iraqi Freedom and Operation Enduring Freedom and is a two-time YPN Twenty under 40 Finalist. After 14 years of living in Alaska, Mary returned to northern Nevada with her husband and daughter in 2014.
Value Quraishi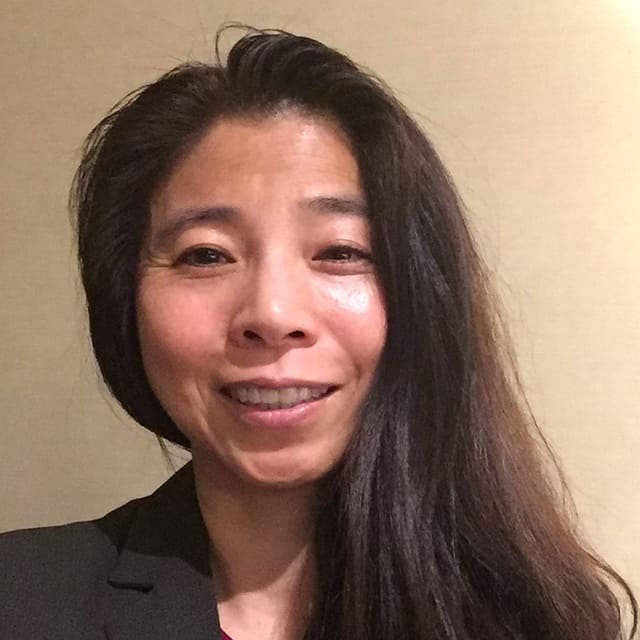 Value is a software technology product and team builder who specializes in global scaling and turn-around. She is an advisor or board member for several companies, mainly in the area of software technology applications and cloud transformation. She is on the board of Trustee for Economic Development Authority of Western Nevada (EDAWN) and has been building Reno's start-up ecosystem with a group of like-minded entrepreneurs and ecosystem builders for a number of years.
She is a mentor at the UNR's Innevation Center and the Innovator Accelerator Program 2021 cohort. She has a knack for integrating student interns, new graduates entering professional careers for the first time, or professional pivoting to new trades into the software technology and game industries.
Jason Truppi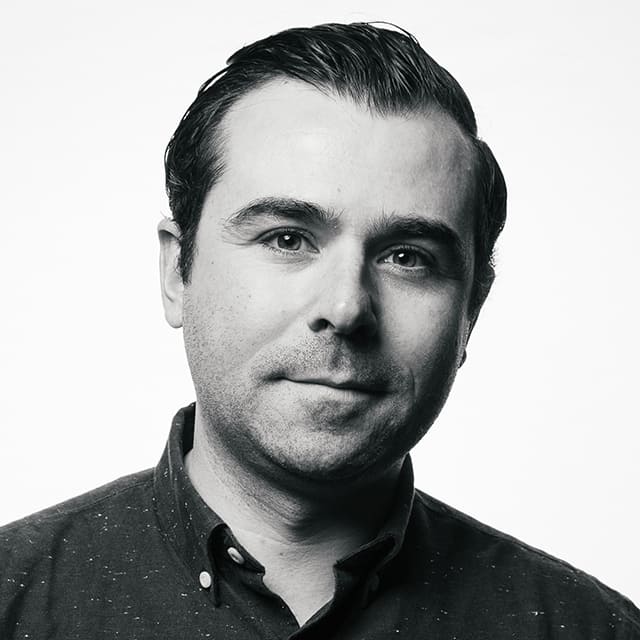 Jason has more than two decades of technology experience, notably including working on some of the largest national security and criminal cyber intrusion cases as a Cyber Special Agent for the FBI. He also served as Director of Security at Tanium, where he developed threat detection techniques at scale for Fortune 500 companies, before moving on to found several companies in cybersecurity, data analytics, fintech, and insurtech. In addition to his leadership roles, Jason is an advisor to several technology-based startups (Armis, ALTR, Tonic, Valkyrie, Jet) and continues to drive cyber policy as a Cybersecurity Fellow at the Center for Strategic & International Studies.
Dan Villanueva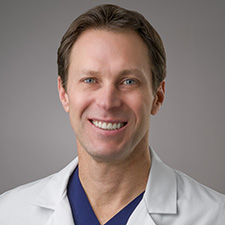 Dr. Dan Villanueva, CAB Treasurer, serves as Senior Director for CBYX and Transatlantic/University Partnerships at Cultural Vistas. There, he coordinates the team selecting American young professionals for a yearlong exchange in Germany sponsored by the U.S. Congress and German Parliament while providing services to reciprocal German participants in the USA. He also develops contacts with U.S. higher ed institutions for sustainable global studies programming.
Dan's award-winning involvement in Honors education as faculty and administrator at both of Nevada's Honors Colleges spans more than two decades: First at UNLV, and then at the University of Nevada, Reno. Most recently, Dan was NSHE GEAR UP coordinator, directing statewide college-access programming for underrepresented students while continuing to be adjunct faculty at the University of Nevada, Reno honors.
Dan holds a B.A. in German and International Relations (American University) and an M.A. and Ph.D. in German Studies (Duke University), and is author and translator of scholarly works in language pedagogy, German Studies, and Honors education.
Chul Yim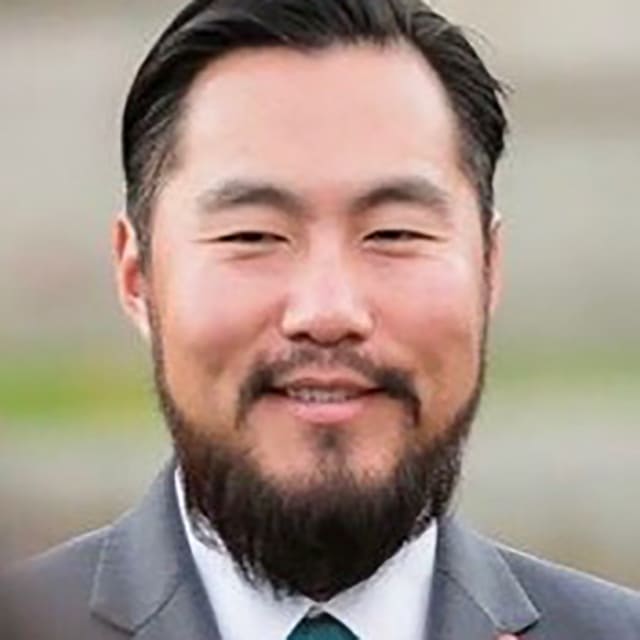 Chul Yim graduated with Honors from the College of Engineering at the University of Nevada in 2004 with a B.S. in Computer Science. While at the University, he served as President of ASUN and was a member of Sigma Alpha Epsilon fraternity. Chul is the National Director of State and Local Government, and Education for Virsec Systems, Inc., a mission-critical cybersecurity company, where he leads a team to protect governments and enterprises from sophisticated cyber threats. He credits much of his success to the rigorous academic coursework in the Honors Program, leadership opportunities, and lifelong friendships built during college. Today, he remains actively involved with the University having served on the Alumni Council for the past six years. Outside of work, Chul can be found advising and investing in civic-tech startups, golfing, skiing, fly fishing, or globe-trotting the world. Chul splits his time in San Francisco, North Lake Tahoe, and Reno.
Deane Albright
No information received
Cassidy D'amour
Cassidy D'Amour is a Licensed Social Worker and clinical social work intern, and she was the co-chair of the Honors Alumni Task Force. She joined the Honors Program in Fall 2012, and she graduated with her bachelor of arts degree in psychology with an emphasis in research and a minor and certificate in addiction treatment services from the University of Nevada, Reno with in Cursu Honorum distinction in 2016. She went on to complete her master of social work from the University of Nevada, Reno in 2018. As an undergraduate student, she was active in Honors Ambassadors, Sigma Kappa, and studied abroad in Italy in Summer 2015. She served on the College of Liberal Arts Student Advisory Board, as an undergraduate teaching assistant, a research assistant in multiple labs in the psychology department, and as President of Golden Key Honors Society.
Cassidy works as a therapist full time at Alta Vista Mental Health in Reno with her goldendoodle, Max who is a therapy dog in training. Cassidy has experience working in residential treatment, transitional living, and outpatient treatment settings for mental health and substance abuse. She also serves her time as the Mission Chair for the Northern Nevada Walk to End Alzheimer's Planning Committee and as an advisor for the local Sigma Kappa chapter. In her free time, Cassidy likes to spend time cardio-kickboxing, traveling, relaxing at the beach, and enjoying local events in Northern Nevada.
Maggie Dial
Maggie Dial was a junior majoring in biochemistry and molecular biology who hopes to attend medical school after graduation. She is served as President of the Honors Student Council. She enjoys playing violin in the Symphony Orchestra at the University as well as mentoring and teaching other students.
Robyn Powers
Robyn had a varied career that included positions in human resources management, project management, quality improvement and fund development in both corporate and non-profit sectors. She retired in 2013 after working for 15 years as director of development for the University of Nevada's School of the Arts and College of Liberal Arts. In 2015, she enjoyed serving as Interim Executive Director of the Truckee Meadows Community College Foundation. In addition to the Honors College, she is currently serving on advisory boards for the John and Geraldine Lilley Museum of Art, and Galilee Episcopal Camp and Retreat Center.
Robyn was born and raised in Reno, Nevada. She attended the University of Nevada, Reno where she was active in student government. She enjoys traveling and exploring the world and has visited many parts of the globe from Alaska to Antarctica, from the Yangtze River to Morocco, and many cities in between.