Community Advisory Board
The Community Advisory Board (CAB) consists of community members invested in betterment of the newly established Honors College. The CAB is co-chaired by Richard Siegel and Steven Caloiaro. Together, Siegel and Caloiaro have created an executive board of dedicated community members to help grow and improve the Honors College. Please contact CAB Secretary, Daniel Lang, for inquiries: daniellang@nevada.unr.edu.
Steven Caloiaro
Steven Caloiaro is the co-chair of the inaugural Honor CAB. He graduated from the University of Nevada, Reno with Honors in 2004. During his time at Nevada, Steven was the President of the Honors College Student Counsel, a two-term ASUN Senator, and won a national championship with the University's Hockey Team. Following his time at Nevada, Steven went to the University of San Diego, School of Law. After graduation he came back to Reno to practice law and is now a partner in the national law firm Dickinson Wright. Steven was recently awarded Northern Nevada's 40 under 40.
Cassidy D'amour
Cassidy D'Amour is a Licensed Social Worker and clinical social work intern, and she is the co-chair of the Honors Alumni Task Force. She joined the Honors Program in Fall 2012, and she graduated with her bachelor of arts degree in psychology with an emphasis in research and a minor and certificate in addiction treatment services from the University of Nevada, Reno with in Cursu Honorum distinction in 2016. She went on to complete her master of social work from the University of Nevada, Reno in 2018. As an undergraduate student, she was active in Honors Ambassadors, Sigma Kappa, and studied abroad in Italy in Summer 2015. She served on the College of Liberal Arts Student Advisory Board, as an undergraduate teaching assistant, a research assistant in multiple labs in the psychology department, and as President of Golden Key Honors Society.
Cassidy now works as a therapist full time at Alta Vista Mental Health in Reno with her goldendoodle, Max who is a therapy dog in training. Cassidy has experience working in residential treatment, transitional living, and outpatient treatment settings for mental health and substance abuse. She also serves her time as the Mission Chair for the Northern Nevada Walk to End Alzheimer's Planning Committee and as an advisor for the local Sigma Kappa chapter. In her free time, Cassidy likes to spend time cardio-kickboxing, traveling, relaxing at the beach, and enjoying local events in Northern Nevada.
Maggie Dial
Maggie Dial is a junior majoring in biochemistry and molecular biology who hopes to attend medical school after graduation. She is currently serving as President of the Honors Student Council. She enjoys playing violin in the Symphony Orchestra at the University as well as mentoring and teaching other students.
Daniel Lang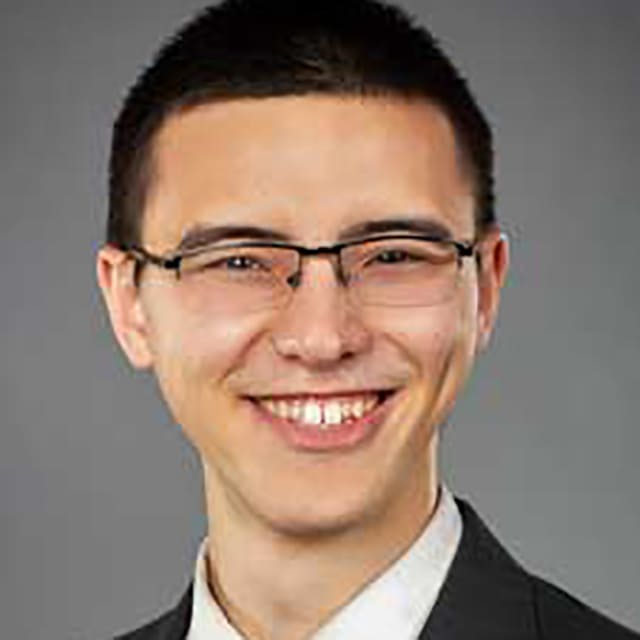 Daniel Lindbergh Lang is a motivated communicator having returned to Nevada after Peace Corps service in Mongolia (2019-2020). He graduated the University with Honors in 2019, attaining his bachelor's in journalism, emphases in public relations and advertising. Always eager to welcome, he speaks both Mandarin Chinese and Mongolian. Daniel co-chairs the Honors Alumni Task Force and also serves as secretary of both our Honors Community Advisory Board and the Social Justice Task Force of the American Psychological Association's Society for the Psychology of Religion and Spirituality.
Daniel's no stranger to leadership. As an undergraduate, he had helped to found both our Honors Student Council and the Journalism Student Council, serving two terms as the latter's president. He had also held positions as historian, public relations chair and a peer mentor among Honors Student Ambassadors and Kiwanis Service Leadership Programs. In 2017, 2018 and 2019 he had studied abroad in China and Taiwan including as a U.S. Department of State Critical Language Scholar then Phi Kappa Phi grant recipient. An avid learner, Daniel values mentorship and believes that many innovations stem from understanding others' stories and our own. He spends his free time exploring, writing and studying and has been helping on a Boston University project to interpret Latin and Chinese historical records for audiences worldwide.
Mary Powell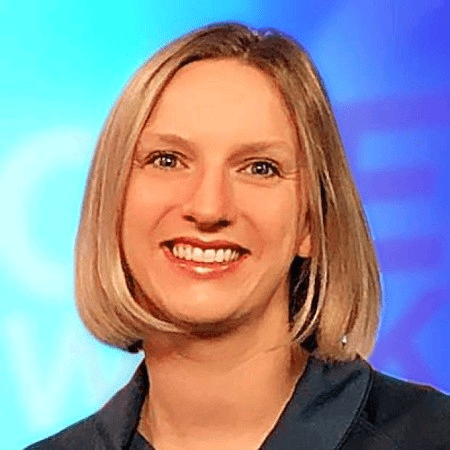 Mary Powell is the Executive Director of the American Red Cross of Northern Nevada serving thirteen counties with essential services during emergencies. As a leader in the non-profit sector, Mary believes in strengthening communities through volunteer service and generosity. Having been born and raised in Gardnerville, Nevada, she brings a small-town philosophy of community to her work across northern Nevada and beyond. Mary is a veteran of the United States Air Force and has a bachelor's degree from Southern New Hampshire University. She believes in developing young leaders who are open-minded to diverse perspectives that will help to connect our community and address challenges that will impact future generations. Mary received achievement medal for her work during Operation Iraqi Freedom and Operation Enduring Freedom and is a two-time YPN Twenty under 40 Finalist. After 14 years of living in Alaska, Mary returned to northern Nevada with her husband and daughter in 2014.
Robyn Powers
Robyn had a varied career that included positions in human resources management, project management, quality improvement and fund development in both corporate and non-profit sectors. She retired in 2013 after working for 15 years as director of development for the University of Nevada's School of the Arts and College of Liberal Arts. In 2015, she enjoyed serving as Interim Executive Director of the Truckee Meadows Community College Foundation. In addition to the Honors College, she is currently serving on advisory boards for the John and Geraldine Lilley Museum of Art, and Galilee Episcopal Camp and Retreat Center.
Robyn was born and raised in Reno, Nevada. She attended the University of Nevada, Reno where she was active in student government. She enjoys traveling and exploring the world and has visited many parts of the globe from Alaska to Antarctica, from the Yangtze River to the Morocco, and many cities in between.
Additional members
Deane Albright – No information received