Alumni chapter
The Honors Alumni Chapter is in the process of being reestablished through dedicated members of an honors alumni task force. The task force is co-chaired by honors alum, Cassidy D'Amour and Daniel Lang. The alumni chapter will offer programming with a special emphasis on social activities, networking, mentorship, service, undergraduate recruitment, and supporting current students in the Honors College professionally and financially.
Cassidy D'amour
Cassidy D'Amour is a Licensed Social Worker and clinical social work intern, and she was the co-chair of the Honors Alumni Task Force. She joined the Honors Program in Fall 2012, and she graduated with her bachelor of arts degree in psychology with an emphasis in research and a minor and certificate in addiction treatment services from the University of Nevada, Reno with in Cursu Honorum distinction in 2016. She went on to complete her master of social work from the University of Nevada, Reno in 2018. As an undergraduate student, she was active in Honors Ambassadors, Sigma Kappa, and studied abroad in Italy in Summer 2015. She served on the College of Liberal Arts Student Advisory Board, as an undergraduate teaching assistant, a research assistant in multiple labs in the psychology department, and as President of Golden Key Honors Society.
Cassidy works as a therapist full time at Alta Vista Mental Health in Reno with her goldendoodle, Max who is a therapy dog in training. Cassidy has experience working in residential treatment, transitional living, and outpatient treatment settings for mental health and substance abuse. She also serves her time as the Mission Chair for the Northern Nevada Walk to End Alzheimer's Planning Committee and as an advisor for the local Sigma Kappa chapter. In her free time, Cassidy likes to spend time cardio-kickboxing, traveling, relaxing at the beach, and enjoying local events in Northern Nevada.
Daniel Lang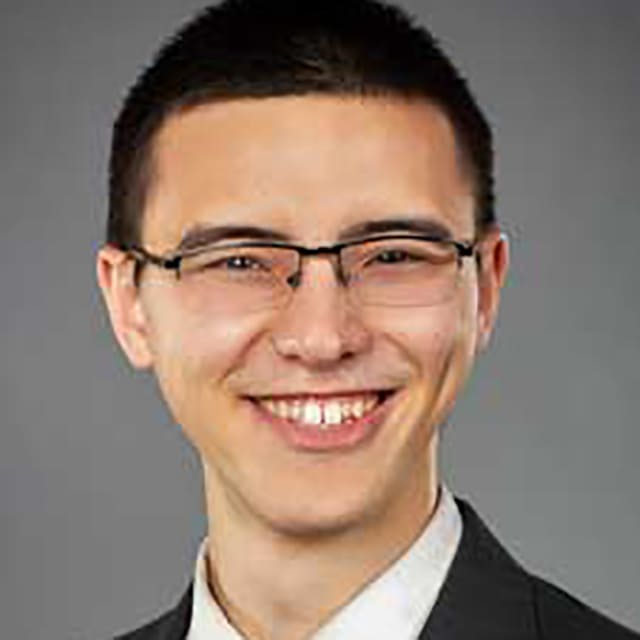 Daniel Lindbergh Lang, chair of the Community Advisory Board (CAB), serves as a Peace Corps Volunteer in Mongolia (2019–2020; 2022–). He graduated the University of Nevada, Reno with Honors in 2019, attaining his bachelor's in journalism with emphases in public relations and advertising. Eager to welcome and connect as a citizen diplomat, he speaks both Mandarin Chinese and Mongolian. Outside the CAB, Daniel also serves on the nonprofit boards of both the Lin Yuejun Lang Foundation and the Overseas Dispatch.
Daniel's passion for the Honors College has been with him since his time here as an undergrad. As a student, he helped to found both the Honors Student Council and the Journalism Student Council, serving two terms as the latter's president. Prior to these, he held positions as historian, public relations chair and peer mentor among Honors Student Ambassadors. Since graduation, he contributed to the Honors College's strategic planning process, co-chaired its Alumni Task Force, named 'Honors Beyond: The Mentorship Network' and served as secretary then vice-chair of this CAB. Daniel loves to travel and mentor. In the years since 2017, Daniel has worked, studied and prayed in nine countries on three continents. In his free time, you'll probably find him exploring, writing or reflecting, ever eager to share an experience.
Lindsey Forbes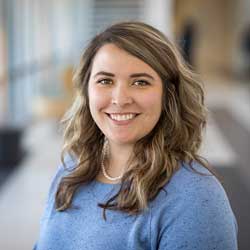 Lindsey Forbes is a two-time alumna from the University of Nevada, Reno, graduating in 2016 from the Honors Program with a B.S. in Discrete Mathematics and Operations Research and again in 2018 with a M.A. in Educational Leadership. During her graduate program, Lindsey completed an internship with the then Honors Program, related to service learning and Honors recruitment. Afterwards, she started her career at the University of Nevada, Reno as the Neuroscience Academic Advisor where she earned NACADA's "Outstanding New Advisor" award at their annual national conference. In 2019, Lindsey transitioned to a position at the University's medical school as the Outreach and Recruitment Coordinator for Northern Nevada. She loves her current role because it falls at the intersection of three of her favorite things: education, mentoring, and Nevada.
Raised in the Reno/Carson area, Lindsey loves her community and is always eager to give back. Since 2018 she has served as a senior companion for the Sanford Center for Aging where she has spent over 300 hours working one on one with a local senior. She also serves as the faculty advisor for Circle K International, Alpha Epsilon Delta, and Alpha Omicron Pi. Beyond her advising role for AOII, Lindsey also sits on the international education standing committee for the organization which develops the educational programming used across the U.S. and Canada. She has also served on the board for the Nevada Young Alumni Chapter since 2019.
Additional members
Shahil Pema
Josue Regalado
Dr. Daniel Villanueva