Alumni Chapter
The Honors Alumni Chapter will offer programming with a special emphasis on social activities, networking, mentorship, service, undergraduate recruitment, and supporting current students in the Honors College professionally and financially.
Austin Brown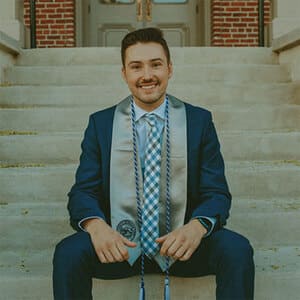 Position: President
Majors: Psychology & Political Science
Hometown: Reno, NV
Class of: 2022
Austin Brown graduated from UNR Honors in 2022 with degrees in both Psychology and Political Science. During his time at the University, Austin was involved heavily with ASUN, holding positions as an intern, Chief of Staff, Vice President and President. He was also committed to outreach and service with participation in RHA as the Director of Outreach, Blue Key Honors Society, and as an orientation guide. His favorite memory from his time at his hometown University was cooking and serving students pancakes on the quad at midnight during the Wolf It Down Homecoming event during his senior year.
Crissey Cameron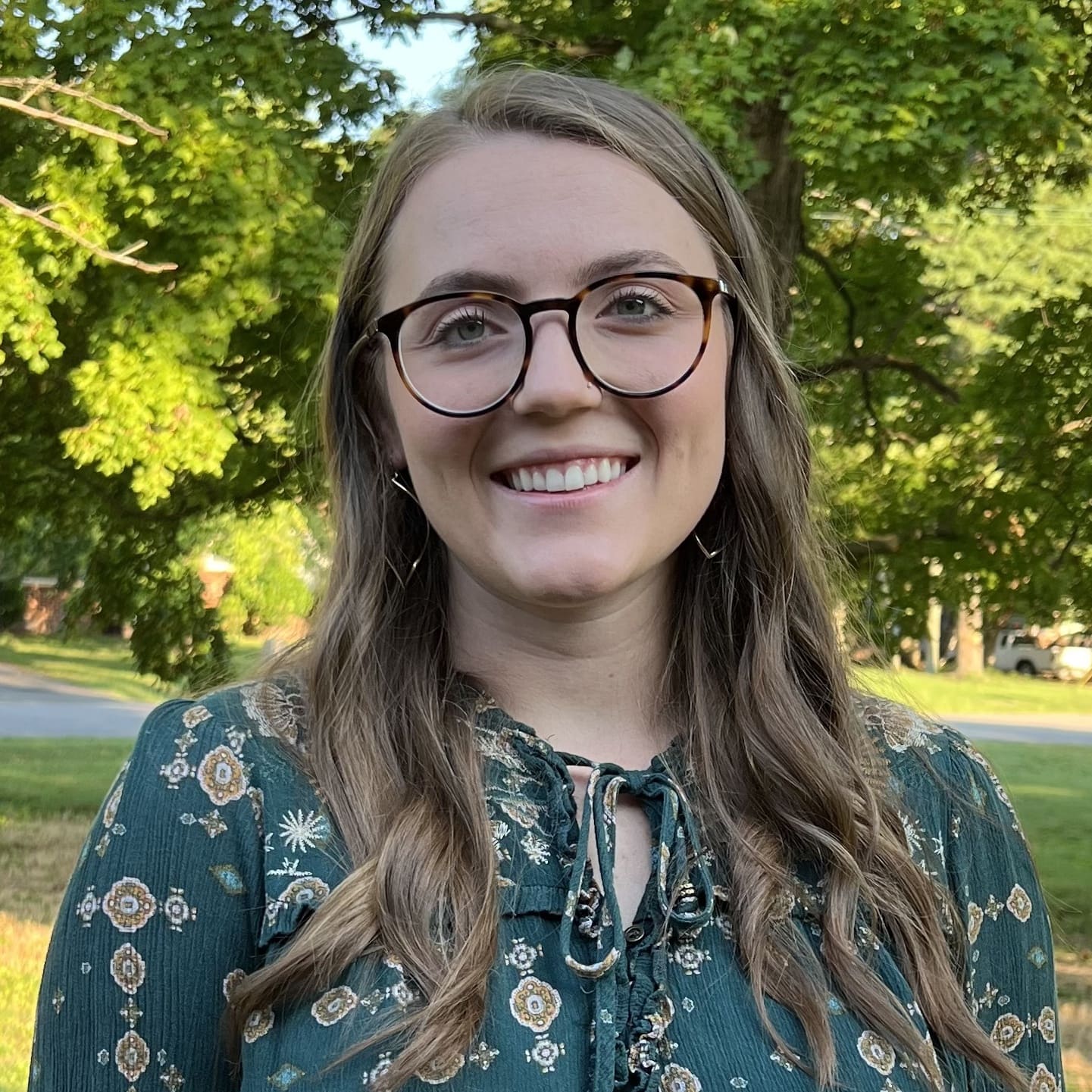 Major: B.S. Chemistry
Hometown: Reno, NV
Class of: 2020
Crissey Cameron is from Reno, NV and earned a Bachelors of Science in Chemistry while at UNR. She was involved in Honors Ambassadors, Honors Student Council, and Undergraduate Research. "Being a teaching assistant for general chemistry labs was a great experience for me. I loved sharing my knowledge about chemistry with other students, hopefully giving them happy memories of a subject that is so intimidating for most people."
Srivardhan Jangili
Majors: Political Science and International Affairs
Hometown: Las Vegas, NV
Class of: 2022
Sri Jangili ventured to UNR from Las Vegas, NV and majored in Political Science and International Affairs. During his time in the Honors College, Sri was involved in the Honors College Student Council. Sri says that he, fondly remembers rushing with his friends to get to the dining hall which closed at 8:30 after class which ended at 8:15.
Jayde Powell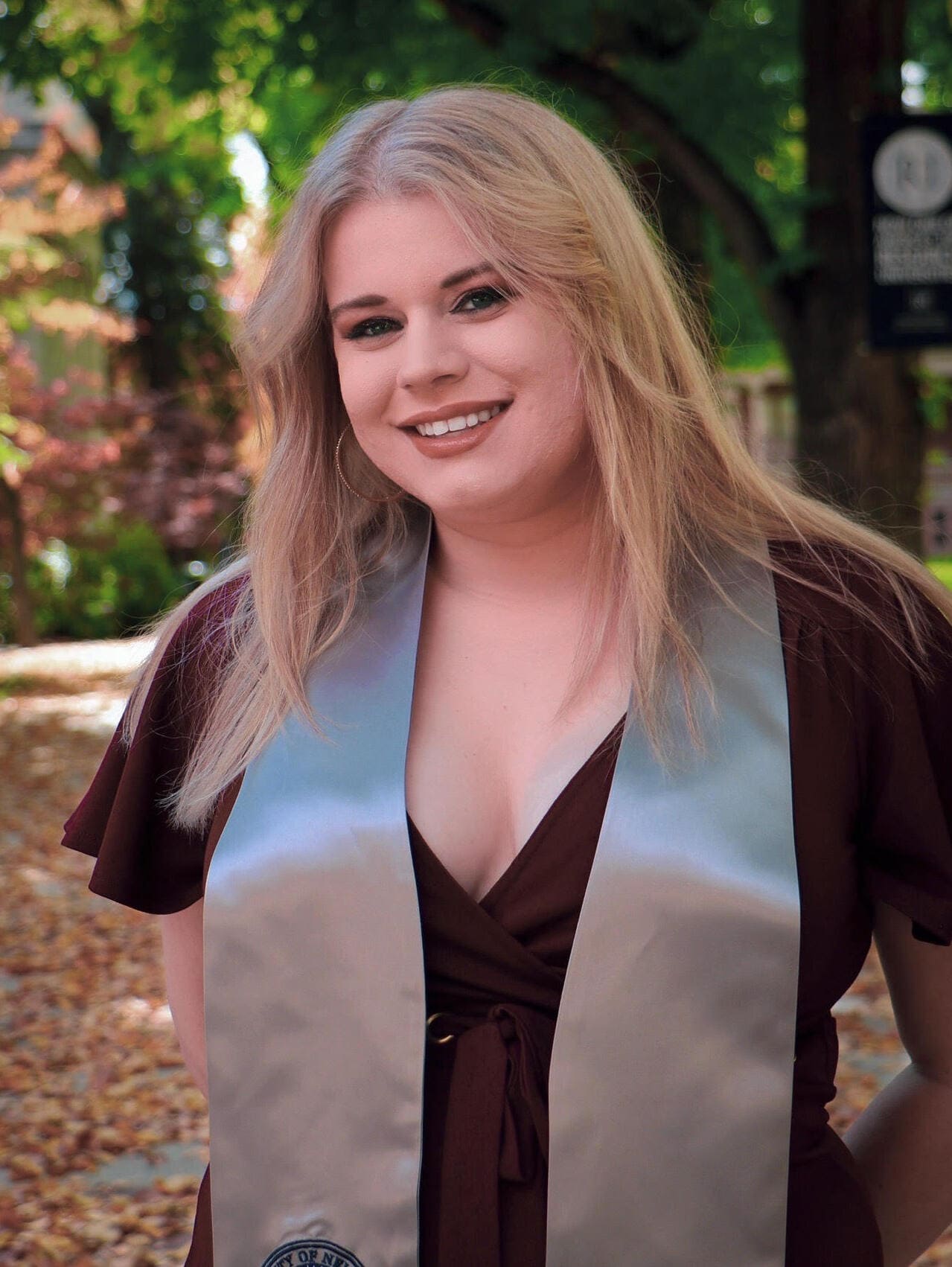 Major: Biology and Psychology (Honors Baccalaureate)
Minor: Addiction Treatment
Hometown: Trick question because I'm a military kiddo, but I have been in Las Vegas since middle school!
Undergrad clubs: Phi Delta Epsilon Pre-med Fraternity, Student Organ Donation Advocates (SODA)
A bonus perspective: Since graduating, and since moving away from Reno – I have come to realize how much I absolutely adored my entire experience in Reno. I miss living on-campus and watching the newest episodes of American Horror Story each week during my freshman year. I miss staying up all night studying anatomy models with my peers in the KC. The pandemic hit right around junior year, so I felt that my "college experience" was taken away.
All of this goes to say that when I (hopefully) begin medical school, I hope to be much more conscientious and appreciative of every day I get to spend in my future school and hope to make the most of these experiences!
Where I'm at/plans: I am taking some gap time to work in clinical research for the Cleveland Clinic and will apply to medical school next cycle!

Jayde Powell is from Las Vegas, NV and studied Biology and Psychology with a minor in Addiction Treatment at UNR. In the Honors College, Jayde served as the Honors Ambassador Corps Service Chair, a Retreat Leader, and the MPO Assistant Coordinator. Here is what Jayde remembers most fondly from her time at UNR: "Being a TA for Dr. Hinitz brought about some of my favorite memories with the teaching team. I first took his class as a sophomore, and had the most insightful and unique lessons in my entire college career. Once welcomed to the teaching team, I was able to bond with my pears and learn from Dr. Hinitz for the next two years. We had movie nights, holiday parties, rock climbing socials, and even went jumping in Farad! Being a part of this team was one of the most meaningful things in my life – I met some of the most genuine, down-to-earth humans and I miss them all very dearly."
Alyssa Dalbey (Yocom)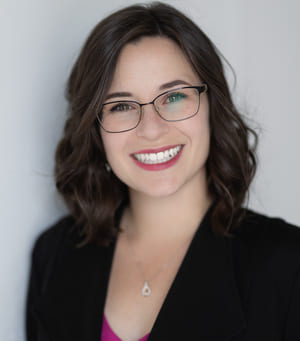 Major: B.S. in Business Administration with majors in Finance and Economics
Class: 2017
Alyssa Dalbey (Yocom) graduated from UNR Honors in 2017 with a Bachelors of Science in Business Administration and majors in Finance and Economics. She was involved with Honors Ambassadors, Business Student Council, and Circle K. Alyssa remembers studying abroad with USAC in Bilbao, Spain as one of her favorite experiences during her time at UNR.