Nevada Sibling Network and Sibshops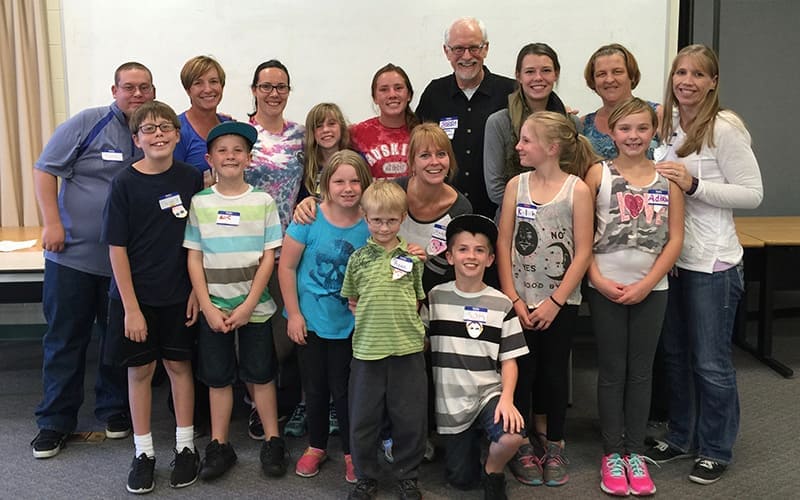 The Nevada Center for Excellence in Disabilities believes siblings of individuals with developmental disabilities, many of whom will share the longest life-relationship with their brothers and sisters, can have a powerful, positive impact on their siblings' experiences. That is why we support Sibshops and are in the process of creating an adult sibling network for our state. The Nevada Sibling Network will be a part of the National Sibling Leadership Network.
Sibshops are hands on workshops for sibs, ages 8-13, who have a sibling with special health and/or developmental needs to make friends, receive support, and have fun! The Nevada Center for Excellence in Disabilities, in collaboration with the Justin Hope Foundation, holds quarterly Sibshops. Contact Diana Rovetti for more information.
Other Resources:
The Sibling Support Project is the first national program dedicated to the life-long and ever-changing concerns of millions of brothers and sisters of people with special health, developmental, and mental health concerns.
Services for people with disabilities in the United States—and indeed the world—would not be the same had it not been for the leadership of five remarkable siblings: Eunice, Jack, Bobby, Jean, and Teddy Kennedy. And less well-known brothers and sisters have provided leadership and advocacy within the disability community for a long time. Until recently, however, they have not been organized to provide leadership from a sibling perspective.
This changed in 2007 with the creation of the Sibling Leadership Network, a national organization that provides siblings of people with disabilities the information, tools, and guidance to advocate for—and with—their brothers and sisters. The Sibling Leadership Network consists of individual and state groups that come together and meet to develop yearly action plans to support family policy initiatives.
Follow the Nevada Sibling Network on Facebook, @NevadaSiblingNetwork, for up to date information on Nevada Sibshops, and information affecting siblings, and events.
Do you have a sibling with a developmental disability? Email Diana Rovetti to be notified of upcoming Sibshops and events for the Nevada Sibling Network.
Sign up to learn more about NCED events and projects!