About our College
A founding college of the University, we have a long tradition of excellence in teaching, research and engagement programs that benefit the health and economic vitality of Nevada. We offer programs in:
agriculture, horticulture, rangeland and veterinary sciences
biochemistry and molecular biology
children, youth and families
community and economic development
health and nutrition
natural resources and environmental science
Researchers reach milestone in measurement of airborne mercury
New testing technologies to support global effort to reduce health risks to people, wildlife
John Seelmeyer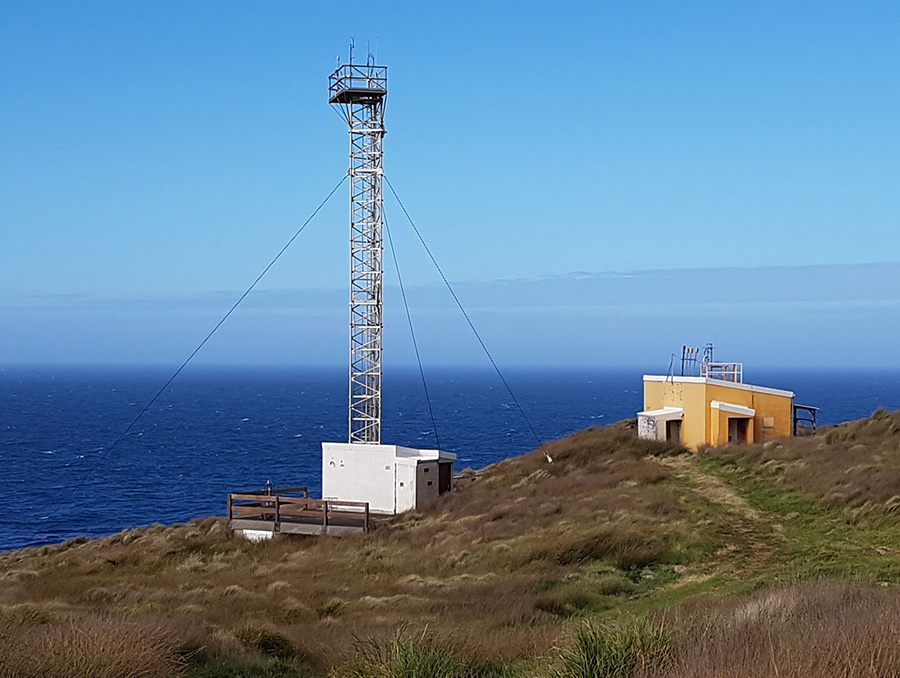 The new samplers have been deployed for testing at locations across the world, including Amsterdam Island in the Indian Ocean. Photo by Olivier Magand.

New research from the College is expected to play an important role in the global battle against airborne mercury pollution, a serious health threat to people and wildlife alike.
Sarrah Dunham-Cheatham and Mae Gustin have verified that new technologies, including some developed by Gustin at the College's Experiment Station, measure airborne mercury pollution far more accurately than older systems.
Mercury can cause serious neurological damage and other health effects. Infants and unborn children are especially at risk. A lack of accurate technology to measure airborne mercury pollution has hampered efforts to set global standards to reduce the threat.
Gustin began raising questions more than 15 years ago about the accuracy of measurements of airborne mercury produced by the then-existing technology. In 2013, she began a decade of work to develop an alternate new technology.
She said, "It takes a lot of work to change dogma and form a new paradigm."
Evolving science across the world
"The new samplers have been deployed for testing at more than a dozen locations across the world — from Peavine Peak outside Reno to Svalbard in far-northern Norway — to gather further information in collaboration with international scientists. This is how science evolves. You develop something and, if it's good, others try it and get on board." – Professor Mae Gustin
Global study of hypoxia in rivers shows it is more prevalent than previously thought
College researcher leads study of over 125,000 locations in 93 countries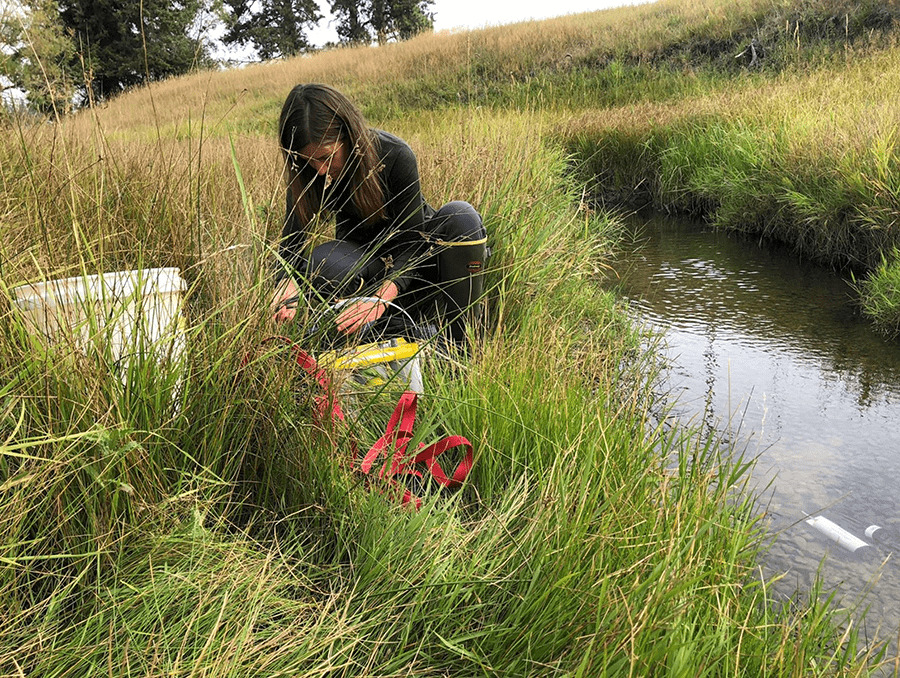 High-frequency sensors deployed in streams can provide continuous data that captures night-time hypoxic conditions. Photo by Malgosia Blaszczak.

New research led by Assistant Professor in the College Joanna Blaszczak shows hypoxia in rivers and streams is much more prevalent than previously thought. Hypoxia is low or depleted oxygen levels in surface waters that can harm aquatic species and increase production of harmful greenhouse gases.
The research compiles over 118 million readings across six continents and spanning over 100 years. Hypoxia, defined in this study as dissolved oxygen concentrations below 2 milligrams per liter, was detected in rivers and streams in 53 countries, with 12.6% of all locations exhibiting at least one hypoxic measurement.
The research showed a dramatic difference in results between using older methods for collecting readings mostly during the day and newer methods which allow for constant monitoring.
"We find that if we only sampled during the day every day, between 8 a.m. and 5 p.m., it would under detect the number of river locations where we observe hypoxia by about 25%," Blaszczak said.
Moving forward, she said more monitoring with the newer technology is key. With continuous monitoring, hypoxia can be recognized before it harms aquatic life or stimulates production of greenhouse gases.
Changing the game
"Previously it was thought that occurrences of hypoxia in rivers and streams were exceedingly rare. Having shown presence of hypoxia in one of every eight river locations with data is definitely a game changer in terms of how we need to think of and give attention to the issue." – Assistant Professor Joanna Blaszczak
Alice and Fred Ottoboni's planned gift endows two chairs in the College
"This is a catalyst to create great things at Nevada"
Allison Williams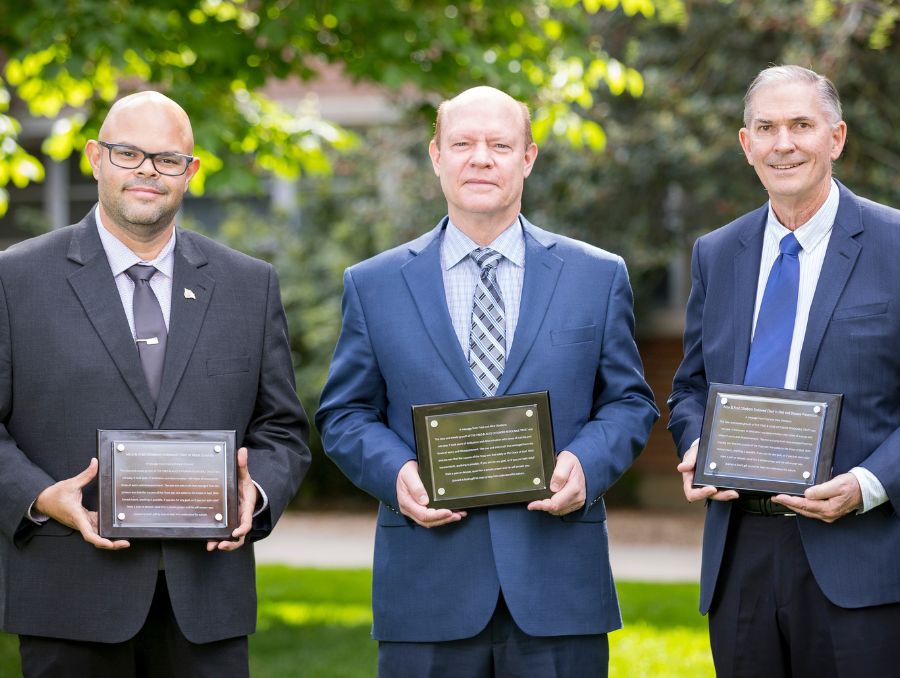 Left to right: Chair in Meat Science Amilton de Mello, Dean Bill Payne, and Chair in Diet and Disease Prevention Robert Ryan hold plaques honoring the generous planned gift from the Ottoboni Trust to establish the Alice & Fred Ottoboni Endowed Chairs. Photo by Brin Reynolds.

The late Alice and Fred Ottoboni were accomplished authors and scientists in disease prevention, epidemiology, toxicology, biochemistry, and occupational and environmental health sciences.
"They were remarkable individuals," Dean Bill Payne said. "Alice was among the very earliest women to earn a Ph.D. in biochemistry. Fred had an expansive and curious mind."
Passionate about helping improve public health and sharing how diet and lifestyle changes can impact disease, the Ottoboni Trust established two endowed chairs in the College.
Payne said, "We shall be forever grateful."
Alice & Fred Ottoboni Endowed Chairs
Diet and Disease Prevention
"That Alice and Fred would endow a chair in this is a game changer; it affords us opportunities to make breakthroughs. Reliable funds allow us to pursue new ideas. That is when discoveries are made." – Robert Ryan
Meat Science
"How am I going to honor what Fred did in life? I want to use this gift to better understand the role of meat in the diet and how its molecular nutrients influence human health and chronic diseases. This goes back to Fred's research." – Amilton de Mello
Growing a stronger Nevada
"We're not ending at this. We're growing an entire team to create a nucleus in research to achieve national and international recognition that helps us recruit the best and brightest. The Ottobonis donated for the greater good, and this small seed will blossom into a large oak tree for research, for the University, and for the health and well-being of Nevadans." – Chair Robert Ryan
Extension to conduct detailed assessment of Nevada's rural housing needs
Results will guide Nevada Rural Housing projects and other Nevada housing efforts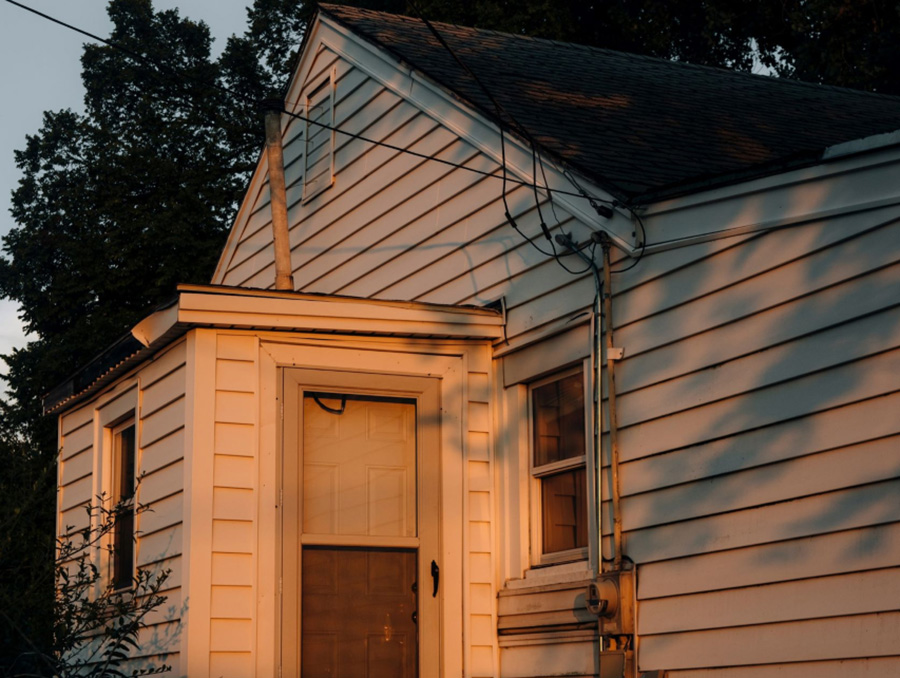 Nevada Rural Housing has commissioned Extension to conduct research on housing needs in rural Nevada communities so that the agency can direct funds to projects that will provide long-term solutions for affordable housing challenges.

Nevada Rural Housing has enlisted the help of Extension to conduct a two-year study of the rural housing situation in every Nevada county. The study will provide detailed information about the housing challenges and needs in each community, and will help guide the agency's decisions on how to spend funds.
"While it doesn't take specific data to tell us Nevada has deep, affordable housing challenges, it does take a more analytical approach to help deliver the right solutions that will create lasting impact for generations to come," Nevada Rural Housing Executive Director Bill Brewer said. "Partnering with Extension, which has a proven track record in our state and a presence throughout our rural communities, is a perfect fit."
Research has already begun in Lincoln and Elko counties. Findings will be shared with partners across the state and online.
Addressing challenges with long-term solutions
"It's important that Nevada Rural Housing and their partners have detailed information to tailor solutions for each unique community. That's the only way to ensure that we don't just 'band-aid' the issues, and instead address them with long-term solutions." - Economic Development Specialist Buddy Borden
Extension launches, seeks support for Nevada 4-H Pollinator Ambassador Program
Teens to provide educational outreach, pollinator habitats in Nevada; attend national summit
Claudene Wharton and Katelyn Brinkerhoff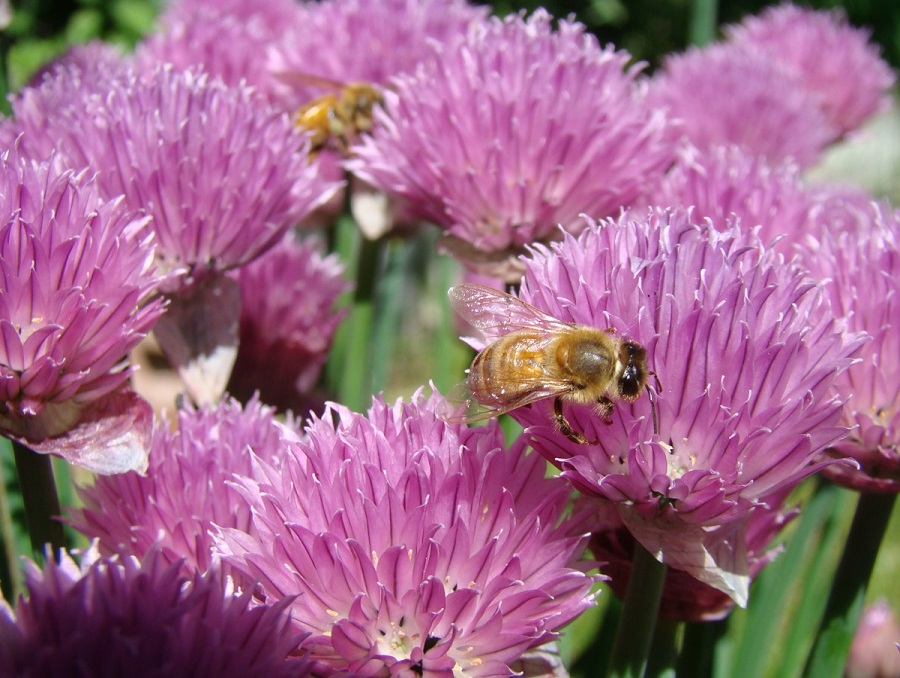 Eleven teens were accepted into Extension's new Nevada 4-H Pollinator Ambassador Program. The youth will inform, train and connect Nevada communities through habitats for important pollinators such as bees. Photo by Wendy Hanson Mazet.

Teens are learning more about pollinators and gaining hands-on experience in developing pollinator habitats as part of Extension's new Nevada 4-H Pollinator Ambassador Program.
Youth ages 14-19 from across the state were invited to apply in January to become pollinator ambassadors. Eleven youth were selected to participate this inaugural year.
The program is an 11-month commitment that includes online and in-person training related to pollinators and pollinator habitats, as well as how to provide educational outreach. Ambassadors will have an opportunity to travel the state to interact with fellow ambassadors, learn more about pollinators and work on developing pollinator habitats.
An Extension grant from National 4-H Council and Corteva Agriscience provides six of the 11 ambassadors the opportunity to attend the National 4-H Youth Summit – IGNITE, in March in Washington, D.C. Extension has a goal to send all of its eligible ambassadors to the summit and is working to raise the funds necessary.
Community members interested in supporting the program are encouraged to contact Extension Horticulture Outreach Coordinator Jessica Gardner.
Empowering Nevada teens
"This program empowers teens to advocate for and educate their peers on pollinators throughout Nevada. It is a fantastic opportunity to expose youth to a variety of pollinators and horticulture practices." – Master Gardener Program Coordinator Katelyn Brinkerhoff
Community health specialist to enhance Extension programs
Sabina Malik joins Extension to enhance programming aimed at increasing wellness in southern Nevada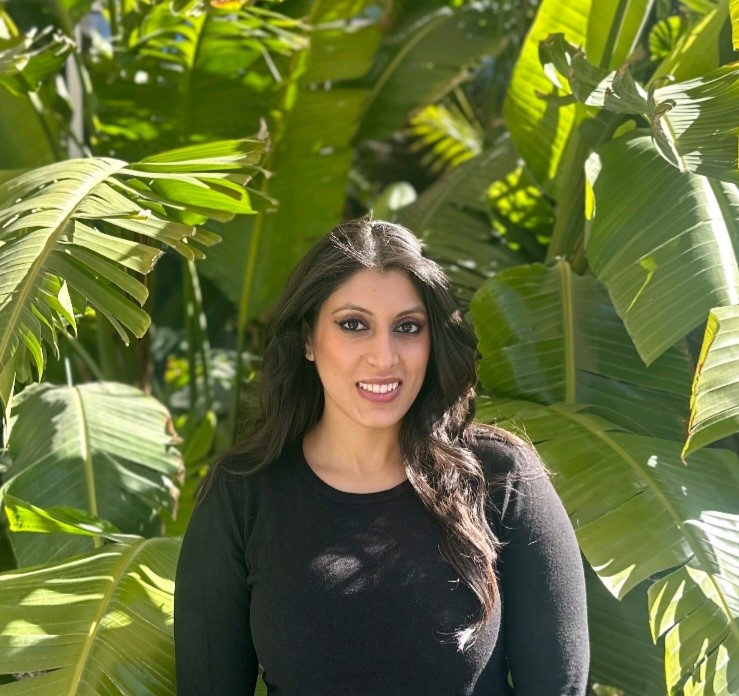 Extension is excited to welcome Sabina Malik as a community health specialist to help direct programming in southern Nevada in areas such as community health, food systems, student nutrition and gardening. Malik will focus on increasing awareness of the many health and nutrition resources and opportunities Extension programs offer to increase wellness in southern Nevada.

Malik plans to help:
• Enhance school-wellness policy
• Improve gardening programs in southern Nevada schools
• Make resources more accessible for teachers and staff

Malik holds both a master's degree and a Ph.D. in public health from the University of Nevada, Las Vegas. She has coordinated research projects at UNLV and in Las Vegas, and worked for the Clark County School District, where she gained a strong understanding of the school system.
Supporting Nevada schools
"I'd like to help make Extension programming more visible, accessible and foundational as part of what the southern Nevada school districts do. We have some really incredible evidence-based programming that some school districts aren't familiar with and can benefit greatly from using." – Community Health Specialist Sabina Malik
Our programs work together to make an impact
Our teaching, research and engagement programs are intertwined and complement one another. Faculty who teach on campus also conduct research as part of our Experiment Station, allowing students to learn about and participate in research. Extension faculty engaging with communities identify research needs, as well as join Experiment Station faculty to conduct research. Faculty on campus help to develop Extension programs in communities.
Researching critical issues
Experiment Station faculty conduct research at experiment stations, labs and research facilities across the state, as well as teach classes and share and conduct research with students. The state-federal partnership tackles issues affecting Nevada's citizens, communities and economy.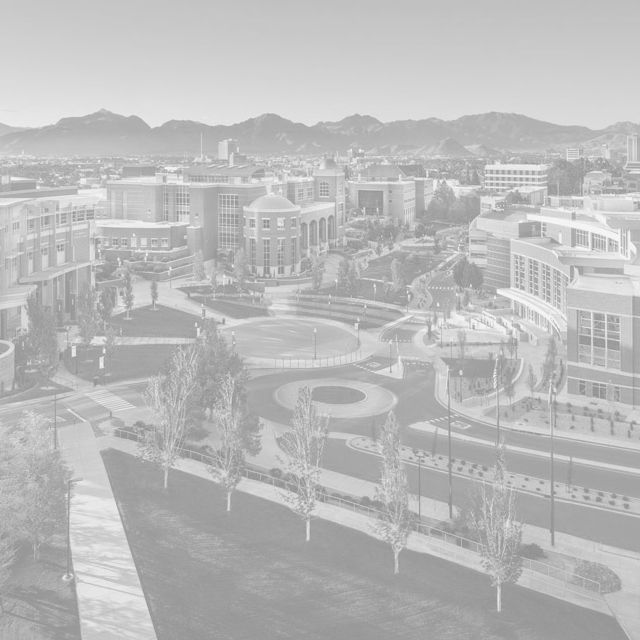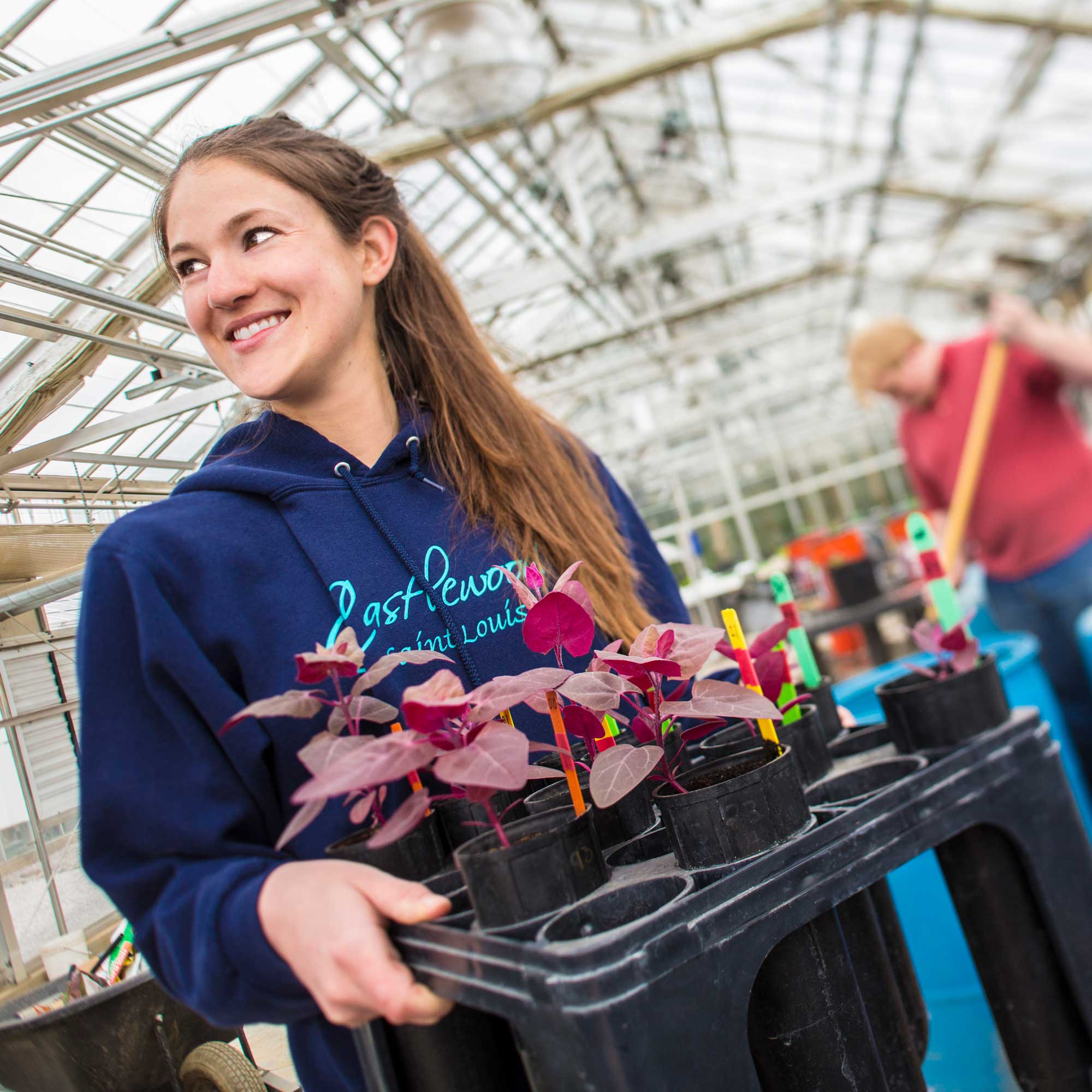 Teaching University students
We offer 17 undergraduate and graduate degrees to prepare students for high-paying, in-demand careers in agriculture, rangeland & veterinary sciences; biochemistry & molecular biology; natural resources & environmental science; and nutrition.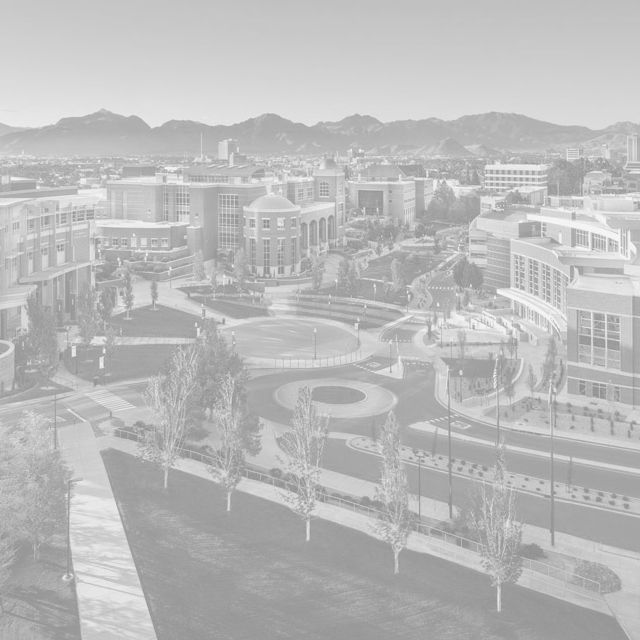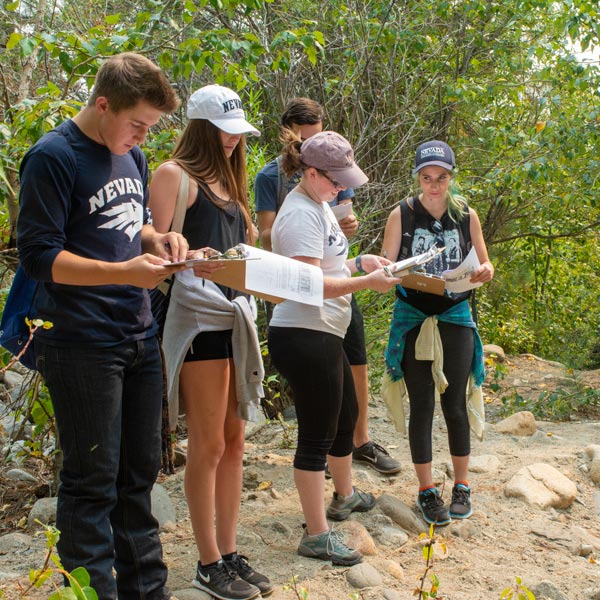 Engaging Nevada communities
Extension is engaged in Nevada communities, presenting research-based knowledge to address critical community needs. The county-state-federal partnership provides practical education to people, businesses and communities, fulfilling the University's land-grant mission.