Scholarships and internships in World Languages and Literatures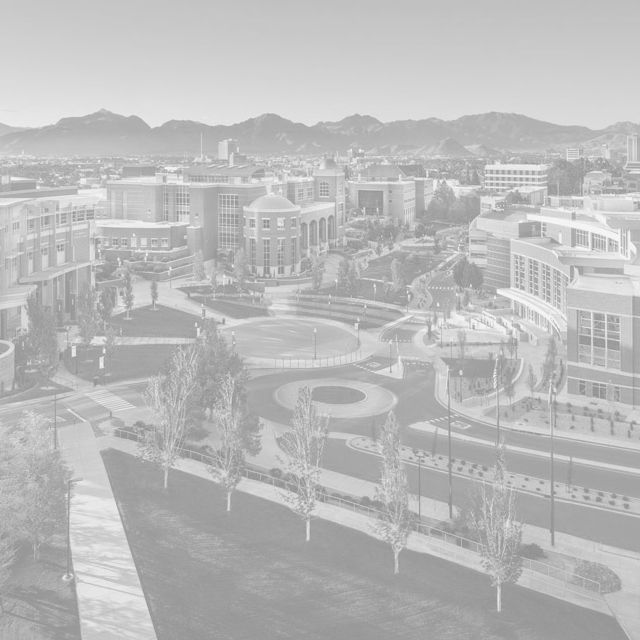 World Languages and Literatures Endowed Scholarship
The faculty and staff of the World Languages and Literatures Department have set up an endowed scholarship fund. Through gifts and payroll deductions, we are building an ongoing source of financial assistance for outstanding students in the department.
You may donate directly online or contact the College of Liberal Arts Director of Developement, at (775) 784-6873.
Ana Ciaburri Nickles Prize, Established 1994
Ana Amelia Ciaburri was born in 1941 in Buenos Aires, Argentina. She received her Bachelor's degree in English at the University of Buenos Aires, having spent a year as an international scholarship student at Miami University in Oxford, Ohio. She taught English at the Argentine Atomic Energy Commission, Esso Oil Company and the Argentine - American Cultural Institute. After marrying Thomas Nickles, Ana came to live permanently in the United States. In 1975, she earned her Master's degree in Spanish from the University of Illinois, Urbana. She taught Spanish and occasionally French at middle and high schools in Princeton, New Jersey; Urbana, Illinois; and Pittsburgh, Pennsylvania. After moving to the Reno area in 1976, she taught at Pine and Traner Middle Schools and Reed High School. Ana also authored Spanish language manuals for the University's Division of Continuing Education. She was a gourmet cook and enjoyed music, ballet and world travel.
Student criteria
Spanish major with interest in Spanish/Latin American culture
Junior or Senior standing
Minimum 3.0 GPA
Fuji Woon Award, Established 1964
Student Criteria
Eligible candidates are selected by the World Languages and Literatures Department.
Eligible candidates must be the "student most accomplished in French Literature."
Recipients must earn a minimum of 24 UNR credits per academic year (Fall and Spring semesters) and maintain full time enrollment each semester.
Recipients must maintain a minimum 2.0 cumulative UNR GPA for the duration of the award.
The scholarship is not renewable.
Gottardi Memorial Scholarship, Established 1995
John R. Gottardi was an instructor of languages for 46 years. He was born in Truckee, California in 1899 and graduated from the University of Nevada in 1921. He taught at the Pershing County High School in Lovelock, Nevada prior to coming to the University of Nevada, Reno campus to teach. His postgraduate studies were at the University of Mexico, University of Pennsylvania and the University of California. He taught Spanish and Italian in the World Languages and Literatures Department and served as departmental chair for many years. Professor Gottardi was the recipient of the "Palmes Academiques" from the government of France and the Diploma de Altos Estudios from the University of Madrid. Professor Gottardi returned in 1965 and was given the rank of Professor Emeritus. He remained active in the University community for many years after he retired. The John R. Gottardi Memorial Scholarship was established by his grandniece, Florence M. Alcorn in 1995.
Student Criteria
Major in a foreign language
Be a Sophomore, Junior or Senior and maintain an overall GPA of at least 3.0 and at least a 3.0 in their major of study
Recipients shall take a minimum of 12 regularly scheduled UNR credit hours per semester
Preference shall be given to "native residents." Second preference: residents of Sierra County or Nevada County, California.
Jeanette Ponton Leonard Memorial Endowed Scholarship, Established 2016
The scholarship endowment was established by Kathleen B. Leonard '87 (Spanish and social psychology), '90 M.A. (Spanish), University lecturer in the World Languages and Literatures Department, in memory of her mother. Jeanette Ponton Leonard placed a strong value on education and international experiences throughout her life.
Student Criteria
Major in Spanish
Preference shall be given to those who have financial need. Second preference: plan to teach Spanish. Third preference: have an interest in studying abroad.
Michele Basta Memorial Scholarship in French
Michele Maupin Basta (1944-2014) was a wonderful person who loved to read, go on road trips, laugh, visit museums and travel internationally. While the world was her playground, she cherished visiting Paris. She loved anything French: French food, French culture, French people and the French language. After earning an M.A. in French and English Literature from the University of Nevada, Reno, Michele developed the first French classes at Western Nevada Community College in the mid to late 1980's. Michele then came back to her alma mater and taught French language and culture from 1989-1992. In 1992, Michele was awarded the Alan Bible Teaching Excellence Award in the College of Arts. Michele then took advantage of an opportunity to study at the Sorbonne University in Paris in 1994-1995. Michele also chaired the $22 million Knowledge Center Campaign Task Force. She and her friend and colleague in the University's library, Carol Parkhurst, invested an enormous amount of time and energy working with the architects on the design of the Mathewson-IGT Knowledge Center.
Student Criteria
Recipients shall be pursuing undergrad or grad degree in French
Minimum 3.0 GPA
Full-time students (at least 12 credits for undergrad and 6 credits for grad)
Preference for students who are working at University Libraries (nominations are sent to scholarship office, which will check for library employment)
Pinecone Scholarship for Language Study Endowment
Sandra Bitler's love of language began when she started studying Spanish in the 9th grade. As a student at the University of Nevada, Reno Sandra continued her language studies, majoring in Spanish. She fulfilled her dream and spent her junior year abroad in Madrid. She loved it so much that she spent most of the next three and a half years living in Spain and teaching English. Sandra went on to earn a Master's in Hispanic Literature from New York University and years later, a second Master's in International Management from Thunderbird American Graduate School of International Management. Sandra spent the majority of her professional career in Washington, D.C., holding positions at the Library of Congress, the World Bank, the U.S. Department of State and finally the U.S. Office of Government Ethics. Sandra believes firmly that studying languages and learning about the cultures of the people who speak those languages can open individuals' eyes to the ways in which folks have much in common while at the same time having unique ways of living. In establishing this scholarship, Sandra elected to name it in honor of the pinecone, which is a symbol of growth, enlightenment and awakening in many cultures throughout the world. Sandra hopes that this scholarship will give students an opportunity to learn at least one language and use it to advance their careers and engage more deeply with the world.
Student Criteria
Recipients shall be pursuing undergrad or grad degree from the World Languages & Literatures Department
Minimum 3.1 GPA
Preference shall be given to students who meet one or more of the following criteria: students who have demonstrated involvement in campus or community organizations or clubs; or first generation students.
To learn more about supporting language students, please contact the College of Liberal Arts Director of Development, at (775) 784-6873.
Internships