As a major research university, the University of Nevada, Reno strives to expose students at all levels and from all backgrounds to the many facets and impacts of research. The University is designated as "R-1," or "very high research activity" – the top designation awarded – by the Carnegie Classification of Institutions of Higher Education for doctoral universities.
This past semester, a University pilot program known as the Living Lab offered 16 diverse students the opportunity to learn about research, mentoring and teamwork.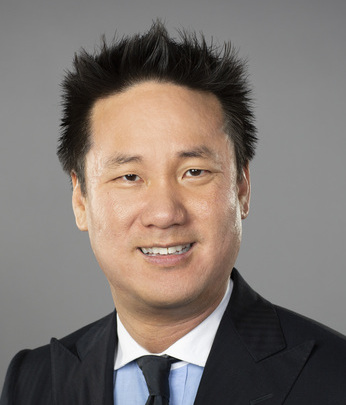 "The idea is to try to make research something that is more accessible to undergraduate students and more empowering to certain populations," Dean of the Honors College Matt Means, said. "To my knowledge there has never been an effort at the University to put a graduate student mentor, an Honors Program mentor and underrepresented-population underclassmen students together in a team to work towards a common, topically oriented research goal. And those populations have traditionally been very siloed, not only at the University, but in general."
The program is a cross-campus collaboration led by the office of the Dean of Students and the Honors College (formerly the Honors Program), under the umbrella of the Division of Student Services. According to its mission statement, the Living Lab is designed "to provide historically underrepresented and first-generation students with team-oriented research opportunities that directly address University life, diversity and wellness at the University of Nevada, Reno."
Thinking bigger: inspiration to attain advanced degrees
The concept resulted from a 2019 conversation as former Dean of Students Kim Thomas was welcoming Means to the campus last year. She believed the Living Lab would also "serve another purpose in higher education, where we're always trying to figure out how to diversify the campus. But we never will diversity our campus as far as faculty and staff go, if underrepresented students don't get advanced degrees."
That thinking was baked into the Living Lab's DNA from the start. The Mentor Advisory Board members – some three dozen – were asked to list their advanced degree and field of study to show how career doors can open when students aspire to higher levels of education. "The majority of them had some type of terminal degree (highest degree possible for that field) and were all in very different fields," Thomas said. "There's so much emphasis on STEM (Science, Technology, Engineering and Math) fields that students often don't see themselves doing research. STEM is a vital part of research, but it's not all research."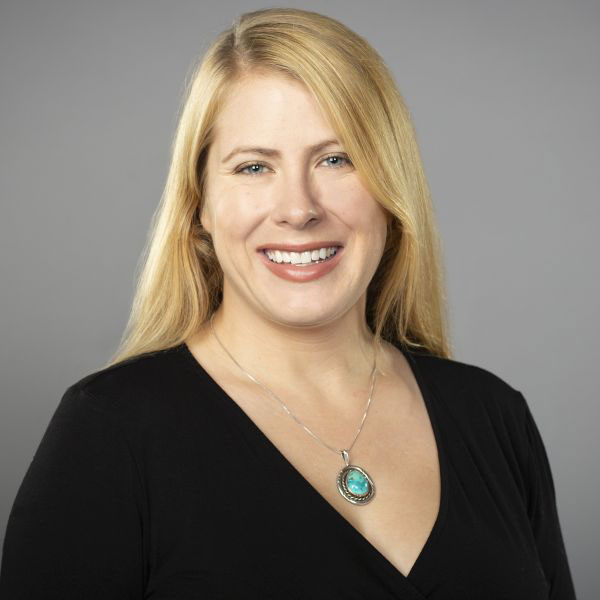 "The Living Lab pilot was a great opportunity for undergraduate students and University administrators to explore applied research," Tanya Kelley, director of Undergraduate Research, said. "Students were able to work in teams to address a question of interest from Student Services. The administrative partners for the Living Labs brought distinct areas of expertise together to create a hands-on research experience. Undergraduate Research was proud to contribute expertise about community-based research to the Living Lab processes and support Dean Thomas, Dean Means, and the student researchers."
"This was truly an initiative across campus departments that not only provided research opportunities to students that would traditionally shy away from such opportunities; it provided students already immersed in research the opportunity to teach, learn and build positive relationships with other students and staff."
The primary collaborators included: The Honors Program (now Honors College), Dean of Students, The Division of Student Services, Undergraduate Research, The Graduate School, the Office of Student Persistence Research, First In The Pack and McNair Scholars. Other professionals and departments from across the University contributed their time, energy and expertise as well.
First In The Pack and McNair Scholars provide academic and research opportunities for first generation, low-income and underrepresented college students as part of the Student Services First Generation Student Center.
The Living Lab pilot program had four groups, each with four students taking on one campus-related research topic per group: Drug and Alcohol Usage, Sexual Activity/Hookup Culture, Sense of Belonging, and Student Fitness.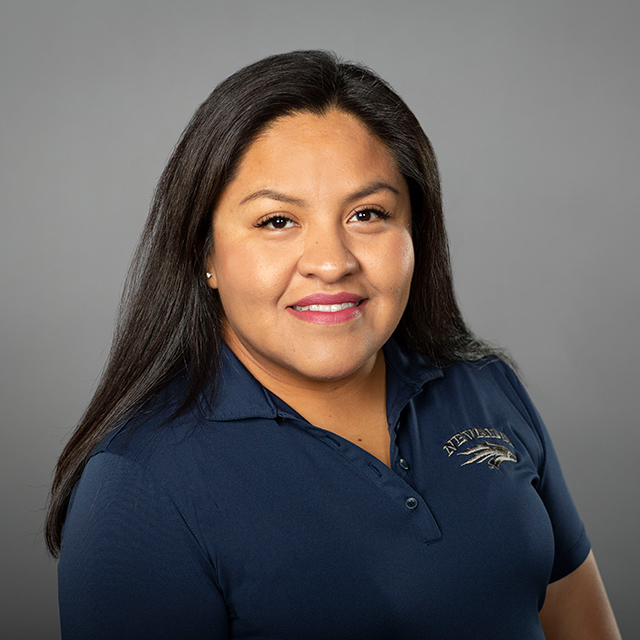 "Overall, the Living Lab provides novel opportunities for first-gen and underrepresented students to experience research-based learning outside the classroom that directly impacts the University community," Karla Hernandez, assistant director of McNair Scholars, said. "This opportunity endows diverse groups of students to come together to ask new questions and take hypothesis-based approaches to address their inquiries. And it makes interactions with various administrators and academic faculty accessible in a different perspective."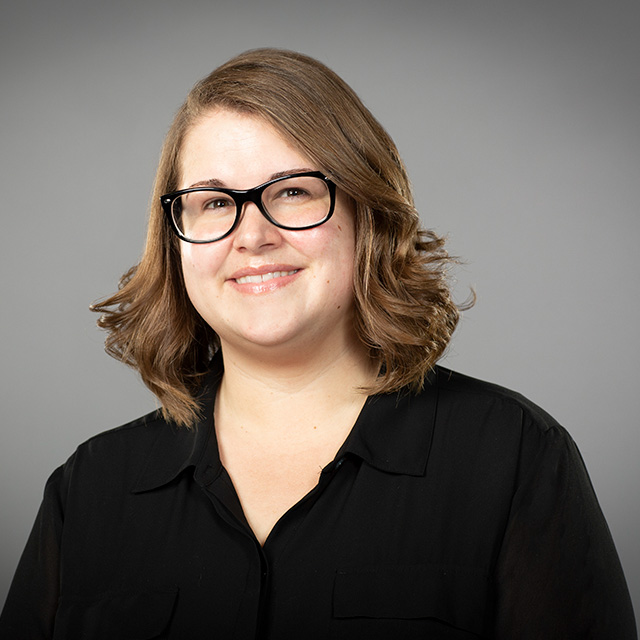 Erin Edgington, associate dean of the Honors College, helped mentor the group working on student drug and alcohol use. "Students seemed to find this work deeply empowering," she said. "I was consistently impressed by the creative way in which they were approaching the data they were working with and by how they were using the existing survey as a jumping-off point for new questions and new directions. During my final meeting with the group, all four members spoke positively about the research they had completed over the course of the semester and expressed an interest in continuing to participate in such research projects, which, of course, was a main goal of the project."
Three students share their Living Lab experience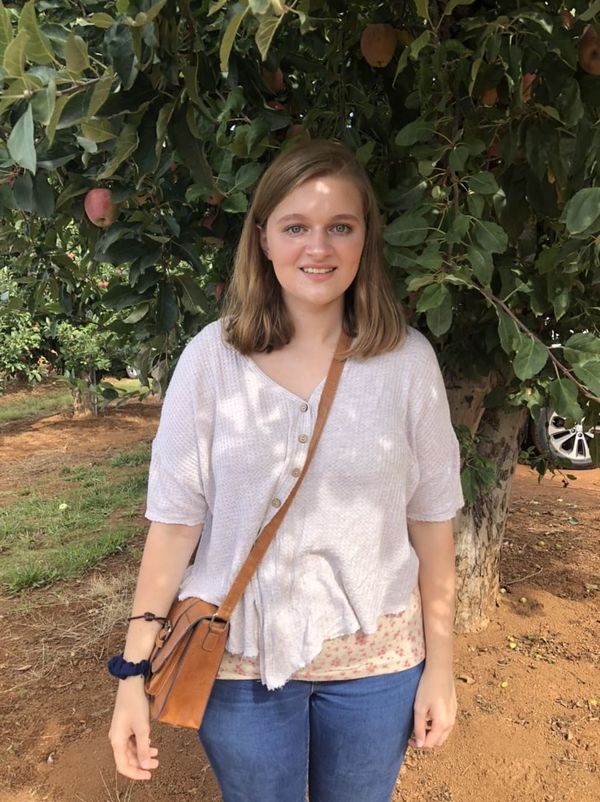 Ellie Mustard
"I'm glad I was involved with the Living Lab," Ellie Mustard, freshman Political Science major in the Honors College, said. "In our group there was an undergraduate Honors research mentor, and we also had a Ph.D. candidate as a research mentor. They basically taught us the ropes, kind of explained to us what research brings about and what kind of positive influence it has. And especially because the topics were directed toward campus-related issues, I felt like I could make an impact. And that's why I really appreciated the Living Lab."

Her group's research project was aimed at identifying and increasing the level of usage of the University's fitness facilities by students on campus as part of a "fitness culture," a topic of interest to Mustard since her days at Reno High.
"To have the experience of researching in a group setting as a freshman will certainly prove to be beneficial," Mustard said. "As I begin to take on upper-division courses, the value this experience brought me will be instrumental. This program really taught me the ABCs of research, step-by-step what you should do, how you should approach it, what kind of lines you should take, like circle thinking skills, so I think this exposure to research has been fantastic."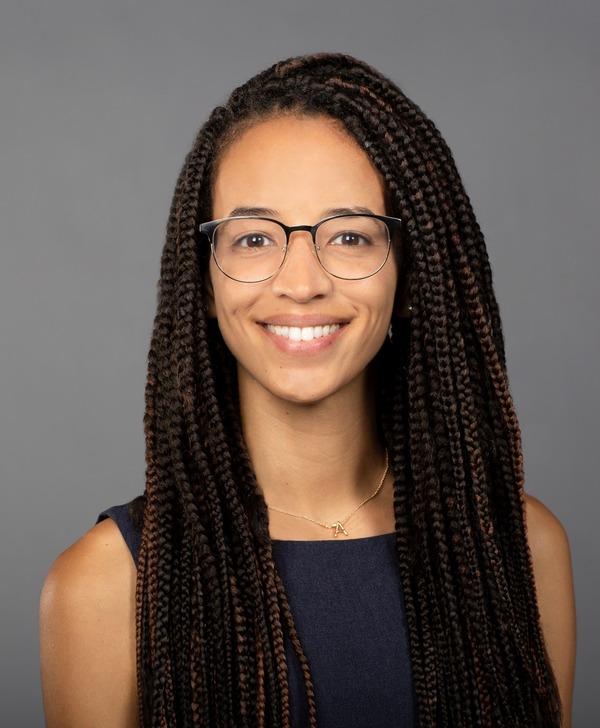 Whitney Hughes
Whitney Hughes moved to Reno from Virginia in 2019 to pursue a Master of Science in Equity and Diversity in Education. She'd found only a few universities in the country that offer this program. Reno living suited to her budget and to seal the deal, the University staff went above and beyond in making her feel welcome.

It was while working as a program specialist in the Office of Student Conduct that she heard about the Living Lab program from Kim Thomas, who directed her to Veronica Zepeda, mentor for the Living Lab group focused on assessing students' sense of belonging on campus.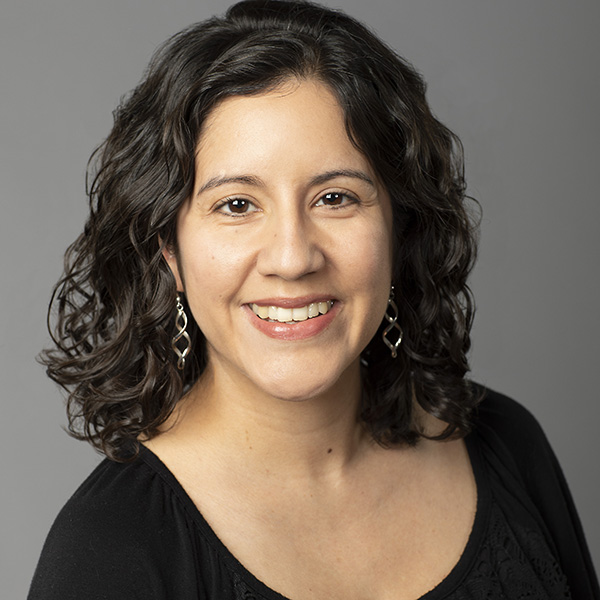 "The Living Lab was an incredible collaboration between a diverse group of faculty and administrators from across the University," Zepeda said. "As the Director of Graduate Student Services and a member of the Living Lab Steering Committee, I was excited to have graduate students included in this amazing research initiative. The participating graduate students had the opportunity to serve as mentors and lead a small group of undergraduate students, while also contributing to research in areas around campus."
"More opportunities like the Living Lab are necessary to show marginalized students there is a place for them in research and in higher education."
Graduate students are often determined; Hughes is a young woman on a mission and laser focused. Her drive across the country to attend the University reflects her intense inner drive for change.
"My participation continued beyond that initial conversation [with Zepeda] though, due to my desire to create change and wanting to actively work towards increasing Black students' and non-Black students of color's sense of belonging to UNR as an institution," Hughes said.
"Every student deserves to feel valued, heard, respected and seen on campus and within our community. The two most important things I learned from this experience was to trust myself as a leader, and that more opportunities like the Living Lab are necessary to show marginalized students there is a place for them in research and in higher education."
Hughes described herself prior to the Living Lab experience as typically "behind the scenes or second in command." The Living Lab positioned her as a leader who needed to be proactive and self-advocating. "I developed the voice I already had, along with the support of Steering Committee members Dr. Lisa Maletsky and Dr. Jennifer Lowman (both from the Office of Student Persistence Research), that I could do this," she said.
In participating in the Living Lab, Hughes also saw value in leveraging data to support her mission: "I thought it would be great experience to be a better advocate for students. I can tell the student stories as much as I want but if the data isn't there, it's not going to move them for a change," she said. "There are people who are driven by the numbers and I need to be well equipped in reaching the quantitative data as well as the qualitative data. Being able to combine those two, I've found to be very powerful."
Hughes and her team looked at published research on students' sense of belonging on college campuses. There was not an abundance from researchers of color. "This also reinforced the need for people like me to be in academia. The vast majority of relevant literature was not done by people who look like me, and if there is no one like me doing the work, it is unlikely that this research will expand from an authentic voice and viewpoint. This has increased my interest in pursuing a Ph.D."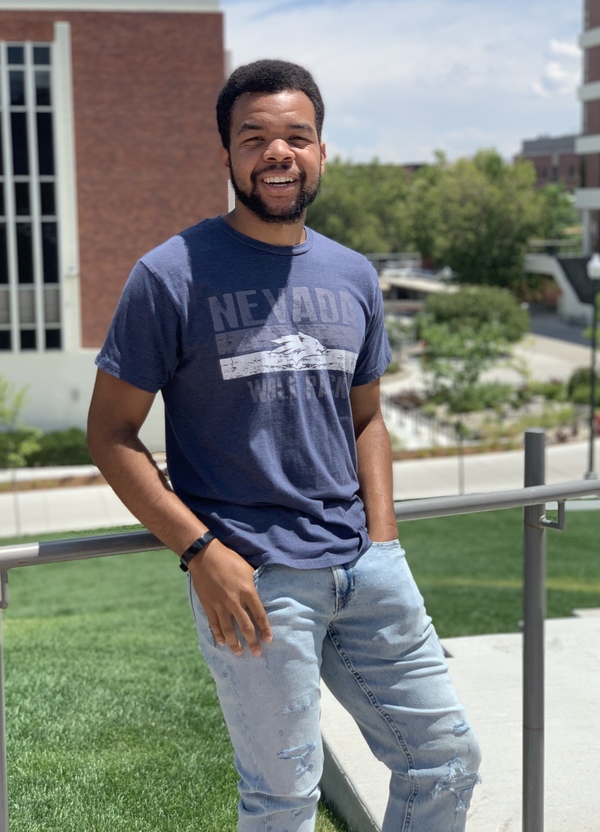 Cardayell Morgan
Along with Hughes, the Student Belonging team also included Cardayell Morgan, who was finishing his junior year as a Computer Science and Engineering major with an AI (artificial intelligence) focus.

The experience broadened his view of the University's administration.

"Going in as a freshman and probably into my sophomore year, if there were issues, I'd just kind of broadly blame the administration because they are the organization that is in control of all that," Morgan said. "I didn't see them as people. I saw them just as a general administrative block. So, this is kind of the first time that I got to talk to any of the administrators, and they were very inclusive and involved in trying to solve these issues. And the sense of belonging is definitely something that they care about, at least from what I saw going through this whole program."
Through his role on the team that focused on crunching data, he said he observed the power of research, and the power of the person filtering and reporting on that research: "It was definitely interesting, the amount of responsibility along with having to truly try to make the data representative of what's happening. It was just a lot more responsibility I felt on my shoulders to actually do this correctly."
Morgan said the other undergraduates on his team, two freshmen, "benefited from the program and they're ahead of the curve" compared to undergrads without such an experience when it comes to pursing grad school or careers related to research. "There are a lot of job positions that would require some of the knowledge that we gained throughout this program," he said. "It would be absolutely beneficial either to gain those skills or improve them, or to see if research is something you actually want to do."
COVID-19: A lesson in flexibility, finishing
Among the many mentors energized by the Living Lab experience is James Beattie, coordinator for First in the Pack, a resource for first-generation University students. "Participating in the Living Lab first-generation undergraduate research project was such a rewarding experience," he said. "I was able to interact with students I would not normally interact with and witness first-generation students not only experience research for the first time, but become excited about research."
Just six weeks into the semester, however, campus life and the Living Lab pilot program were disrupted by the coronavirus. As students were kept home, one of the four groups lost two members, yet all the groups managed to see the project through in some form. As the University continues to navigate through the pandemic, plans for the Learning Lab remain under discussion.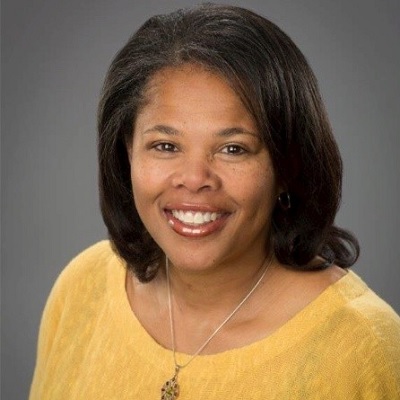 "We took a risk with people we didn't know very well with a group of students who didn't know each other and didn't know us very well," Kim Thomas said. "We all just took this awesome risk together and then we persevered together … going through a pandemic and a change and having to be nimble together. And then completing something together. At the end I was just proud of them for finishing."
While all four groups finished with a report and/or presentation, Whitney Hughes and Cardayell Morgan, along with team members Iesha Thomas and Vanessa Radilla, persevered to produce a 25-page research paper. It analyzed data to show areas of potential work to improve students' sense of belonging. Overall, however, they recommended that the University do more, fresh and frequent research on the topic of student belonging, since their work was based on student surveys as a snapshot in time taken two years ago. They plan to present their report formally this fall.
"What I found gratifying was not only how easily and well we worked together, but how naturally a shared vision, cause and objective served as the glue for us. I think that what happened really encapsulates the University of Nevada, Reno spirit … the character and identity of this University."
"I'm happy how the report turned out," Morgan said. "I think my group did a really good job and I'm glad just to be contributing to the University as a student. I would hope that our report does make some change."
Hughes added, "I really didn't have a whole lot of interest in research and I think that this has really shown me that research can be done and it can be fun and be about a topic that is of interest to you."
For Ellie Mustard, the departure of half of their four-student team due to the COVID-19 disruption made it "hard, but I generally have a really strong work ethic, so I was able to push through." Her group could not complete the planned student interviews because of the pandemic, and instead presented on their methodologies and approaches.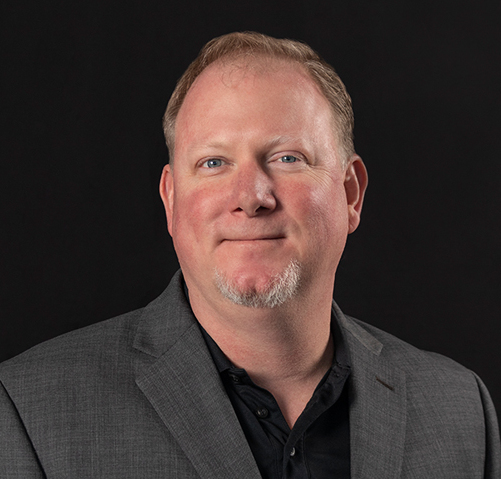 Beattie expressed a common view of the benefit of being involved with the Living Lab: "This was truly an initiative across campus departments that not only provided research opportunities to students that would traditionally shy away from such opportunities; it provided students already immersed in research the opportunity to teach, learn and build positive relationships with other students and staff."
Means recognized how the Living Lab brought not just students, but faculty, together. "What I found gratifying was not only how easily and well we worked together, but how naturally a shared vision, cause and objective served as the glue for us," he said. "I think that what happened really encapsulates the University of Nevada, Reno spirit … the character and identity of this University."