Master of Arts in English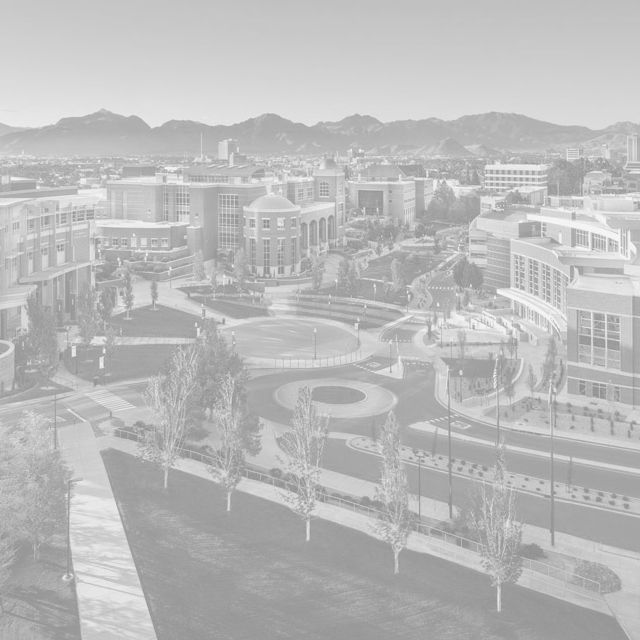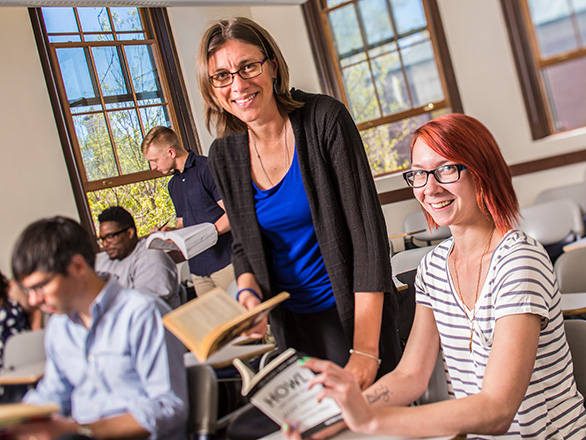 The Master of Arts in English degree aims to give students a deeper understanding of how literature, theory, language and culture can be made relevant in the modern world - and a basis for moving their career forward, whether in academia or elsewhere.
Why get a master's in English?
Whether you wish to begin a new career, start on the path to a professorship or simply enhance your current professional skill set, a Master of Arts in English can serve as an important step in your journey. Master's-level English study helps students build subject-matter expertise and introduces them to the demands of graduate-level research and writing.
In addition to those who have advanced to the University's Ph.D. in English, graduates of this program have entered successful careers in writing, publishing, community college teaching, business and nonprofits. Others have been accepted to Ph.D. programs at other top-rated universities.
What's special about this Master's in English?
No matter which emphases you choose, you can expect to find qualified and caring mentors within the Department of English faculty. These professors are experts in topics such as rhetoric, composition theory, British literature, American literature, sociolinguistics, cultural studies, digital media, gender studies and public engagement.
You can learn about our M.A. program emphases and coursework requirements for each in detail on the English M.A. admissions page.
This graduate program is small and intimate enough (70 to 80 students) that students enjoy a sense of community and benefit from close faculty mentoring. Faculty members take their roles as mentors very seriously, giving students the careful attention that helps them define and achieve their professional goals.
The Department of English offers four areas of emphasis within its M.A. program. Those emphases allow students to pursue research goals that align most closely with their personal interests.
Funding
Teaching assistant positions also are available to M.A. students on a competitive basis. Teaching assistants in the Department of English receive an annual stipend, health insurance and a tuition waiver. Teaching assistants teach three courses per year (2/1 or 1/2 depending on departmental needs), typically in the Core Writing program. New applicants to the English Graduate Program are automatically considered for a teaching assistantship when they apply for admission, unless the applicant specifies they do not wish to be considered. No separate application is needed.
Admission requirements and deadlines
Applicants to the English M.A. program must hold a bachelor's degree with an undergraduate major or minor in English or its equivalent and a cumulative GPA of 3.0 or higher. Potential applicants who do not meet these minimum requirements should talk with the director of graduate studies in the Department of English, to determine whether they will need additional coursework before applying.
To apply
For the M.A. program, candidates are accepted for fall (January 15 deadline) and spring (October 1 deadline) semester admission. Applicants are required to submit for Department of English graduate committee approval:
Scholarly writing sample approximately 15-25 pages in length, demonstrating readiness for graduate study in English
2-3 page statement of intent, including declaration of emphasis area
Official transcripts
Three letters of recommendation
International applicants
The graduate application system in the U.S. tends to be an open application process. Rather than arranging to work with a particular scholar in advance of applying, students generally apply to programs by following the application instructions on the program website. If they are admitted, then they approach a faculty member in the department to supervise their studies.
What's next?
You can connect with the Department of English or, if you are ready to begin your journey at the University, you can apply now.