About our College
A founding college of the University, we have a long tradition of excellence in teaching, research and engagement programs that benefit the health and economic vitality of Nevada. We offer programs in:
agriculture, horticulture, rangeland & veterinary sciences
biochemistry & molecular biology
children, youth & families
community & economic development
health & nutrition
natural resources & environmental science
4-H youth and Bureau of Land Management host horse adoption auction
Extension's 4-H Program and bureau work together to give wild horses homes
Tiffany Kozsan
This spring and summer, five youth in the Nevada 4-H Youth Development Program dedicated some of their time during the COVID-19 quarantine preparing four wild horses and one burro for adoption. On Aug. 1, the girls will show the animals, and two of the horses will be auctioned off for adoption at Nevada's first-ever Halter-started Wild Horse & Burro Event and Adoption auction.
The girls, part of Extension's Washoe County 4-H Horse Program, received the animals, all not yet a year old, from the Bureau of Land Management as part of a pilot program between Extension and the bureau to place wild horses with adoptive families. They spent 100-120 days preparing the horses for human interaction and adoption.
4-H is a community of young people across America learning leadership, citizenship and life skills
Members learn life skills, make new friends, enhance self-esteem, achieve personal goals, develop positive relationships with peers and volunteers, and have fun learning and sharing as a family and a club
"Three or four thousand women with three or four thousand stories..."
Healthy Steps to Freedom: helping women battle addiction
In Nevada's Florence McClure Women's Correctional Center in Las Vegas, a maximum security prison, women like Ashley, a 36-year-old mother of two teenage boys, are using their prison time to learn how to address the root causes of what landed them there in the first place. And, unlike most incarcerated men, many women are incarcerated for nonviolent crimes with the underlying catalyst being addiction.
According to Associate Warden Najera at the facility, drug use is a factor in why a large percentage of the women are sent to the correctional center. Often, the women have used drugs because they, like Ashley, have body image issues or want to lose weight.
Understanding each woman's story is key to her recovery
"These women come from all walks of life, and each has their own story. If we help them address their root causes, they can recover. When I see past participants of our program healthy and with their children, it doesn't get any better than that." -Anne Lindsay, Extension associate professor
Plant tissue engineering improves drought and salinity tolerance
Research in College of Agriculture, Biotechnology & Natural Resources addresses future population growth and food shortages
After several years of experimentation, scientists have engineered thale cress, or Arabidopsis thaliana, to behave like a succulent, improving water-use efficiency and salinity tolerance and reducing the effects of drought. The tissue succulence engineering method devised for this small flowering plant can be used in other plants to improve drought and salinity tolerance with the goal of moving this approach into food and bioenergy crops.
This research will help solve future food and energy shortages
"Water-storing tissue is one of the most successful adaptations in plants that enables them to survive long periods of drought. This will become more important as global temperatures rise, increasing the magnitude and duration of drought." -John Cushman, biochemistry & molecular biology professor
University grows in living-learning communities
College of Agriculture, Biotechnology & Natural Resources launches a new living-learning community
Great Basin Hall is the University home for students who are interested in science, technology, engineering and mathematics (STEM). The hall provides a quality, immersive college living experience that celebrates diversity, promotes sustainability and fosters student success.
The hall's name recognizes the traditional homelands of the indigenous peoples of Nevada and acknowledges the tribes of the Great Basin who historically and currently reside in the state: Newe (Western Shoshone), Nuwu (Southern Paiute), Numu (Northern Paiute) and Wa She Shu (Washoe).
The building is home to a Women in Science and Engineering community and has been honored for its environmentally friendly design.
New to the hall this fall is a living-learning community for our College. It will offer our incoming freshmen the opportunity to:
Live and work with students who have similar academic goals and interests
Experience individualized mentorship and exclusive extracurricular activities
Experience mentorship by successful STEM professionals
Build community and lasting relationships
Develop research and professional skills
Tour the hall
Great Basin Hall, viewed from the east

Great Basin Hall, viewed from the south

Great Basin Hall in the evening, viewed from the west

The lobby of Great Basin Hall features a front desk, fireplace and lounge areas

Elevators in the lobby of Great Basin Hall

Each floor of Great Basin Hall includes television and quiet-study lounges

A television lounge in Great Basin Hall

Students enjoying a television lounge in Great Basin Hall

Students using a collaborative study space in Great Basin Hall

The laundry facilities in Great Basin Hall include lounge and seating areas

A bathroom in one of the dorm rooms in Great Basin Hall
Our students' home away from home
"Great Basin Hall isn't just a residence hall, but rather a community where students will come together to discover their passions alongside new ideas and take advantage of the countless opportunities this institution offers." -Shannon Ellis, vice president for student services
Marketing coordinator to raise awareness of Extension programs
Molly Malloy joins Extension to create cohesive marketing strategies for Clark County programs
Hannah Alfaro
University of Nevada, Reno Extension is excited to welcome Molly Malloy as the marketing coordinator for the Clark County office.
As marketing coordinator, Malloy's role is to oversee all the marketing and communication efforts for Extension in Clark County. Since starting, she has worked to learn about the wide variety of programming that Extension offers and to identify opportunities for improvement in the communication efforts for the organization.
"Molly is an asset that will help further our reach across Clark County and help local citizens better understand how our programs can help meet their needs," Eric Killian, Extension southern area director, said.
As part of her effort to raise awareness of Extension's programs, Malloy is working on a Clark County newsletter aimed at stakeholders in the community that she hopes will further educate others about what Extension has to offer the county.
"Promoting such a fantastic resource in Las Vegas and working for my alma mater is an extremely exciting opportunity
I'm looking forward to making sure Las Vegans take advantage of all Extension has to offer." -Molly Malloy
Growing a stronger Nevada
Our programs work together to make an impact
Our teaching, research and engagement programs are intertwined and complement one another. Faculty who teach on campus also conduct research as part of our Experiment Station, allowing students to learn about and participate in research. Extension faculty engaging with communities identify research needs, as well as join Experiment Station faculty to conduct research. Faculty on campus help to develop Extension programs in communities.
Researching critical issues
Experiment Station faculty conduct research at experiment stations, labs and research facilities across the state, as well as teach classes and share and conduct research with students. The state-federal partnership tackles issues affecting Nevada's citizens, communities and economy.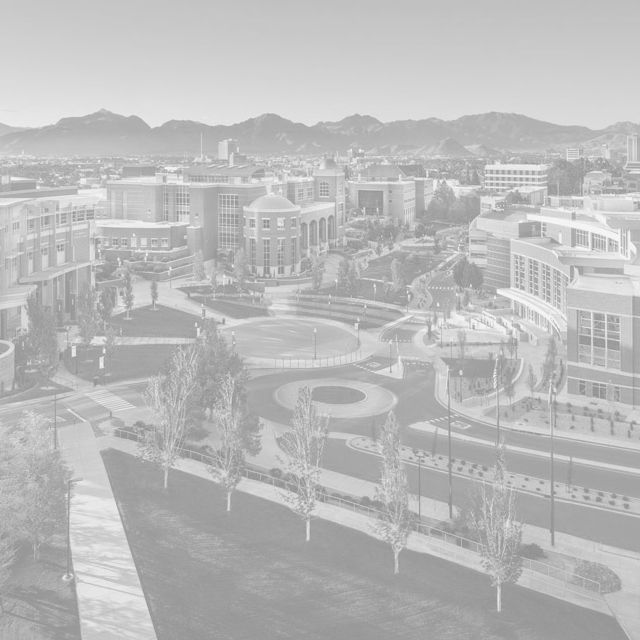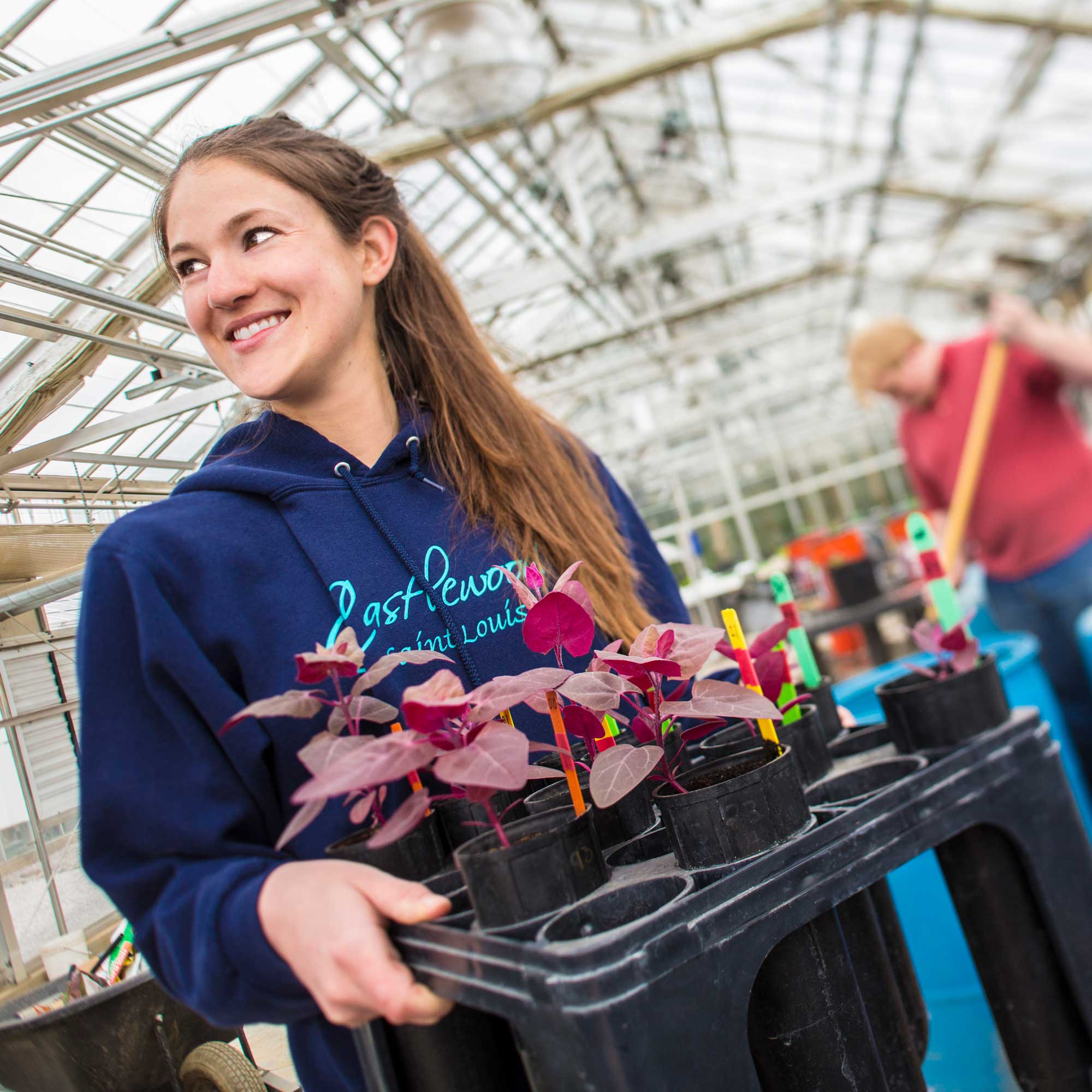 Teaching University students
We offer 17 undergraduate and graduate degrees to prepare students for high-paying, in-demand careers in agriculture, rangeland & veterinary sciences; biochemistry & molecular biology; natural resources & environmental science; and nutrition.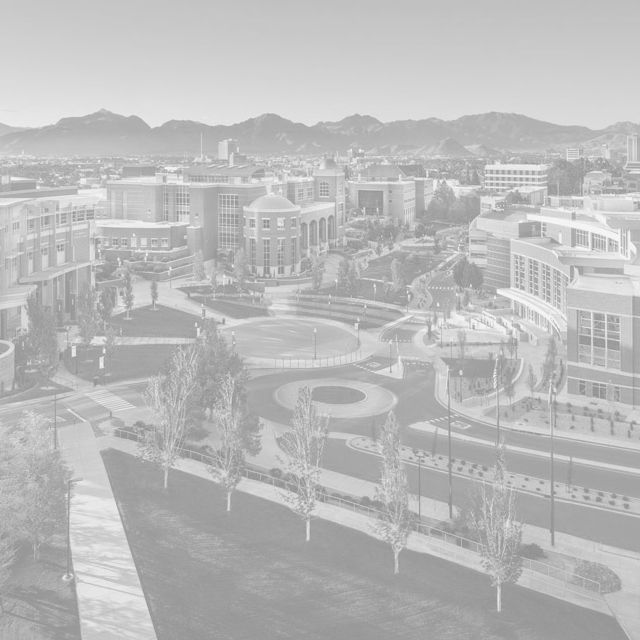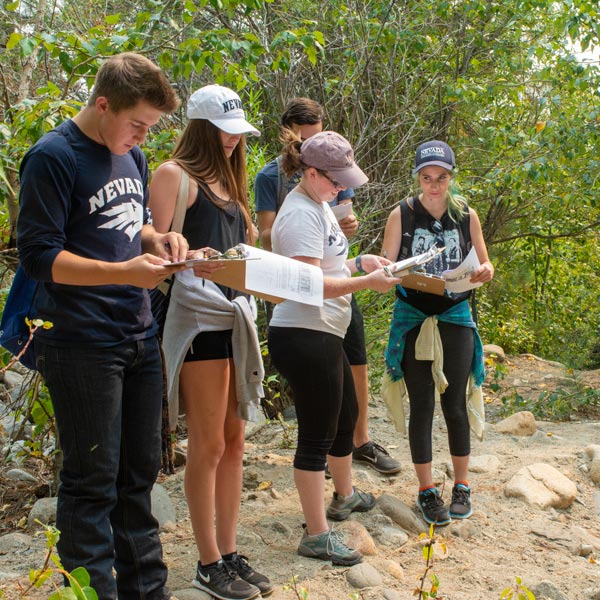 Engaging Nevada communities
Extension is engaged in Nevada communities, presenting research-based knowledge to address critical community needs. The county-state-federal partnership provides practical education to people, businesses and communities, fulfilling the University's land-grant mission.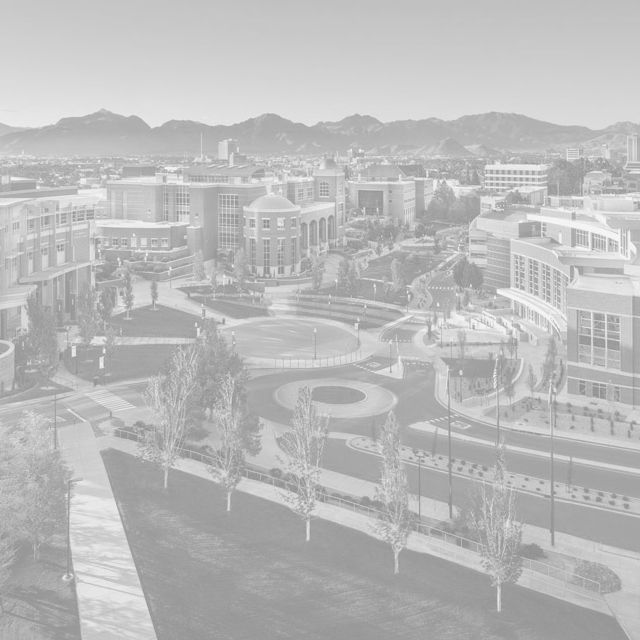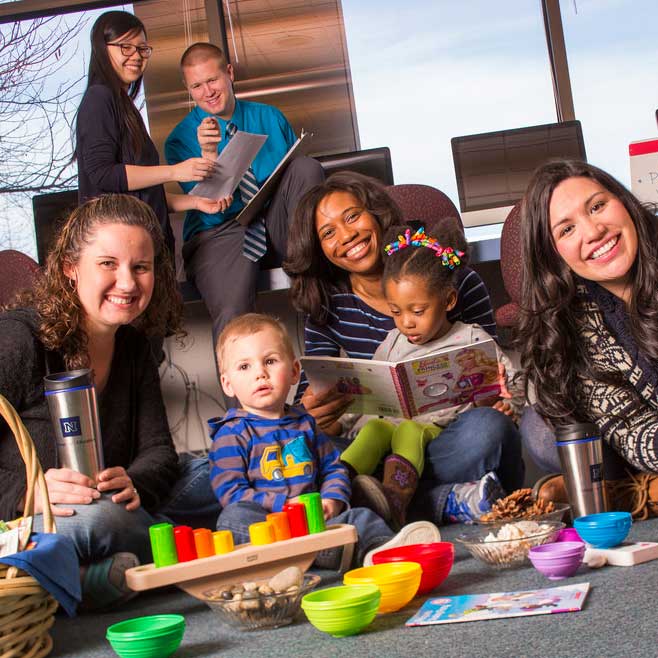 Want to help grow Nevada?
Consider making a contribution in support of classroom, lab or office space; graduate assistantships; student scholarships; or upgrades to the Nevada 4-H Camp. To learn more, please contact Mitch Klaich '02, director of development, at 775-682-6490.