Dr. Joseph Crowley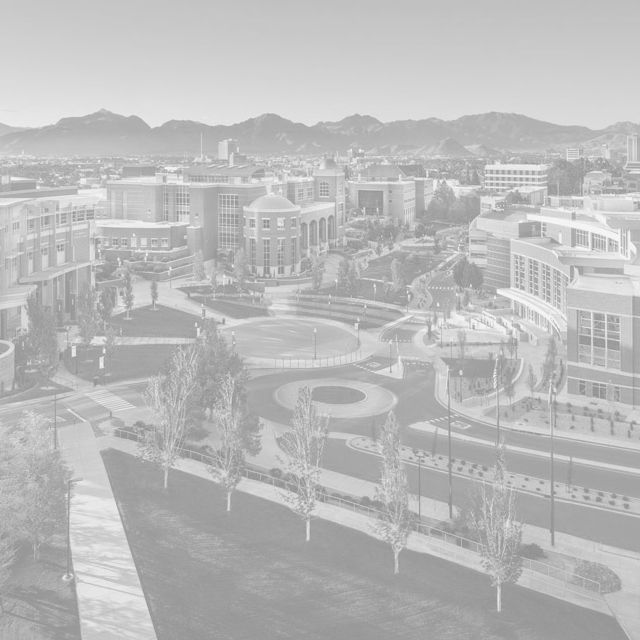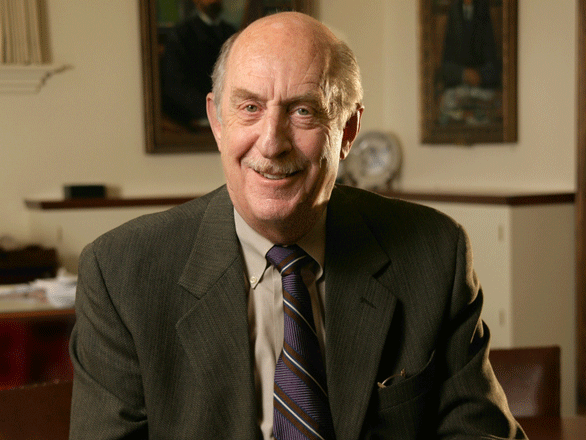 Dr. Joseph N. Crowley served as the University of Nevada, Reno president for a record-setting 23 years, from 1978 to 2001. When Crowley stepped down from the University presidency, he was the longest-serving president at a single institution among the nation's principal universities. His 23 years as president mark the longest single tenure of any of Nevada's chief executives.
During his tenure as the 13th president at the Reno institution, he presided over dramatic expansion of the university's physical size as well as significant increases in student and faculty numbers. After leaving the presidency in January 2001, he served during the 2001 Nevada State Legislative Session as the coordinator of legislative activities for the University and Community College System of Nevada, then returned to the faculty as Regents Professor and President Emeritus, teaching American political and constitutional history.
He retired, formally, in January 2003, but then served for a year (2003-04) as interim president of San Jose State University. Afterward, he returned to Nevada to teach on a part-time basis. He served as interim president from December 2005 to June 2006. Crowley joined the University's political science faculty in January 1966.
A native of Iowa, he spent four years in military service (U.S. Air Force, enlisted ranks), attending the University of Maryland overseas program during that time. He continued his education at the University of Iowa (B.A.), California State University, Fresno (M.A.) and the University of Washington (Ph.D.). During his first 12 years at the University, he served as chair of the university's Faculty Senate (1972-73) and, thereafter, while on leave, he was a fellow with the U.S. Environmental Protection Agency (1973-74). He remained in Washington for an additional year, serving as director of institutional studies for the National Commission on Water Quality.
He became department chair in 1976, and held that position until February 1978. At that time, he was appointed as interim president of the University, and one year later assumed the position on a regular basis.
Highlights of Crowley's presidential service include:
the establishment of a university foundation;
completion of a major capital campaign;
expansion of the campus School of Medicine into a statewide institution;
development of a new core curriculum and, jointly with that initiative, an ambitious effort to enhance sponsored faculty research;
founding of the College of Human and Community Sciences (known today as the Division of Health Sciences) and of the Reynolds School of Journalism.
During his administration, initiatives were also launched to put in place a National Public Radio station, a campus-based, community-owned public television station, an effective long-term legislative relations strategy, and a federal relations program to help diversify the university's financial support.
A large-scale campus construction/facility expansion and remodeling plan was implemented, along with significant property acquisitions. The latter included a gift of 60 acres on which to build, in collaboration with Truckee Meadows Community College, a new campus (Redfield).
Crowley has been credited with an institution-wide rededication to and enlargement of the University's land-grant missions. His service as president involved Crowley in numerous civic activities, including a two year term as president of the National Collegiate Athletic Association (1993-95), an organization he continued to serve in his latter years as a member of its Honors Committee and Minority Opportunities and Interests Committee).
Later, he was appointed to membership on the board of directors of the National Association of State Universities and Land Grant Colleges. He has served for the last decade as a member of the Board of Directors of The Collegiate Woman Sports Awards, sponsored by American Honda, and of the Executive Committee of the National Consortium for Academics and Sports.
He also spent a semester in 1989 as visiting reader at Brasenose College, Oxford. He chaired the Nevada Rhodes Scholar Committee for a number of years and, toward the end of his tenure in that position, he was the Nevada Secretary as well.
He served 12 years on the local United Way board, chaired two annual campaigns, and chaired the board for one term. Two institutions – Fresno State and the University of Iowa – have presented him with distinguished alumni awards, and he has received five honorary degrees.
Joe is survived by his wife Joy and they have four children and seven grandchildren. All four of his children are University of Nevada, Reno graduates. Joe Crowley passed away in 2017, but his legacy lives on through the student union, his family and everyone whose lives he touched.
To learn more about Joe's legacy, check out 'A constant conversation': The legacy of President Joe Crowley, 1933-2017 by John Trent.