2020 Graduate Dean fellowship winners
Kayla Furlano, Social Psychology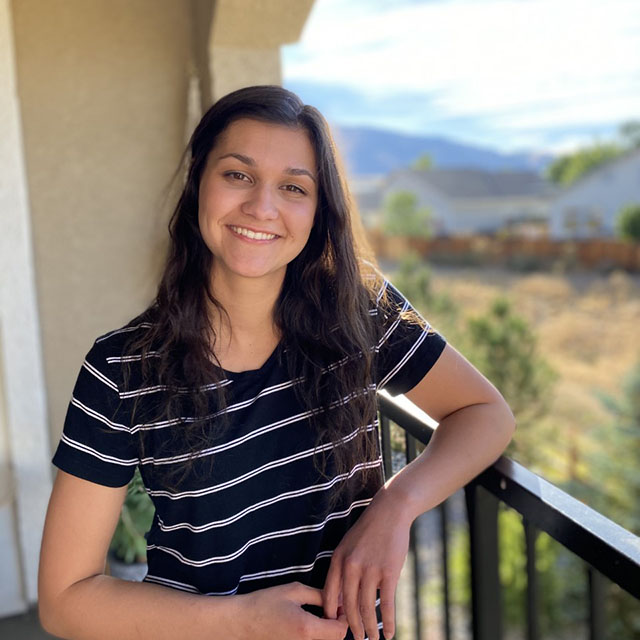 Kayla graduate with honors from Ripon College where she was on the Dean's List for multiple years and was part of the Ripon College Presidential leadership program. After gaining research experience at her undergraduate college, Kayla was selected for a 3-month NSF-funded research experience for undergraduates at Yale University, where she worked in a psychology lab. Kayla assisted with multiple quantitative and qualitative research projects, which led to her sharing authorships of 2 conferences presentation at the 2019 Annual Meeting of the Midwestern Psychological Association. In addition to her research experiences, Kayla has extensive experience as mentor and tutor of undergraduate students and is dedicated to the support and retention of students. This includes serving as an academic tutor for three years, as a student worker/research assistant in the Ripon College's Office of the President and as the psychology department's internship coordinator for a year. Kayla's main research interests are social inequality and social exclusion and while a graduate student, Kayla hopes to conduct research on the social-institutional causes and legal basis of policies that ultimately enforce inequalities.
Michael Lam, Civil and Environmental Engineering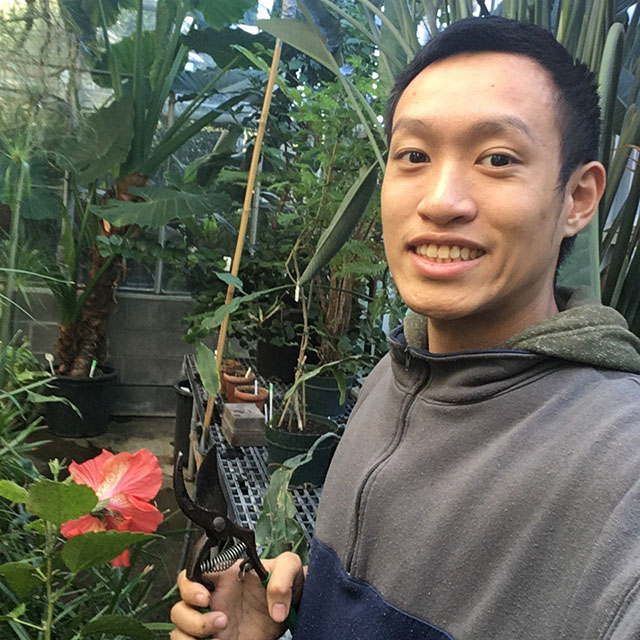 Michael received a M.S. in Sustainable Communities in 2020 and a bachelor's degree in Cellular and Molecular Biology in 2018 from Binghamton University. While at Binghamton, Michael was a McNair Researcher in the Sobel Lab and focused on Mimulus Cardinalis Mating System Plasticity in Response to Edaphic Conditions. In addition to being a McNair Scholar for two years, Michael worked as a Graduate Project Assistant with the McNair Scholars Office while completing his master's degree. Michael's research has already led him to be a co-author on two peer-reviewed journal papers. Michael is passionate about problems of critical importance and is particularly interested in flood management, and reducing the contamination of the water supply after major catastrophic events such as tsunamis, hurricanes and tornadoes.
Wuerthner, VP, Jaeger, J, Garramone, PS, et al. Inducible pesticide tolerance in Daphnia pulexinfluenced by resource availability. Ecol Evol. 2019; 9: 1182– 1190. https://doi.org/10.1002/ece3.4807
George A. Meindl, Nicholas Schleissmann, Brianna Sander, Michael Lam, Wyatt Parker, Courtney Fitzgerald, Rachel Oltmer & Jessica Hua(2020) Exposure to metals (Ca, K, Mn) and road salt (NaCl) differentially affect development and survival in two model amphibians, Chemistry and Ecology, 36:3, 194-204, DOI: 1080/02757540.2020.1718119
Leah Prescott, Ecology, Evolution and Conservation Biology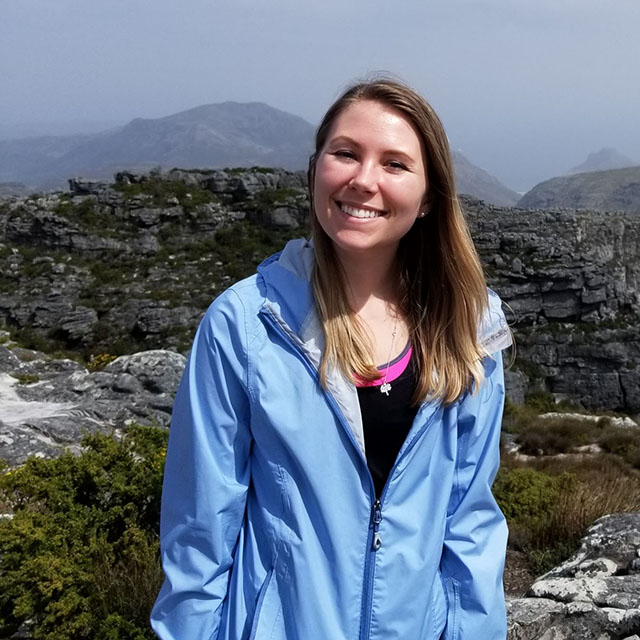 Leah double majored in English and Biology at the College of Wooster, which required the completion of two different senior thesis projects. She received honors for both projects and was invited to present the projects as Feature Presentations at Wooster's Senior Research symposium. She currently has three separate publications about different aspects of her recent position working as the National Curator for the Seeds of Success program, which is the U.S.'s largest seed banking program, curating over 25,000 separate seed collections. Through her work with Seeds of Success she worked closely with the Plant Conservation & Restoration Program Lead for the Bureau of Land Management and helped draft major policy statements, presentations, and publications. Leah will continue research at our University that will strive to impact U.S. policies at the highest levels.
Barga, SC

,

Olwell, P

,

Edwards, F

,

Prescott, L

,

Leger, EA

.

Seeds of Success: A conservation and restoration investment in the future of U.S. lands

. Conservation Science and Practice.

2020

;

2

:e209. https://doi.org/10.1111/csp2.209
Ison, J.L., Prescott, L.J., Nordstrom, S.W., Waananen, A. and Wagenius, S. (2018), Pollinator‐mediated mechanisms for increased reproductive success in early flowering plants. Oikos, 127: 1657-1669. doi:1111/oik.04882
Mariana Jordan Webb, Hydrologic Science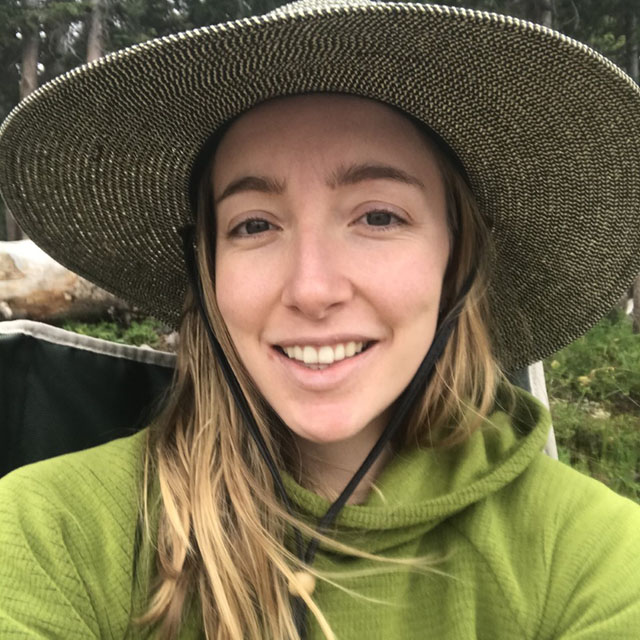 Mariana graduated Magna cum Laude from Dartmouth College in 2018, majoring in Geography (High Honors), with a specialization in Environmental Earth Sciences and a minor in Hispanic Studies. She was named the James O. Freedman Presidential Research Scholar in 2016 and received the McKinsey Undergraduate Impact Award in 2017. In addition to research experiences at Dartmouth, Mariana was a NASA DEVELOP undergraduate fellow at NASA Ames Research Center where she led a team in developing a Google Earth Engine cloud computing tool to automatically process satellite imagery for agricultural water resource management. She presented her team's findings at NASA headquarters and at the AGU Fall Meeting in 2017. After graduation, she was accepted into the Americorps Geoscientist-in-the-Park program where she spent a summer at Denali National Park mapping landcover changes in sensitive management areas. More recently while working at a leading international environmental engineering firm, Mariana co-developed a National Risk Index, that combines natural hazard incidences with social and environmental factors. She developed FEMA flood risk analysis maps, producing 200 maps used to engage stakeholders. Her work has led to one current publication and another first-author paper that is under review. In her graduate research she aims to focus on significant challenges involving climate change impacts on snow, glaciers, and at-risk watersheds.
Dorothy Wallace, Vardayani Ratti, Anita Kodali, Jonathan M. Winter, Matthew P. Ayres, Jonathan W. Chipman, Carissa F. Aoki, Erich C. Osterberg, Clara Silvanic, Trevor F. Partridge, Mariana J. Webb, "Effect of Rising Temperature on Lyme Disease: Ixodes scapularisPopulation Dynamics and Borrelia burgdorferi Transmission and Prevalence" , Canadian Journal of Infectious Diseases and Medical Microbiology, vol. 2019, https://doi.org/10.1155/2019/9817930
Nandar Yukyi, Anthropology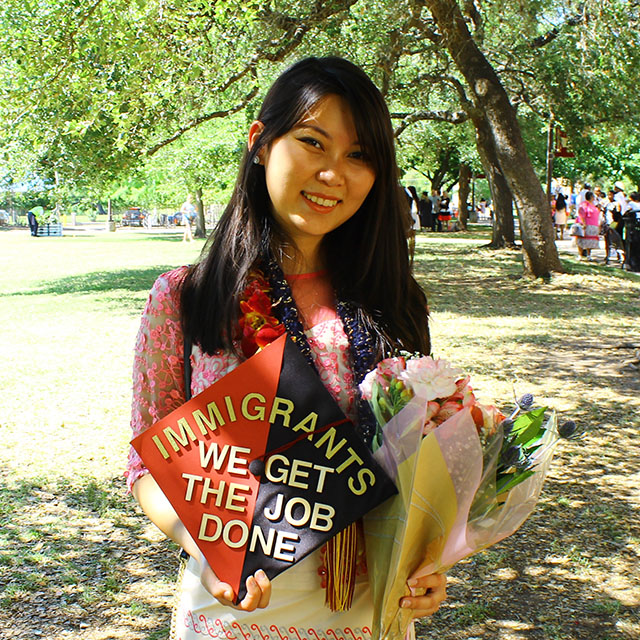 Nandar graduated with a B.A. from UC Berkeley and an M.A. in anthropology from Texas State University. While at Texas State, she won the Department of Anthropology's Outstanding Graduate Student Award in recognition of her exceptional academic work. Nandar's research interests are in forensic anthropology and bioarcheology and since receiving her MA three years ago, she has been working for the Defense POW/MIA Accounting Agency (DPAA) in an effort to recover missing U.S. service members from previous conflicts. Working in this facility has given her advanced training in forensic anthropological methods and allowed her to contribute to the efforts to find and recover unaccounted-for service members across the globe. During the winter of 2019, she was invited to participate in a National Geographic grant to visit her home country of Myanmar to investigate archaeological sites and establish government contacts to begin archaeological work there. Through this work in Myanmar, her ultimate goal is to train students in archaeological excavation and analysis in an effort to involve the local community in investigating their past. Additionally, Nandar has presented at national and regional conferences, including the 2017 and 2018 meetings of the American Academy of Forensic Science.