2022-23 Graduate Dean Fellows
Miskat Jahan, Political Science Ph.D.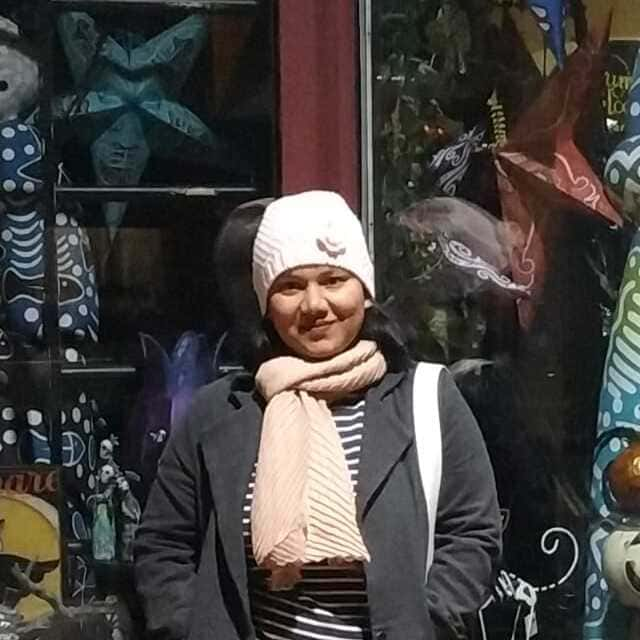 Miskat Jahan is a doctoral student in Political Science at the University of Nevada, Reno. She serves as the Secretary of the GSA's Political Science club. She earned her second Master of Arts from the Political Science Department at Central European University, Vienna, and she earned her B.A. from the Department of Public Administration at Dhaka University, where she received two gold medals and a Dean's award for her distinguished academic record. She started her teaching career with the Department of Public Administration at Comilla University in Bangladesh as a Lecturer in 2019. Earlier, Mrs. Jahan served as a Research Associate at the BRAC Institute of Governance and Development (BIGD), BRAC University. Before that, she was a research assistant with a private research firm. She has more than five years of solid research experience in the development sector, working in various rigorous evidence-based research works. Her areas of research interest include International Relations, Comparative Politics, and Public Policy.
Miskat has five international publications where she studied different issues related to democracy, accountability, COVID-19 and administration. One of her book chapters explored the perplexing relationship between democracy, transparency, and development in the contemporary era. In another book chapter, her work sheds light on the status of social accountability in rural local governance in Bangladesh and the way forward in the Case of Union Parishad (the lowest tier of local government in Bangladesh). In the book The Palgrave Handbook of Comparative Public Administration Concepts and Cases, she wrote a chapter on the administrative history and structure of the Islamic Republic of Pakistan. Her recent forthcoming article will be published by the Social Science Faculty of Dhaka University, Bangladesh, where she analyzed the Justification of Democratic Peace Theory in The 21st Century. Miskat's other forthcoming book chapter will be published by Nobel Academic Publishing in Turkey which will cover the Impact of COVID on the Education System of Bangladesh.
"In a word, Graduate Dean's Fellowship is why I am at the University of Nevada, Reno. I am really honored to get this prestigious and highly competitive award as a token of my academic excellence. The fellowship funding has made my living more manageable and more comfortable in the States. As a Ph.D. student, I aspire to be a good researcher and academician in the field of Political Science, majoring in International Relations and minoring in Comparative Politics. I cherish seeing my book published by a well-known international publisher, which will be helpful for Political Science students."
Erica Klafehn, Anthropology doctoral student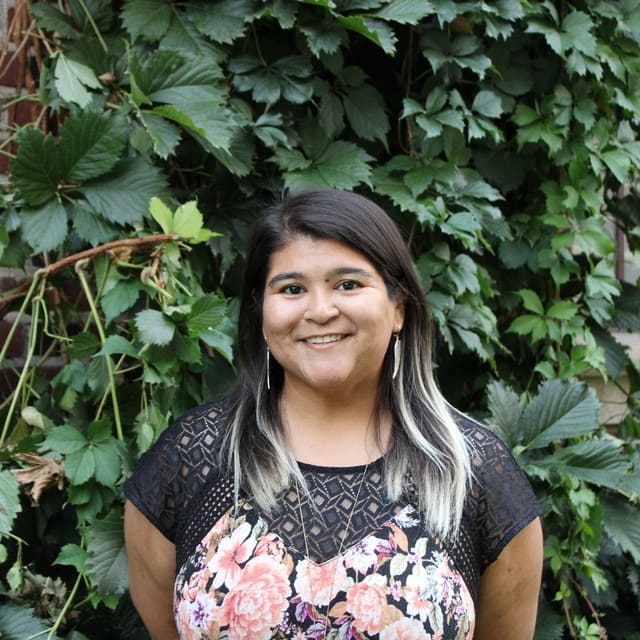 Erica "Ricky" Klafehn (she/her/ella) is an Indigenous Latinx Ph.D. student in the Anthropology doctoral program at the University's specializing in forensic anthropology. She is a recipient of the Dean's Merit Fellowship and a member of the University's Tribal Students Program. She also serves as the treasurer for the Graduate Board of Anthropology Students (BOASgrad) and as a representative for the College of Liberal Arts in the University's Graduate Student Association. Ricky completed her M.S. in Forensic Science (2022) and B.S. in Cell and Molecular Biology (2016) from John Jay College of Criminal Justice - City University of New York (CUNY).
During her time at John Jay, Ricky was a member of the Program for Research Initiatives in Science and Math (PRISM) and Ronald E. McNair Post-Baccalaureate Achievement Program, where she conducted forensic anthropology and entomology research under Dr. Angelique Corthals and Dr. Jennifer Rosati. For her master's thesis, Ricky investigated the effects of blowfly larvae feeding on sharp force trauma (SFT) wound patterns in decomposing bones. At the University, Ricky is working under associate professor Dr. Marin Pilloud.
She hopes to either continue her research in taphonomy or explore the ethics of forensic anthropology and hopes to pursue a career as a forensic anthropologist in a medicolegal or humanitarian setting.

"Never let the fear from striking out keep you from playing the game" - Babe Ruth
Ginelle Köcher, Anthropology doctoral student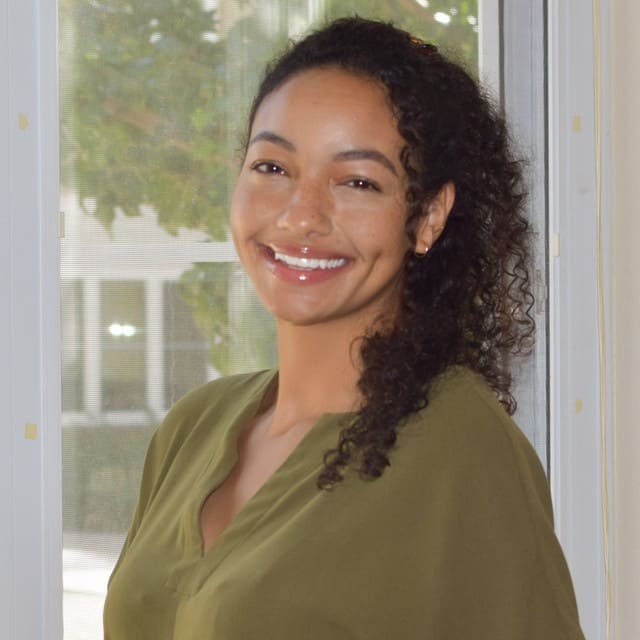 Ginelle is a first-year doctoral student in the anthropology department at the University of Nevada, Reno. She received her BA in anthropology from St. John's University and later earned her MS at New York University (NYU) in anthropology on a specialized track for human skeletal biology. While at NYU she interned at New York City's Office of Chief Medical Examiner's Forensic Anthropology Unit and conducted research pertaining to human decomposition in the natural waterways of New York City. Additionally, she interned at the NYU Molecular Anthropology Lab and served as an adjunct professor at Brooklyn College, teaching Forensic Anthropology. She looks forward to continuing her education in forensic anthropology as well as utilizing her language proficiency in Portuguese to explore if and how violence is exhibited through the anthropological record in Brazil.
Ginelle's research aims to gain perspective on the variability of human skeletal trauma that manifests in Brazil, a country that is proclaimed to have one of the highest homicide rates in the world. By exercising her linguistic ability in Portuguese, she plans to explore the different types of skeletal trauma that are processed through forensic labs. In doing so, she will evaluate what contributes to the violent label attached to this country in terms of skeletal trauma frequency, distinct/violent trauma, or perhaps something entirely different. By conducting this research, she hopes to encourage international collaboration amongst researchers while working to improve the ethical standard in forensic anthropology.
"Being a graduate student is expensive. This funding provided me the opportunity to focus on my studies and future research without constantly stressing about expenses."
Kylie Kulak, Interdisciplinary Social Psychology doctoral student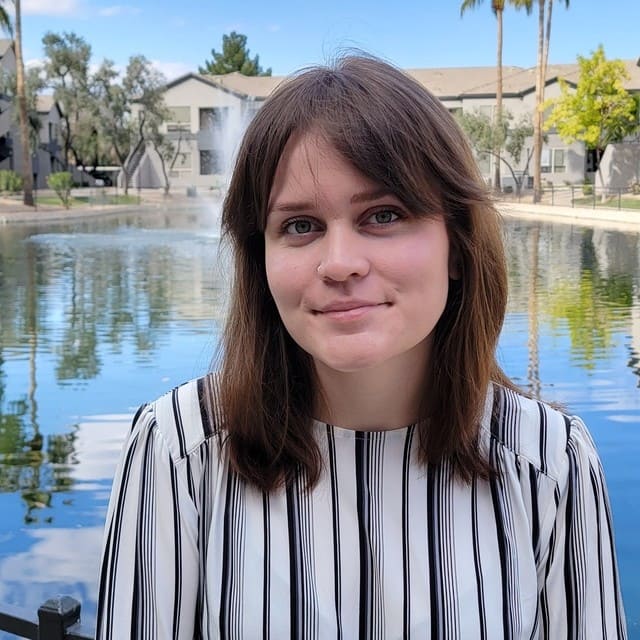 Kylie received her BA at California State University, Fresno and her MS at Arizona State University. She has done research involving eyewitness misidentification, jurors' perceptions of evidence, juror decision-making, and racial bias in the legal system. Currently, Kylie is working under Dr. Monica Miller researching juror decision-making, facility dogs, and problem-solving courts
Kylie is interested in juror decision-making, racial bias, and eyewitness misidentification.
"I am grateful for this opportunity to continue my research and advise others to follow their research passions."
Oluwatobi Mogbojuri, Human Development and Family Science doctoral student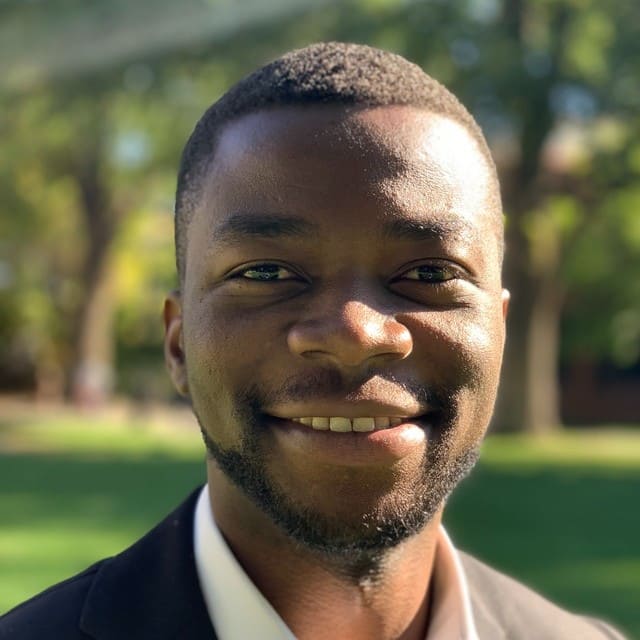 Oluwatobi (Tobi) Mogbojuri is a doctoral student in the Human Development and Family Science (HDFS) program. He earned his Doctor of Veterinary Medicine (DVM) from the University of Ibadan, Nigeria, and was a Master of Public Health (MPH) student at Western Illinois University. He has contributed to national policies, led multiple activities, and made substantial contributions to donor-funded research by the World Health Organization (WHO), United States Agency for International Development (USAID), and Department for International Development (DFID), among others. Tobi's professional background spanning Education and Public Health interventions in Fragile/ Conflict-Affected States (FCAS) deepened his passion for applied research focused on improving development outcomes for individuals and families, especially the at-risk and disadvantaged populations.
While strategically refining his research agenda, Tobi works in Dr. Bridget Walsh's research lab on early childhood home visiting interventions and higher education research on historically underrepresented doctoral students.
"The opportunity to add value to others is probably one of the most fulfilling and rewarding things in life. Small efforts can make big differences"
Jordan Zabrecky, Natural Resources & Environmental Science doctoral student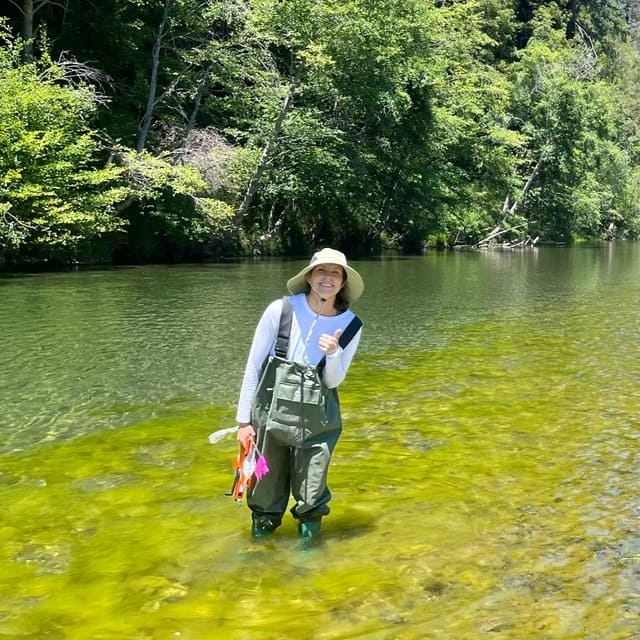 Jordan is an incoming Ph.D. student in the Natural Resources and Environmental Science Department. She received a B.S. in the Geological Sciences from the University of North Carolina at Chapel Hill in 2020. During her undergraduate education, she realized her interests in streams, water quality, and environmental geochemistry while researching patterns of anthropogenic Gadolinium in local streams. After graduation, she completed an internship with the Pacific Northwest National Lab studying subsurface Plutonium migration from radioactive waste sites and its potential groundwater impacts. She also explored her interest in environmental education while working with the Hitchcock Center for the Environment in Amherst, MA. For her Ph.D., Jordan is excited to tackle water quality issues from a biogeochemistry perspective by investigating biogeochemical controls on benthic cyanobacteria and anatoxin production in rivers of northern California.
Jordan's Ph.D. research aims to understand the biogeochemical controls on benthic cyanobacteria growth and their anatoxin production in rivers of northern California. Benthic cyanobacteria proliferations are under-researched, especially when compared to planktonic cyanobacteria blooms. Her research will help build upon our current limited understanding of benthic cyanobacteria. Additionally, her research has public and ecological health impacts as anatoxins produced by these cyanobacteria can be harmful to human and animal health. Jordan believes developing an understanding of the environmental conditions that affect anatoxin production may help us mitigate future risks in these recreational streams.
I am so grateful for all the support the University has offered already in my short time here! It's great to see how the University uses its award and scholarship programs to give the spotlight to so many graduate researchers doing a variety of super cool research!