2020 Robert E. Dickenson Scholarship recipients
John P. Baggett, Biochemistry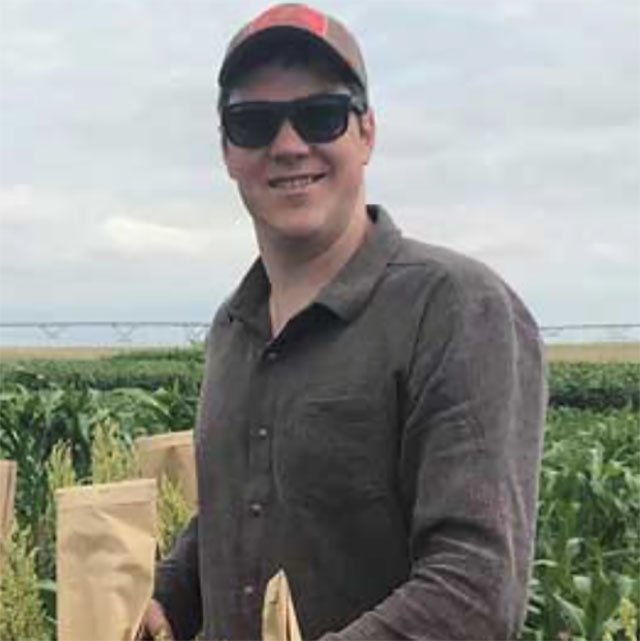 John is a 4 th year Biochemistry Ph.D. candidate in the Molecular Biosciences graduate program. His dissertation research focuses on investigating grapevines and sorghum. The project on grapevines is focused on increasing our understanding of salinity tolerance. In this project, he studies multiple species of grapevine including a native Nevadan rootstock species. John's main project on sorghum is focused on studying the genetic structure of subpopulations and the development of molecular markers for their identification. A side project on sorghum is an investigation into the aroma compounds produced in the brewing of sorghum beer. John has been lucky in the fact that he has learned a wide variety of skills during his Ph.D. career. He has done everything from abiotic stress experimentation, to DNA extractions, to Bioinformatic analysis, all the way to driving tractors to plant sorghum fields!
Meredith Brehob, Natural Resources and Environmental Sciences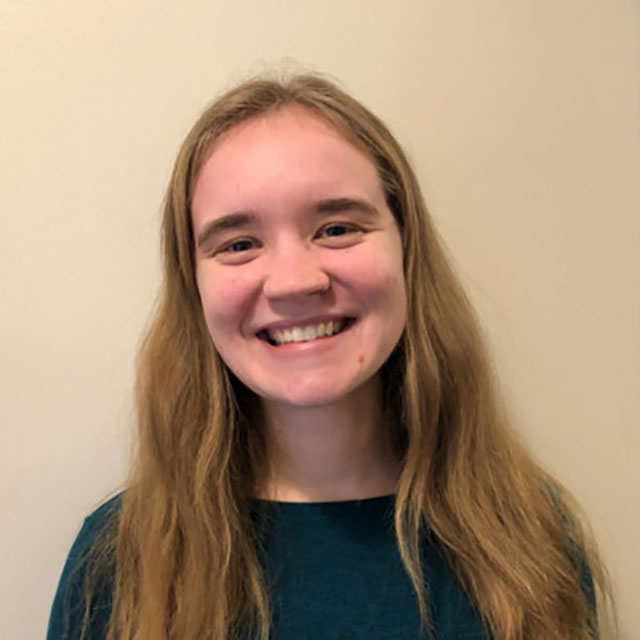 Meredith is a master's student studying nuisance plant growth and stream metabolism in irrigation canals near Fallon, Nevada. Along with her co-advisors, Professors Joanna Blaszczak and Sudeep Chandra, she is excited to be a part of an integrative group researching the efficacy of using UVC emitting light arrays to sense unwanted plant growth. Meredith has a bachelor's degree in Environmental Engineering with a minor in Ecology from Michigan Technological University situated in Michigan's Upper Peninsula. Meredith worked as a laboratory technician at Michigan Tech in an aquatic ecology lab and as an environmental engineer for a consulting firm during the year and a half between undergrad and graduate school.
Madeline Fontaine, Hydrology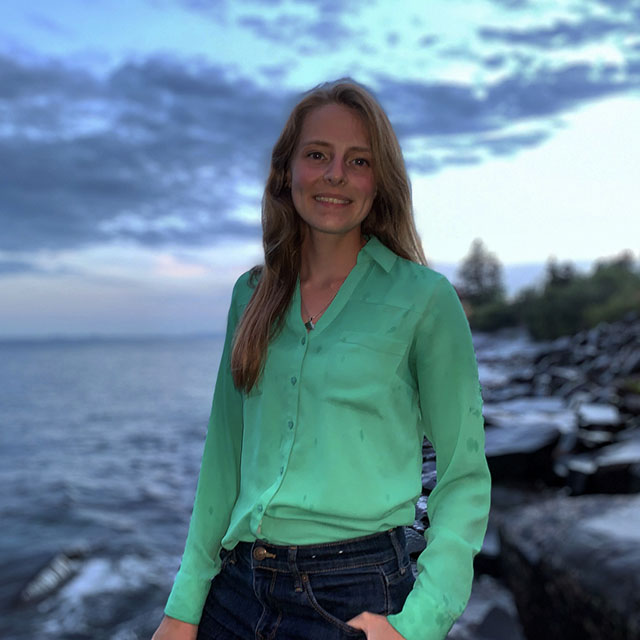 Madeline earned her B.S. in Civil Engineering at the University of Wisconsin – Madison with a focus on public works that have a high connectivity with the natural environment such as municipal drinking water systems and the energy sector. Following her graduation from UW-Madison, she worked for the Wisconsin Department of Agriculture, Trade and Consumer Protection as a Hydrogeologist with the Environmental Quality Unit and traveled throughout the state collecting water samples to examine how pesticide use affects surface water and groundwater quality. Madeline is now a master's student in the University's hydrology graduate program. Here, Madeline is a part of the DendroLab and is participating in research efforts aimed at understanding historic long-term drought characteristics of the Truckee-Carson-Tahoe watersheds in order to assist science-based land management practices for water and forest resources. In her free time Madeline spends her time skiing, climbing, hiking, and exploring the mountains.
Weylin Gilbert, Environmental Sciences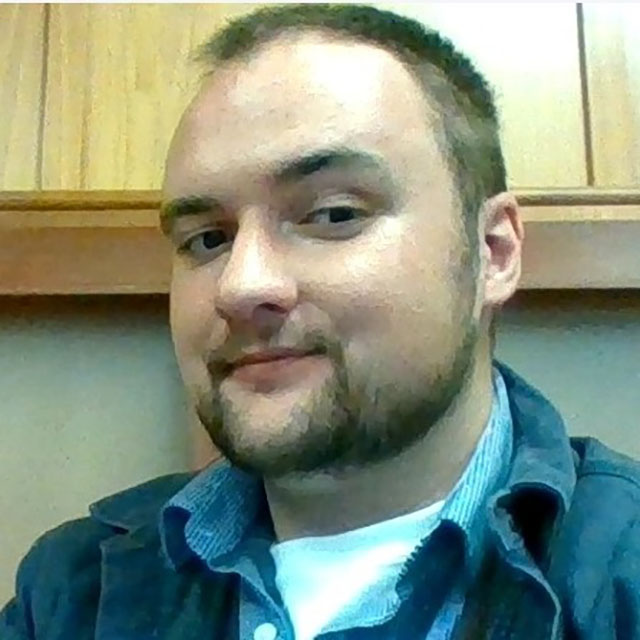 Weylin is a first-year Ph.D. student in the interdisciplinary Environmental Sciences program, as well as a member of the Environmental Tomography and Emerging Technologies Lab. His current research projects include the spatial quantification of environmental resilience in response to major drought events, and the creation of a statewide atlas of Nevada's agricultural resources, both primarily using multispectral satellite imaging datasets. Weylin's academic interests include climate change modeling, gravimetric sensing and multidisciplinary integration of spatial data with sociological, historical, and economic models.
Callan Glover, Chemical Engineering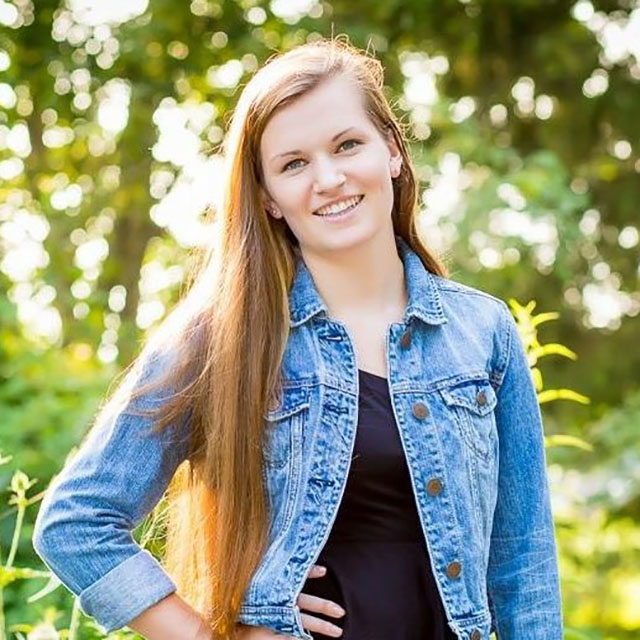 Callan graduated in 2019 from Penn State University with a B.S. in Hydrogeology and a minor in Watersheds and Water Resources. At Penn State, she was active in undergraduate research through the NASA Space Grant program and a research lab in the Department of Chemistry. Her work focused on water quality by characterizing pesticide and heavy metal pollution in drinking water resources. She also participated in a study abroad course in Australia to study sustainability and biodiversity on the Great Barrier Reef.
Callan is currently a second year Ph.D. student in Chemical Engineering. Her work focuses on improving the sustainability of the dairy industry by reducing environmental pollution caused from livestock manure. She is part of a collaborative NSF project to incorporate new technologies onto large-scale dairy farms to recover useful products from dairy waste. Callan is passionate about sustainability and improving water quality and conservation through targeted action on livestock operations.
Nathan Jero, Animal and Rangeland Science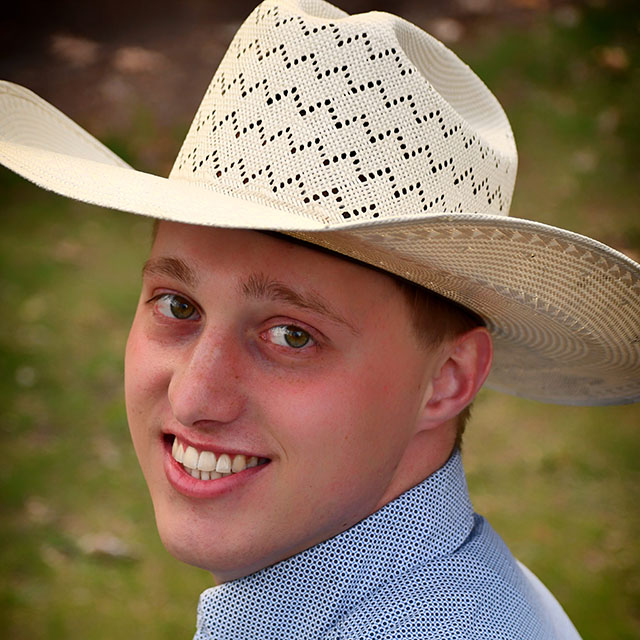 Nathan is a graduate student, and his research project tests the capabilities of virtual fencing systems at the ranch scale, including their promise for targeted grazing. He is also examining the survival of native seeds during digestion by ruminants, working towards developing a seed coating to allow for passive fecal reseeding of degraded rangelands. He grew up in southwestern Ohio and left as soon as he could to pursue a degree in Rangeland Ecology & Management at the University of Idaho, where he graduated in 2019. In his spare time, he enjoys reading history and baking bread.
Shelby Hockaday, Geography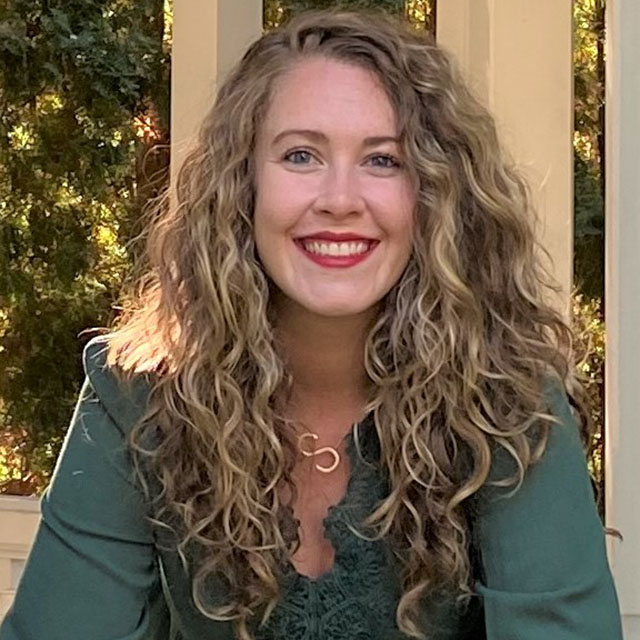 Shelby is a water resources geographer graduating with a M.S. in Geography in December 2020. She is interested in the social understanding of western water law in the United States and the possibilities for amendments of the law in response to water supply and demand issues. Her graduate research analyzes stakeholder perceptions of prior appropriation and water rights transfers in the face of drought and changes in timing and volumes of flows, along with changes in social values of water. Using a case study of the Walker River Basin, her research further seeks to understand adaptations of agricultural communities to the emergence of competing environmental uses of water and the implementation of water rights transfer programs for water security and equity across sectors of water use.
Ericka Kay, Ecology, Evolution and Conservation Biology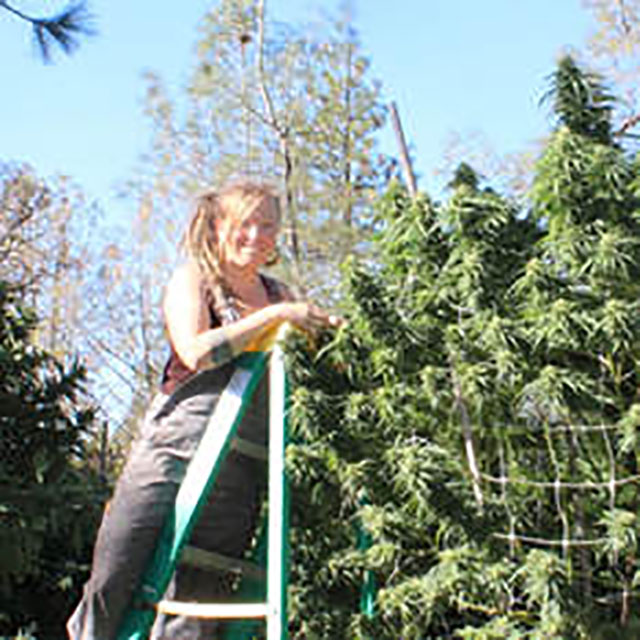 Ericka is interested in understanding how interactions among organisms are mediated by biological compounds. Her dissertation experiments will provide insight into phytochemically-mediated mechanisms which have contributed to plant success over evolutionary time with a focus on synergistic effects. To examine such synergistic effects in an anti-herbivory context, Ericka is examining industrial hemp which meets the standards of the NDA hemp program. Ericka is combining observational and experimental studies to characterize effects of chemical variation on naturally occurring insect communities associated with hemp, and to examine specific hypotheses about effects of plant chemistry on insect physiology. Her research includes field collections, rearing experiments with herbivores and parasitoids, cultivation of hemp under experimental treatments, development of an infrared spectral library to characterize phytochemical diversity, and extraction of compounds to conduct Lepidopteran feeding experiments.
Wade Plafcan, Natural Resources and Environmental Science
Wade graduated from the University of Minnesota in 2011 and has been working as an ecologist all over the southwest of the United States. He has worked with the National Park Service, various universities, and most recently as a private contractor. Through his work, he developed a specialty and passion for botany and riparian ecology. Some of his best memories have been conducting vegetation monitoring on rafting trips down the Grand Canyon. Wade decided to pursue an M.S. degree at the University to improve as a scientist. He aspires to grow his knowledge and skills so he may confidently create his own projects and to continue to contribute to the environmental sciences. Seeing his work provide data for important environmental policy changes is what drives his passion.
Laura Shriver, Biology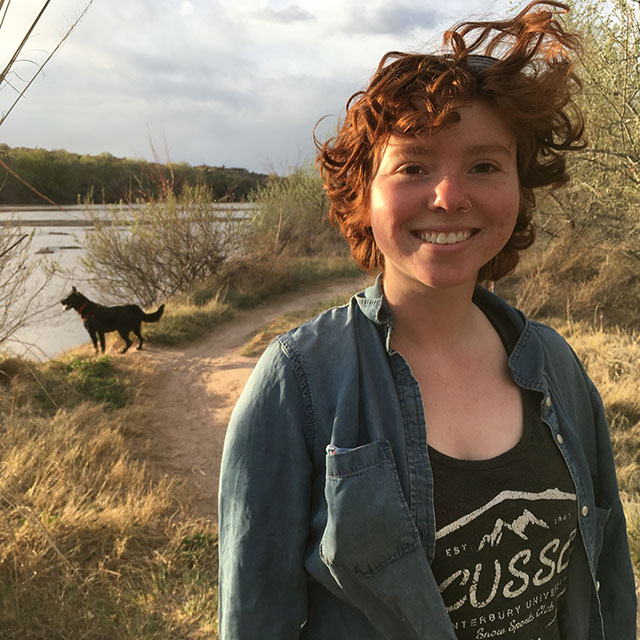 Laura is a botanist and ecologist from Massachusetts. She studied Environmental Studies and fell in love with plants at Oberlin College in Ohio. Since graduating in 2016, she has worked five field seasons in the Northeast and Intermountain West, including work in seed collection, rare plant monitoring, and ecological data collection. Most recently, Laura spent two years in New Mexico collecting seed and coordinating the Seeds of Success program for the state. Laura is grateful to have received the Dickenson Scholarship and is looking forward to delving into her research and learning about the plants and ecology of the Great Basin. In her spare time, Laura enjoys exploring new areas, botanizing, climbing, hiking, photography, and acquiring excessive amounts of houseplants.
Erin Smith, Animal and Rangeland Science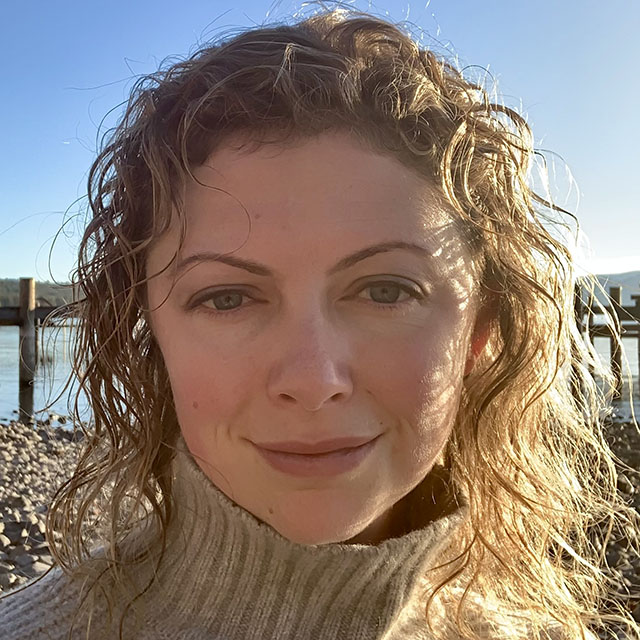 Erin is a second-year master's student in the Animal, Veterinary & Rangeland Sciences department at the University, and a member of the Environmental Tomography & Emerging Technologies Lab. Her research is part of a crop phenotyping study in collaboration with the Nevada Agricultural Experiment Station and the USDA Plant Materials Center, involving Sorghum bicolor, a grain crop grown widely throughout arid and semiarid climates. Erin is particularly interested in the influences of saline and sodic soils on flood irrigated crop production and carbon stock estimates in drylands. Quite often belowground estimates are uncoupled from aboveground estimates of biomass creating some uncertainty in these trends. In her research she uses ground penetrating radar (GPR) and terrestrial laser scanning (TLS) technologies to map the above and belowground 3-D structural phenology of sorghum crops grown in highly saline conditions in Fallon, Nevada.
Josh Vernaz, Chemical Engineering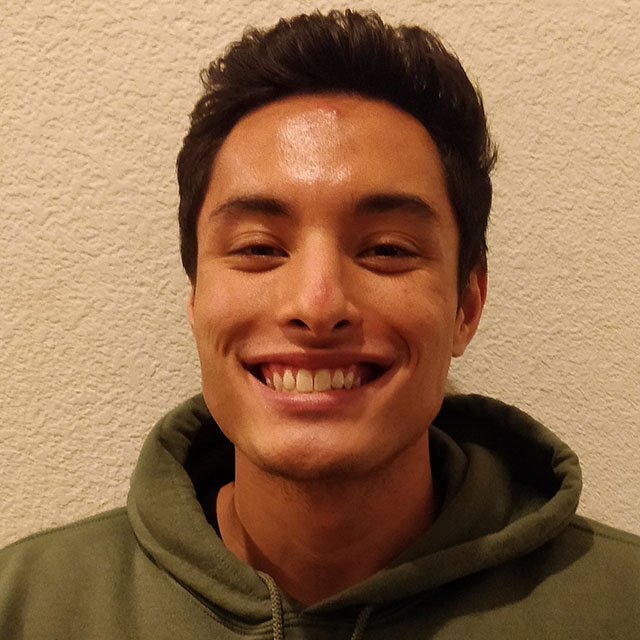 Josh is a second year master's student studying chemical engineering. His research focuses on the effects the growth of microalgae has on heavy metals. The overarching goal of this research is to grow algae in wastewater for livestock feed, allowing for more efficient water and land use.
Casey White, Animal and Rangeland Science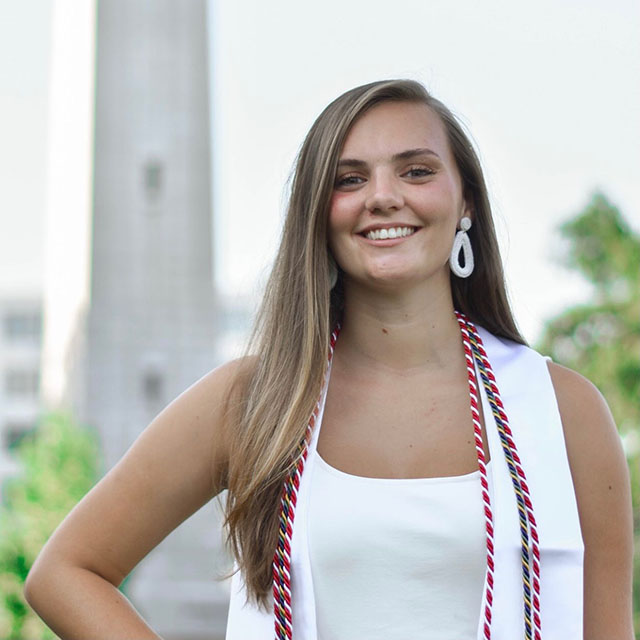 While earning her Bachelor of Science degree in Geology with a minor in Biology from North Carolina State University, Casey became passionate about environmental justice, climate science, and geospatial analytics. It was with these passions in mind that she joined the University of Nevada, Reno as a master's student in the Animal Veterinary, and Rangeland Sciences department under the mentorship of Robert Washington-Allen, Ph.D. The purpose of her research through the Environmental Tomography and Emerging Technologies Laboratory is to address the knowledge gap of the amount and dynamics of carbon stocks and fluxes, or more commonly yield and production, on Native American lands in the United States. Her primary focus on Native American lands is driven by the existing bias that these lands have lower productivity because they are open access and thus subject to the "Tragedy of the Commons."