Ph.D. in English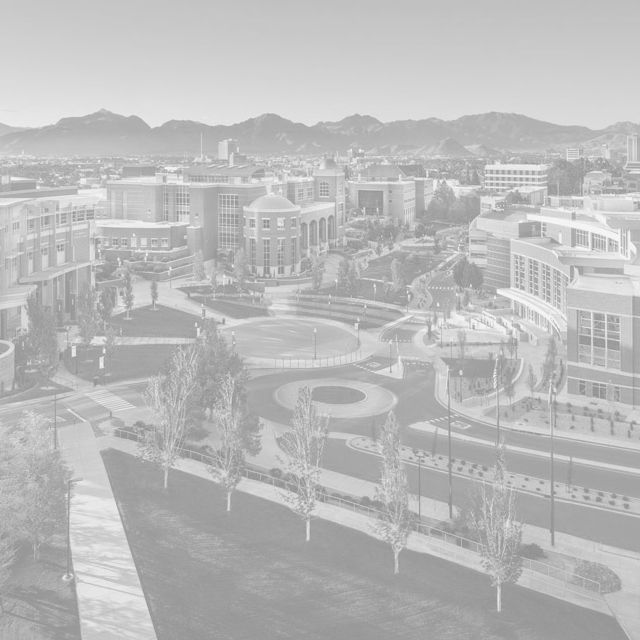 Pursuing a Ph.D. in English allows students to explore the intricacies of language, literature, theory and culture at the highest level.
Why choose this Ph.D. in English?
Doctoral-level study offers English students the chance to conduct original research within one of the many sub-areas of the field and become subject-matter experts on a chosen topic - essential experiences for aspiring professors, authors and researchers. The University's Department of English offers two areas of emphasis within its Ph.D. program, each geared toward a specific realm of English scholarship:
Literature: In this rigorous but flexible emphasis, individual programs of literature-focused study are shaped by the Ph.D. student and his or her advisory committee. Students in the program are strongly encouraged to participate in professional activities, including academic conferences.
Rhetoric and writing studies: This emphasis offers core work in rhetoric and writing theory, coupled with focused study in other fields of English language and literature, with possibilities for interdisciplinary study as well. Students in the program will be active in professional activities of various kinds, such as publishing, participating in conferences and serving as interns.
Students design their programs of study following departmental guidelines in consultation with their advisory committees, complete comprehensive examinations in their fields of specialization and pursue original research resulting in a dissertation of publishable quality. The program is designed to help students bring highly relevant credentials into careers as professional academics.
Faculty in the Department of English are experts in topics such as rhetorical theory, composition theory, digital and visual rhetoric, British literature, American literature, gender studies, public engagement and science. This scope of expertise gives Ph.D. students numerous options for exploring specialized subtopics within the field with highly qualified mentors.
Our program is a perfect blend of academic rigor, faculty expertise and mentorship. We emphasize a collaborative approach between students and faculty advisers from day one and also offer a remarkably supportive graduate community, where students become true colleagues and peers.
Additional benefits of this Ph.D. program include:
One-on-one faculty mentoring
Low attrition rate and high placement rate
Opportunities for students to teach individually designed courses in their fields
Available support for conference travel and research assistantships
Small graduate population (70 to 80 students) that imparts a sense of community
Funding
Teaching assistant positions also are available to M.A. students on a competitive basis. Teaching assistants in the Department of English receive an annual stipend, health insurance and a tuition waiver. Teaching assistants teach three courses per year (2/1 or 1/2 depending on departmental needs), typically in the Core Writing program. New applicants to the English Graduate Program are automatically considered for a teaching assistantship when they apply for admission, unless the applicant specifies they do not wish to be considered. No separate application is needed.
Students are also eligible for funding to support their professional presentations at academic conferences. Summer research assistantships provide an opportunity to work with faculty on their research projects.
To apply
Applicants to the Ph.D. program must hold a Master of Arts in English or a closely related field with a cumulative grade-point average of 3.5 or higher. Potential applicants without a Master of Arts in English should talk with the director of graduate studies before applying to determine whether their graduate work meets program requirements. Candidates will be accepted for fall semester admission only, and must submit applications by the January 15 deadline. Applicants are required to submit for Department of English graduate committee approval:
Scholarly writing sample approximately 15-25 pages in length, demonstrating readiness for graduate study in English
2-3 page statement of intent, including declaration of emphasis area
Official transcripts
Three letters of recommendation
International applicants
The graduate application system in the U.S. tends to be an open application process. Rather than arranging to work with a particular scholar in advance of applying, students generally apply to programs by following the application instructions on the program website. If they are admitted, then they approach a faculty member in the department to supervise their studies.
What's next?
You can connect with the Department of English or, if you are ready to begin your journey at the University, you can apply now.