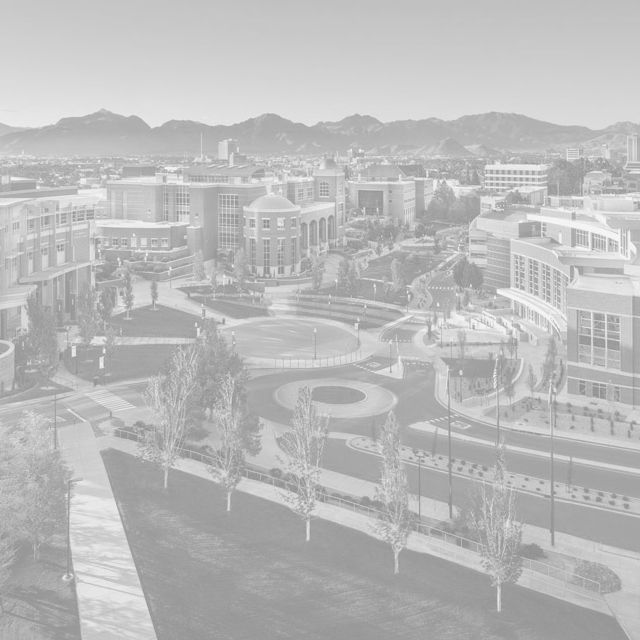 Josette El Zaklit
Assistant Professor
Dr. El Zaklit is involved in several interdisciplinary research projects in the College of Engineering and the School of Medicine. Dr. El Zaklit's research work focuses on studying the effect of high intensity, nanosecond duration electric pulses (NEPs) on neural-type cells using a combination of numerical cell modeling and experimental approaches (fluorescence imaging). The long-term goal is to work toward the development of new, non-invasive, highly focused electrostimulation technologies for neuromodulation.
Ph.D., Biomedical Engineering, University of Nevada, Reno, NV, USA, 2016
M.S., Medical Imaging and Biotechnology, Ecole Centrale Paris, France, 2007
B.S., Biomedical Engineering, Ecole Supérieure d'Ingénieurs de Beyrouth, Lebanon, 2005
Prospective graduate students
Ph.D. position available for students with the following background: electrical and/or biomedical engineering, biology, neurobiology, biochemistry. Please send your CV, a brief explanation of your interests and the contact information for three references to jelzaklit@unr.edu.
Research honors and awards
Early Stage Investigator Award – 3rd

Place, Third World Congress on Electroporation and Pulsed Electric Fields in Biology, Medicine and Environmental Technologies (WCE 2019), Toulouse, France
Student Platform Presentation Award – 2nd

Place, Annual Meeting of the Bioelectromagnetics Society (BioEM 2015), Asilomar, CA

T. J. Tarn Best Paper Award in the 2009 IEEE International Conference on Robotics and Biomimetics (ROBIO 2009), Guilin, China
Research interests
Numerical cell modeling

Nanobioelectricity

Electroporation

Excitable cells

Adrenal chromaffin cells
Invited speaker
Third World Congress on Electroporation and Pulsed Electric Fields in Biology, Medicine and Environmental Technologies (2019), Toulouse, France, September 3
3rd Annual Neuro Symposium, University of Nevada, Reno (UNR), April 6, 2019
Perry Initiative 2018: Perry Outreach Program for female High School students interested in engineering and orthopedics (collaboration between UNR School of Medicine and Perry Initiative Program), November 2018
Neuro Journal Club, University of Nevada, Reno (UNR), March 1, 2018
Courses taught
Introduction to Biomedical Engineering

Measurements in Living Systems

Introduction to Bioelectricity

Biomedical Projects Laboratory (co-teaching)

Circuits I

Probability and Statistics for Civil Engineers
Selected publications
Zaklit J

, Craviso GL, Leblanc N, Vernier PT, Sözer EB. Bipolar cancellation of Ca2+ influx in chromaffin cells exposed to 2 ns electric pulses disappears with ultrashort inter-pulse intervals. In preparation

Zaklit J

, Chatterjee I, Leblanc N, Craviso GL. Ultrashort Nanosecond Electric Pulses Evoke Heterogeneous Patterns of Ca2+ Release from the Endoplasmic Reticulum of Adrenal Chromaffin Cells. BBA Biomembr, 1861: 1180-1188, 2019

Sabuncu AC, Stacey M, Craviso GL, Semenova N, Vernier PT, Leblanc N, Chatterjee I, Zaklit J. Dielectric properties of isolated adrenal chromaffin cells determined by microfluidic impedance spectroscopy. Bioelectrochemistry, 119: 84-91, 2018
Zaklit J

, Craviso GL, Leblanc N, Yang L, Vernier PT, Chatterjee I. Adrenal chromaffin cells exposed to 5-ns pulses require higher electric fields to porate intracellular membranes than the plasma membrane: an experimental and modeling study. J Membr Biol, 250: 535-552, 2017

Yoon J, Leblanc N, Zaklit J, Vernier PT, Chatterjee I, Craviso GL. Enhanced monitoring of nanosecond electric pulse-evoked membrane conductance in whole-cell patch clamp experiments. J Membr Biol, 249:633-644, 2016
Selected conference proceedings
Zaklit J, Craviso GL, Leblanc N, Vernier PT, Sözer EB. Ca2+ influx in chromaffin cells exposed to 2-ns electric pulses can be modulated within nanoseconds by an electric field reversal. Submitted to the Third World Congress on Electroporation and Pulsed Electric Fields in Biology, Medicine and Environmental Technologies (2019), Toulouse, France, September 3
Zaklit J, Aoun R, Leblanc N, Craviso GL. Real-time fluorescence monitoring of exocytosis in adrenal chromaffin cells exposed to nanosecond duration electric pulses. Submitted to the Third World Congress on Electroporation and Pulsed Electric Fields in Biology, Medicine and Environmental Technologies (2019), Toulouse, France, September 3
Zaklit J, Craviso GL, Leblanc N, Vernier PT, Sözer EB. Electrostimulation of adrenal chromaffin cells by 2 ns electric pulses can be modulated by an electric field reversal. Submitted to the Annual Meeting of the Bioelectromagnetics Society (BioEM 2019), Montpellier, France, June 23
Zaklit J, Chatterjee I, Leblanc N, Craviso GL. High intensity, 5 ns electric pulses mobilize Ca2+ from two ER stores in adrenal chromaffin cells. Proceedings of the Annual Meeting of the Biomedical Engineering Society (BMES 2018), Atlanta, GA, October 17
Zabaleta GA, Craviso GL, Leblanc N, Zaklit J, Neufeld E, Chatterjee I. Advanced adrenal chromaffin cell model for studying the interaction of high intensity electric fields with membranes of secretory granules. Second World Congress on Electroporation and Pulsed Electric Fields in Biology, Medicine and Environmental Technologies (2017), Norfolk, VA, September 24
Zaklit J, Craviso GL, Leblanc N, Terhune R, Chatterjee I. Numerical modeling of intracellular adrenal chromaffin cell responses to high intensity 5-ns electric pulses. Proceedings of the Annual Meeting of the Bioelectromagnetics Society (BioEM 2016), Ghent, Belgium, June 5
Zaklit J, Yoon J, Chatterjee I, Evans E, Vernier PT, Leblanc N, Craviso GL. Ca2+ release from internal stores of adrenal chromaffin cells is not evoked by 5 ns electric pulses. Proceedings of the Annual Meeting of the Bioelectromagnetics Society (BioEM 2015), Asilomar, CA, June 14
Yoon J, Zaklit J, Chatterjee I, Vernier PT, Semenova N, Leblanc N, Craviso GL. Transient versus sustained Ca2+ responses evoked in chromaffin cells by 5 ns pulses: pulse delivery considerations. Proceedings of the Annual Meeting of the Bioelectromagnetics Society (BioEM 2015), Asilomar, CA, June 14
Castello P, Zaklit J, Usselman R, Martino CF. Modulation of cellular and mitochondrial reactive oxygen species by magnetic fields. Proceedings of the Annual Meeting of the Bioelectromagnetics Society (BioEM 2013), Thessaloniki, Greece, June 14
Luo Y, Shen Y, Cordero J, Zaklit J. Enhancing measurement accuracy of position sensitive detector (PSD) systems using the Kalman filter and distortion rectifying. IEEE Conference on Sensors (SENSORS 2013), Baltimore, MD, November 3
Shen Y, Wang Y, Zaklit J. Development of an optical surface characterization sensor for simultaneously measuring both 3-D surface texture and mechanical properties. IEEE Conference on Sensors (SENSORS 2010), Kona, HI, November 1
Zaklit J, Wang Y, Shen Y, Xi N. Quantitatively characterizing automotive interior surfaces using an optical TIR-based texture sensor. IEEE International Conference on Robotics and Biomimetics (ROBIO 2009), Guilin, China, December 19