Bringing new technology to Nevada for over 100 years
From electromagnetics to biosensors to smart grids, we're on the cutting-edge of electrical and biomedical engineering research and training our students to be successful leaders in the field.
Two graduate students in an electrical engineering lab. One sits on a desk surrounded by computers and remote controls; the second stands behind a net holding a large octoquad aerial robot.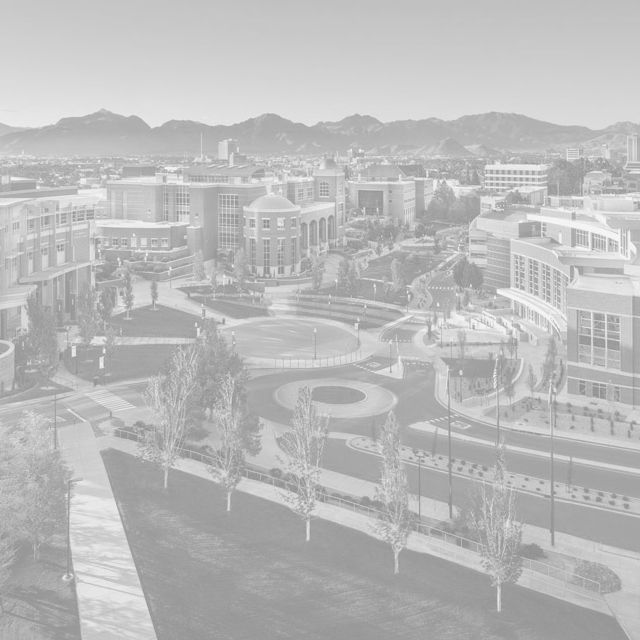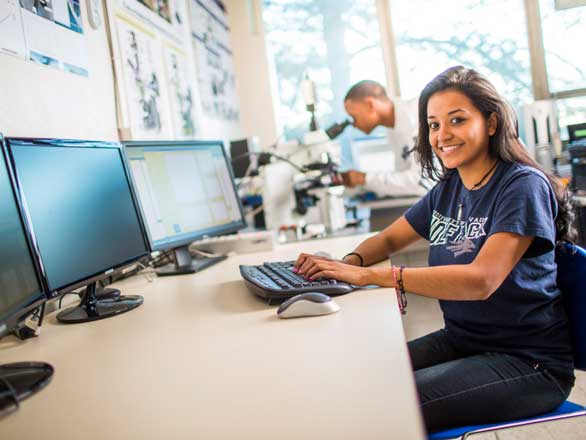 Major in electrical, biomedical engineering or engineering physics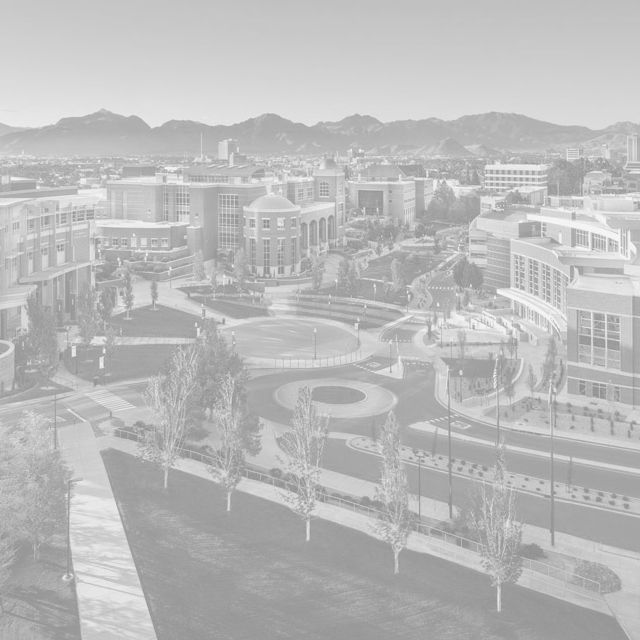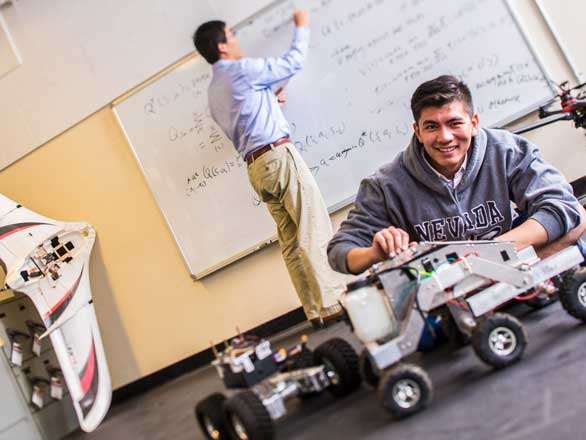 Graduate degrees in electrical and biomedical engineering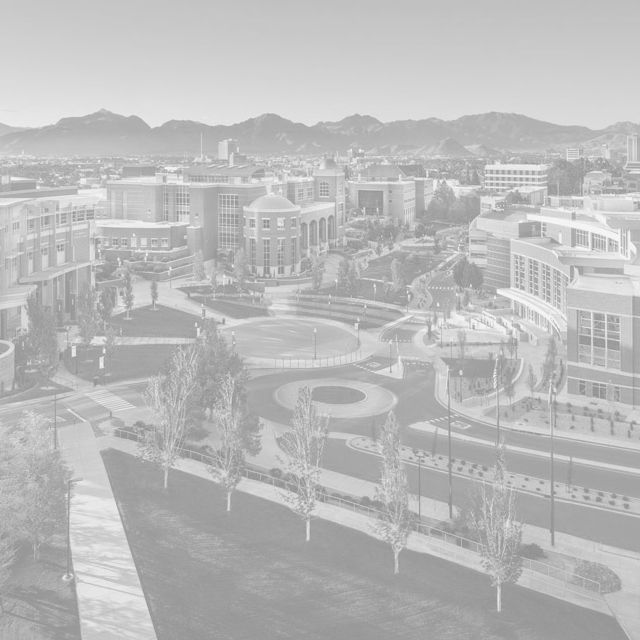 Meet our faculty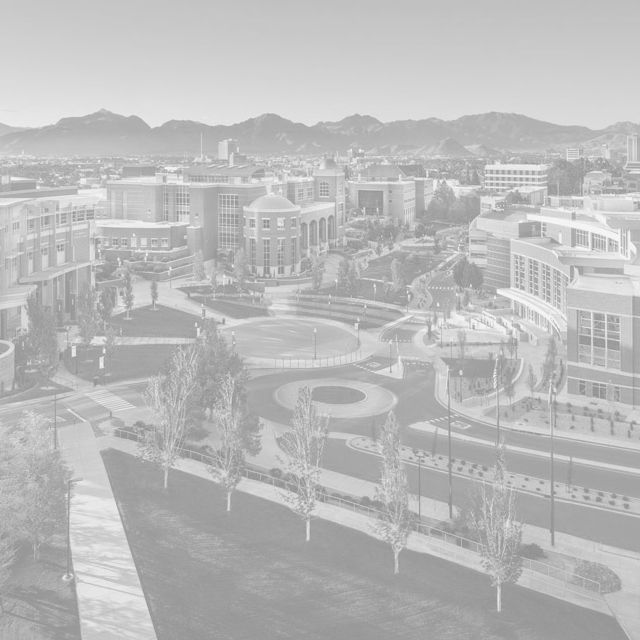 Department research
Are you ready to make a world of difference?
Join the College of Engineering students, faculty and alumni who are developing the ideas, techniques and technologies that change the world.