Master of Arts in Criminal Justice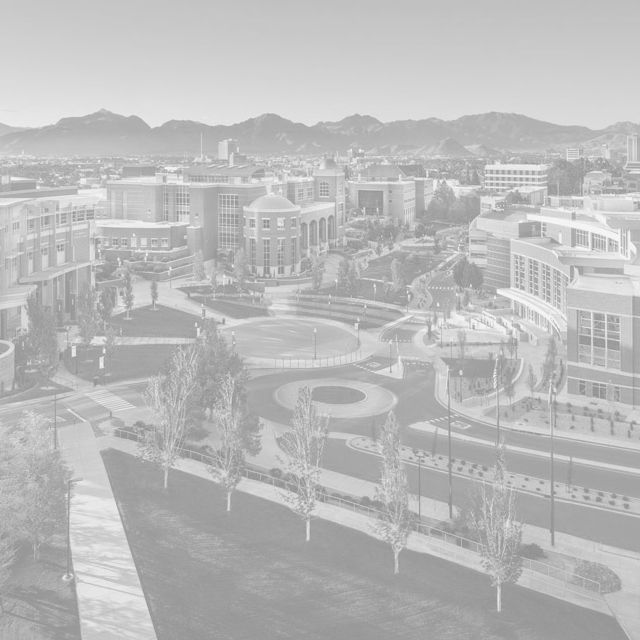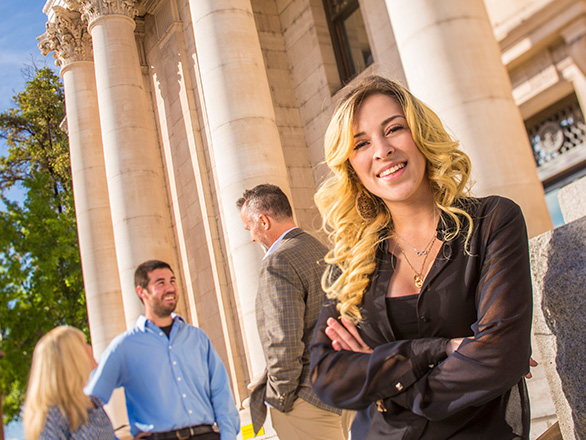 The Master of Arts degree program in criminal justice provides students with the skills necessary to examine and analyze the major areas of the field, focusing on the nature of crime, law and social control, as well as the process of planning change in a system as complex as the criminal justice system.
The program emphasizes the understanding of the ways in which theory, research and social policy interact, and the utilization of critical thinking skills to better understand this information. Students will be expected to acquire knowledge of the theories and research methods necessary for analysis of issues relevant to the field. Within this general framework, students will have an opportunity to pursue special interests in criminal justice that are consistent with the philosophy of the program.
Applicants to the Master of Arts program must hold a baccalaureate degree from an accredited four-year college or university, with a major or minor in criminal justice or a closely related discipline (acceptable fields outside criminal justice to be determined on a case-by-case basis by the graduate admissions committee of the department; additional coursework in criminological theory might be required of students from outside the field of criminal justice).
For both the thesis and non-thesis tracks, 33 credits are required. For thesis students, this includes six credits of CRJ 797 (Thesis). Non-thesis students also receive two credits of CRJ 795 (Comprehensive Exam) in addition to the 33 credits. Students complete both required and elective courses. At least one three-credit elective class must be an in-person class (i.e., not independent study) with a CRJ or SRJS prefix. For more detailed information on courses, please review the course catalog.
There are six required courses. One is a research methods course. Generally, this will be SRJS 725, which is designed specifically for students in the School of Social Research and Justice Studies (e.g., criminal justice, sociology, communication studies). However, advisors might allow substitution of research methods based on the student's interests, abilities and career goals. Another course is a statistics class to be selected by the student and his or her advisor, based on the student's interests, abilities and career goals. The other four required courses are:
CRJ 740 Crime and Criminal Justice
3 credits (taught by Associate Professor Matthew Leone)
Students arrive at the criminal justice graduate program from a variety of majors and institutions. Because of this reality, the Department of Criminal Justice designed a course that can serve the dual purposes of enhancing the understanding and knowledge of those already acquainted with criminal justice as an academic discipline, while familiarizing those outside the field with the structure, operations and nuances of the justice system. As one of the six core classes in the program, CRJ 740 students are exposed to a combination of classic and current readings, they discuss several of the most provocative and troubling aspects of the system and they complete writing assignments designed to show a deeper understanding of the problems faced by the justice system. Historically, this class has assisted the students in discovering a topic that interests them enough to eventually become a thesis or professional paper. Students are evaluated based on several position papers, class participation and a final class presentation.
Required readings
Karmen, Andrew. (2010) Crime Victims: An Introduction to Victimology, 7th ed: Karmen
Friedrichs, David O. (2004) Trusted Criminals: White Collar Crime in Contemporary Society
Thistlethwaite, Amy B. and John Wooldredge, eds. (2010) Forty Studies That Changed Criminal Justice: Explorations into the History of Criminal Justice Research
CRJ 750 Planned Change in Criminal Justice
3 credits (taught by Professor Kenneth Peak)
Historically, change in criminal justice agencies was generally slow and incremental. Continuous change now is a constant rather than an exception however, and the pace, magnitude and frequency of change also have increased. If such change is unplanned, programs will often fail and result in negative consequences in the workplace. Remember that major change occurring in one component of the justice system can have severe repercussions on the others if not anticipated and planned for. This course – which is highly interactive, writing-intense and case-study oriented - explores how change can be effectively planned and managed in criminal justice agencies.
Required readings
Welsh, Wayne N. and Phillip W. Harris. (2012) Criminal Justice Policy & Planning
Mears, Daniel P. (2010) American Criminal Justice Policy (recommended)
CRJ 785 Criminal Justice Policy Analysis
3 credits (taught by Associate Professor Skip Griffin)
Through class discussions, weekly summary papers and a comprehensive analysis paper, students will acquire a rich understanding of the state of, empirical research on, and ideological and political sources of American crime control policy.
Required readings
Tonry Michael. (2004) Thinking About Crime: Sense and Sensibility in American Penal Culture
Paternoster, Raymond, Robert Brame and Sarah Bacon. (2007) The Death Penalty: America's Experience with Capital Punishment
Zimring, Franklin. (2007) The Great American Crime Decline
Pratt, Travis. (2009) Addicted to Incarceration: Corrections Policy and the Politics of Misinformation in the United States
Shelden, Randall G. (2010) Our Punitive Society: Race Class, Gender and Punishment in America
Wilson, James Q. and Joan Petersilia, eds. (2011) Crime and Public Policy
Additional chapters on reserve by Ed Lott and Franklin Zimring
CRJ 788 Ethics, Law, and Justice Policy
3 credits (taught by Assistant Professor Jennifer Lanterman
The formulation of policy is an inherently moral activity that requires ethical introspection in order to "do" justice. Because what is legal is not necessarily ethical and because justice is a much abused word, those who make, influence or implement policy must be capable of examining their information, processes and decisions from a variety of epistemological traditions. Classical, modern and post-modern ethics grounded examination of positivistic, historical and critical theory perspectives on policy formation, and some strengths and weaknesses of each as foundations for law and policy will be discussed. A major thread of this course is that law is policy, not practice and will be approached both through a critical pedagogy methodology and the learning and application by students of several qualitative techniques, including Blackian analysis and Hohfeld/Marsh analysis. Another major thread throughout the course will be developing ethical insights into unintended consequences of justice policy and practice with particular reference to race/ethnicity, gender and sexuality.
Required readings
Black, Donald. (1976) The Behavior of Law
Huggins, Laura E. (2005) Drug War Deadlock: The Policy Battle Continues
Menand, Louis. (2001) The Metaphysical Club: The Story of Ideas in America
Weston, Anthony. (2001) A 21st Century Ethical Tool Box
Identity
Students who a receive a Master of Arts in Criminal Justice complete a degree preparing them for careers in criminal justice, administration or research; doctoral programs; or teaching at the undergraduate level. Students learn about criminal justice from both academic and professional perspectives. The program tackles issues related to crime and justice by emphasizing theory, research, ethics and policy analysis. The Master of Arts curriculum draws on the social and behavioral sciences and legal approaches to crime and social control. Students learn how to address critical issues in criminal justice and administration by developing analytical, problem-solving and leadership skills.
Program objectives
To educate students about their responsibilities as scholars and practitioners of criminal justice and as citizens in a pluralistic society
To maintain an academic environment where all graduate students are encouraged to develop themselves personally and intellectually and where graduate students feel free to engage in teaching, research and community service in the spirit of academic and personal freedom
To build a graduate student cohort that is an example of cooperation, teamwork and dedication to University and community needs
To expose students to current research and theories and to teach students the skills needed to understand and evaluate the quality of research and its methodologies
To teach students how to critically analyze problems related to crime and criminal justice by emphasizing theory, research, ethics, problem-solving and policy analysis
Student learning outcomes
Students will learn about criminal justice from both academic and professional perspectives in order to prepare for careers as scholars and/or practitioners. Students will learn how to address critical issues in criminal justice and administration by developing analytical, problem-solving and leadership skills.
Students will learn how to analyze and apply research and statistics to a variety of justice issues and settings.
Students will learn how criminal justice interacts with other fields of study including, but not limited to, addiction, mental health, community well-being and family.
Students will demonstrate understanding of theory and ability in professional writing by successfully completing their theses or comprehensive exams.
Students will progress and graduate in a "reasonable" time frame.
Students interested in doing a thesis must demonstrate graduate-level skills in writing, statistics and research methods. If students do not have these skills, they will complete the non-thesis track.
Non-thesis track
Most students in the Master of Arts program take the non-thesis track, which means they do not have to do a thesis at the end of their coursework. Instead, they take additional elective coursework and a two-credit comprehensive exam course to help them prepare for a comprehensive exam. As a general rule, the only students who do a thesis are top students, those who want to go on to a doctoral program, or want a career that requires extensive experience in statistics, research methodology and report writing. Non-thesis students still take statistics and research methods classes; however, they are not required to actually do a thesis. The focus of the non-thesis track is to train students in various aspects of the criminal justice field and related fields so as to provide extensive knowledge useful in the student's future career.
Non-thesis students take a comprehensive exam based on their required coursework. Students can take up to six hours and can use a study guide they developed for the exam.
Thesis track
As a general rule, the thesis is very closely related to the research interests of the thesis advisor. Thus, prospective students should consult professors before applying to the program about the professor's research and whether the professor is interested in supervising the student.
Students must demonstrate to the professor that they have graduate-level skills in research methods, statistics and writing. Although students work closely on a project related to the advisor's interests, students are responsible for coming up with a unique, publishable research idea that contributes to the criminal justice literature. The student will develop a theory-based research proposal, including testable hypotheses, appropriate sample and general methodology. The student is responsible for collecting or finding data that will test the hypotheses that derive from the theory and past research. A committee of three professors must all approve the thesis proposal. Students collecting original data must do ethics training and apply for permission to conduct the study with the IRB. Next, students will analyze the data using appropriate statistics. Finally, students are responsible for assessing the implications and conclusions of the study based on the statistical analyses. The student must learn to write in the writing style and use the citation style of the APA manual. The student must write the entire thesis and also defend the thesis to his or her committee in a two-hour oral defense. The committee determines whether the student has "passed" or "failed" the thesis based on both the written and oral components of the thesis. After the defense, students must make any changes any of the committee members want, format the thesis to meet the graduate student requirements and file the thesis for publication with the Graduate School. Most students will continue to work with faculty to publish the thesis in a professional journal.
The thesis is, as the name implies, a statement made by the author on a given subject. This statement must be based on existing research or theory and supported or refuted using data. A proper thesis must contain certain elements. First, it must begin with a focused literature review. Following the literature review is typically a section in which the author makes predictions about the outcome of the research. This section is where the author lists a hypothesis, or several hypotheses. These hypotheses must be supported by the literature review testable using the available data (or data the student collects). Following the hypotheses is typically a section wherein the author describes the methodology, which will be used to collect and/or analyze the data. Following the methods section is typically the results section, or in some cases the results and discussion sections. In these sections, the author describes to the reader what was found, the meanings of the findings, explanations for the findings, limitations of the study and future directions for study. This thesis ends with a brief overall conclusion section. The thesis must conform to the APA manual of writing and citation style. After the conclusion of the thesis, the professor may ask that the student continue to work with the professor to publish the thesis in a professional journal.
Although the length of a thesis is variable, it is common for a thesis to be about 50-80 pages including tables, figures, stimuli/survey materials and other appendices. Although the number of sources is variable, it is common students to read 50-70 articles, chapters and books, which are the foundation for the thesis.
As with any professional paper, many revisions are necessary. A thesis generally takes about six to 14 months of intense work to complete, including many rounds of revisions and editing both before and after the oral thesis defense.
Non-thesis track students are required to take a comprehensive exam based on what they learned in their core classes. The non-thesis track involves a two-credit comprehensive exam course in which students develop their own study guide. Students will work on skills including: professional writing, citation, organization, time management and studying. Students develop a "study guide" that can be used during the exam.
Students can take up to six hours to do the exam, with a half-hour break for lunch. The student will answer three essay questions. One question pertains to research methods and statistics and every student will respond to this question. In addition, three questions that pertain to the core CRJ courses (CRJ 740, 750, 785, 788) will be on the exam and each student will choose two of the three questions to answer.
More details on the exam are given to students before taking the exam.
Admissions is a competitive process. You are encouraged to contact the graduate director of the criminal justice department as early as possible so that you can assess your readiness for graduate school. Some students might increase their chances of being accepted by taking extra classes (e.g., taking an additional statistics class if the student performed poorly in statistics in the past) or by retaking the GRE if scores are too low. The director can help you identify ways to prepare yourself for graduate studies and increase your chances of acceptance.
Complete graduate school application package, which includes the graduate assistantship application. This website will explain how to have your letters of recommendation, transcripts and GREs sent to the graduate school.
Complete the required admissions questionnaire. As part of the admissions questionnaire, you also will need to submit a writing sample. These materials should be submitted directly to the graduate director. Alternatively they can be sent to:
Graduate Director
Department of Criminal Justice
Ansari Business Building, Sixth Floor
1664 N. Virginia St., MS/214
Reno, NV 89557-0214
Complete the GRE examination. Have your scores sent to the graduate school. GRE requirement for the fall 2021 semester have been temporarily waived due to COVID-19.
Submit two letters of recommendation (three preferred) to the graduate school. Your letter writers must submit the letters to the graduate school. Do not send letters directly to the department. At least two letters should be written by professors or others in academia who can address your intellectual ability to complete a Master's level education.
Send your undergraduate transcripts to the graduate school.
Note: The graduate school will not consider your application complete until it has received two letters of recommendation, your GRE scores and your transcripts. The graduate school will not forward the application to the criminal justice department until it is complete.
The graduate school requires that applicants have a minimum undergraduate GPA of 2.75 on a 4.0 scale. There is no minimum required GRE, however applicants will be evaluated as to their entire application. Successful applicants will have quality GRE scores and GPA; evidence of excellence in statistics, research, methods, writing and theory; three strong letters of recommendation from professors who can speak to the applicant's academic abilities at the master's level; quality responses to the admissions questionnaire; a quality writing sample; and a faculty member who is willing to advise the applicant.
Applications are accepted all year. However, the date for getting priority for assistantships and scholarships is Feb. 1. If you want to start classes in the fall, all your admissions materials would need to be received by June 1. If you want to start classes in the spring, all your admissions materials would need to be received by December 1.
Please take the GRE exam at least six weeks prior to the deadline as it typically takes this long for the testing company to grade your GRE and send your scores to the graduate school.